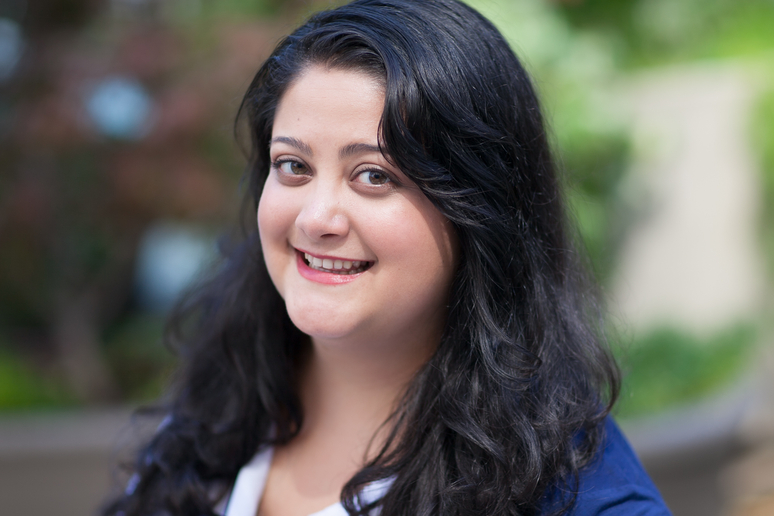 January 17, 2018
"That's not in your job description."
"You need to stay in your lane."
These are some the most disheartening words an employee can hear from their manager when asking for more responsibility at a job. As someone who is always searching for growth opportunities, I've definitely been on the receiving end of these blows but it's never stopped me from trying—just signaled it's time to move on.
When I joined Dialpad in February 2016, I came onto the team as a Customer Support Rep. My responsibilities included all the usual answering emails, phone calls, and live chat inquiries from users, but I hoped at some point I'd be able to do more with my real passion: creative writing.
Then one day I met our content manager, Kate, in the ladies bathroom (I know that sounds weird). We started chatting about our roles at the company and, without any real expectations, I asked about the possibility of shadowing her on any upcoming content projects. To my surprise, she said she would bring it up with her manager that same day. Not long after, we had the green light to move forward with our plan to get me writing for the online Help Center. I was thrilled.
In a single bathroom conversation at Dialpad, I'd managed to get closer to my writing dreams than I ever had after whole years spent at other companies. And to Kate's credit, I couldn't have asked for a better mentor. Since working with her I've completed more than 10 writing projects and received invaluable feedback that's help me improve my craft. It's been so refreshing to have a mentor like her that makes me feel as though my voice and career goals matter. Moreover, it's refreshing to be part of a company like Dialpad that provides me with the pathways to achieve those goals.
I have so much gratitude for Dialpad and our leadership team for creating the kind of professional environment that allows us to seek out mentors and work outside of our formal job descriptions. I know my Dialpad family will always have my back and I'm excited to show them what I'm made of!