Overview
Convin is a conversation intelligence platform that can analyze 100% of your sales calls and give you an overview of what's going on in your sales conversation. It gives you an opportunity to improve and close more deals.
Benefits of the Convin Integration:
- Record & transcribe your Dialpad calls.
- Instantly share fully contextualized meeting takeaways with your team.
- Empower your team to catch up on the best sales practices by offering personalized coaching.
Used for:
- Internal Meetings
- Customer Calls and Demos
- Hiring and Recruiting
- Onboarding / Training
- User Testing, Market Research & Customer Interviews
For more info visit: https://convin.ai/
How to setup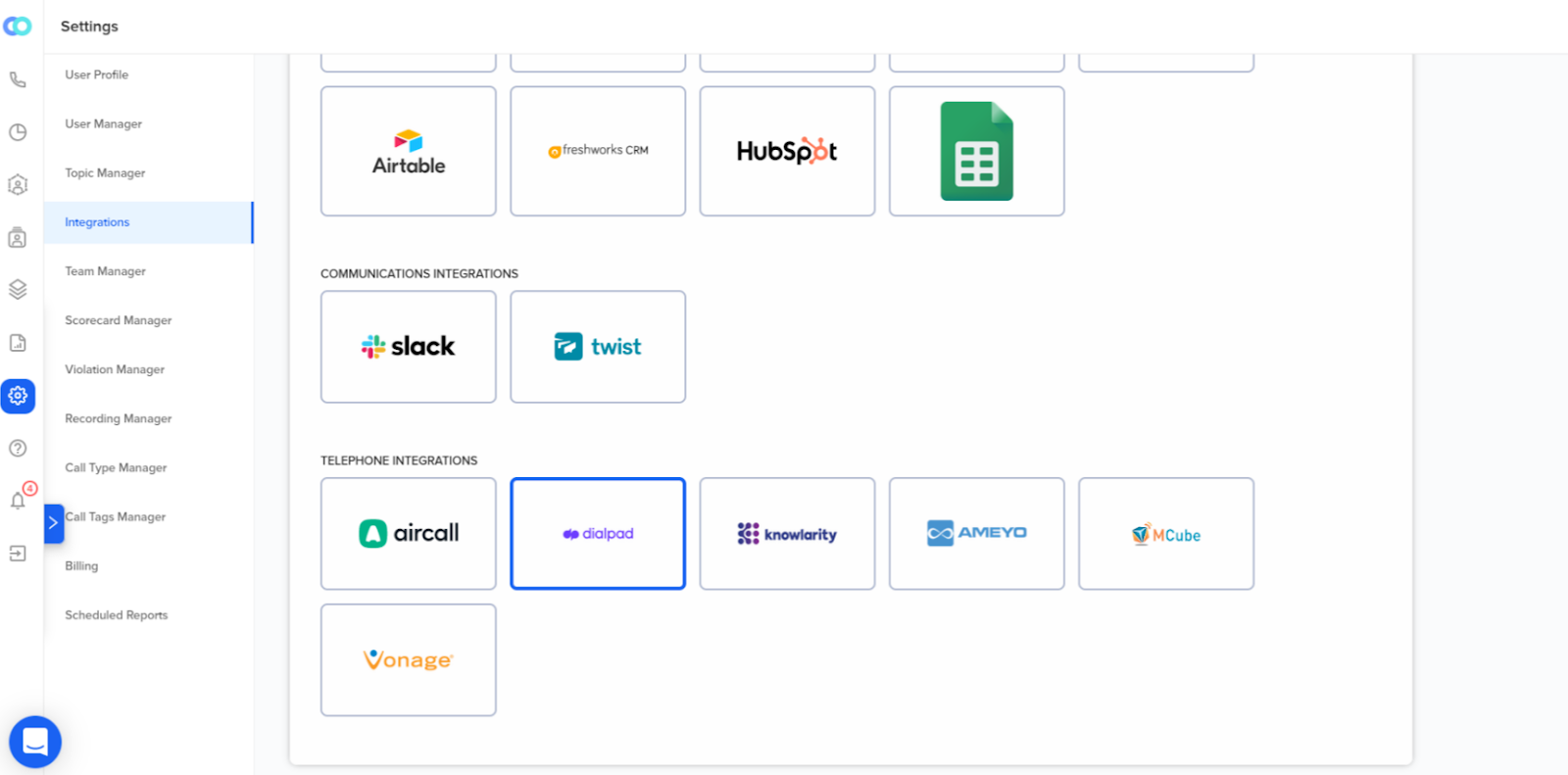 Log into the Convin dashboard.
Go to the 'Settings' section on the left panel.
Then go to 'Integrations' and look for 'Dialpad' under 'Telephone Integrations'.
Click 'Connect' on Dialpad Integration.
Sign in to your Dialpad workspace.
You'll now be redirected to the permissions page on the Dialpad dashboard. Click on Allow, and that's about it.