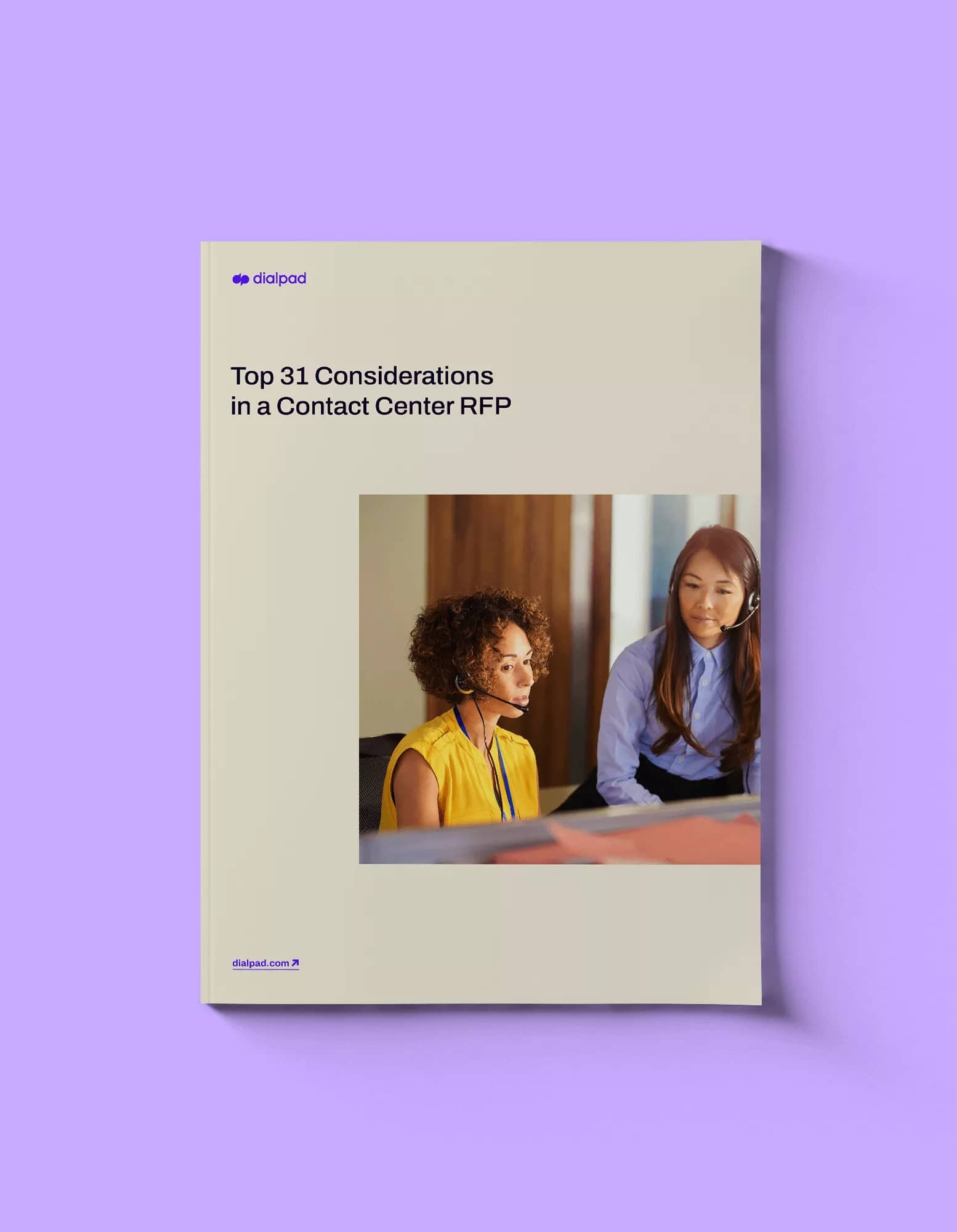 CHECKLIST
Top CCaaS RFP considerations
Shopping for a new contact center solution? Here are 31 key considerations to include in your contact center RFP, based on conversations we've had with our very own customers and prospects. The checklist covers essentials like:
Inbound and outbound channels
Workforce management & engagement
AI (what exactly should it do?)
Just to name a few...
Grab it below. 👇