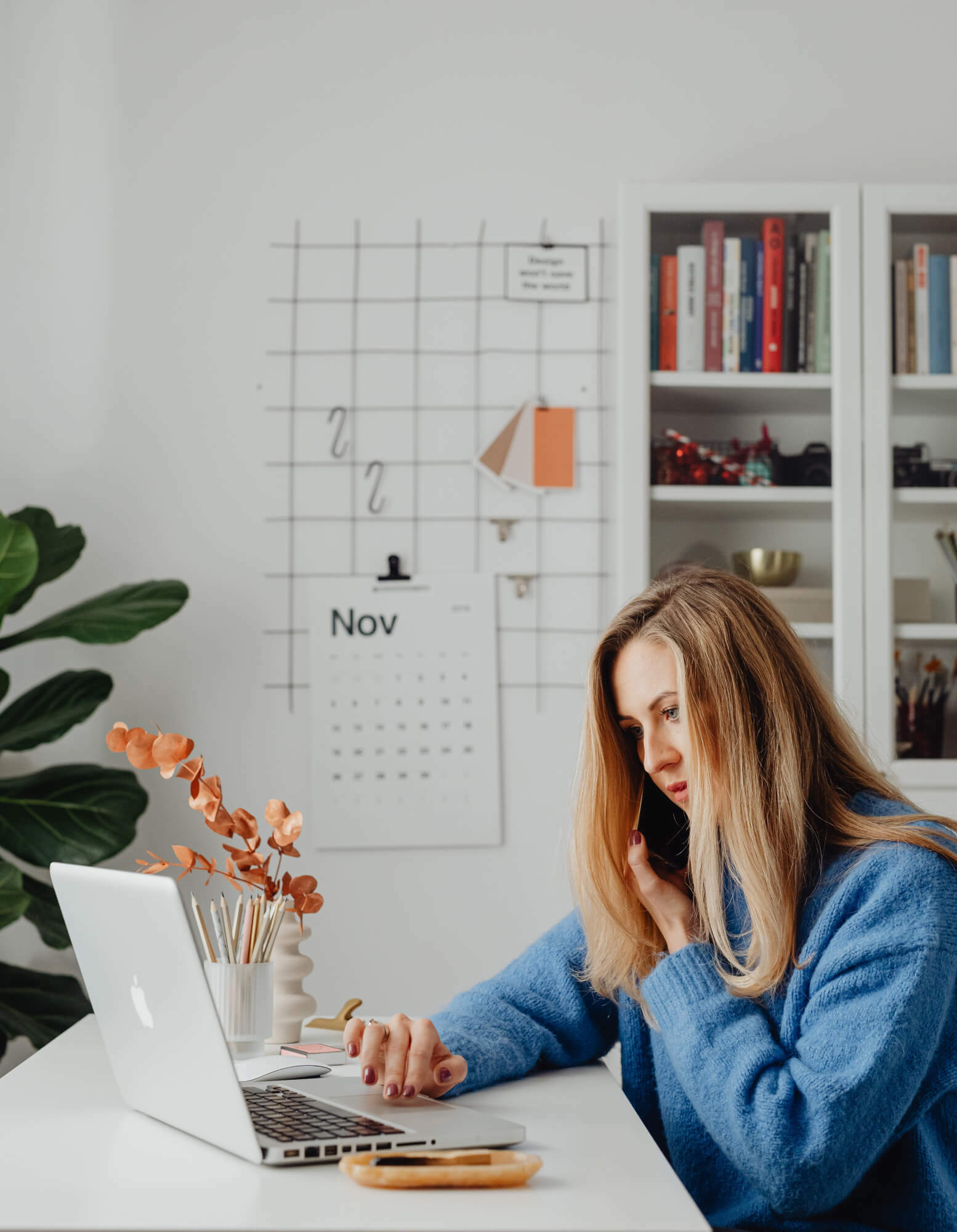 Dialpad vs. Fuze
Which is better?
Try out Dialpad with a 14-day free trial and see how it stacks up against Fuze. Signup takes just a few minutes (even faster with your Google or Microsoft 365 account).
First, we'd just like to give a quick nod to the team at Fuze.
They've built a great product to help businesses. And if you're here because you're evaluating Dialpad vs. Fuze, or looking for Fuze alternatives, then you're already doing the right thing by finding a product that will help you have better conversations with your customers.
So what's the difference between Dialpad and Fuze?
Sure, there are features and little product things that are different between both companies (and the other competitors in the space), but the biggest difference is in how Dialpad is built.
One of the things that many of our customers love about Dialpad is how easy it is to set up. (And make changes to!)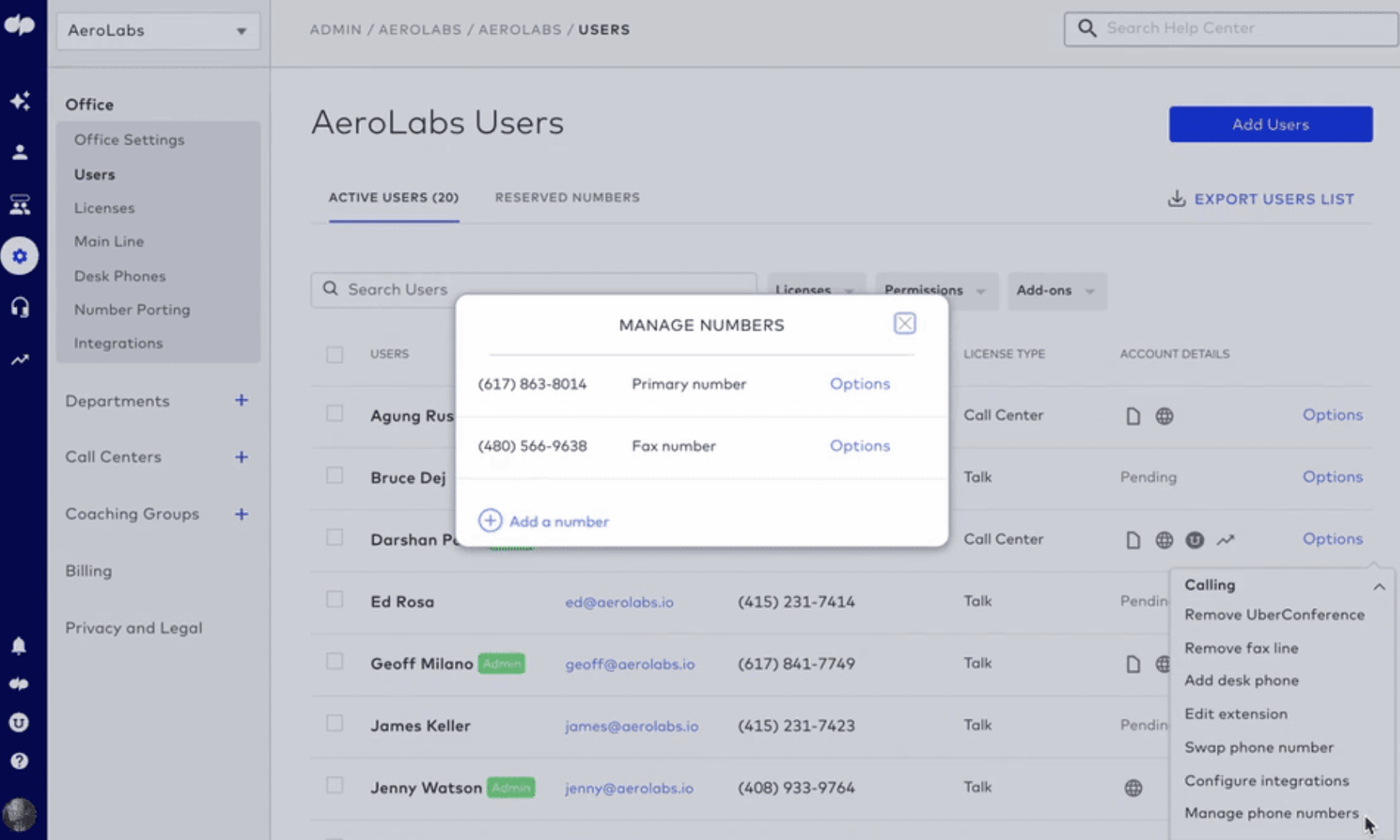 And by the way, Dialpad is built on the Google Cloud Platform, which allows us to do neat things like minimize downtime and release new features every week—not quarterly like most other communication platforms.
So, if you're in sales or customer support and looking for a platform that's designed to help you close more deals, manage a big contact center (even if you're just one person), and communicate with anyone from anywhere over the phone, video, or messaging – all while delivering an exceptional customer experience—then keep reading.
We created Dialpad for you.
Okay, you're not sold yet
Fair. Everyone says they have "calling and messaging and video… and a contact center… and more!"
We get it.
So we asked our sales team—who actually talks to our customers who used to be with Fuze—to break things down for us. Want to know what they're hearing every day about the whole Fuze vs Dialpad thing? Keep scrolling.

Or, if you don't feel like reading...
Book a product tour to get a hands-on look at Dialpad!
Dialpad makes deployment easy—like "no IT needed" easy
The thing with how we built Dialpad is that we made it dead simple to not only set up, but also make adjustments to. Whether you're an office manager or a customer support supervisor (and if you're in IT you'll have a lot of fun customizing it), you can change pretty much anything on your own right in the app.
Whether you're on Dialpad Talk (our unified communications platform that lets you talk to your teammates from anywhere in the world) or Dialpad Contact Center (which lets you run a team of customer support agents or sales reps), you can add and remove users in literally a few clicks: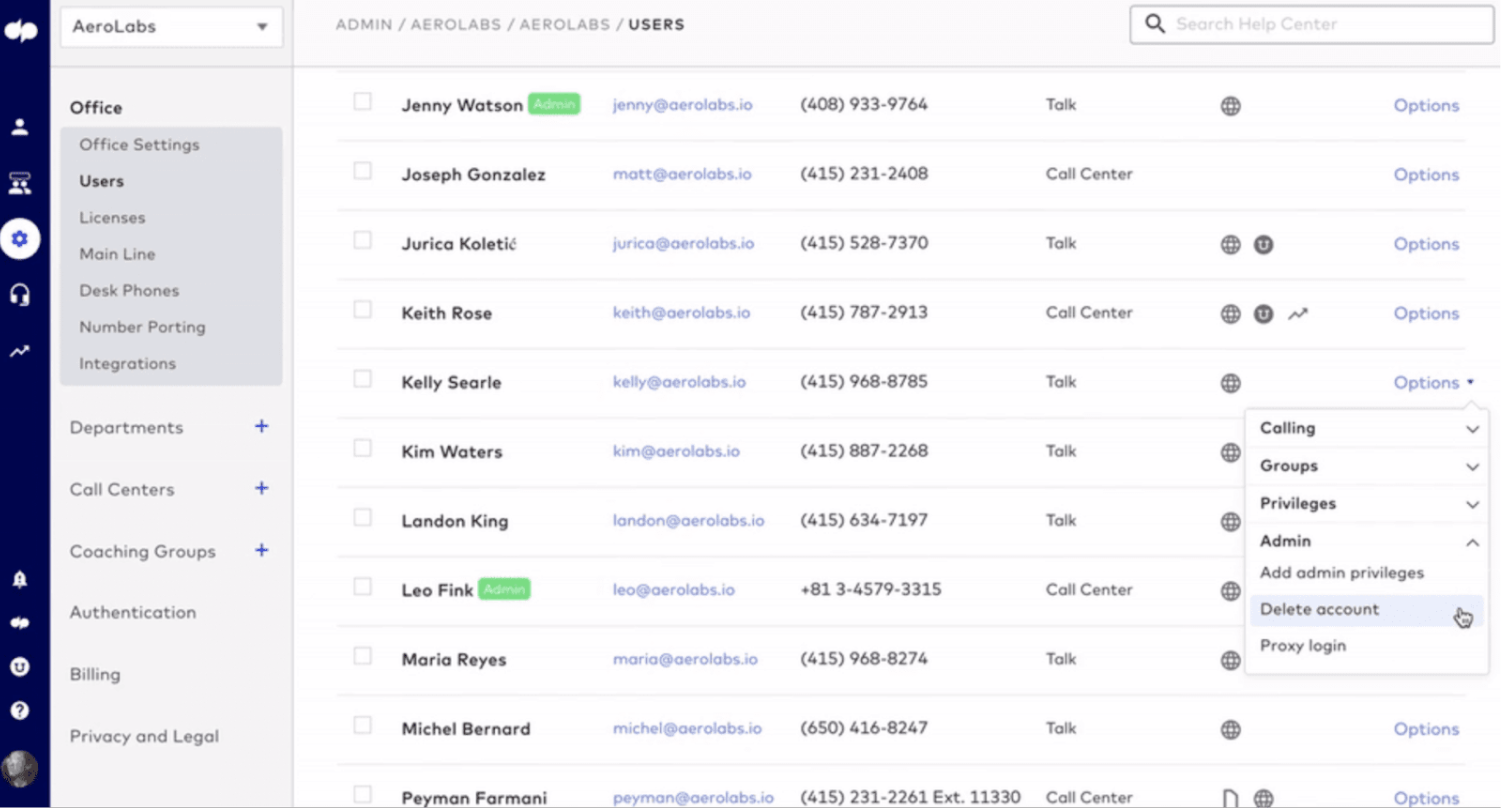 Add their name and email address, give them a phone number, and that's it.
We work with thousands of sales and customer support teams. No one we've talked to yet has said, "Yeah, it's okay if it's clunky, I can call IT to take care of it."
Fuze, on the other hand, involves hours of training classes on how to use it, manual work for your admins—or worse, paying for a Professional Services team to set up the most basic things. Gulp.
You're busy. Your company's busy. We don't want our customers to have to call support or wait every time they want to change their call routing rules or onboard a new hire. If that's something you care about, then you need Dialpad.
Contact center reports: No math degree needed
One of the limitations of Fuze's when it comes to being easy to use is their reporting.
Yes, Fuze has reporting, but it's tough to actually get access to them (and the UI isn't exactly friendly). With Dialpad, you can see all your data right from your Analytics tab.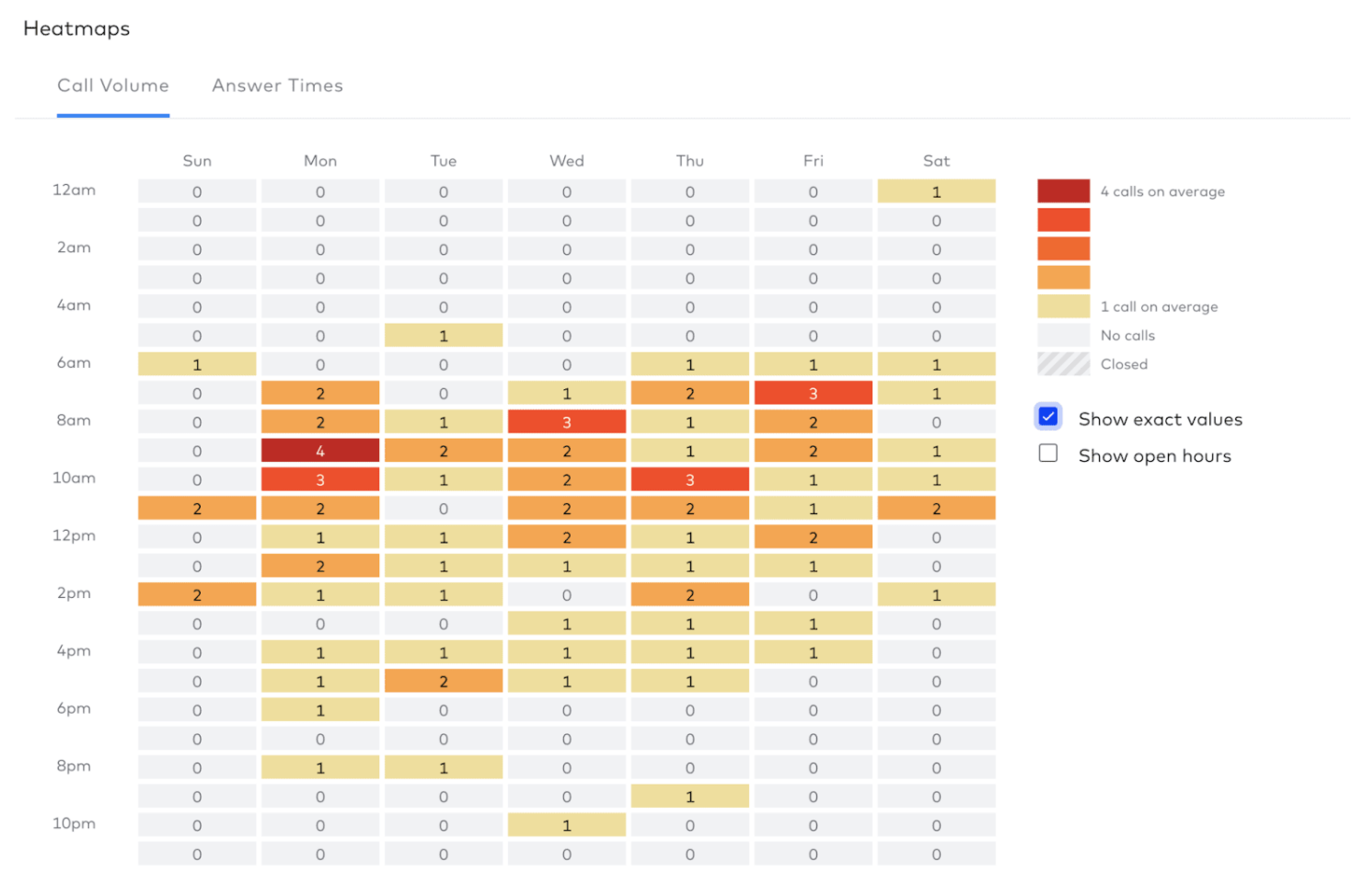 Heatmaps that show when you're getting the most calls—and how your average speed to answer is trending during the day? Check.
Call durations and resolution rates? Check.
Dialpad even spots keyword terms that keep popping on your customer calls.
This way, you can easily spot pesky issues that might be tripping up your team, improve your training, and boost the performance of your contact center.
An app that's more than a pretty face
One of the things the Dialpad team prides itself most on is the desktop and mobile app.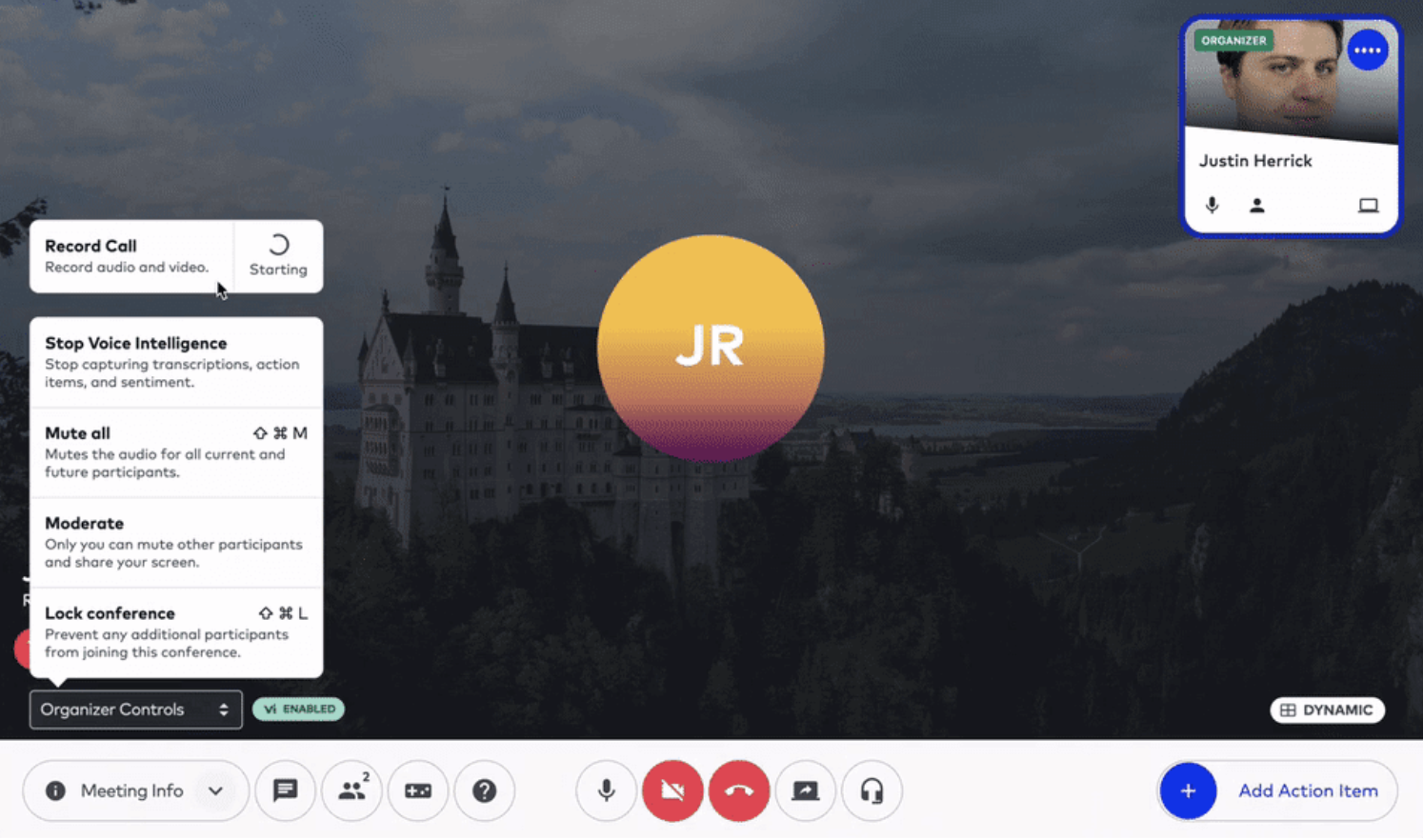 Not only does it look especially good when you line it up against other unified communications apps, it's also easy to use.
We want you to focus on getting stuff done. Whether it's a video call with your teammates or improving your sales process, Dialpad just makes communication easy.
Especially for admins. Just hired someone in Australia or Singapore? You can give this person a Dialpad account in literally two or three clicks, and all they have to do is download the app. That's it.
Unlike with Fuze, it's way easier to keep track of your licenses and permissions. Oh and if you need to remove employees from Dialpad, you can do that just as easily.

Managing your communications platforms shouldn't be your full-time job. With Dialpad, you can go back to doing actually valuable work—what you were hired to do!
So supportive, you can lean on us anytime… Literally
Okay, first things first, kudos to Fuze for having 24/7 support. That's not an easy thing to do. However… it's only for US.
Which may not be a problem for some folks, but if you're like many growing businesses today, you probably have employees and/or customers in different time zones.
So what if your teammate in London needs a little support help?
Dialpad has global 24/7 live chat and 24/5 phone support. Meaning you can get the help you need, anytime, from anywhere in the world. (There's also our very thorough Help Center in case you want to give it a go yourself.)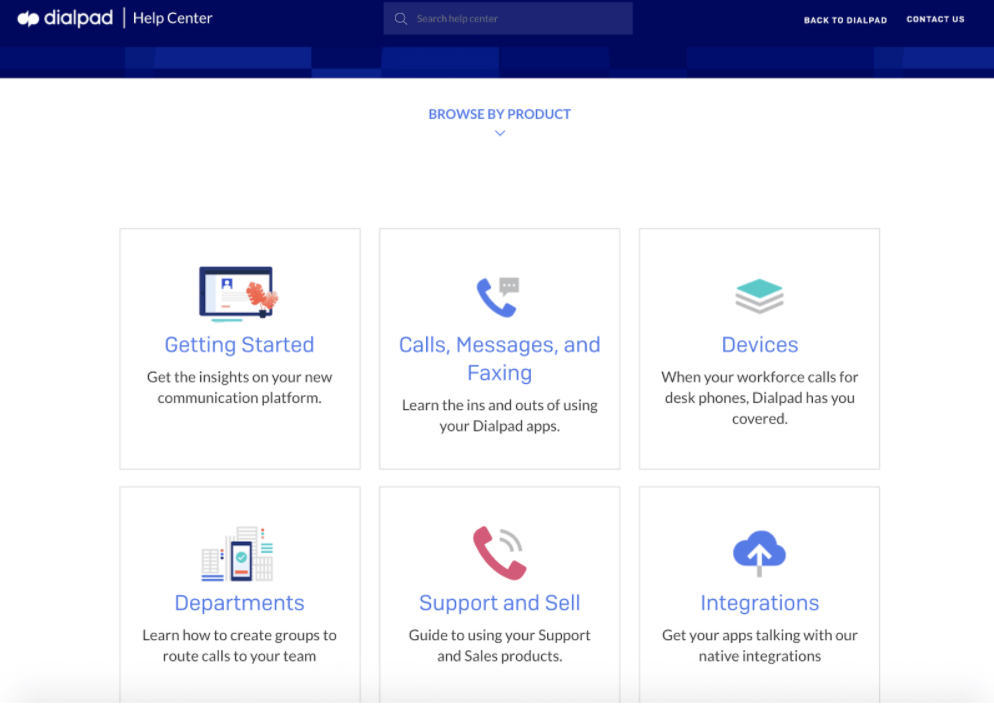 But don't take our word for it. Here's what our customer said: "When I can't figure out something new, their support team is the bomb!! Someone is always available via chat!" We love our support team. They're amazing.
With us, you won't just be a number ❤️
Even though Dialpad's customers run the gamut from solopreneurs to organizations with 1,000+ people, you won't be able to tell.
That's our goal. And that's also why we've designed Dialpad to be so easy to use without IT help. It should just work. And in the rare cases where something does come up (because, well, technology), our team is here at all hours of the day or night to help you. We don't run a traditional 9-to-5, and most of our customers don't either. We get it.
And let's be honest, the easier we can make it for you, the less stressed our Customer Support team will be.
$$ savings that go beyond just the price
Here's the thing that companies don't talk about much. The "cost" of a software isn't just the price you pay.
It's also the cost of implementing, configuring, and supporting that software. If something is slightly cheaper up front (which Fuze probably isn't anyway)—but takes much more time, effort, and support from your vendor, just to get it up and running and configured the way you want, would you still go with it?
(That includes changes in scaling up and down later on, by the way).
Or would you rather choose something that might be a little more expensive, but makes deployment, configurations, admin, and scaling all super easy to do yourself?
That's what Dialpad is designed to let you do. Think of how much you're saving by not having to call in an IT person to do little things like add a user or change your voicemail settings.
And our secret sauce: Vi™ (Voice Intelligence)
Everyone talks about AI. But no one really talks about how it works or why you'd even want it in your phone system or contact center platform.
So here's what Dialpad's AI-powered Voice Intelligence does for you. Not only does it automatically transcribe your voice conversations—in real time—it can also detect customer sentiment on calls based on the words they use, and pick out keywords and phrases so you can track them.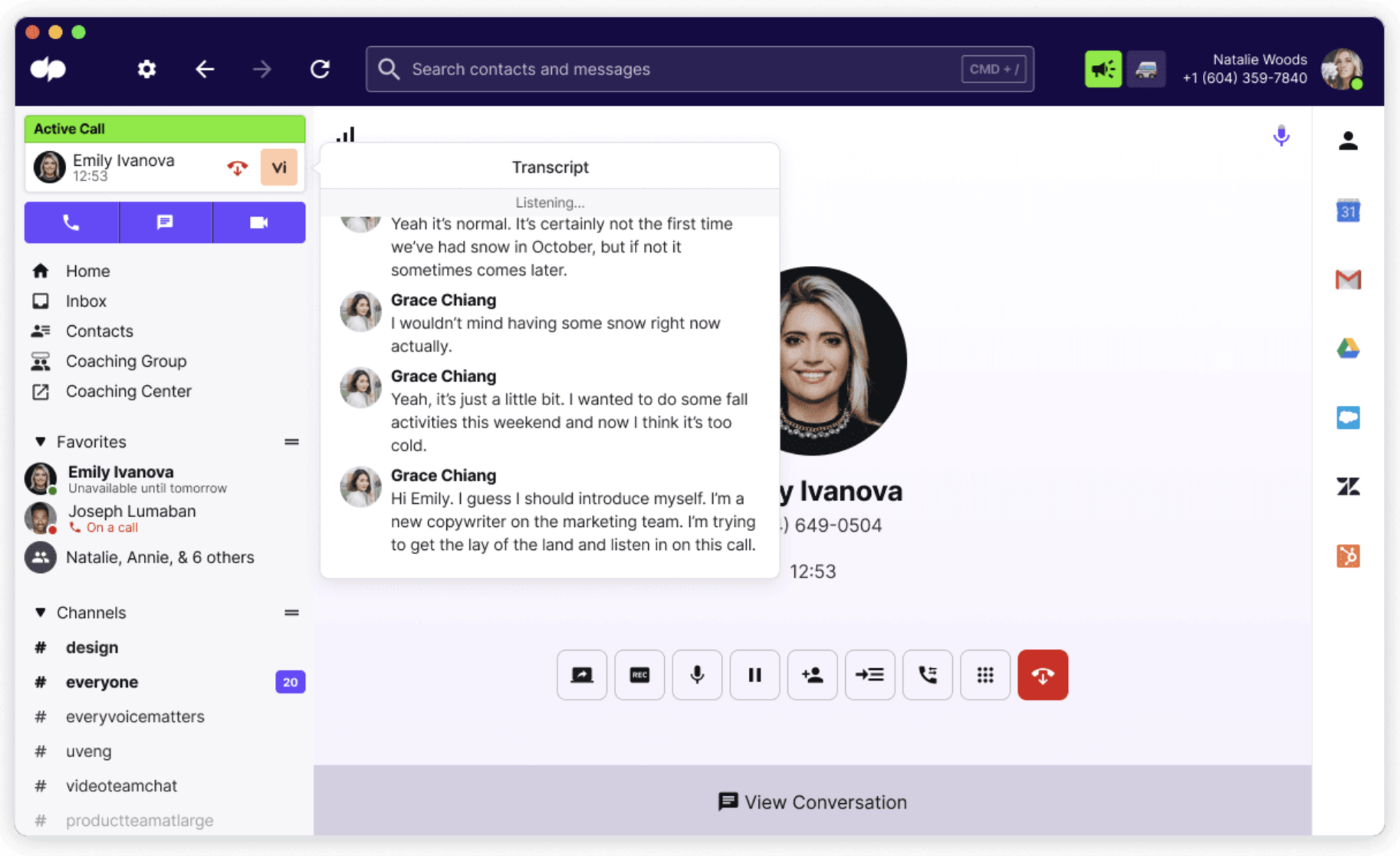 For example, if your customers are bringing up a competitor's name or asking a lot of tricky questions about price, you'll know.
Oh, and if you ever see other UCaaS and CCaaS products talk about AI... Our automatic speech recognition (ASR) and natural language processing (NLP) engine is proprietary. Meaning we built it ourselves, and it's the most accurate one out there.

Try Dialpad for free
Want to take Dialpad for a test drive? It's free for 14 days and signing up is easy—you can use your Google or Microsoft 365 account to get started in just a few clicks.