Conference call dial out
Dialpad makes conference calling so easy that you'll never miss a call, thanks to pre-scheduled dial outs.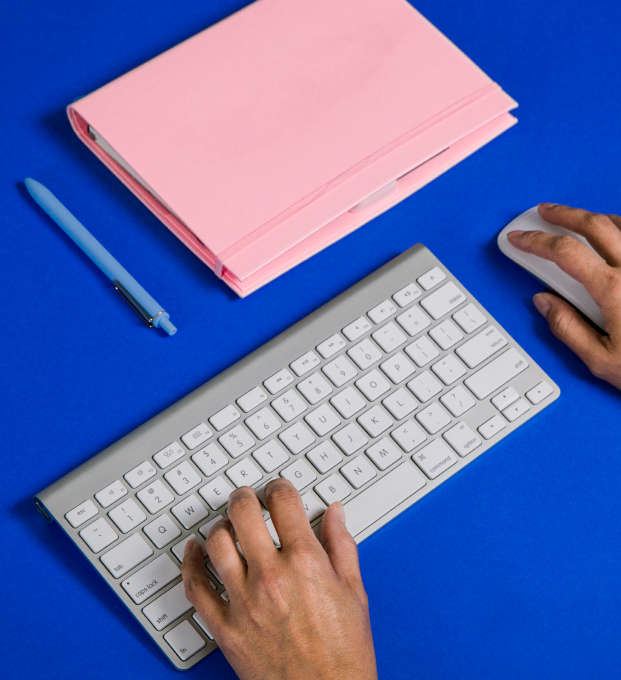 You know that meeting where you spend the first 20 minutes sitting around, waiting for everyone to dial in? Someone in New York is running late. Someone in Singapore has lost the meeting phone number. Someone in Sydney doesn't know if it'll be covered by their calling plan, as it isn't a local number.
Sound familiar?
Not to mention it's after lunch, and everyone in the conference room is falling asleep to the sounds of a dial tone.
Yeah, we've all been in that meeting. That meeting is the worst.
If you'd rather spend those 20 minutes actually having a meeting and then getting back to your day, you'll want to learn about conference call dial-outs—and leave dial-in conference calls behind. You just might find the answer to better meetings.
👉Dialpad tip: "Dial-in" calls are just conference calls where every meeting attendee has a unique code they use to dial into the same specified meeting.
What is a "conference call dial-out?"
Instead of having employees from different offices and time zones make phone calls or dial into a meeting, some unified communications solution with conference call functions—like Dialpad!—calls all the participants simultaneously.
That's it.
And the beauty of a conference call dial-out is that it's simple to use and easy to set up.
No one has to call in; there aren't any tricky area codes to remember (and you can forget about looking up country codes on Wikipedia). It's even easier than figuring out your family group call on Skype.
Actually, bad example—that can be a nightmare anyway.
Dialing out vs. dialing in
You might be thinking, "What's the big deal?" Dialing into a conference call isn't that bad, and changing things might be more of a hassle. Right?
But dialing into a call can sometimes be a pain, especially if you have prospects or clients on the line. People lose track of time or forget to call in when they're swamped with work. They can misplace the meeting telephone number or their unique code.
Not to mention you have to wait on the host before you're let in, so if they're late (happens far more than it should!), you're all stuck waiting.
A dialing out phone service cleans up a lot of these messes.
Unlike dial-in, a dial-out service like Dialpad puts all the control in the moderator's hands. As soon as the host of the meeting is ready, they call out to everyone simultaneously, and can lock and unlock the meeting—which provides a bit more security than a dial-in call: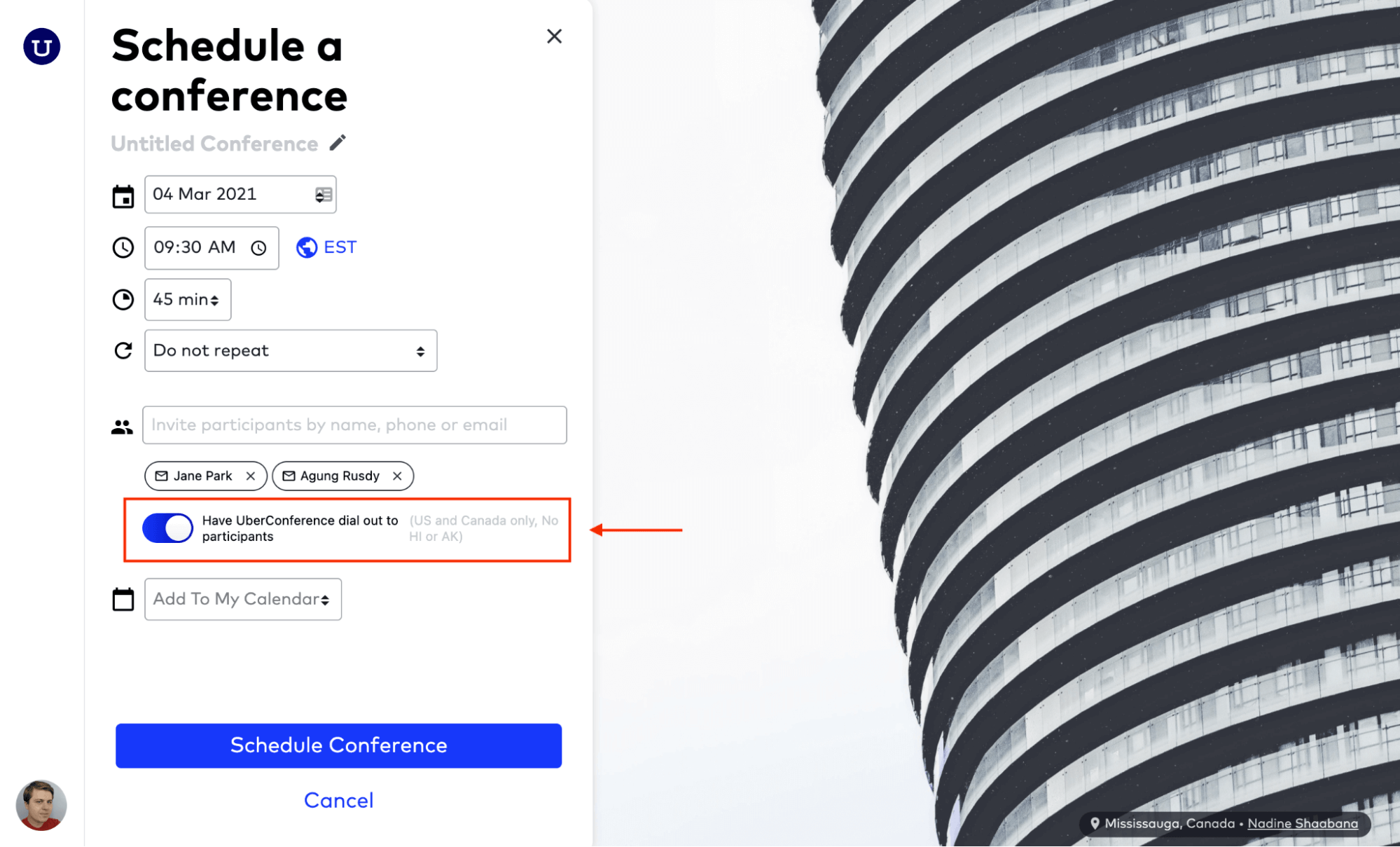 On top of crystal-clear VoIP voice quality, you get an easy-to-use interface that's built right into your calling app.
TL; DR - Dial-out conference call services give you a seamless alternative to traditional dial-in conference calls. Kind of like how mobile phones have replaced the traditional telephone network and landlines (you know, those wired things that used to be in the corner of the conference room).
Auto dial-out conferencing: How does it work?
To set up your auto dial-out conference, you have two main options:
Invite someone via an automatic dial-out in the middle of an active call

Plan a scheduled call with auto dial-out
Active conference calls
Say you're in the middle of a weekly, recurring conference call with your team (yes, you can even set up recurring calls with dial-outs) when you remember that so-and-so in Accounting has some useful information about an upcoming project.
You don't need to dig around, looking for their phone number, or send them a message saying "Urgent: call me!" Just click on their name, select the number you want to use, and they'll receive an instant invite to join your meeting: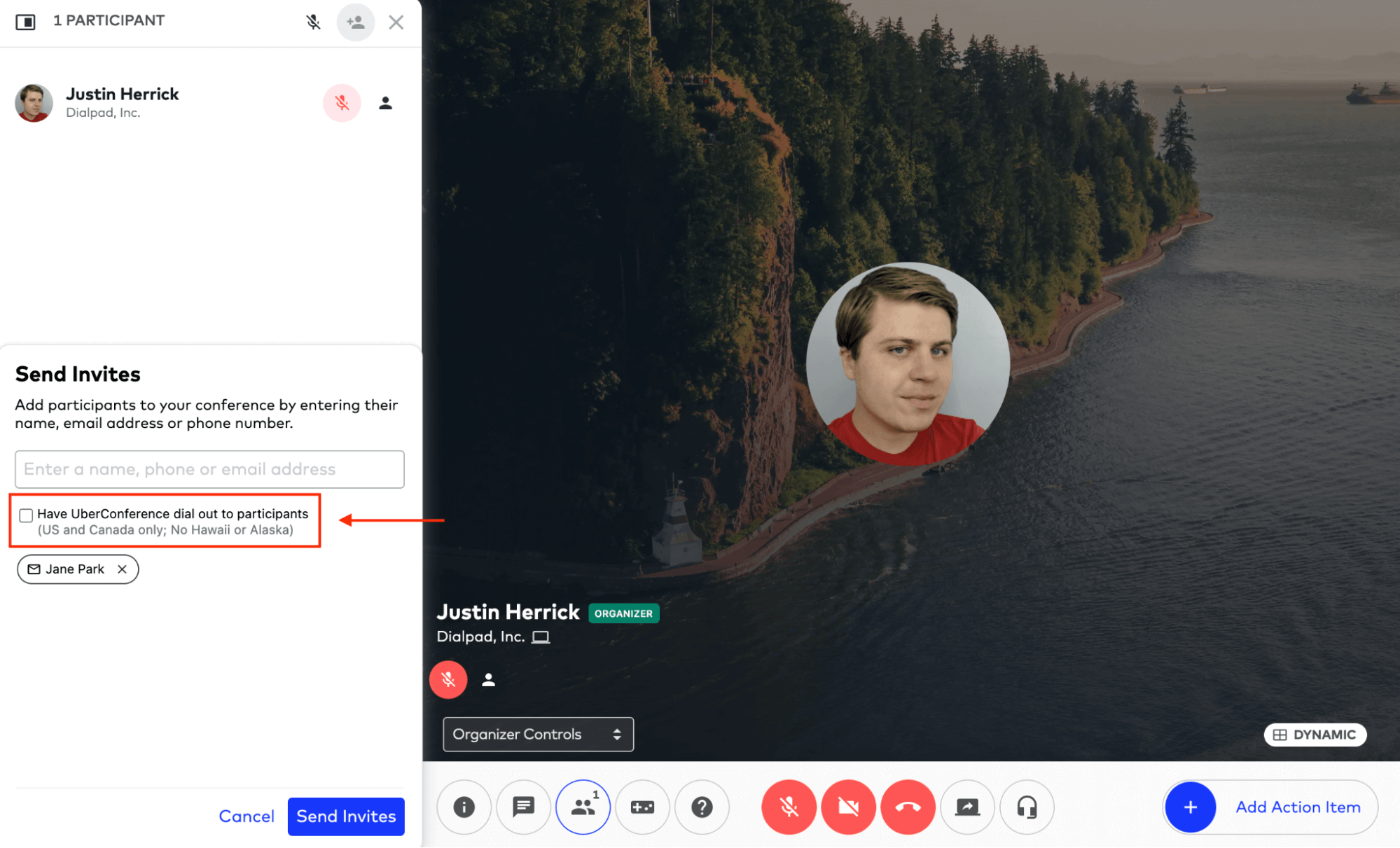 Scheduled conference calls
And scheduling that recurring weekly conference call? It couldn't be easier.
Just create your conference meeting in advance and send an invitation via email or text. Dialpad gives you full control over who you invite to the conference call and gives you the ability to see who's in your meeting in one streamlined interface.
The 3 key benefits of conference call dial-out
Okay, so dial-out conference calls can make your life easier.
Guess what? It makes life easier for everyone else involved, too.
With dial-out conference calling, your participants don't need to worry about missing the meeting or toll-free numbers and international calls.
They just have to have their game face on. (And an internet connection.)
1. It helps you start meetings on time
Waiting for everyone to dial into a call is a seemingly small, but pervasive time-waster. This becomes even more complicated if you need to set up presentations or share documents.
A dial-out conference calling setup is a great way to make sure your meetings start on time. With one person controlling the conferencing and everyone getting the reminder automatically, delayed meetings will be a thing of the past.
2. Less chance of attendees missing meetings
Unfortunately, even with conference call dial-out, you'll have team members who can't always make it to the call on time.
Good thing is they can just hop on to the call when they are ready with a dial-out conference call. And when someone misses a call, they'll get an email and text notification to remind them there's a meeting going on and they need to join. They don't even need a PIN to dial in.
3. It makes it easier to loop in anyone, anytime
Let's face it. For better or worse, we spend most of our days in meetings. That's just a fact, and it's not likely to change anytime soon. That's why having an effective conference call service is so important for saving valuable time (and money).
Not only do they let employees connect over long distances, a really good platform will even give you options that make it easier to collaborate, brainstorm, and get stuff done.

👉Dialpad tip: Running a virtual meeting through a conference call service like Dialpad? Turn on screen sharing to make it easier to walk your team through mockups and presentations!
And for folks who are working on both their computers and cell phones, you can still access conference call dial-out services on your phone system's desktop and mobile app (if you're using Dialpad).
Try dial-out video and audio conferencing now
If you have group calls pretty frequently, then it might make sense to invest in a dial-out conference call service provider.
Whether it's a call with your teammates or clients or prospects, the dial-out is a neat feature that increases the chances of everyone actually showing up to your video or audio conference call.