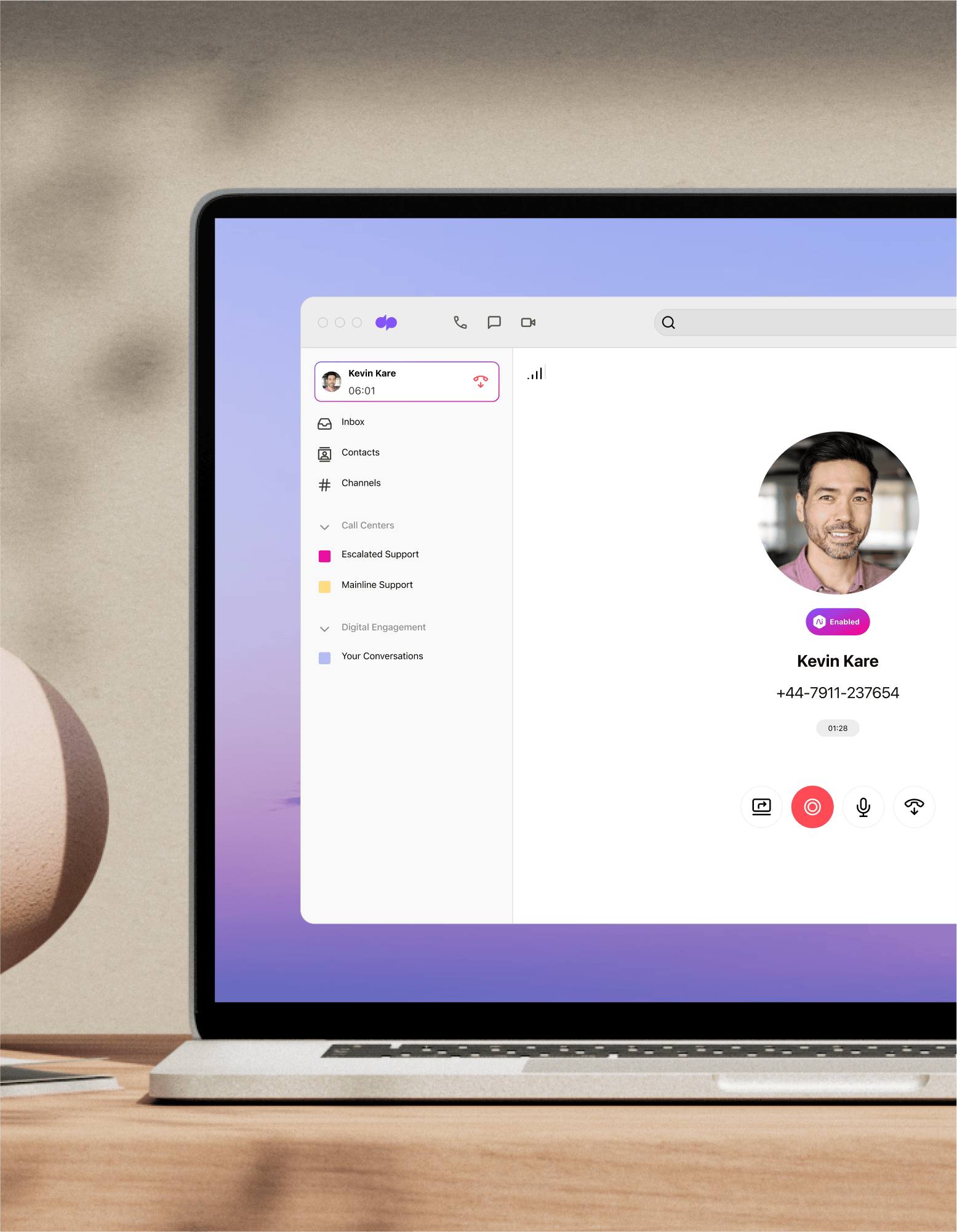 International calling
Does your small business or enterprise need to reach new customers around the world? You can do that with international calling—and you can do it affordably with Dialpad's unified communications platform. Learn how to make international calls from Australia and New Zealand (and benefit from Dialpad's unique AI features). Try it now for free!
Sign up for a 14-day free trial!
What is international calling?
International calling simply means making phone calls between different countries. If you're using a regular phone, these calls are processed by international gateway exchanges.
Increasingly, telecom providers are offering international calling apps, which route calls via the internet using VoIP technology. This makes the cost of international calls much lower.
Thanks to online international calling, you're not restricted to traditional 1:1 voice calls. You can easily set up international conference calls and video meetings with colleagues and clients across the globe. The best providers—like Dialpad—build this into a unified communications platform with text and group messages, too.
Get international calls from Australia (and much more) with Dialpad

High-quality international calls
Enjoy crisp and clear international calls with Dialpad. Using advanced VoIP (Voice over Internet Protocol) technologies like WebRTC and Opus codec, Dialpad lets you have crystal-clear, truly HD voice calls from Mexico to Malaysia.


Truly unified communications
Dialpad's leading VoIP and telephony technology is just one part of its unified cloud communications platform. Have video meetings and send instant/SMS messages—all from the same app that you use to make phone calls.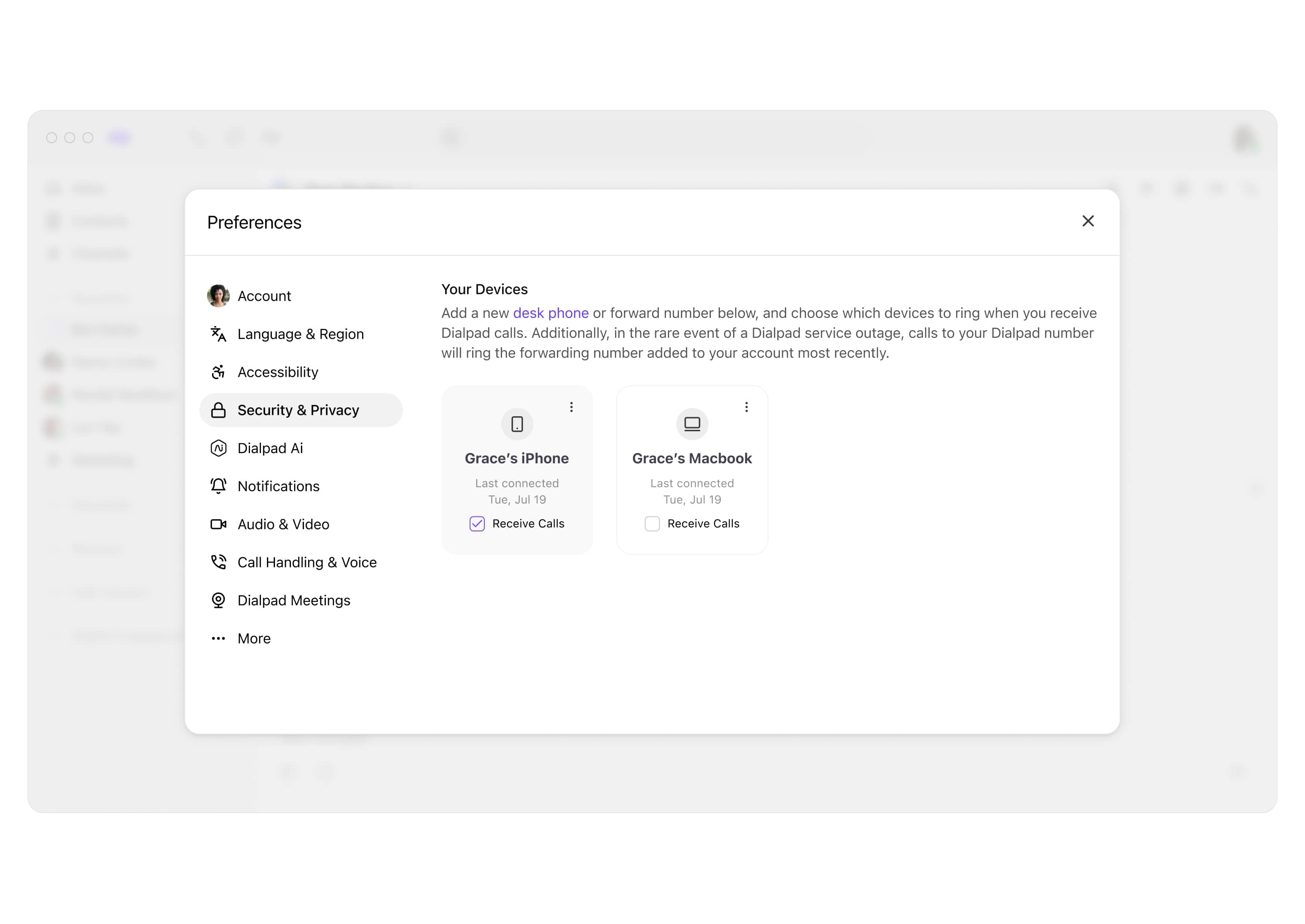 Advanced call features
Dialpad's international calling app includes all the free calling features you need, built right in. That includes all the standard features like the hold function, call forwarding, and call recording, and even more advanced features like call analytics.


No need for new equipment
Use the Dialpad app on your computer, mobile device, and even your web browser. That means that your offices and contact centre teams don't even need new telephony equipment or hardware to get started!
Get started with international calling
Need to do lots of international calling for work? Book a demo of Dialpad to see how easy it is to use it for making phone calls, having video conferences, and more! Or, take a self-guided tour to play around with Dialpad on your own first.
How do you make an international call?
First, you'll need to make sure your account is set up for international calls and add calling credits (with Dialpad, you need to do this via Admin Settings).
It's best to check your provider's international calling instructions, but typically you'd dial the exit code for your own country, then the code for the country you wish to call, the relevant area or city code, and the phone number itself.
Some countries have different procedures for calling mobile phone numbers. If you're planning on calling international numbers frequently, especially regular calls to a particular country, ask your service provider about a calling plan.
How to make an international call from Australia
With a Dialpad subscription, you can make cheap international calls from Australia or New Zealand to almost any country in the world. But what's the procedure for calling out of Australia?
The first thing you'll need is the Australian exit code, which is 0011. Alternatively, you can use the plus (+) symbol if your handset has one.
After you've entered the exit code, enter the relevant country code. Then enter the phone number, including the area code. If either the area code or the number begins with a zero, you'll need to leave out the zero when you dial. And that's it, your call will start ringing:


For example, let's say you want to make an international call from Australia to a number based in Birmingham, UK. The UK country code is 44, and the area code for Birmingham is 0121. So you'd need to dial 0011 44 121 XXX XXXX (or + 44 121 XXX XXXX).
(By the way, if you're ever overseas and you need to call home, the Australian international calling code is 61).
The benefits of having an international calling app for your business
It lets you make international calls more accessibly
An international calling app means that you can contact whomever you like, whenever and wherever you like, regardless of the recipient's internet connectivity or telecom service. You can place calls to smartphones, traditional mobile phones, and landlines—so nobody has to miss out on the conversation.
With Dialpad, you can make international calls from your desk phone or the mobile or desktop app. Employees can even use their own devices for work, using the business phone number for privacy. For easy accessibility, you can also set up PINless calls that allow seamless entry to meetings or conference calls.
It's more cost-effective
International calling apps can save you money since international calling through the internet is often cheaper than using a landline. This is because calls are routed using VoIP (Voice over Internet Protocol) technology, which enables the provider to reduce operational costs and pass on the savings to users. (Dialpad has some of the lowest rates around.)
You'll also see a boost in productivity with Dialpad, thanks to excellent call quality and time-saving features such as call forwarding and real-time voice transcription. The app is easy to set up and use on all devices, and if you're holding remote phone conferences, your clients can enter via a web link or use a traditional dial-in number.

It amplifies your market reach and brand awareness
Whether you're making international calls from Australia, New Zealand, or somewhere else, international calling helps you to increase your worldwide presence and brand recognition.
The rise of online commerce means that even small businesses can sell to customers around the globe. International calling apps give you the opportunity to reach new markets without needing to spend a fortune.
Scale your business globally through international phone calling with Dialpad
If your business has global aspirations, you're going to need international calling—and Dialpad gives you so much more than the ability to contact almost every country in the world.
Apart from low rates and international mobile calling, with Dialpad, you'll be able to benefit from fully unified communications and advanced call management features.

Try international calling with Dialpad
Book a demo with our team to see how it works, or take a self-guided interactive tour of the app on your own first!
FAQs about international calling
What is an international phone calling number?
An international number is a phone number that enables you to call someone in another country. In addition to the area code and the phone number itself, there are special country codes for international calling, which denote the countries that you're calling from and to.

What are the international calling codes I need to know?
What is the difference between international calling and local calling?
Does Dialpad offer international calls for free?
Does Dialpad have an unlimited international call plan?