Dialpad Voice Intelligence lets you capture and learn from conversations so you can make smarter business decisions.
Your team, only better
Cut time-wasting housekeeping tasks and unlock conversation insights that improve productivity, inform your decisions, and drive performance across your whole team.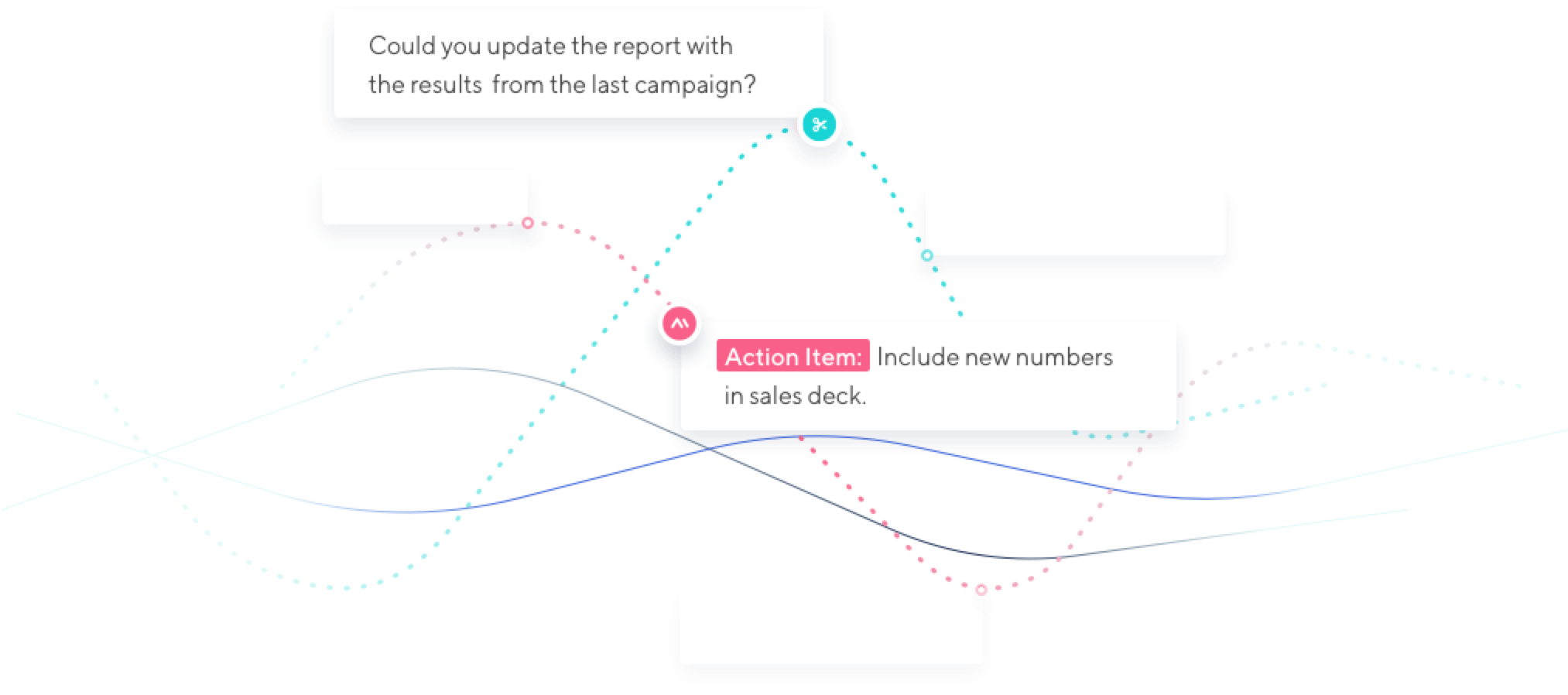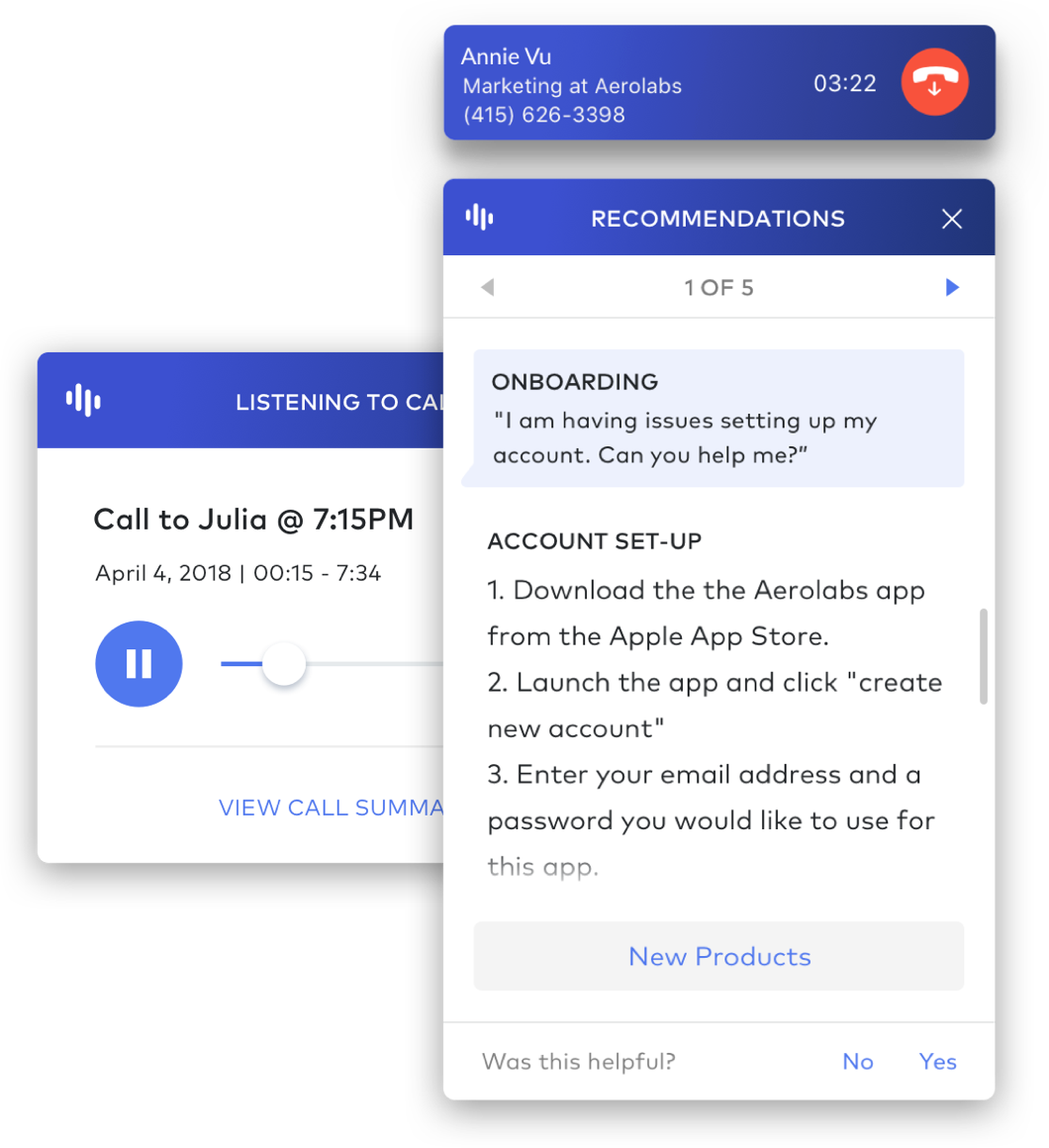 Raise the bar for customer service
Provide your support teams with the technology they need to solve problems faster and deliver the kind of experiences that turn people into lifelong customers.
Nail it, quarter after quarter
Turn more opportunities into wins. Voice Intelligence makes it easier for salespeople to build rapport with prospects, save whole conversations to your CRM, and sell more of your product with confidence.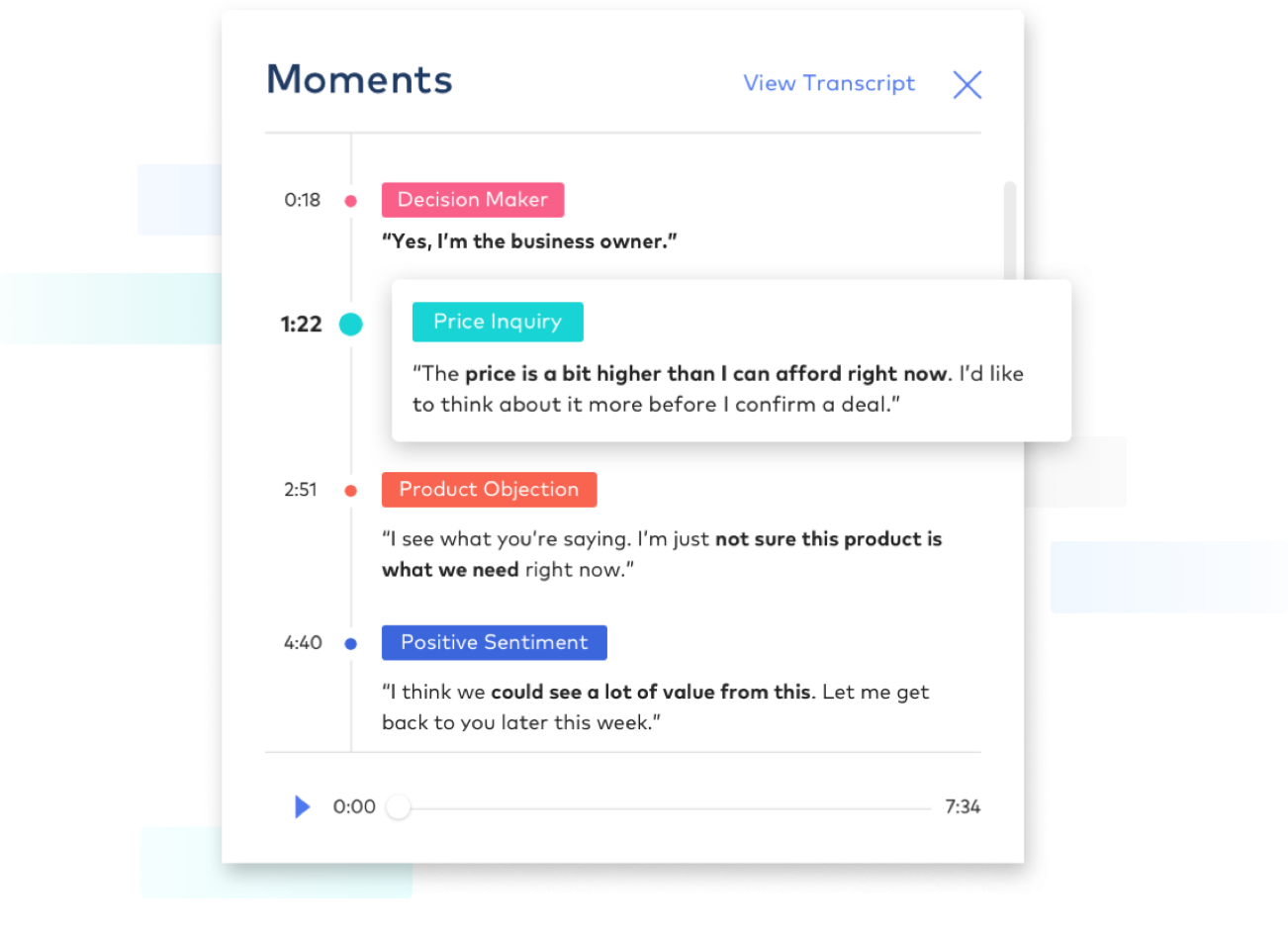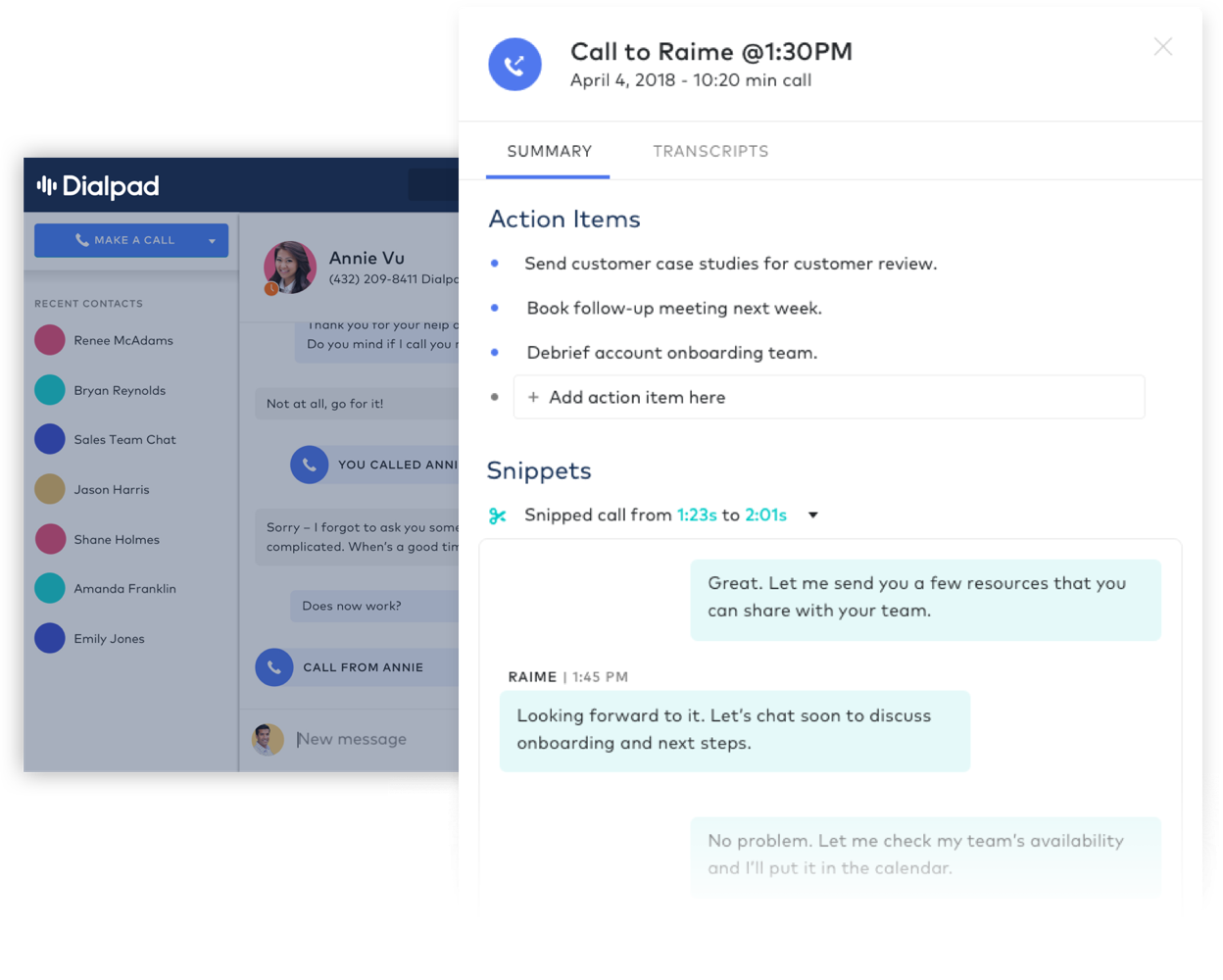 Learn more from your conversations
Identify patterns and trends in conversations, reduce busywork with Smart Notes, improve pitches and scripts, and unlock new insights that would have been lost the moment a call ended.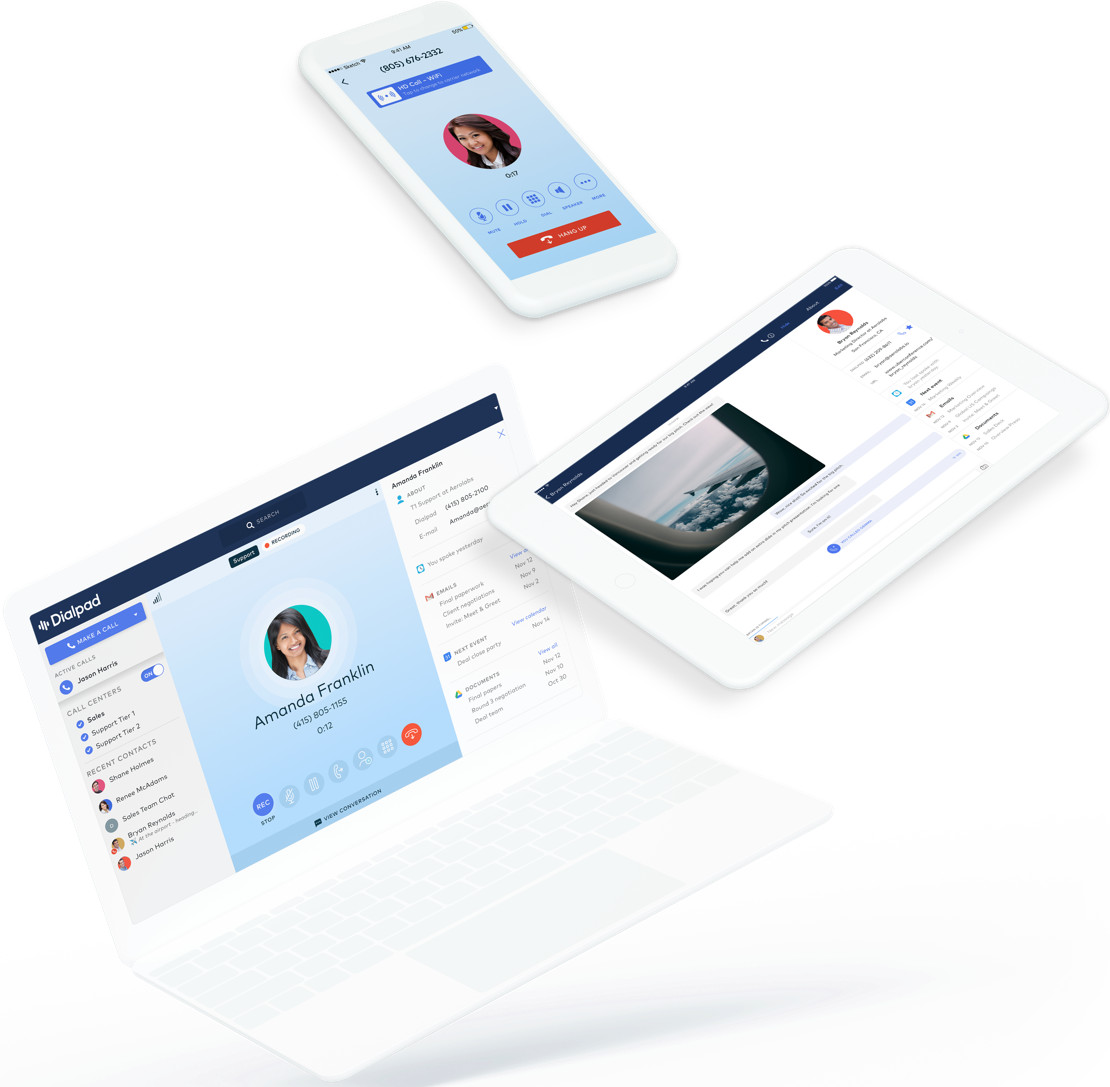 Try Dialpad for free.
Connect your team with a platform that powers voice, video, messages, and meetings across your existing devices.