Resources
library
Stay up to date with the latest in business communications with playbooks, original research, and more.
Templates & checklists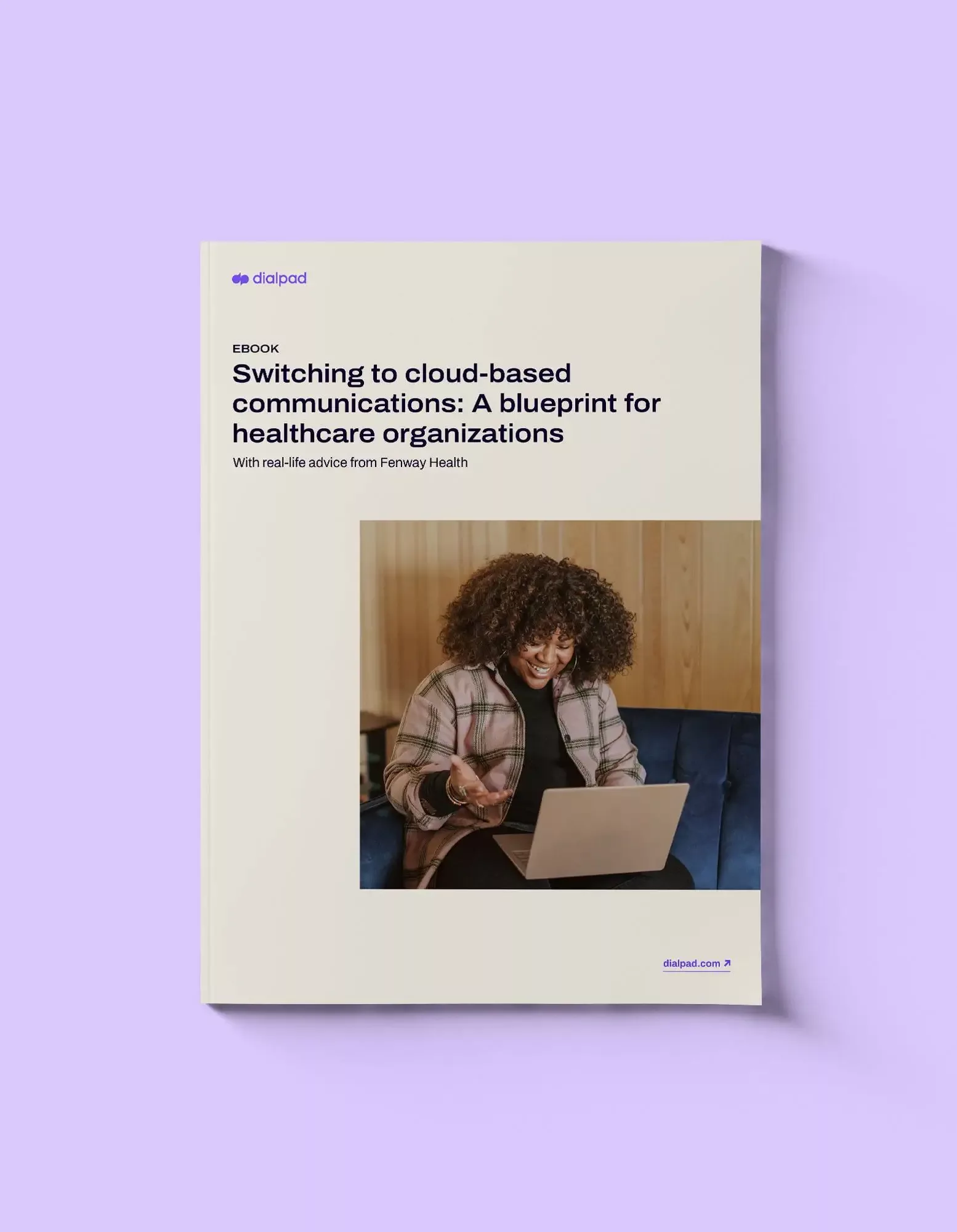 Switching to Cloud-based Communications: A Blueprint for Healthcare Organisations

On-prem vs. Cloud Contact Centres: The Pros & Cons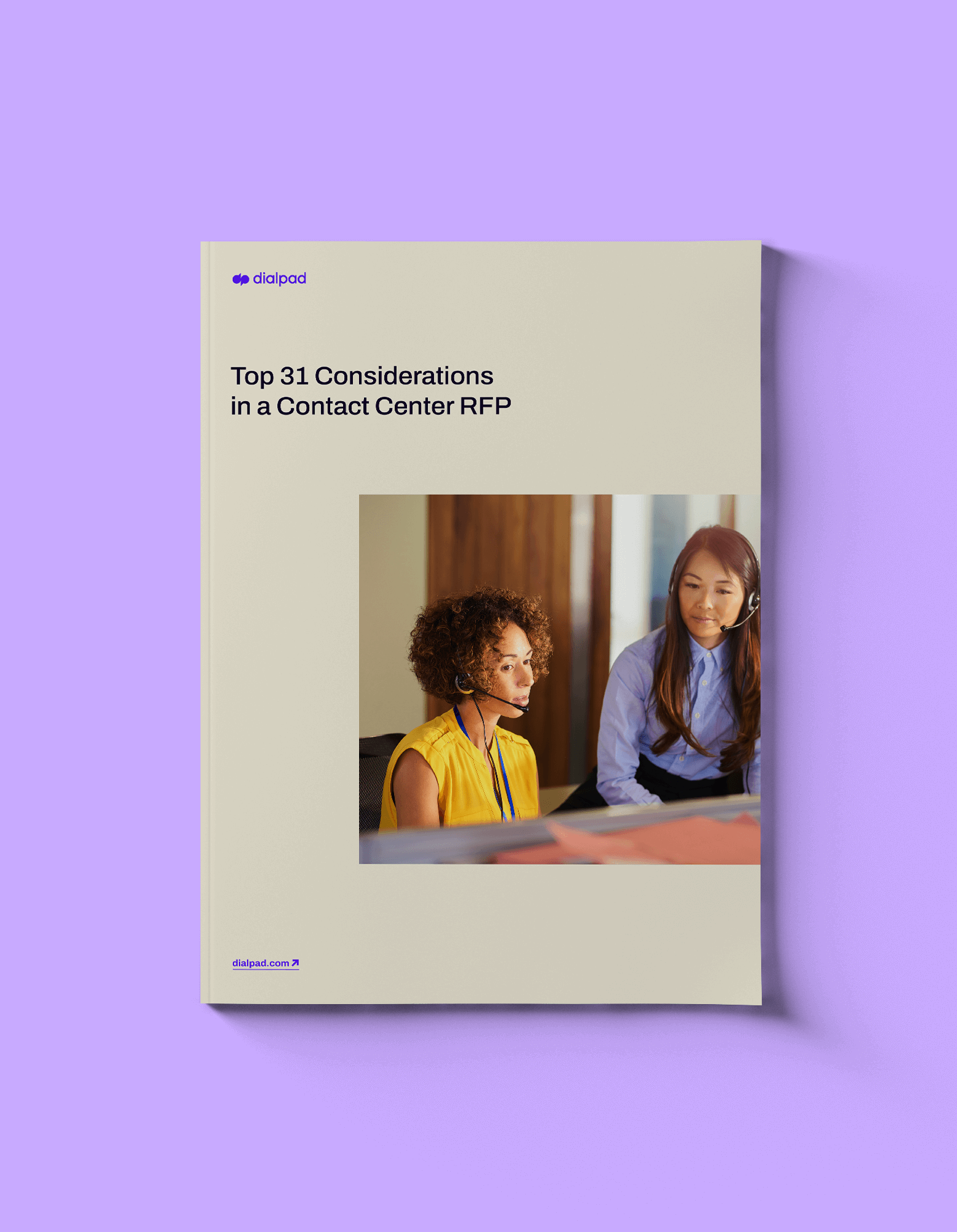 Checklist: 31 Considerations in a Contact Centre RFP

Top UCaaS RFP Considerations Checklist

Free Follow-up Sales Script Template

Free Discovery Call Template

Free CSAT Survey Templates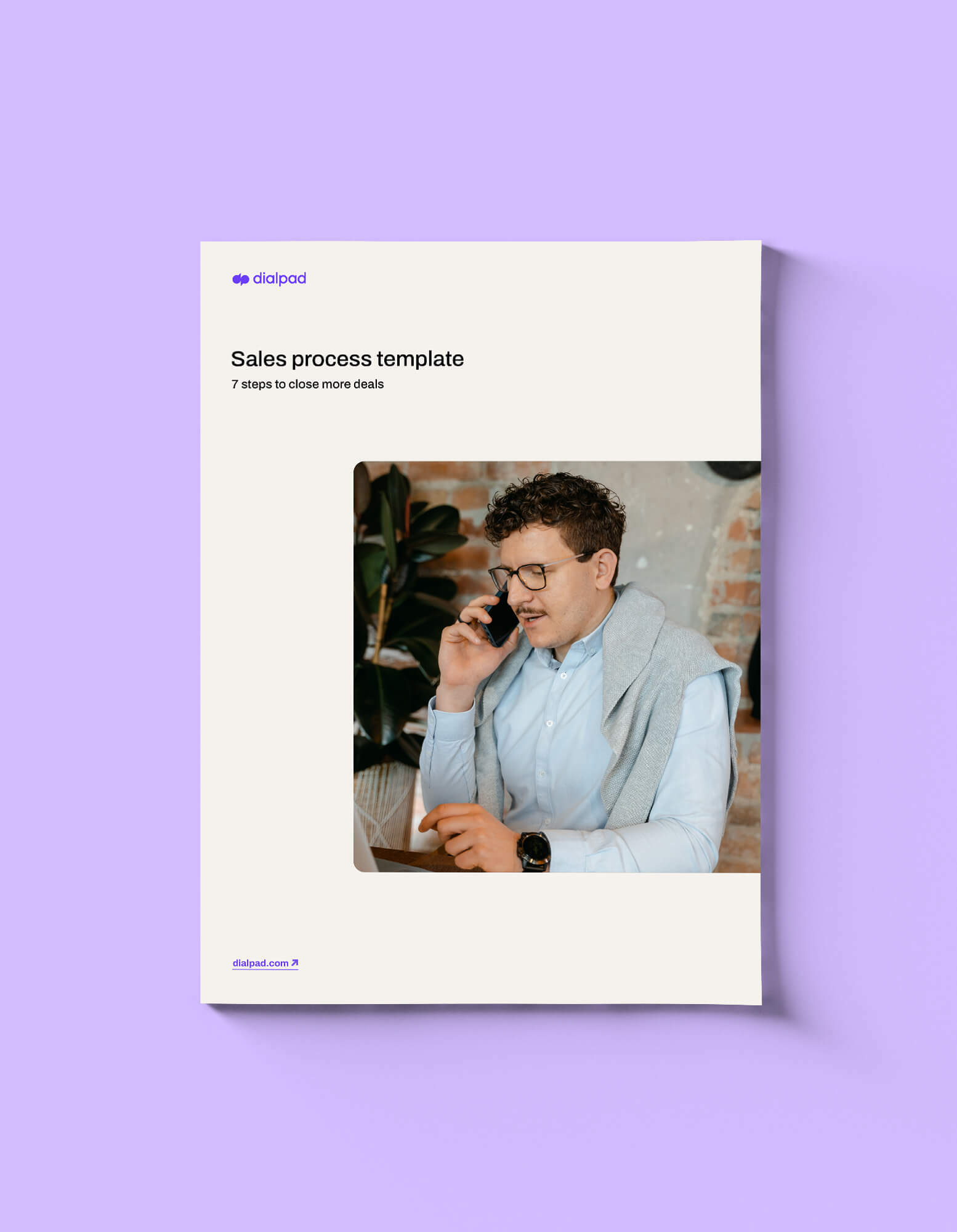 The Perfect Sales Process Template

Free Sales Playbook Template
Free Meeting Agenda Templates
Playbooks & guides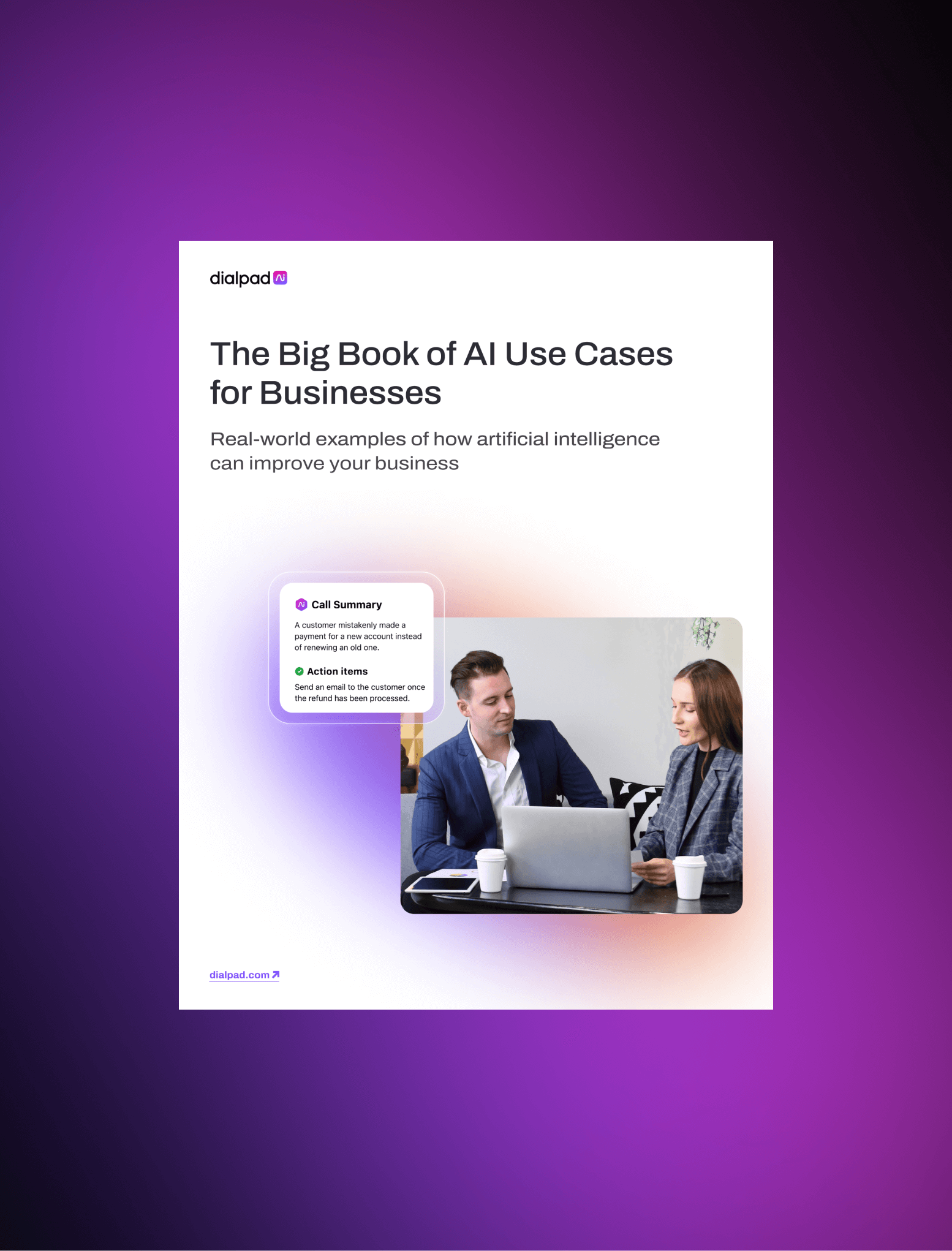 AI Use Cases for Businesses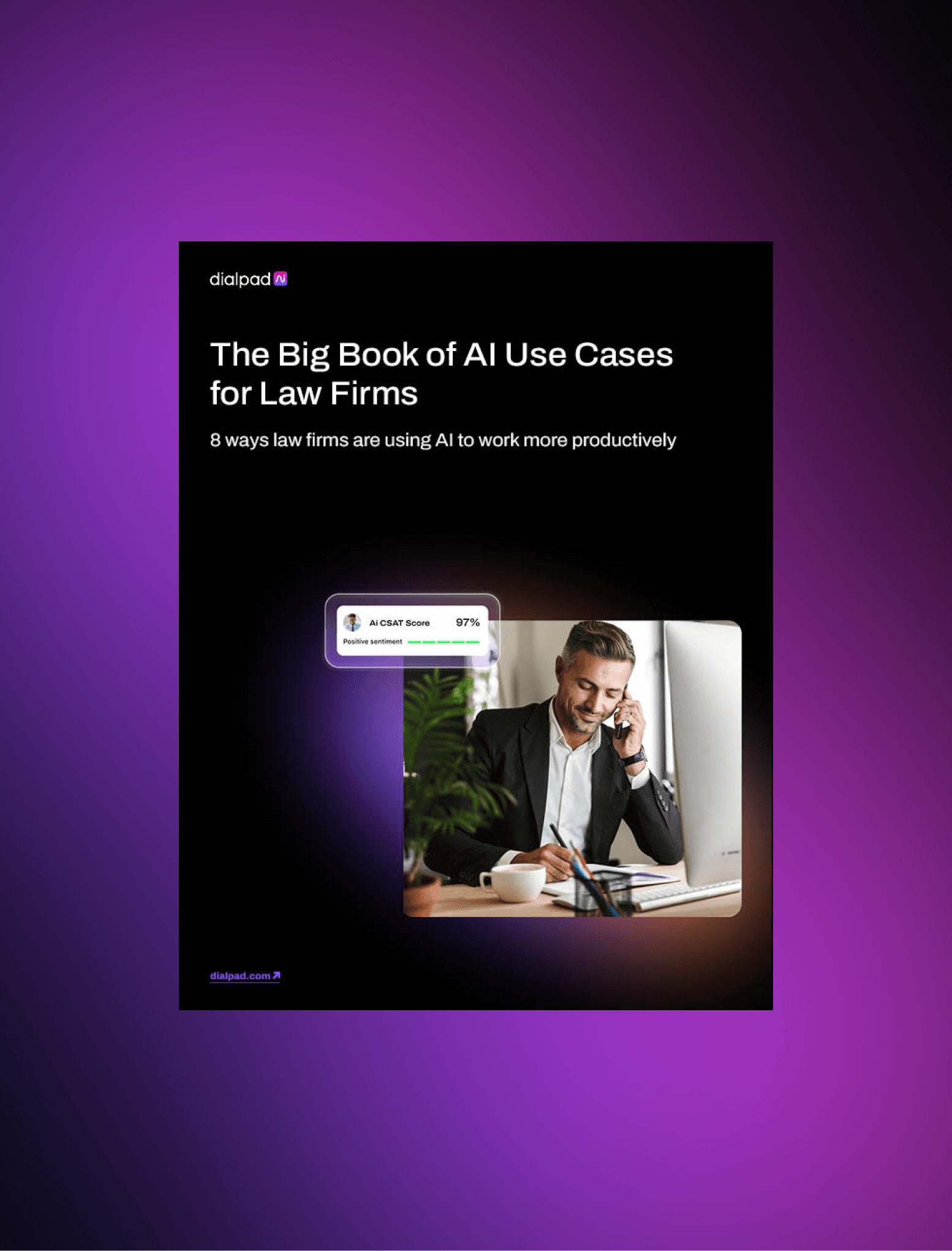 AI Use Cases for Law Firms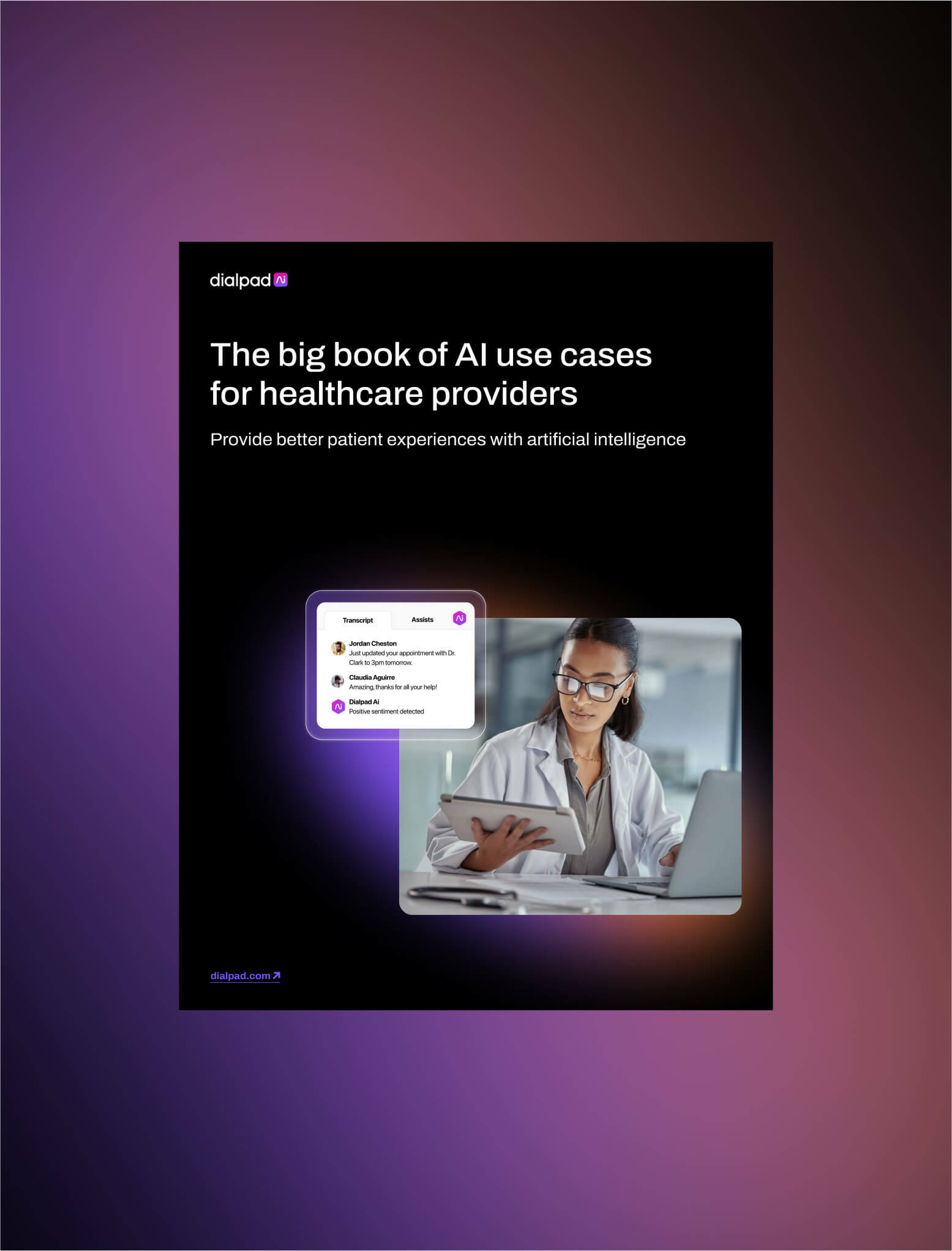 AI Use Cases for Healthcare Practices

The AI Compliance Guide

The Contact Centre Playbook 1.0: A Practitioner's Guide

The Contact Centre Playbook 2.0: Updated

The Hybrid Work Playbook 2.0

The Contact Centre Buyer's Guide

How to Staff a Real Estate Contact Centre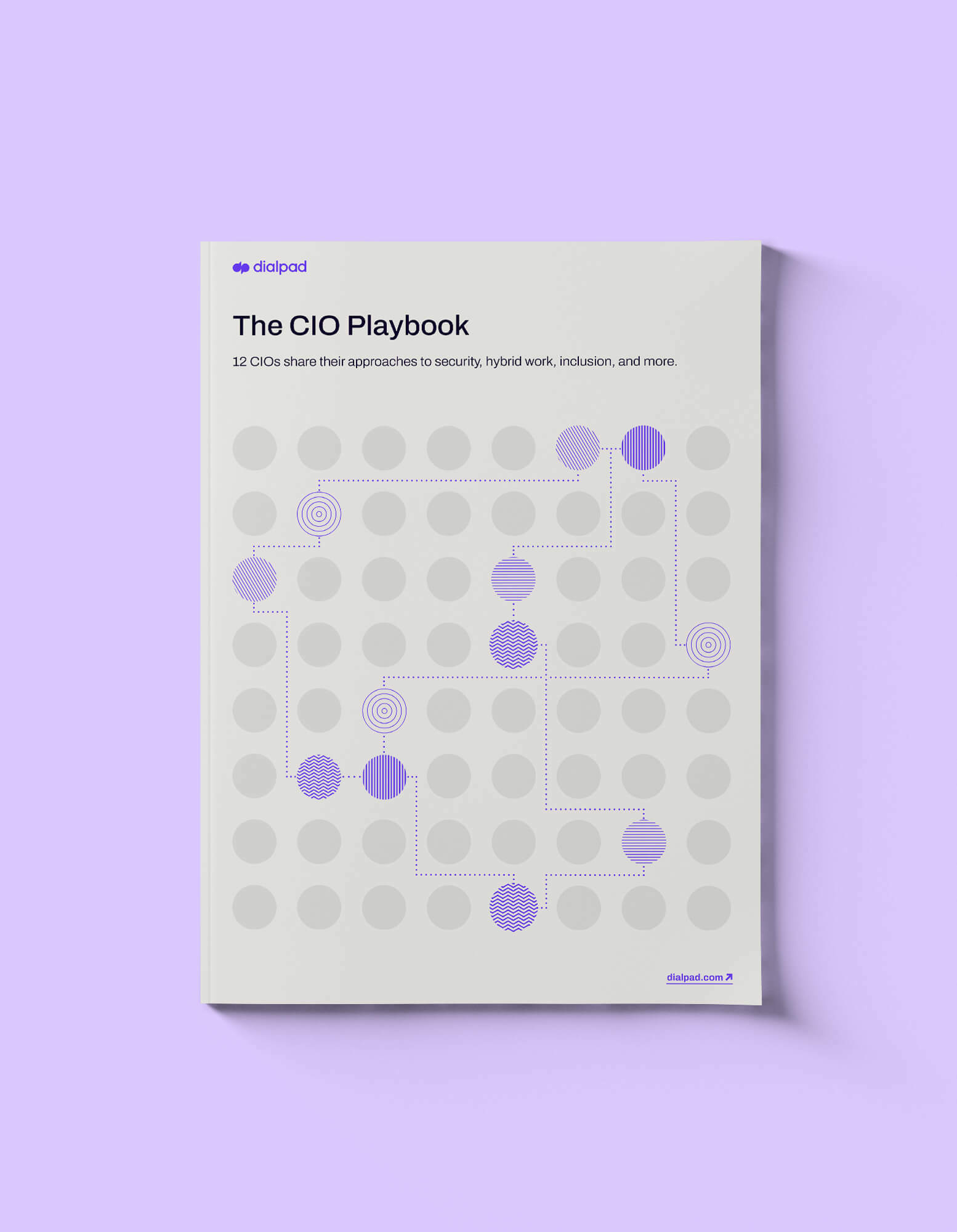 The CIO Playbook: Lessons from 12 CIOs

Setting Up a Higher Ed Contact Centre

UCaaS: Why CIOs are Thinking about Switching from On-premises to Cloud Communications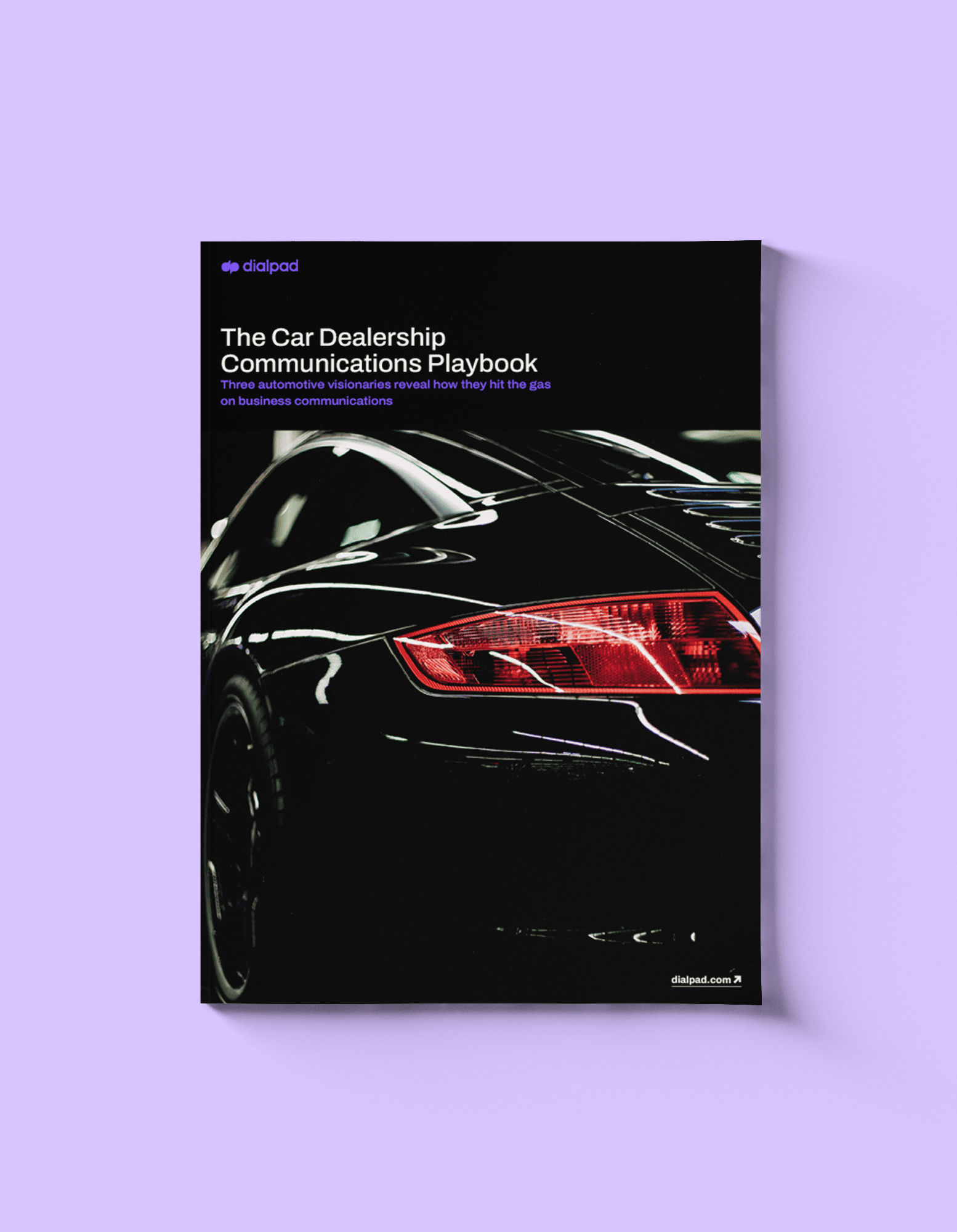 Car Dealership Communications Playbook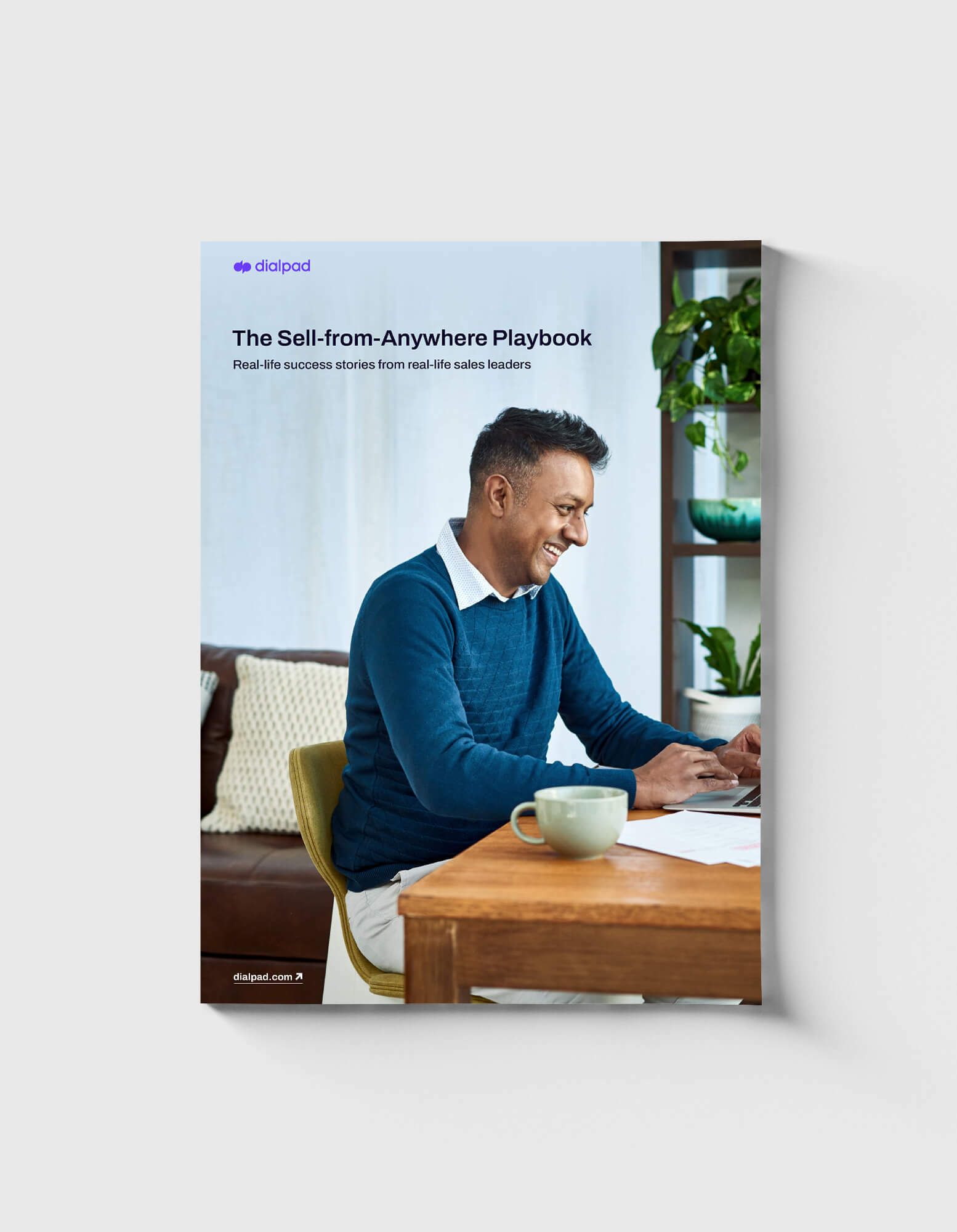 The Sell-from-anywhere Playbook

How to Optimise a Shipping & Logistics Contact Centre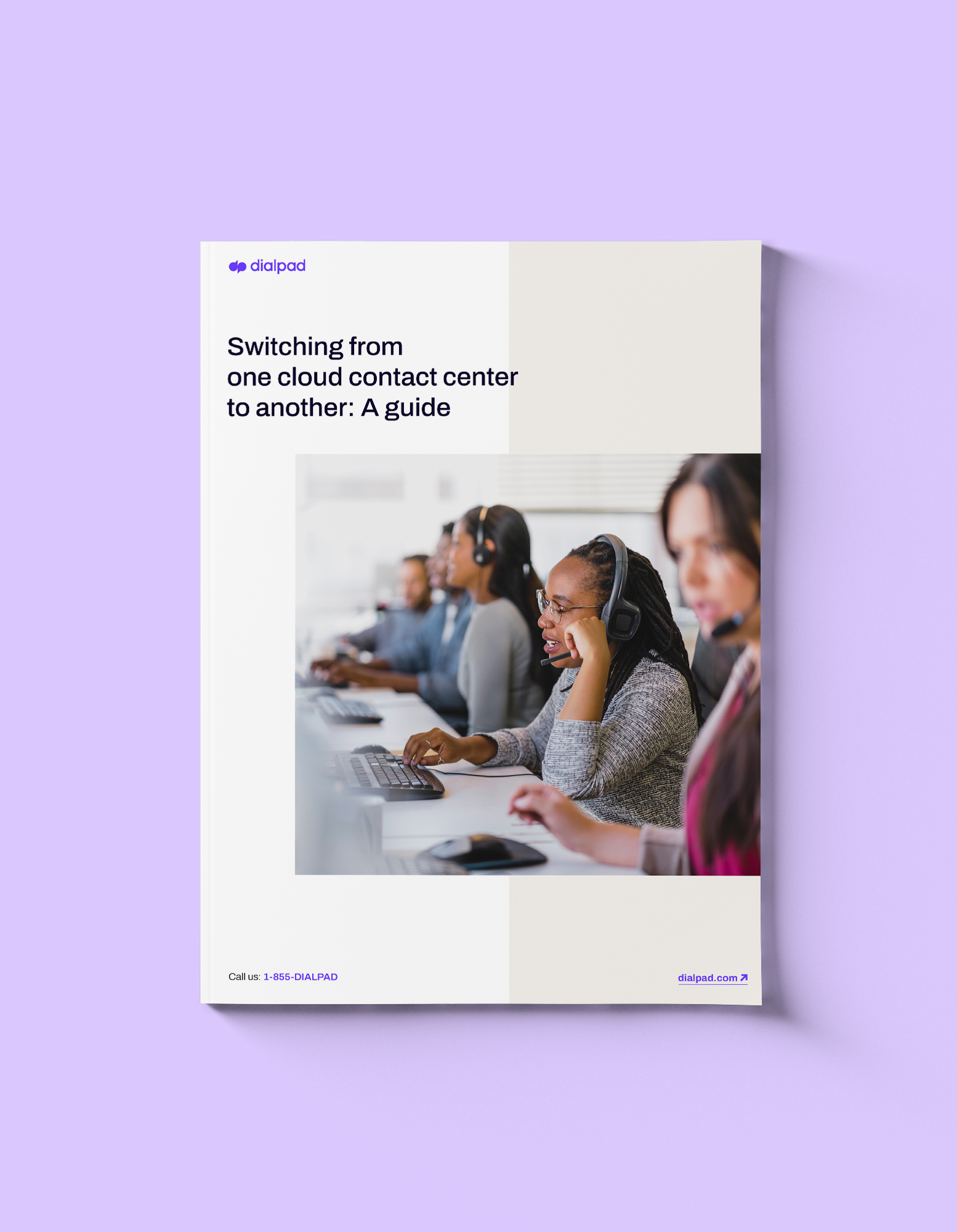 Switching From One Cloud Contact Centre to Another: A Guide
Research & reports

G2 Report: The Best VoIP Providers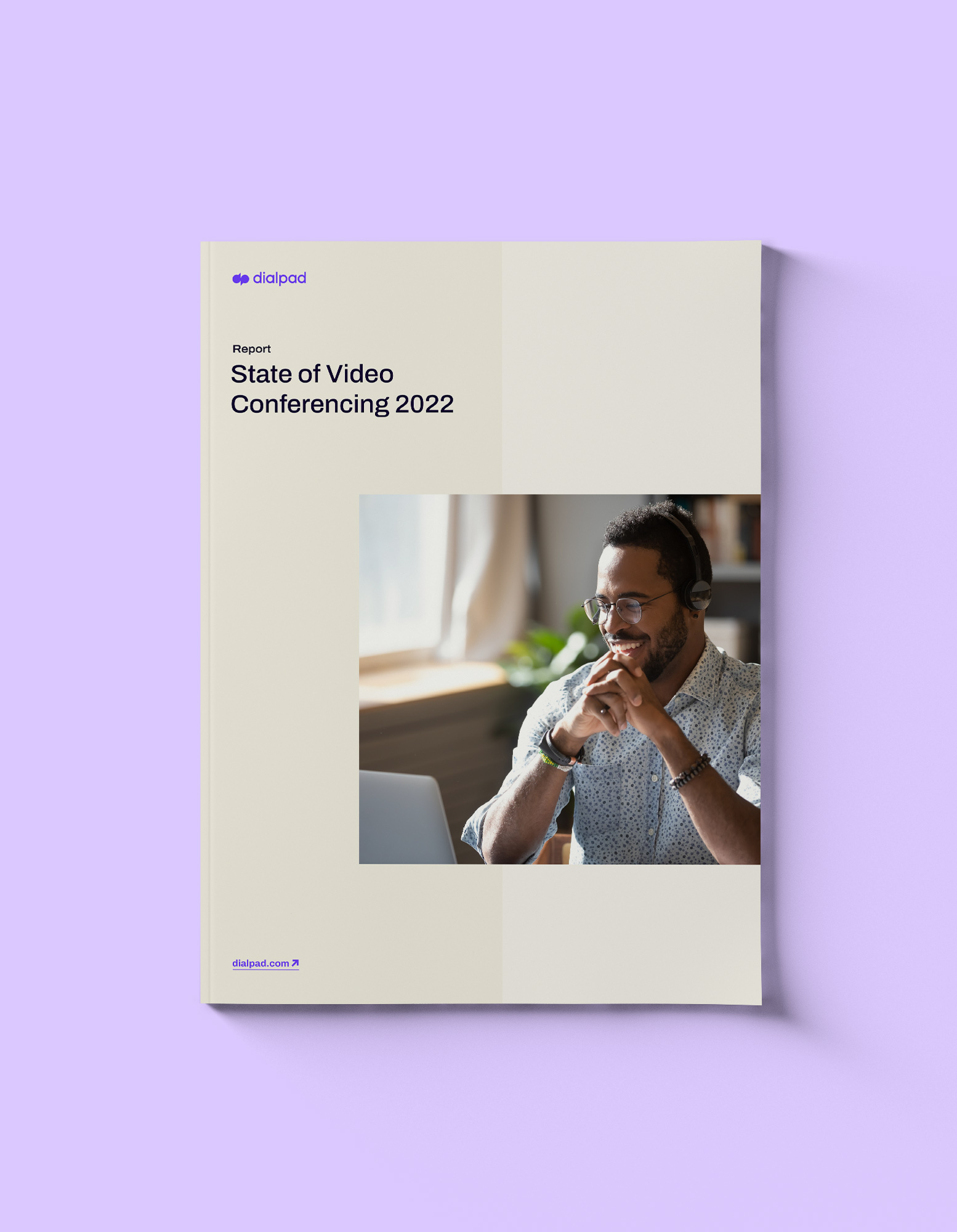 State of Video Conferencing in 2022 Report

State of AI in Customer Service Report 2022

State of the Hybrid Workplace
Product Content

Dialpad Ai Sales Helps You Close Deals and Smash Quotas

Dialpad Ai Voice Brochure

Dialpad + Health Industry Brochure

Dialpad + Automotive Industry Brochure

Dialpad + MS Teams Brochure

Dialpad For Support Teams: A Better CX

Dialpad For Sales Teams: Close More Deals

The Microsoft Teams + Dialpad One-pager

How Dialpad Empowers Every User at Your Org

Dialpad-Salesforce Integration Guide
Videos

LemonBrew: Customer Insights with Sheila McGee-Smith
GIVE US A TRY
Want to see how
Dialpad works?
Book a product tour to see how you can talk, message, meet, and more—from one beautiful app.