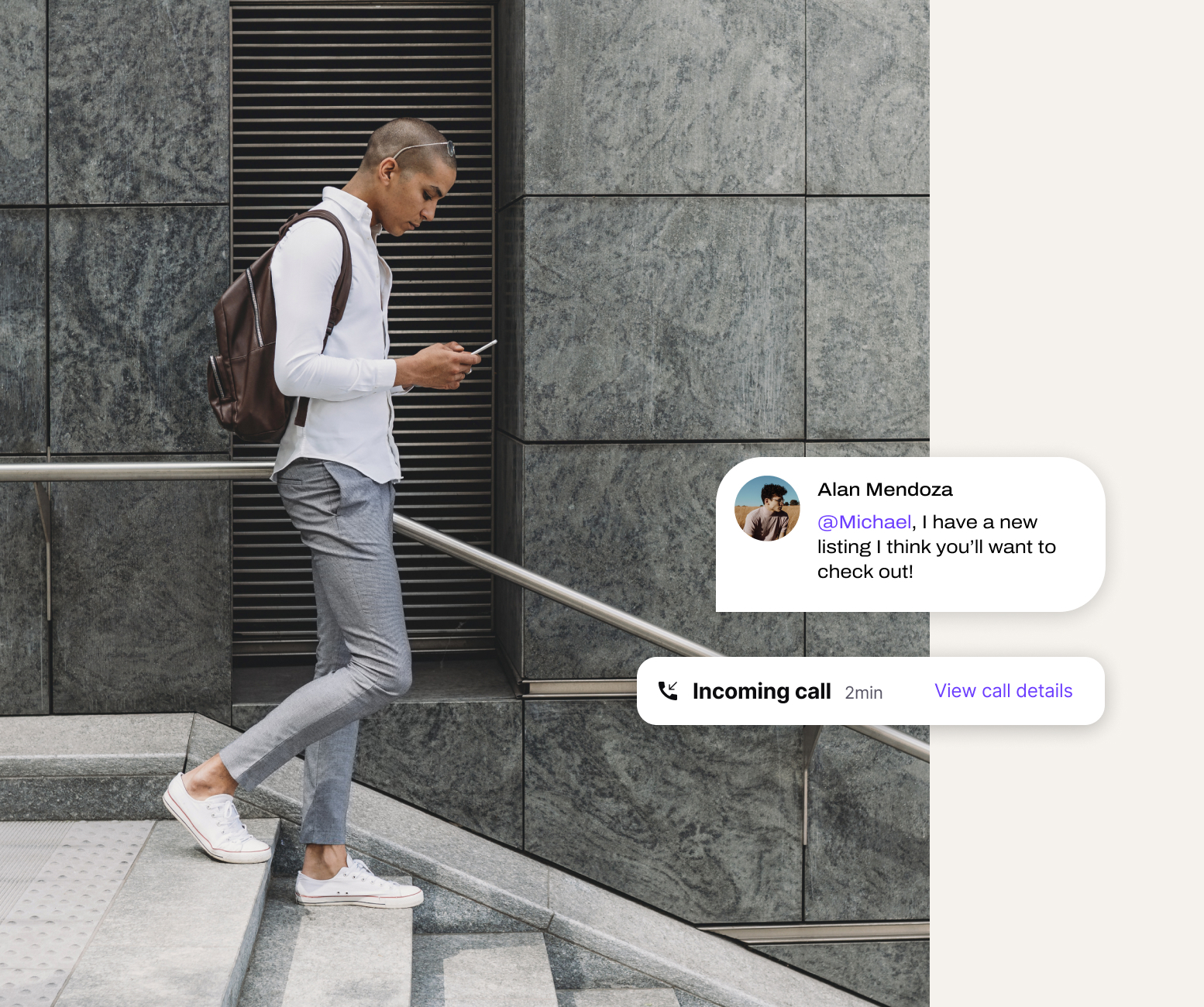 PROFESSIONAL SERVICES PHONE SYSTEM
Provide a better client experience
Do you work at a client-facing business like an ad agency or accounting firm? Need to have video meetings and send SMS/MMS messages + instant messages in addition to just phone calls? Then you'll need more than just a professional services phone system. With Dialpad, you get all of this—from a single app.
Loved by professional teams around the world
TALK, MESSAGE, & MEET
Collaborate from anywhere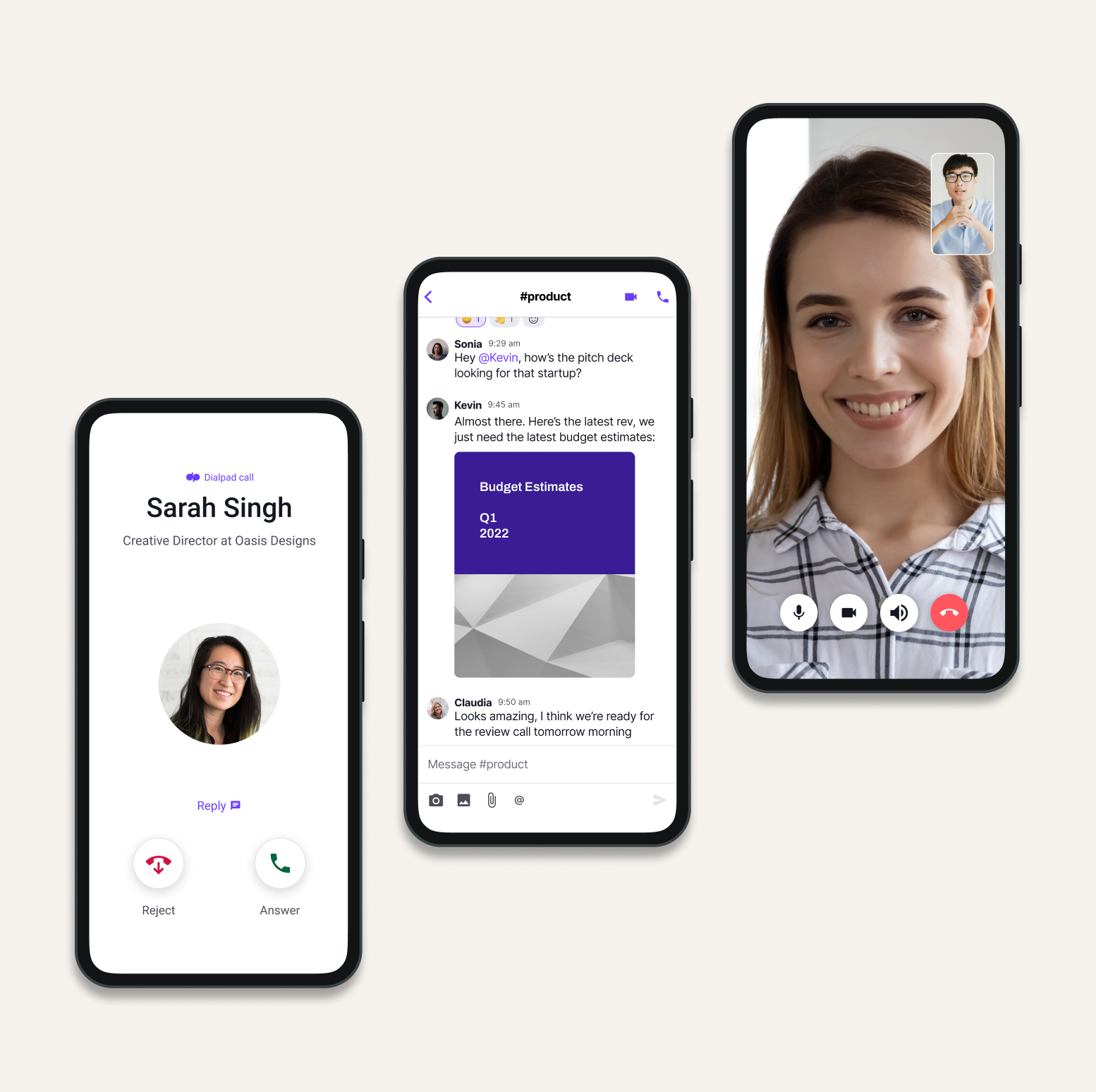 Never miss a client call
Set up a virtual receiptionst and create custom routing rules so clients reach the right place, every time. Plus, Dialpad works on any device so you can take calls on-the-go.
Chat, text, and share
Get more done between calls and meetings with built-in team messaging. Organise projects into channels, securely share client files, send business texts, and more.
Meet in HD with a click
Start a video meeting from any message thread and keep the client engagement going with easy screen sharing. Our built-in AI also transcribes calls and tracks action items—all in real time.
CLIENT ENGAGEMENT
Create a client-first experience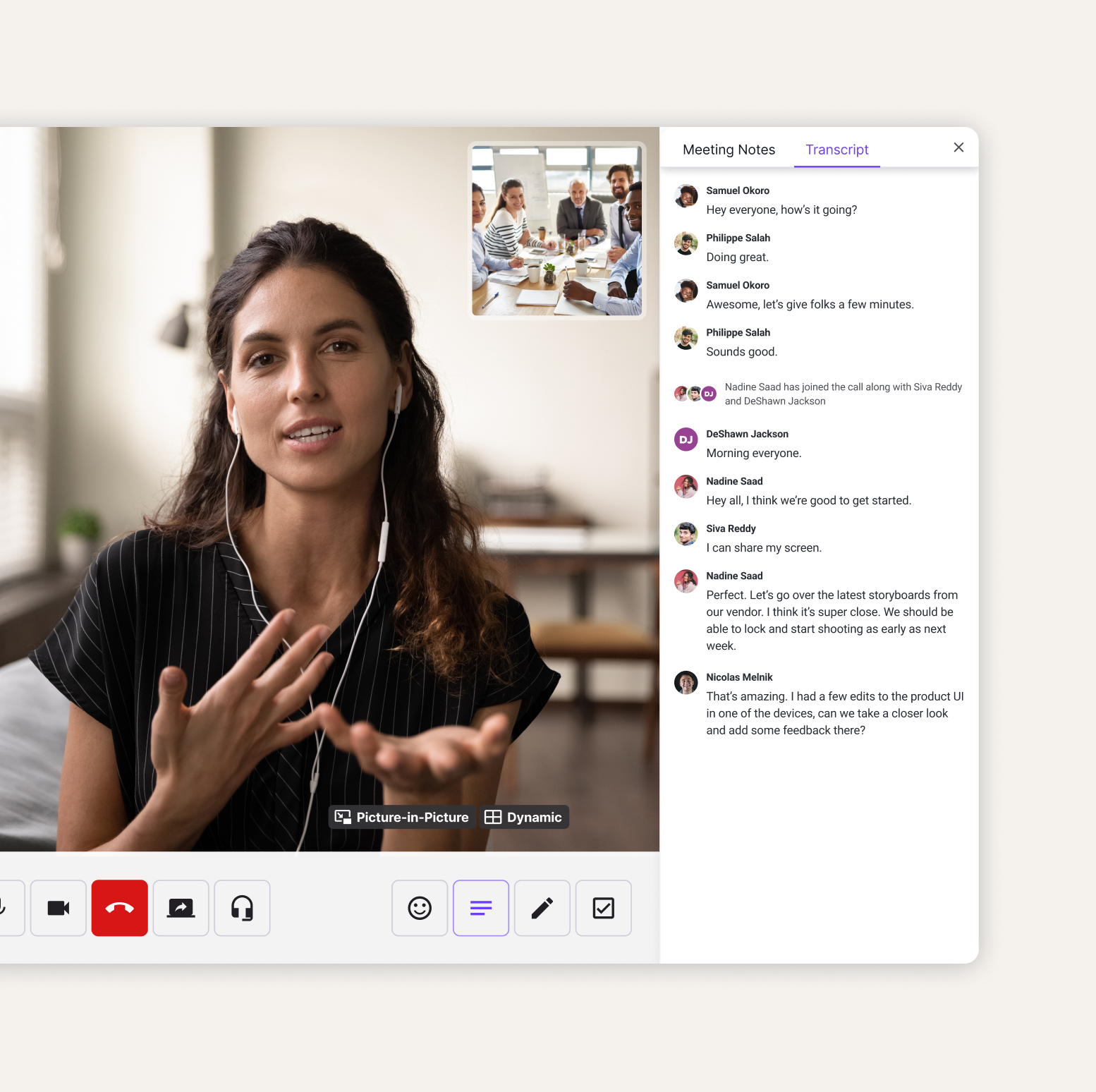 Resolve issues faster
From live coaching to sentiment analysis, you'll have all the tools to deliver the best inbound client support. Custom routing features also make it easy to escalate calls to the right person who can help.
Convert more clients
Dialpad's sales dialler is designed to support reps at every step. Built-in AI transcribes calls, tracks key phrases, and even prompts you with helpful scripts for those hard-to-answer sales questions.
Work in one beautiful app
Dialpad is designed to free your teams to collaborate from anywhere. Call, message, text, or meet virtually with clients in one place—all while using your work number.
TRUST & SECURITY
Keep client conversations extra secure
Your communications across Dialpad are always encrypted to meet global compliance standards. Whether it's a call recording, text message, or shared client file, all your data is safeguarded at rest and in transit. Plus, you can turn on single sign-on and set up role-based permissions right in the admin portal.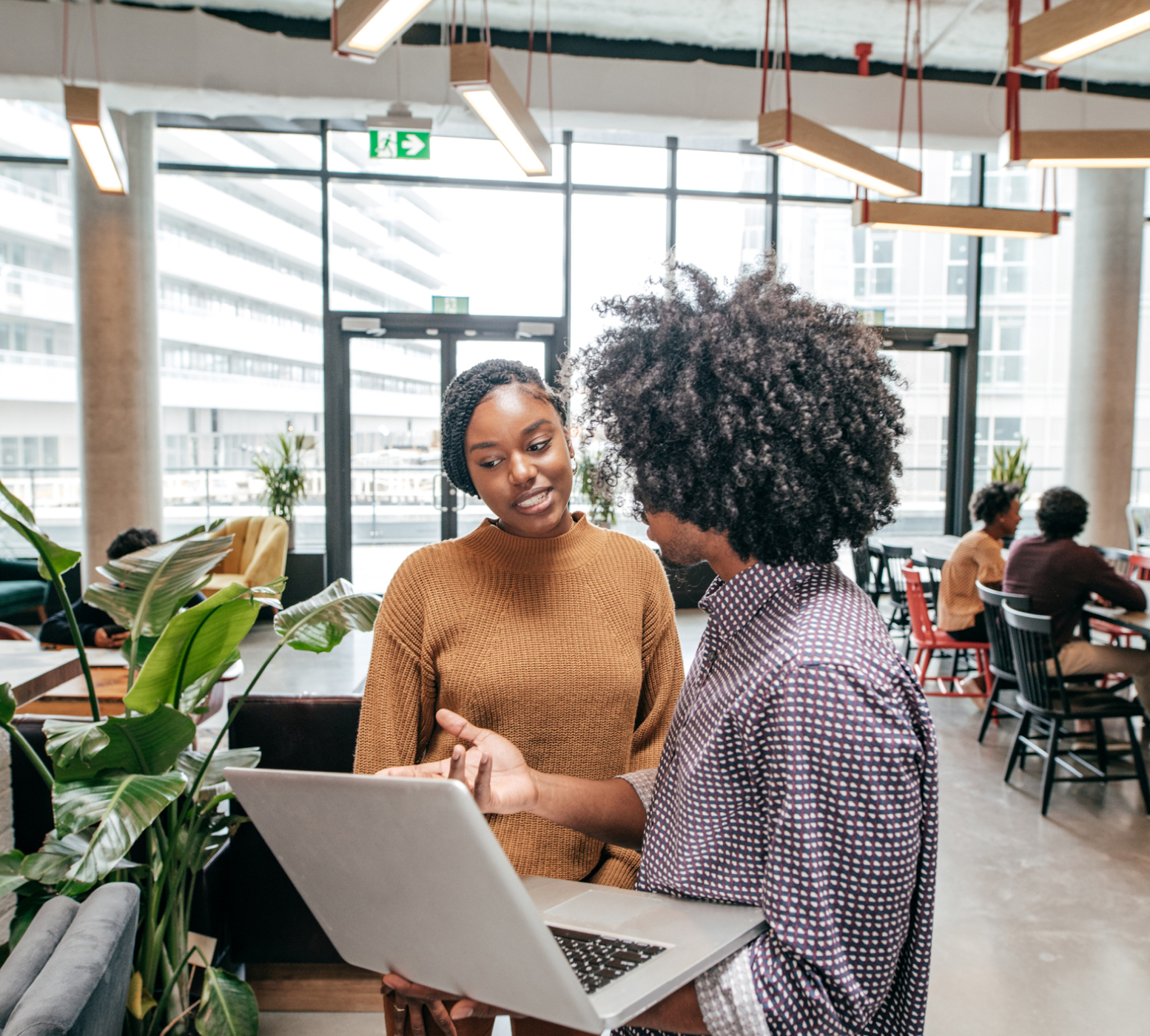 Dialpad makes our global agency that's spread across 15 offices feel close-knit.
Mariam Maldani
EDITOR, HUGE
See how professional
services teams use Dialpad
CASE STUDY
Mono connects creatives & clients worldwide
CASE STUDY
Huge saves over 80% on telephony costs with Dialpad
Case Study
Acquia's sales and support teams run on Dialpad
Case Study
Coye Law Firm curates the best client experiences
Level up your client experiences with Dialpad
And free your team to talk, message, and meet—from anywhere. Book a product tour to see how easy it is to get set up!
Professional services phone system FAQs
What is a cloud phone system for professional services?
A cloud-based phone system is a phone service that works over the internet. This is different from traditional on-premises analog phone systems because you don't need to worry about hardware or costly maintenance fees. Instead, everything works over the cloud, with your data securely hosted by your provider's off-site data centers.
Cloud phone systems typically work by transmitting small encrypted digital packets of your voice that are then sent over the internet to the person at the other end of the call. A cloud-based PBX system is used to direct the call.
Today, many businesses and contact centers prefer using a cloud phone system for professional services and internal business communications because they can make and receive phone calls from any device that can connect to the internet.

To take things one step further, a unified communications platform essentially gives you this, in addition to video conferencing and messaging features, which lets you consolidate a bunch of different apps into a single place. It tends to be more convenient, and also more cost-effective.
Why do professional services need a cloud-based business phone service?
Why is Dialpad the best phone system for professional services?