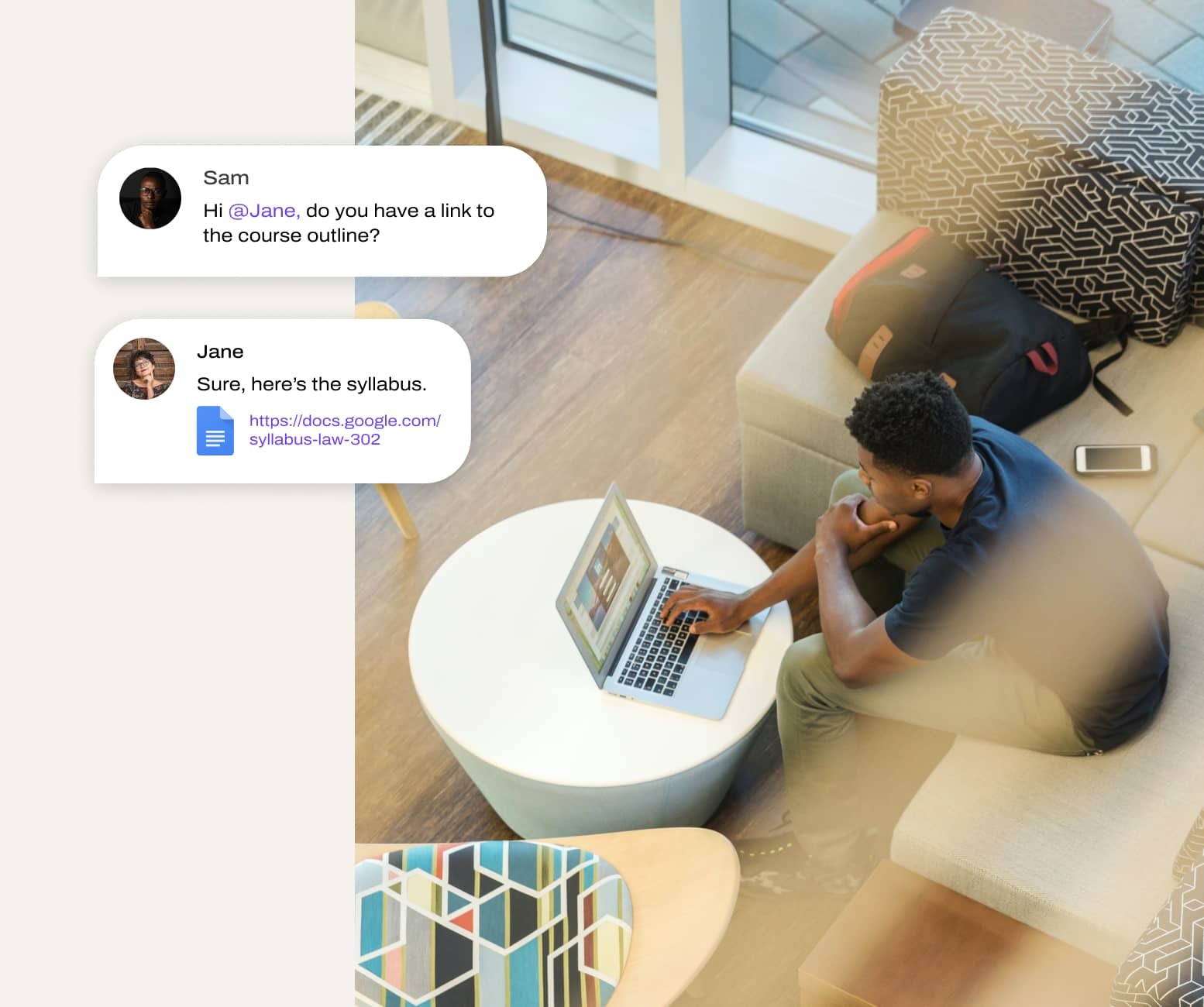 PHONE SYSTEM FOR SCHOOLS
Connect faculty & students from anywhere
One easy app to talk, message, and meet for schools of all sizes.
Loved by colleges and schools big and small
One beautiful workspace
For students
Stay engaged in virtual classrooms with screensharing, whiteboarding, and chat.
For educators
Set office hours, share class recordings, and connect with faculty all in one app.
For administrators
Streamline how you manage campus and district-wide communications.
CAMPUS ADMINISTRATION
Set up entire departments in no time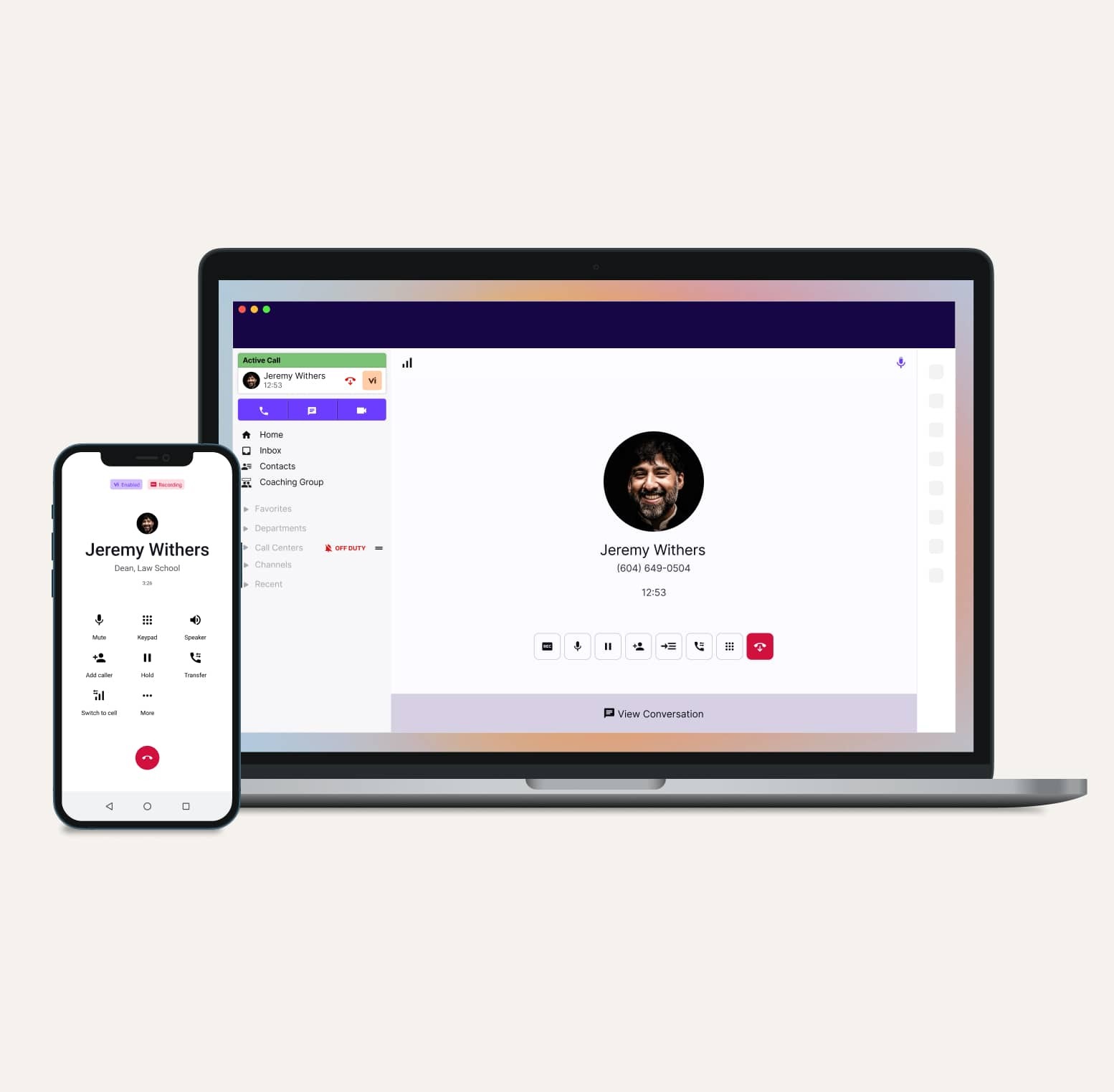 Any device, anywhere
Dialpad lives on your favourite devices and reduces admin load without the hardware or IT overhead.
Scale in a few clicks
Add new users and even entire departments—right from our admin portal.
Designed for a hybrid world
From remote students to on-campus faculty, connect your entire community in one place.
STAFF & FACULTY COMMUNICATIONS
Build a connected campus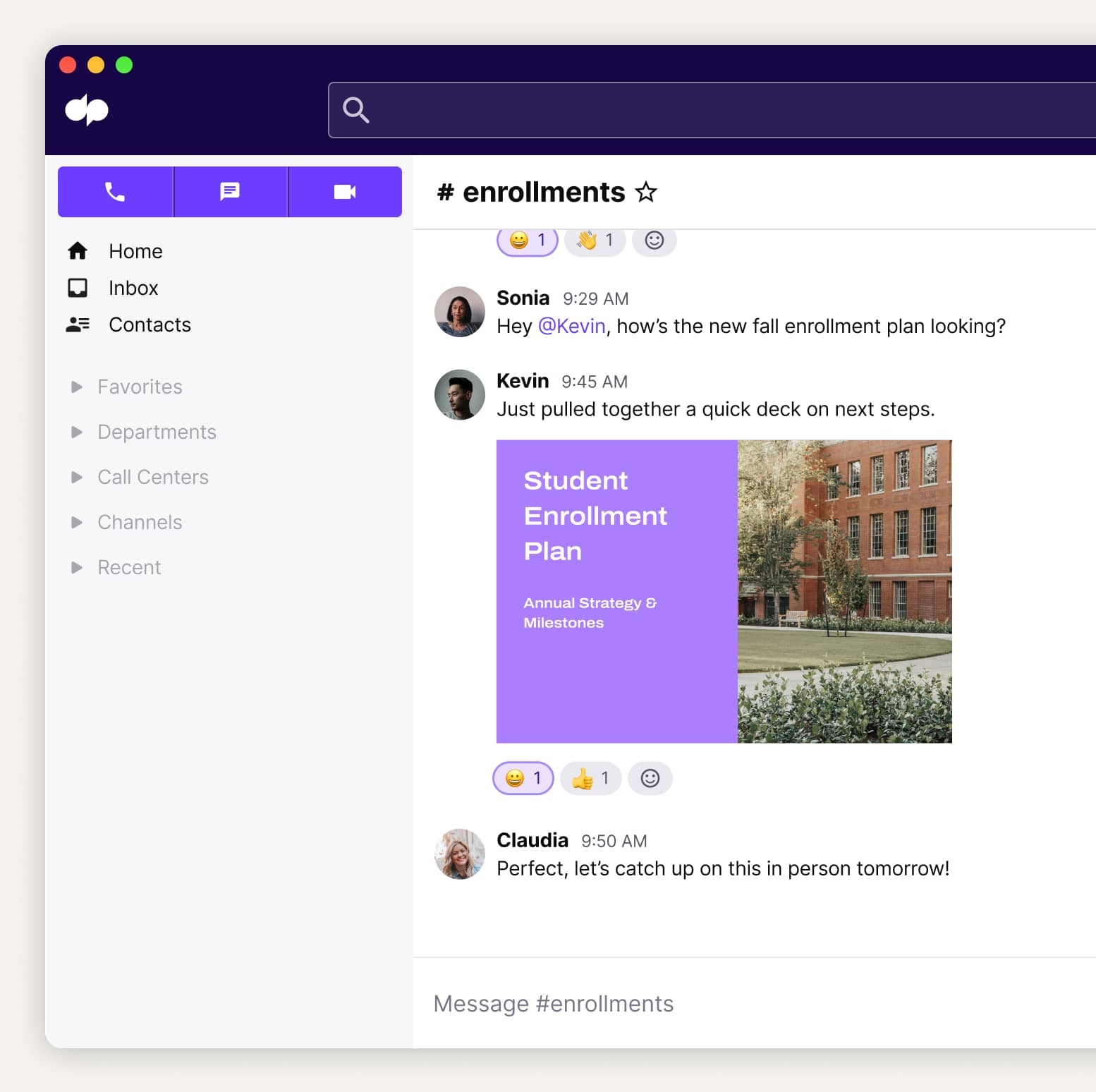 Never miss a call
Set up advanced routing rules so calls reach the right department or desk, every time.
Send messages and texts
Use built-in SMS to check in with students on assignments, send announcements, and more.
Teach and meet instantly
Support virtual classrooms or remote offices hours and connect students and faculty around the world.
VIRTUAL CLASSROOMS
Start class with just one click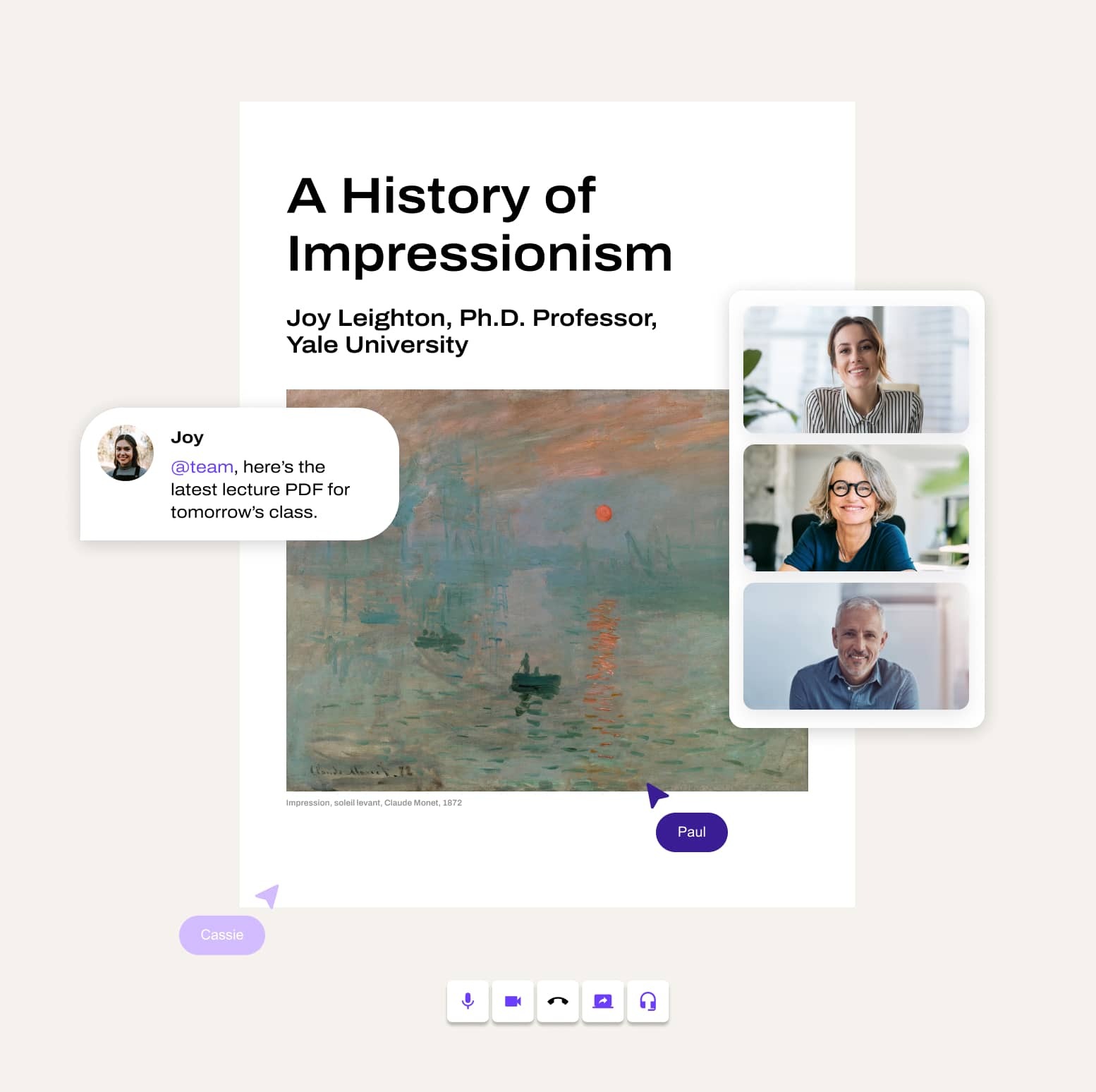 No downloads, no PINS
Meet from your browser or the app so students can learn from just about anywhere.
Build immersive experiences
Create richer collaboration with live in-meeting chat, screen sharing, and whiteboarding.
Record classes in real time
Dialpad's built-in AI also transcribes and records instruction so you can share the highlights later.

PROACTIVE OUTREACH
Run admissions and fundraising with ease
With Dialpad, you can also set up a contact centre in minutes to recruit new students, do fundraising, route incoming calls to the right department, and even track call activity in Salesforce.

TRUST & PRIVACY
Protect school
and student data
Communications in a phone system for schools should always be encrypted to meet compliance standards. In Dialpad, every conversation is secure at every level of your organisation.
All on the world's
most reliable platform
Carrier grade
Our global infrastructure keeps your campus up and running, day and night.
Analytics
Increase enrolment rates and student engagement with easily accessible data.
Global scale
Connect staff, faculty, and students from anywhere in the world.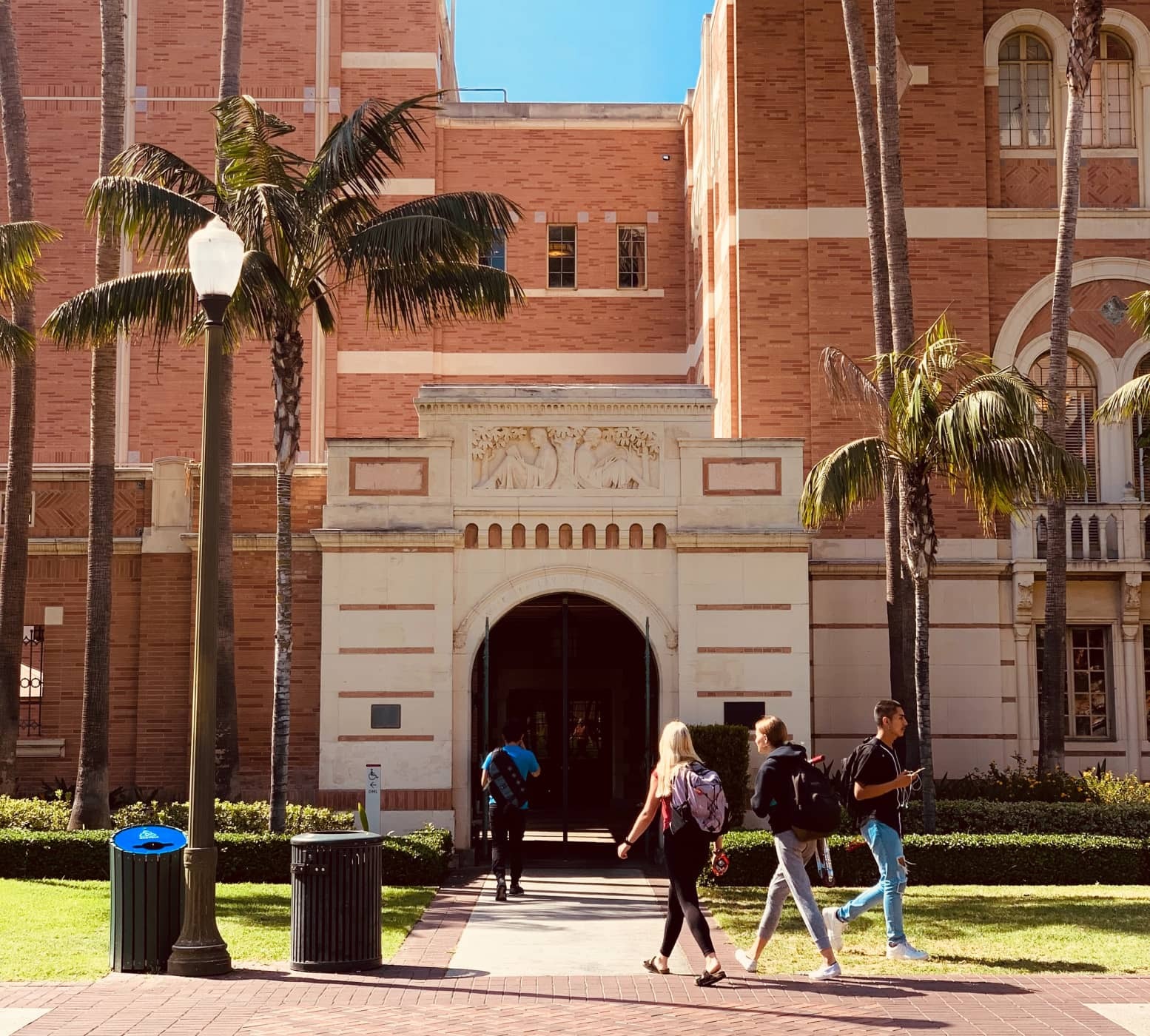 Our campus was ready to go live a week before the launch date—setup is that easy.
ANTHONY GUERRERO
SYSTEM ADMIN, LOS ANGELES PACIFIC UNIVERSITY
More from Dialpad
CASE STUDY
How this college achieved its best financial year
CASE STUDY
Azusa Pacific University shifts to remote learning
GUIDE
Setting up a contact centre for educational institutions
CASE STUDY
Los Angeles Pacific University migrates to the cloud
Ready to connect
your campus?
If you're looking for a phone system for your school or college, book a product tour of Dialpad to see how it works!
FAQs about cloud phone systems for schools and universities
What are the benefits of a cloud phone system for schools?
The biggest benefit of cloud phone systems for schools is their cost-effectiveness. With a cloud school phone system, you don't need to spend money on purchasing or installing hardware (like special handsets or cables) for your educational institution. If you need to expand, you can just pay for specific lines rather than bulk-buying equipment you may not need in the future.
Taking this approach to phone hardware also helps you to future-proof your school's infrastructure. All technical operations are handled remotely in the cloud, meaning the necessity for any future updates (requiring action on your part) are minimized.
Finally, within a school environment—reliability may be a cloud phone system's biggest advantage. In the event of a power failure a cloud setup can usually keep operating since you can use cell phones and laptops with the softphone app. This means you can keep lines of communication open, and ensure the safety of both staff and students.
How do I choose the right school phone system?
How do VoIP phone systems for schools work?
What is the best private school cloud phone system?
How can phone systems for educational institutions improve school safety?