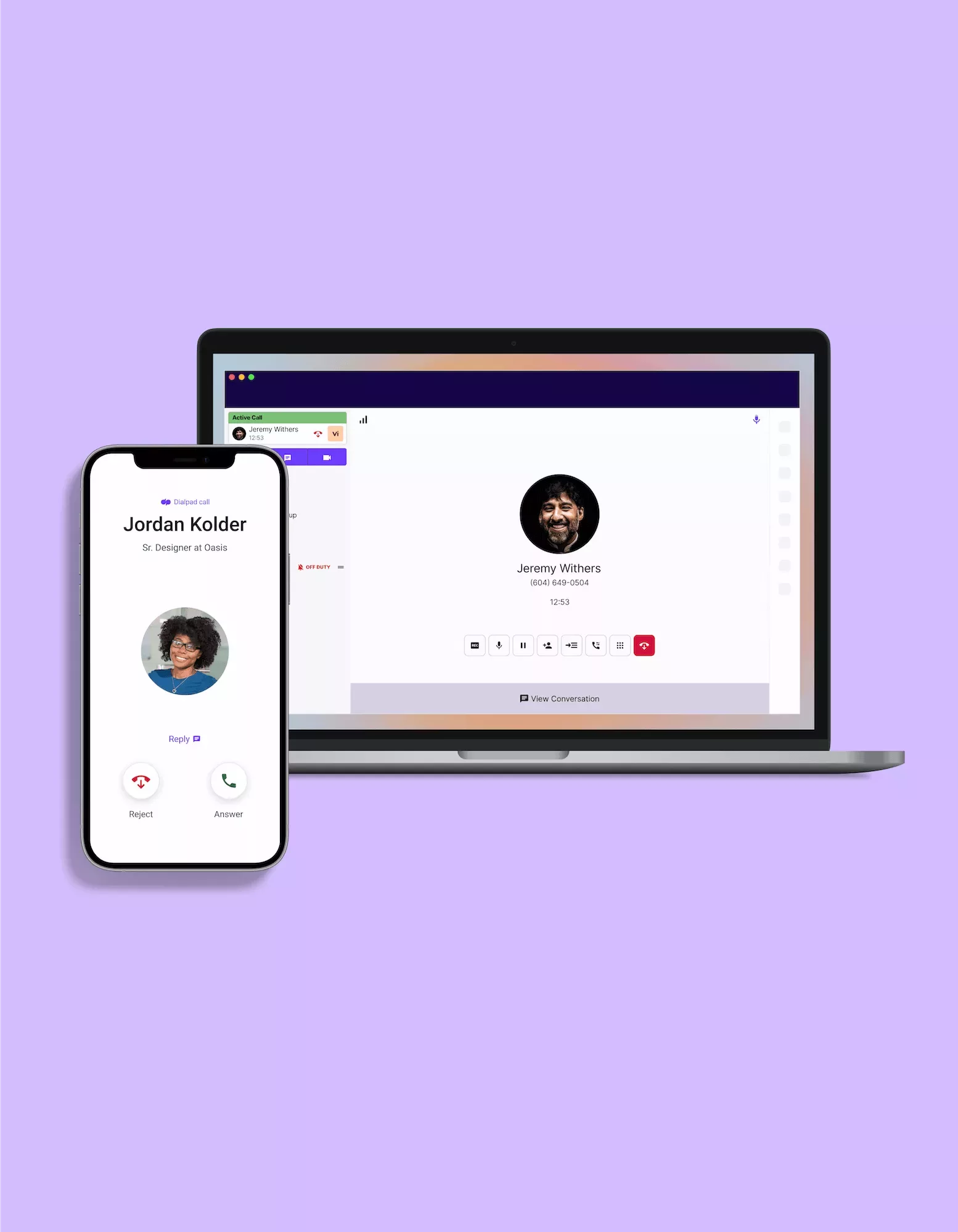 More at-bats for your sales team
Voicemail drop
If your sales team does a ton of outbound calling and prospecting, voicemail drop is a great way to help them reach more leads in less time. See how it works with a product tour!
What is voicemail drop?
For many companies that still do business on the phone, a critical part of a salesperson's day is calling prospects.
It's just an essential activity for sales reps to connect with potential customers and bring in revenue. But, the vast majority of calls do go to voicemail.
Your sales reps could leave personalized voicemails for every single prospect, but with so many people to call and only so much time in the day, they're wasting precious minutes or even hours doing this.
What if they could just click a button to "drop" in a prerecorded message instantly, as soon as they hit a prospect's voicemail? This would save them a ton of time since they don't have to recite the full message every time—and increase their call volume and likelihood of reaching someone who's available to have a conversation.
That's the magic of voicemail drop.
How many more conversations could your sales reps have with a feature like this?
How does voicemail drop work in Dialpad?
Dialpad's voicemail drop feature is super simple to set up. All your sales reps have to do is record a message before they start calling their prospect list.
Once they're on the phone call, if the call goes to voicemail, they just click a button to "drop" the pre-recorded voicemail. The sales rep can then end the call and move on to the next person—they don't even have to stay on the line to hear the pre-recorded message. (Plus they also don't have to spend time leaving personalized voicemails every single time.)
Reclaim your selling time with Dialpad Ai Sales Centre
Drop with a click
All your reps have to do is click a button to drop in their pre-recorded voicemail message. Yes, it's that easy. It takes just a second to do something that used to take minutes. (That's a lot of reclaimed selling time!)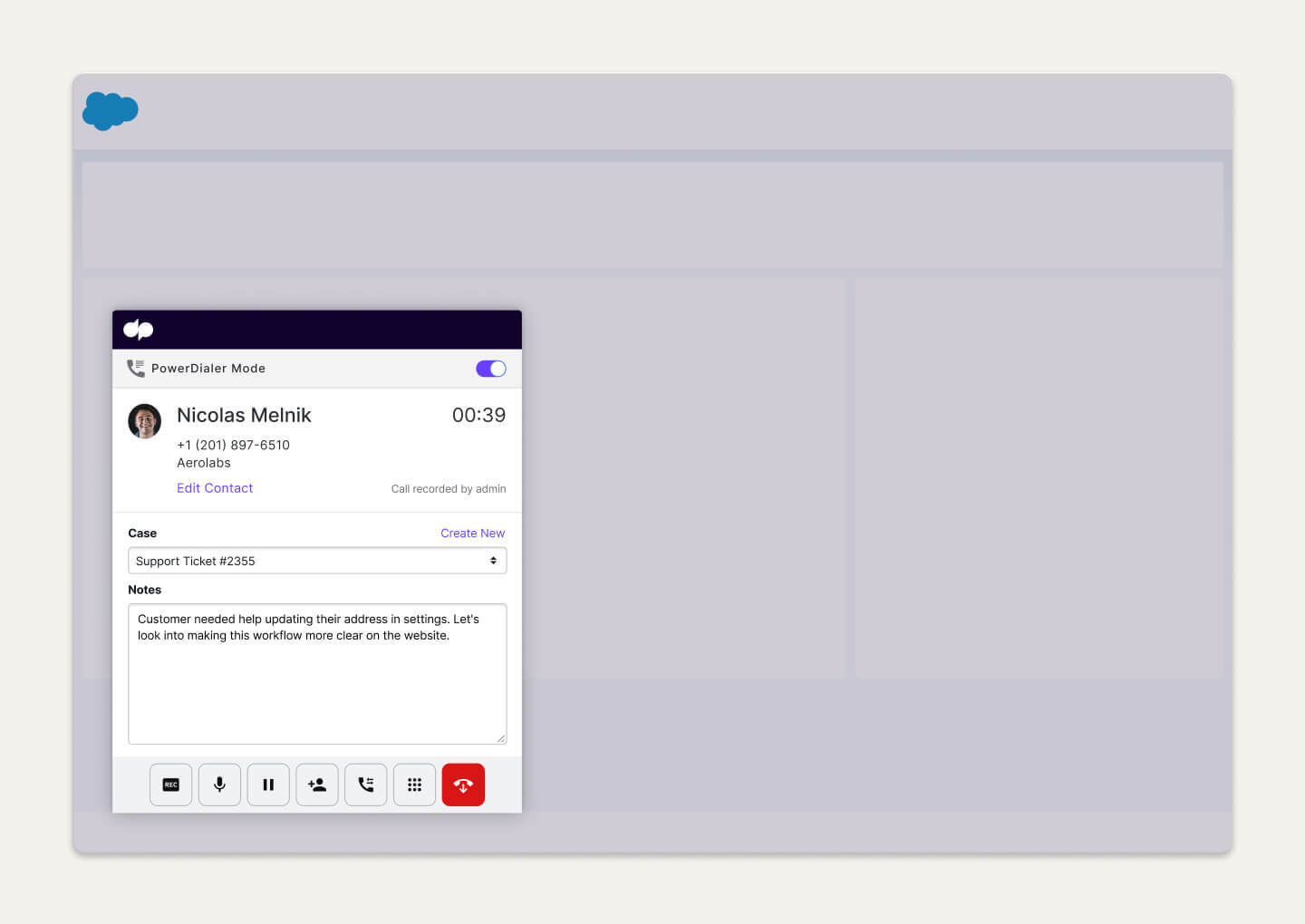 Integrations with your favourite tools
Salesforce, Zoho CRM, HubSpot, Outreach, you name it, Dialpad probably integrates with it. (Plus there's an open API if you want to build your own custom integrations!)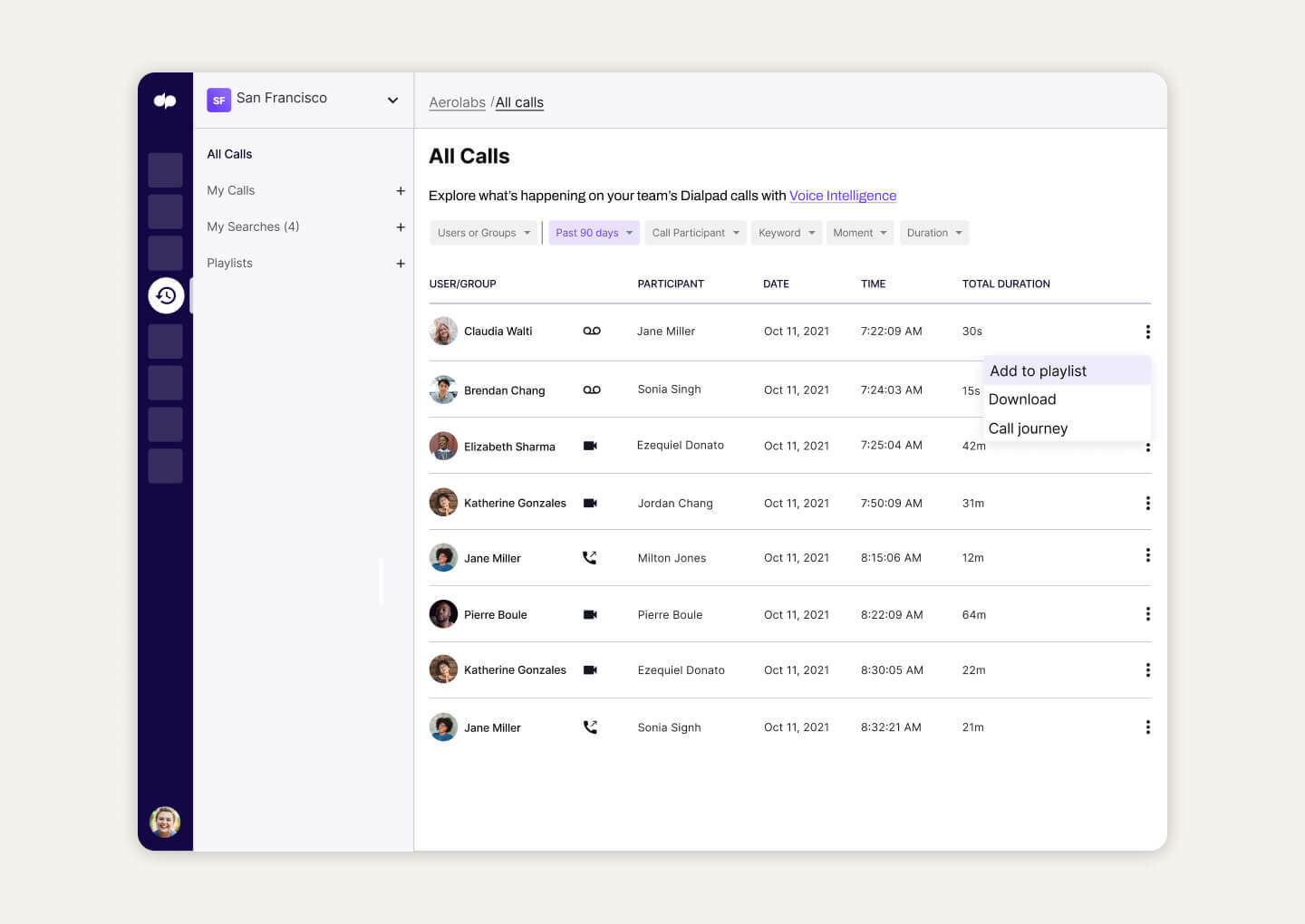 Make a (sales) mixtape
Let your sales reps learn on their own time! Create a playlist of your best (or worst) sales calls and share them with the team so they can listen and learn from each others' experiences.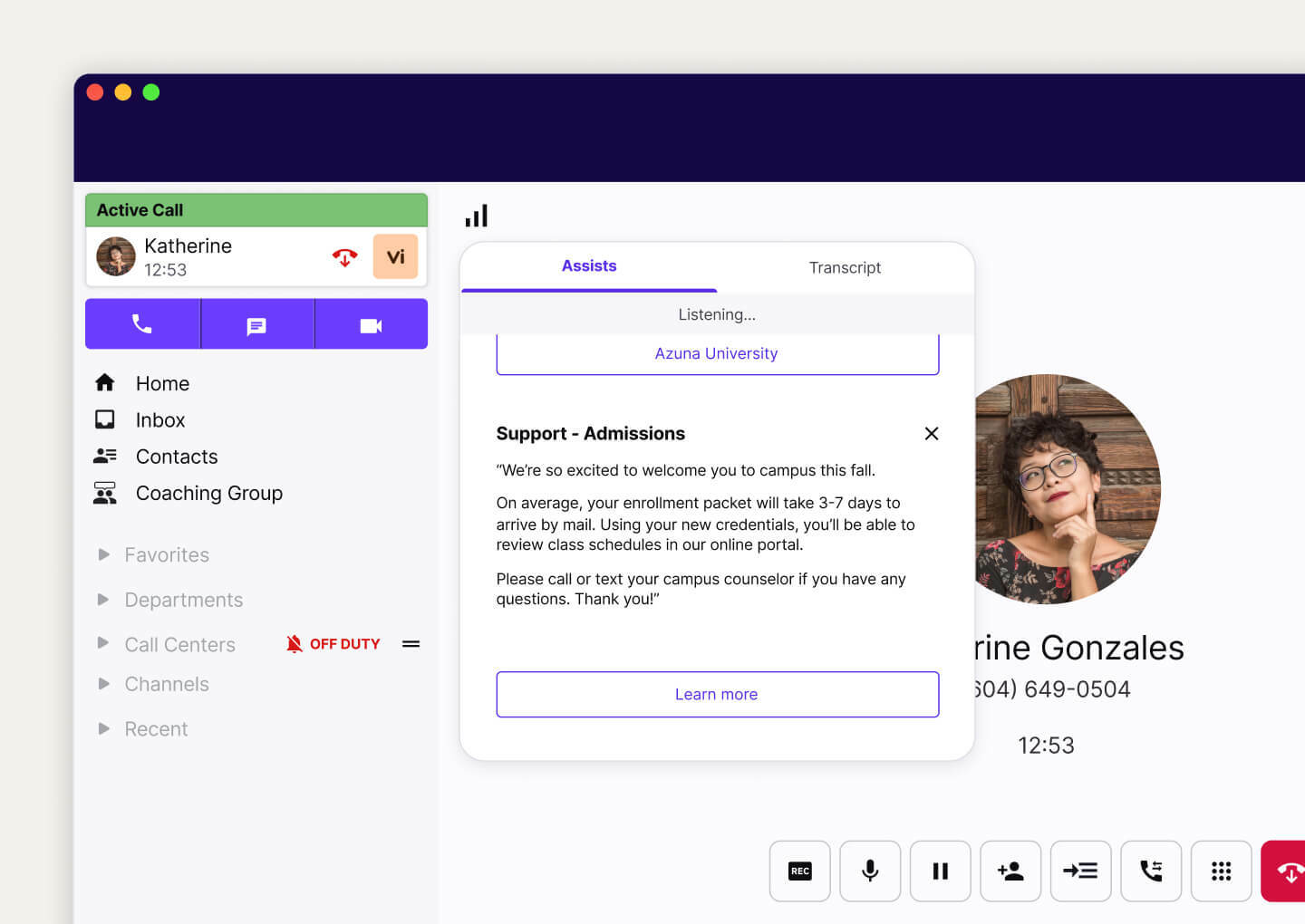 Real-time assists
Getting tricky questions about pricing? Got some new reps who aren't familiar with your competitors? Dialpad lets you create RTA (Real-Time Assist) cards with tailored notes about different topics. And the best part? You can set them to trigger automatically on reps' screens as soon as those keywords (like "price," "how much," or even your competitor names) are spoken on the call.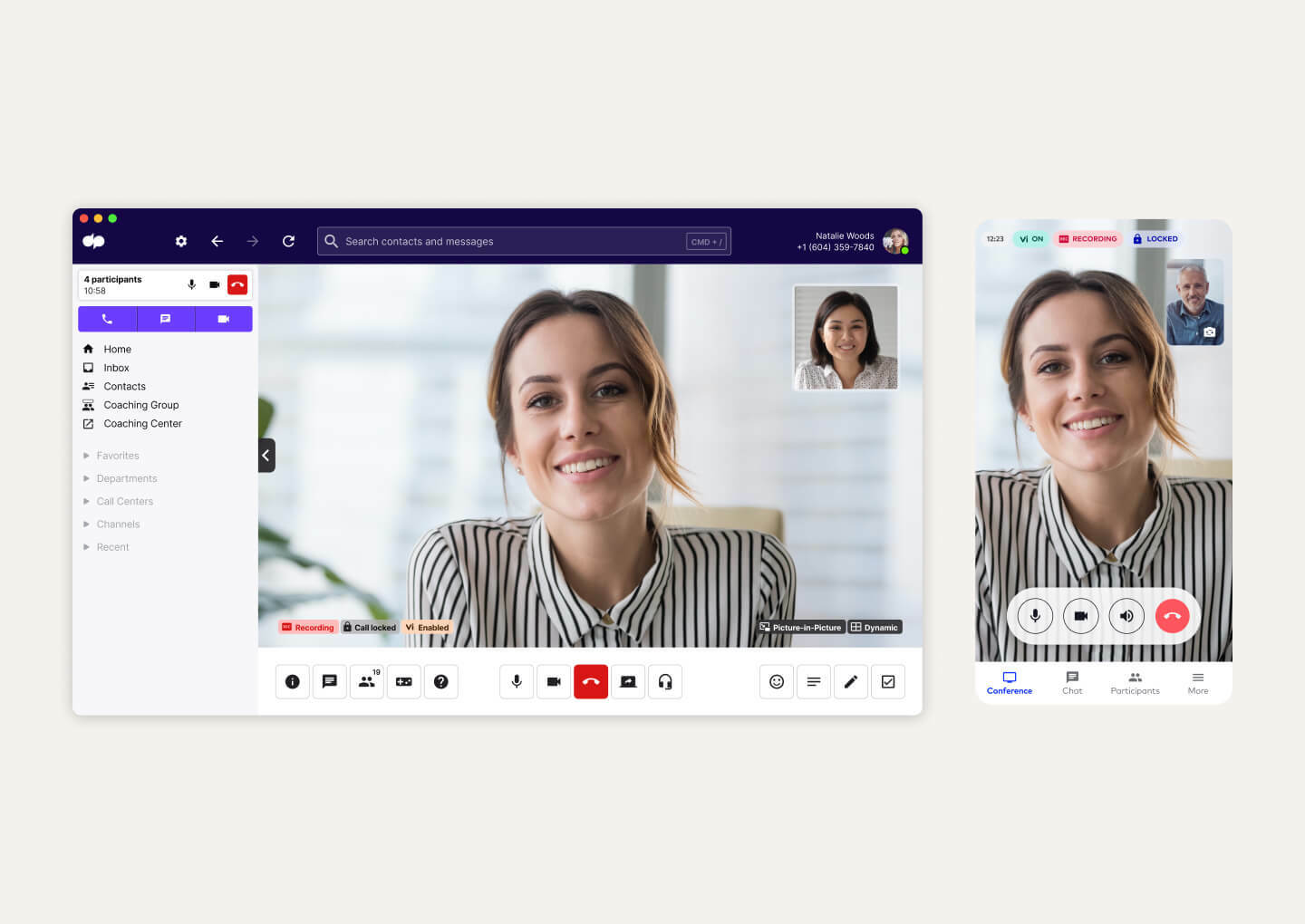 All in one unified platform
Dialpad isn't just a sales dialer or a phone system. It's a full-fledged communications platform that lets you make phone calls, send instant SMS/MMS messages, have video meetings, and more—all from one intuitive desktop and mobile app. Plus it works on browsers too, so your prospects and clients don't have to download anything to join your video conference!
Want to see voicemail drop in action?
Book a product tour to see how sales teams are using Dialpad to connect with more leads in less time, close more deals, and hit their numbers.
Why Is voicemail drop useful?
The goal for sales reps when their cold calling is to start a conversation with their potential buyers. But one time-suck is that it often takes multiple calls to finally reach a prospect who picks up the phone. Voicemail drop is designed to help sales reps move quickly past the people who aren't picking up, leave their message and info, and continue down the prospect list—while minimizing the time being wasted on leaving individual voicemails.
Basically, if any of these resonate with you, you might consider using voicemail drop for your team:
It makes your sales reps more efficient: This is likely the most valuable benefit of voicemail drops. With a click of a button, sales reps can continue to the next prospect with minimal interruption. This results in higher call volumes—and ultimately higher chances of getting someone to pick up.
It retains that valuable touch in the sales cycle: Some sales organizations tell their sales reps to just not leave voicemails at all. But if they do that, they could be missing out on an opportunity to create awareness or starting what could be a valuable conversation with a potential customer. Voicemail drop lets them efficiently provide a consistent message, every time. You never know—the pre-recorded message might just be the touch point that gets a prospect to answer a rep's email or call them back.
It gives you message performance insights: Because voicemail drops happen so quickly, the number of them can accumulate fast. This means sales managers have a large volume of messages that they can pull insights from. How many callbacks happened with this voicemail drop? Are prospects following up over email after listening to the voicemail? These insights can help managers understand what types of messages are resonating with prospects.
What to look for when you're shopping for software that offers voicemail drop
If you're shopping for a software provider that offers voicemail drop as a feature, here are a few things to consider:
1. Integration with your CRM: Just like with any other sales activity, voicemail drop should be logged accurately in your CRM. When looking at different voicemail drop providers, be sure to choose one that offers a seamless integration with your CRM, whether it's Salesforce or even a homegrown CRM. This will give your sales reps a more streamlined workflow and help your managers track sales activity more accurately.
2. Voice quality via your telephony or communications platform: A voicemail drop feature can only provide value for sales teams if it can consistently record and drop in those messages with high-quality voice. If you're using a voicemail drop but your phone provider has poor call quality, for instance, then it's highly unlikely that your voicemail drop feature is driving an effective calling process.
💡 Did you know?
Dialpad's UCaaS platform has a built-in VoIP phone system that gives you high-quality telephony around the world. Best of all, the voicemail drop feature is built right into this system, so you don't have to pay for (and manage) a separate tool.
3. An intuitive Interface: If a feature is too complicated to set up or use, then your sales reps won't use it. It's just not worth their time. This is why it's essential to find a communications platform or business phone system with the voicemail drop feature that fits into your calling process and is easy to use. Can your sales reps drop in the messages with a click? Can they use it on their computers and cell phones easily? How easy is it to record a voicemail drop?
Reach more prospects with voicemail drop
See why sales teams are using Dialpad Ai Sales Centre to reach more prospects, schedule more meetings, and close more deals. If you need a business phone system or communications platform, book a product tour to see how Dialpad can make life easier for your sales reps!