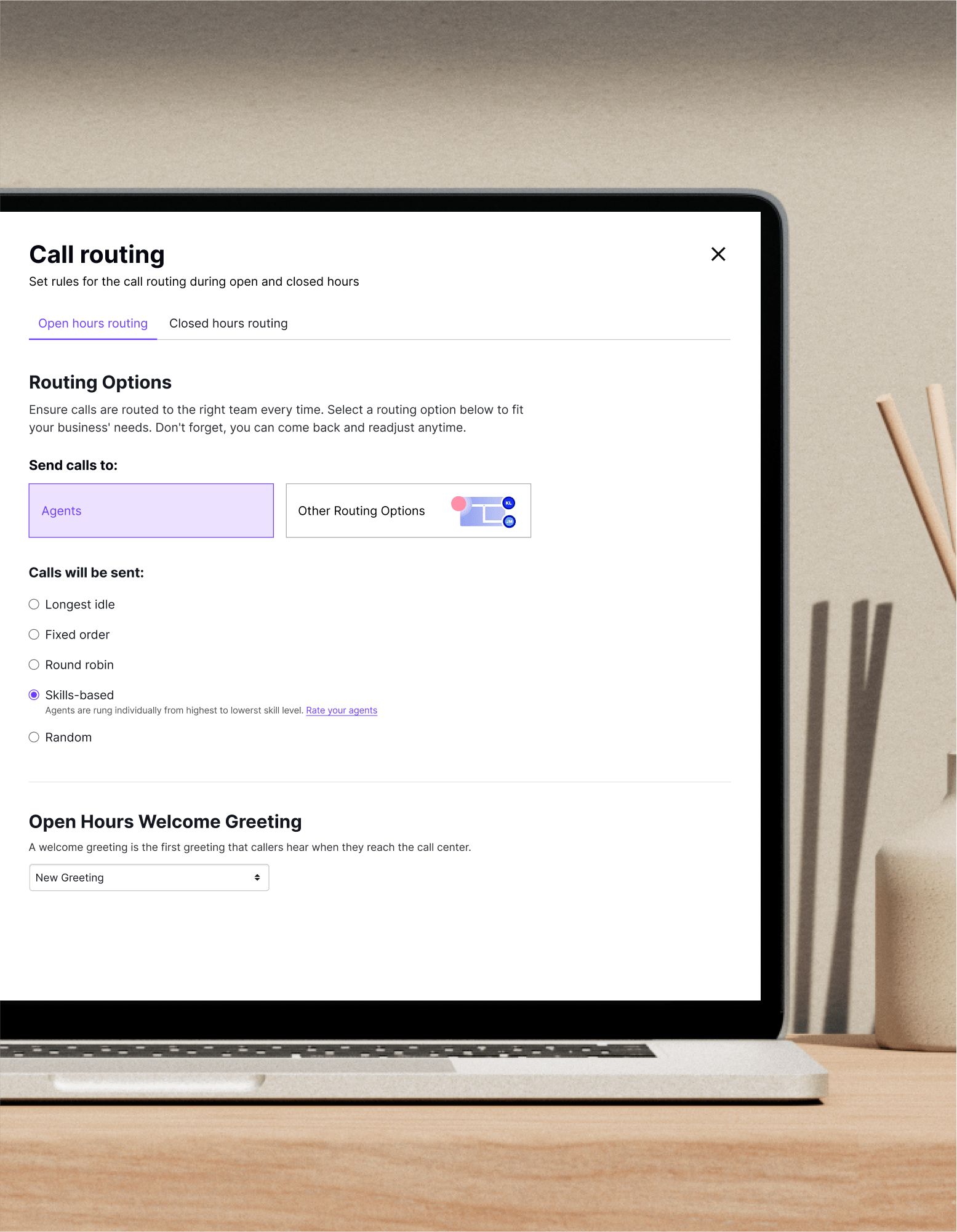 ACD: Automatic call distributor
Optimise your contact centre's operations and route calls more efficiently with an automatic call distributor or ACD. Dialpad Ai Contact Centre has not only an ACD, but also many other features designed to improve your agents' productivity. See how it could work for your team by booking a product tour!
What is an automatic call distributor?
From social media to live chat to phone calls, contact centre teams are having conversations on a range of different channels. And one of the easiest ways to make life easier for contact centre agents is in the phone call experience—specifically, to allow your callers to direct their own calls instead of relying on human agents to manually transfer them.
That's what an automatic call distributor, or ACD, does. It's basically software that answers calls and directs those calls to the right department or agent (or even a custom voicemail greeting if it's outside of business hours).

Get more than just an ACD with Dialpad's communications platform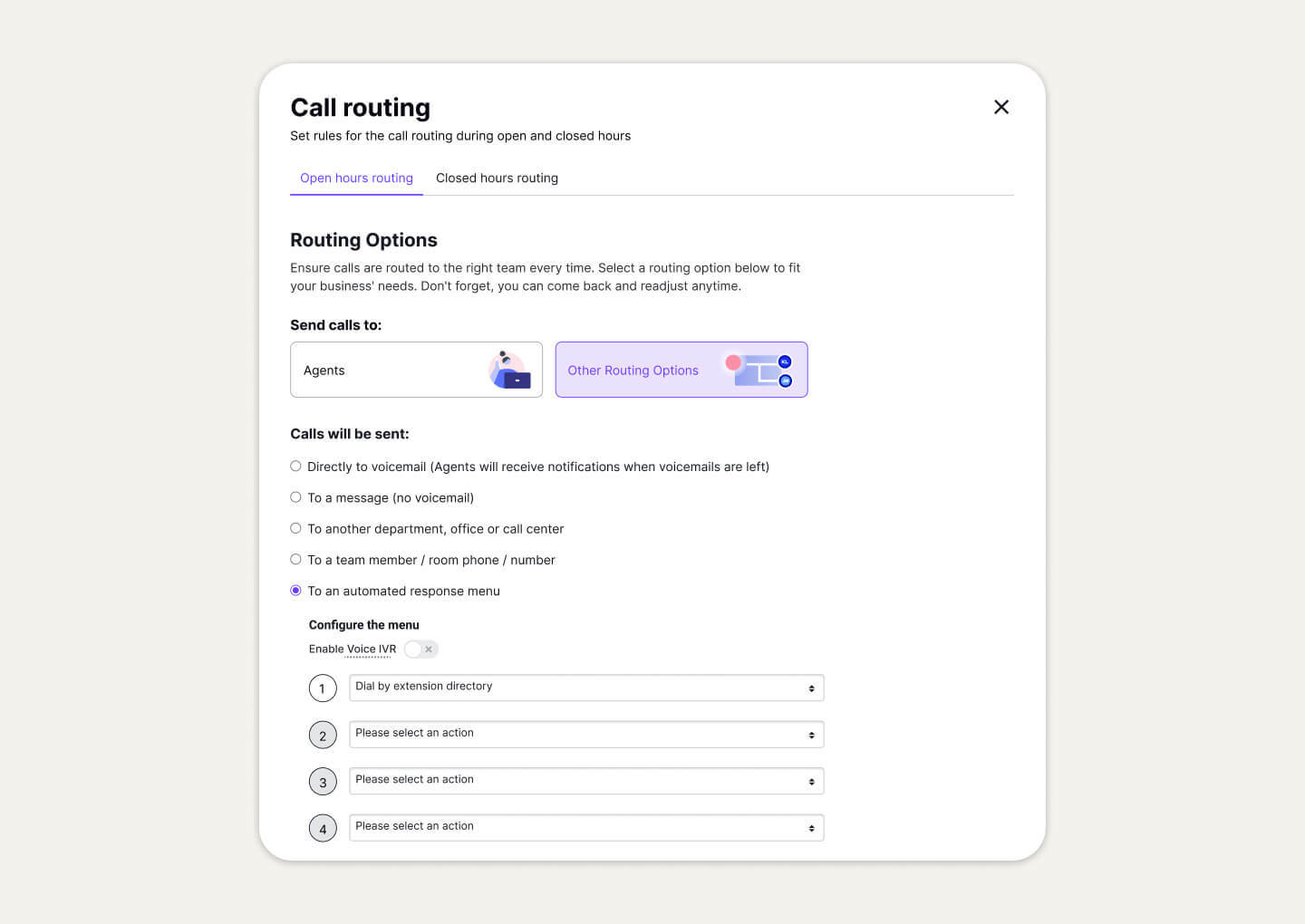 Handle inbound calls more efficiently
Reduce the workload on your agents with an ACD and give your callers the ability to route themselves to the right department or person. No more manually transferring, which lets agents focus on what matters: having actual conversations with customers and providing a better customer experience.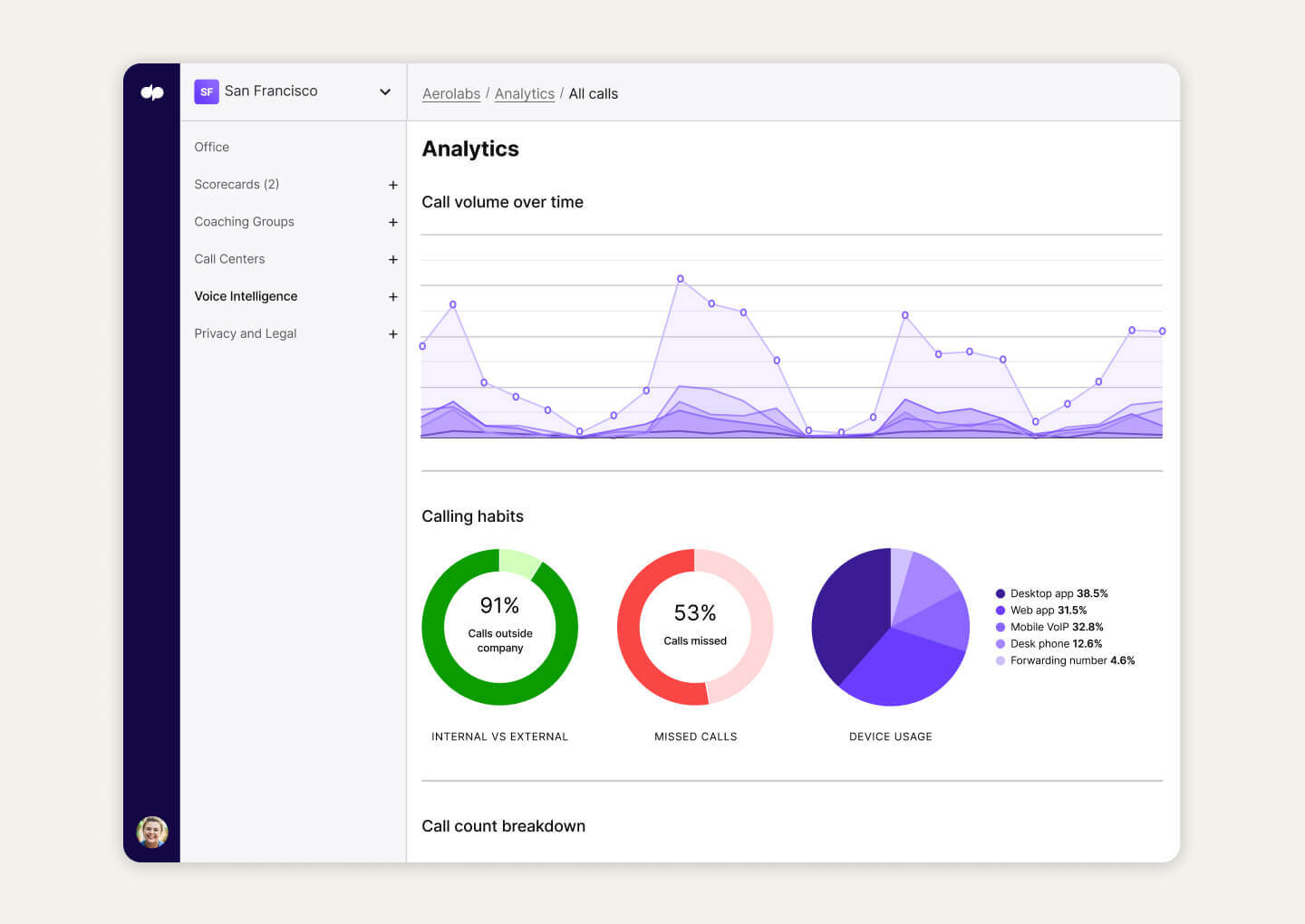 Real-time analytics
This is a must-have automatic call distribution feature. Dialpad comes with analytics and dashboards built right in, so you don't have to put in requests every time you want to see how your contact centre is performing. Need to gauge how effective your ACD is? See call volume patterns, your average speed to answer, duration, and more—all in your Dialpad account.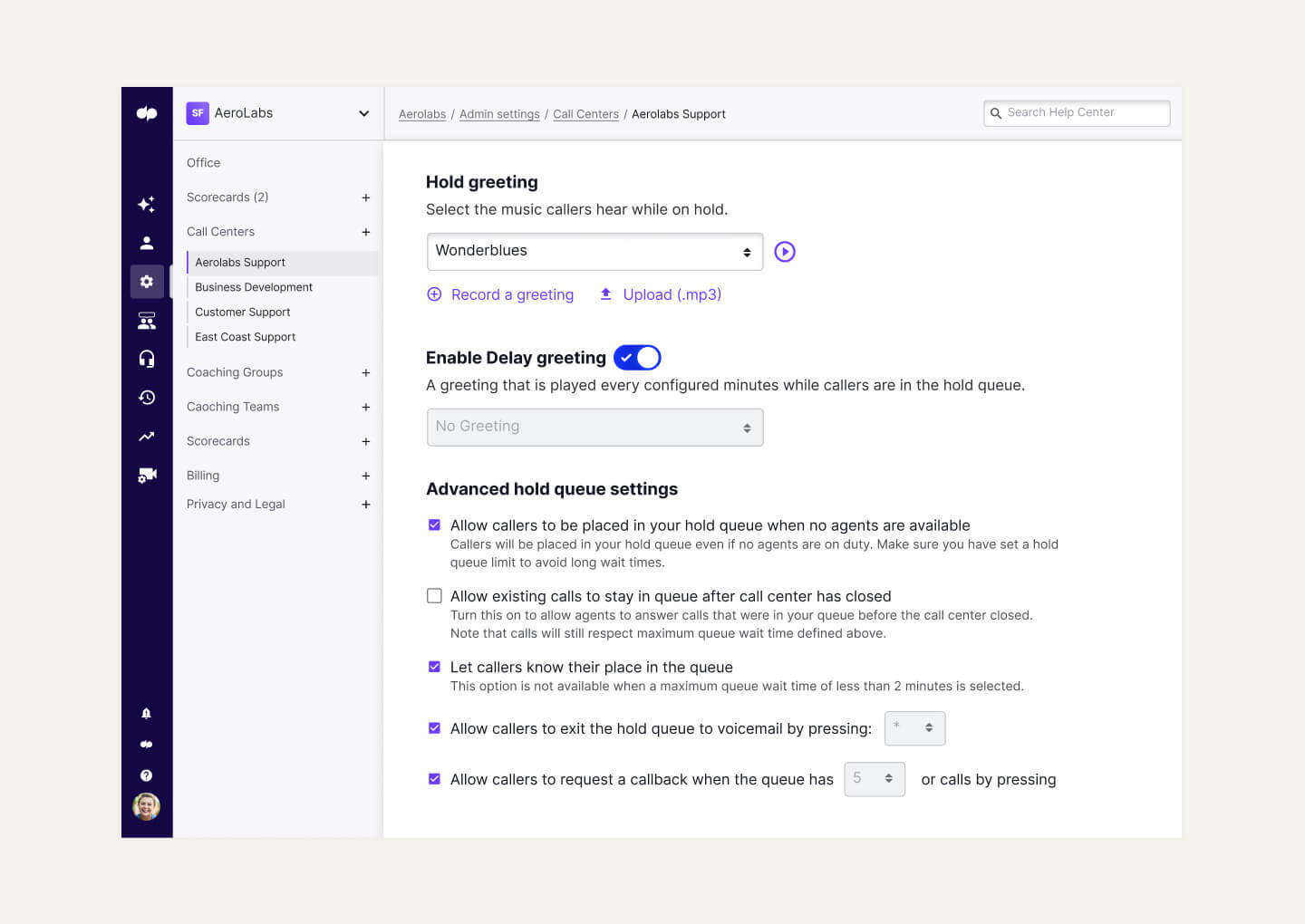 Say goodbye to long wait times
Your customers don't want to waste their time on hold—and Dialpad not only helps you manage an overflow of incoming phone calls, it also allows you to inform callers of their place in the queue and give them the option of requesting a callback.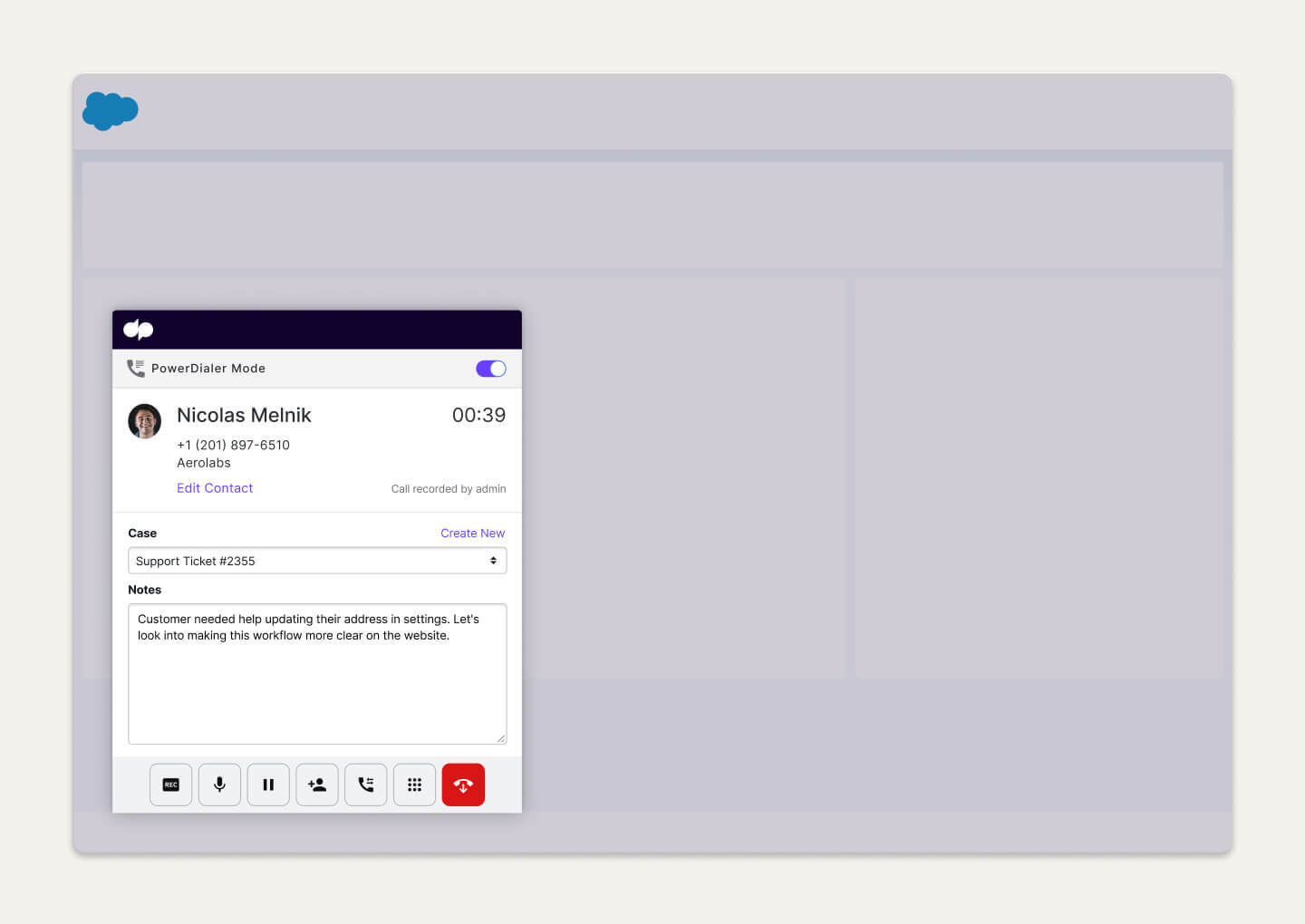 Integrations with your favourite tools
Dialpad has a wide range of integrations with CRMs and ticketing tools like Salesforce, Zendesk, HubSpot, and more.
Why pay for a separate automatic call distribution feature?
With Dialpad, you can get an ACD along with all the phone system essentials that a business needs in one neat package. Book a product demo or take a self-guided interactive tour of the app!
How does automatic call distribution work?
Automatic call distribution apps work by taking pre-set call distribution rules and applying them to incoming calls. Most ACD systems use a skills-based routing engine to intelligently route incoming callers to the agent with the right skills for the job.
Some advanced call distribution system features will go one step further, and sync caller information with a company computer system to help route individual clients based on factors such as priority status, customer sentiment, and real-time call centre performance data.

👉 Pro-tip:
You can set call routing rules in Dialpad with just a few clicks. Go to Admin Settings > Call Centres > Business Hours & Call Handling > Call Routing. Then hit Edit Call Routing to change your call routing options.
How can automatic call distribution help contact centres?
It improves the overall customer experience
Virtual automatic call distribution makes for a better customer experience. How? By getting faster, more efficient responses to customer queries. Even if there isn't a live agent available to take the call, an ACD makes sure your callers are always met with a professional greeting and then routed to the right person or department without having to wait.
That means fewer dropped calls, and higher overall customer satisfaction. Without an IVR or ACD system, your customers might wait on hold or hear a busy tone—before they've even reached your agents, and before you've technically even been able to give them customer support. It's such a simple thing to set up. Why wouldn't a business start every call off on the right foot with an ACD?
It improves first contact resolution / first call resolution (FCR)
Having inbound automatic call distribution in place helps you increase first call resolution rates too, since you're directing callers to the right agent the first time they call (instead of transferring them back and forth from one department to another). Of course, no one's ever going to hit 100% first call resolution, but this way at least, your callers are more likely to reach someone with the skills and expertise to solve their issue right away.
The result? Again, increased customer satisfaction and loyalty, higher agent efficiency, and a boost to your overall revenue too. With Dialpad, you'll be able to monitor these key performance analytics in real time with the built-in analytics dashboard. From call volume patterns, to average speed to answer, to call duration, and more, it's all there at your fingertips:


It reduces your CPC (cost per call)
Because automatic call distribution increases efficiency and first-time resolutions, one important byproduct of that is that it lowers your cost per call. When calls are routed to the right agents first time around, it saves a lot of time that, without an ACD, would've been spent manually transferring customers between departments (and ramping up call times in the process).
It makes your agents' lives easier
Last, but not least, an ACD is important for your own employees—your contact centre agents and supervisors! This is primarily because automatic call distribution reduces the amount of time that gets wasted when calls get sent to the wrong agents. This means your agents don't have to do the manual, low-value work of listening to the caller's problem, understanding that it should've went to another department in the call centre, then transferring that call to the right team. Instead, they can focus on doing their actual job: helping customers whose questions are actually relevant to their department, whether it's billing or tenant repairs, and so on.
(On a related note, the right routing options can also reduce wasted downtime, for example, by making sure phone calls are always directed to idle agents, which really helps with your operational efficiency.)
Optimise your contact centre or call centre with ACD
Need a communications platform that has features like an ACD, customisable caller IDs, and call park? Book a product tour to see how easy it is to set up Dialpad Ai Contact Centre's automatic call distribution feature!