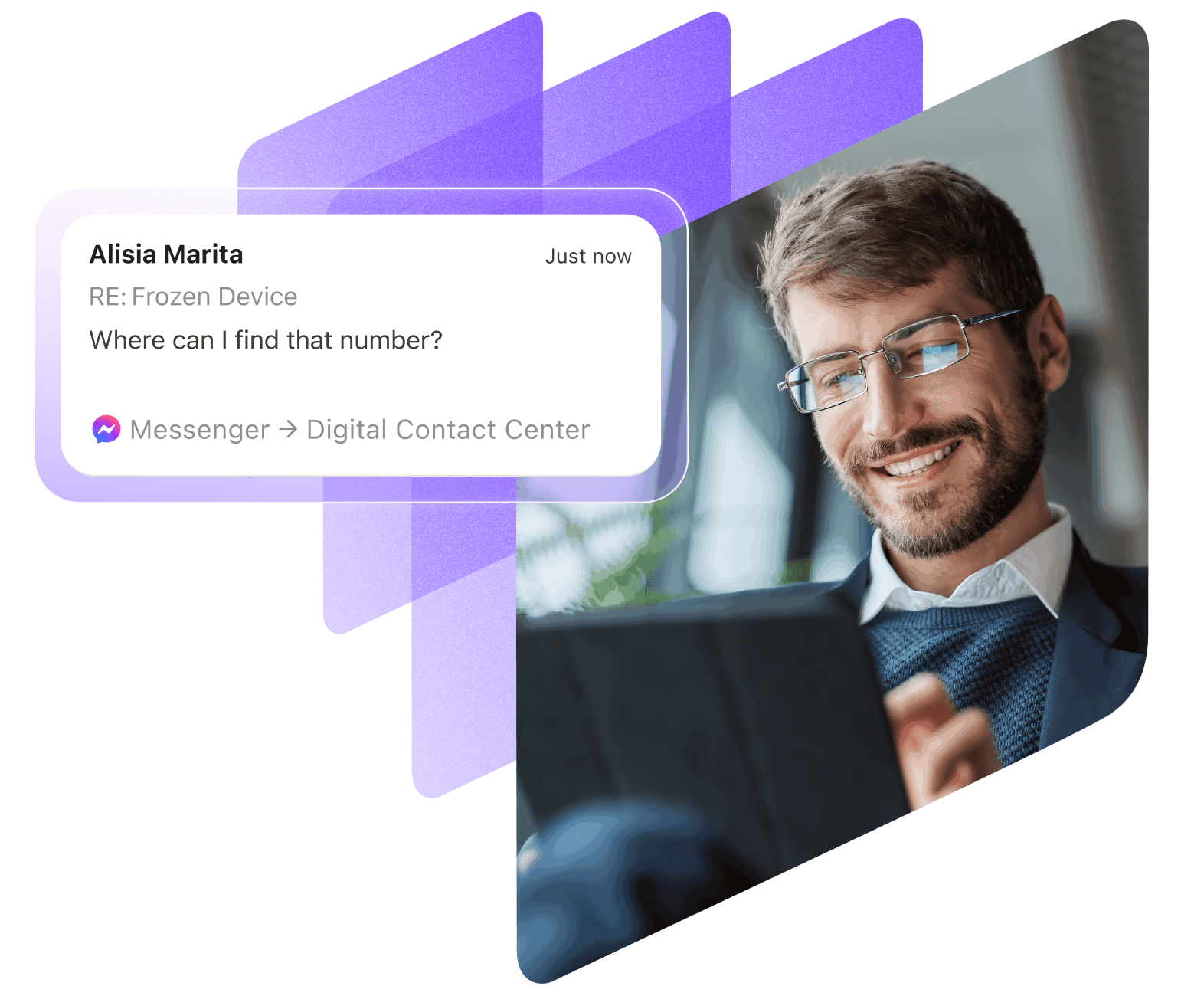 Ai CONTACT CENTER
Ai-powered
omnichannel is here
Build an Ai-powered contact center in minutes.
Loved by global brands big and small
Guide agents right
when they need it
Omnichannel support
Give your customers access to a robust Conversational AI that can handle complex self-service inquiries, or connect them to agents across digital and voice channels.
Actionable Ai
Dialpad Ai Contact Center provides a toolset that delivers actionable customer intelligence and real-time Ai suggestions, helping agents improve standards of service both in real-time and during post call reviews.
Intelligent coaching
Dialpad Ai helps you understand where problems occur and how to quickly address them, to ensure best practices and agent adherence to service guidelines.
One beautiful agent workspace

Built-in Ai across every customer channel
Build better customer relationships and improve agent workflows. Dialpad Ai transcribes calls, offers live coaching, analyzes sentiment, and predicts CSAT scores—so you offer better support at every step.
Meet your customers where they live
Empower your digital agents with an easy UI, automated workflows, and Ai-powered suggestions—so they can solve customer requests faster on any channel.
Faster answers, without lifting a finger
Use Dialpad Digital Self Service to automatically scrape all internal and external knowledge and immediately surface the best answers for customers.
Global brand big & small love Dialpad

Education first increases their CSAT to 97%

AER Technologies drops their call abandon rate by 13%

CareRev reduces missed calls by 90%
Level up your
customer support
with Dialpad Ai
So you can provide the best customer service, across every channel.