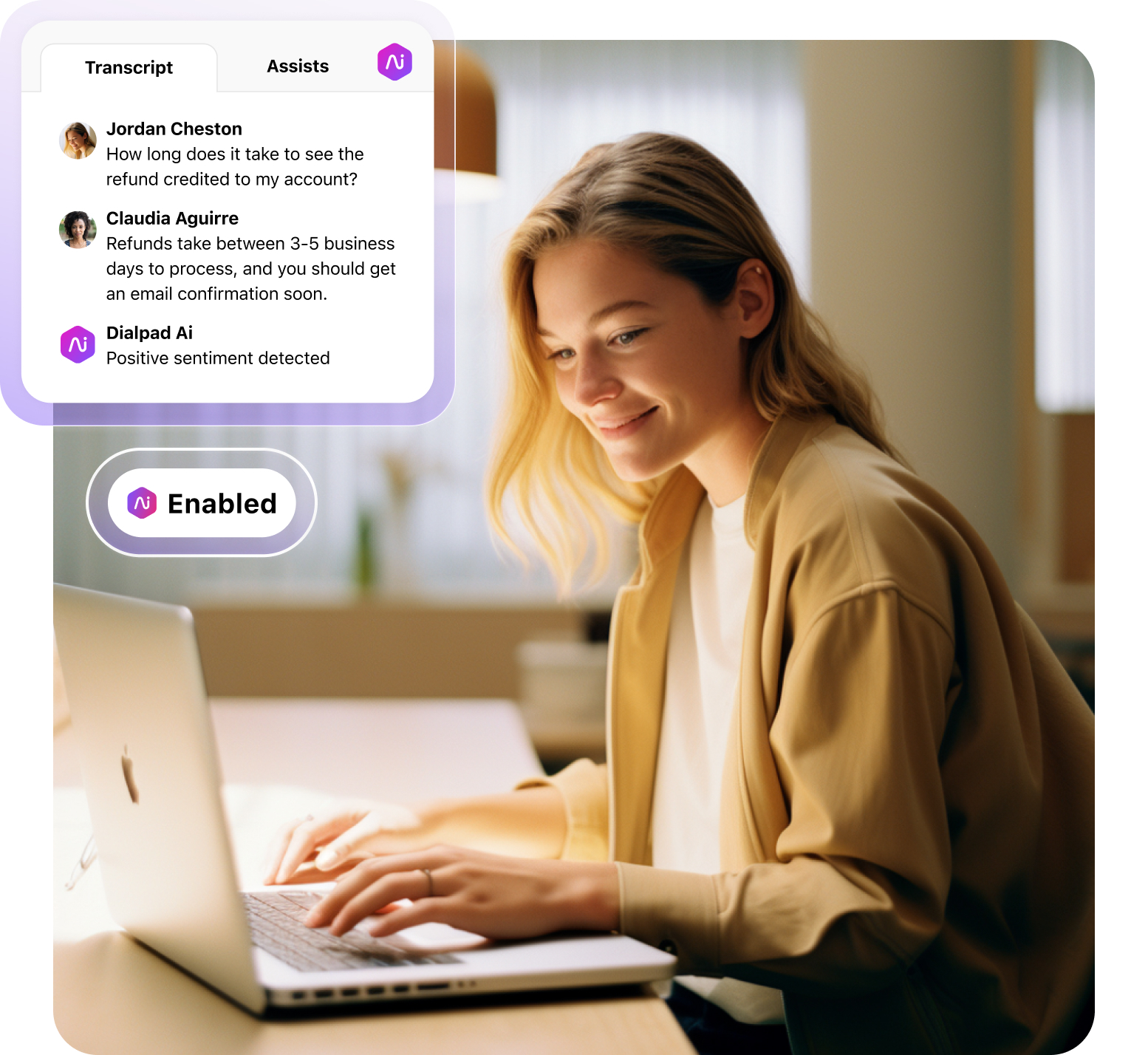 ONE UNIFIED AI PLATFORM
Ai that works
for you
Support customers, drive sales, and collaborate with your team—all in one, beautiful Ai-powered app.
Trusted by 30,000 customers in 140+ countries
See Dialpad's all-in-one workspace in action
Ai Contact Center
Create the best customer experiences with helpful tools like live coaching, sentiment analysis, and real-time Ai assists. Plus, our Ai CSAT feature gives you a complete picture of customer satisfaction over time.
Ai Sales Center
Close deals even faster with a live Ai assistant that coaches sellers, surfaces relevant scripts, tracks playbook adherence, and even scores sales conversations in real time.
Ai Voice
Dialpad Ai transcribes calls and meetings, takes notes, and generates action items so you can stay focused on collaborating with the team. Plus, get an instant call summary right after you wrap up—all powered by DialpadGPT.
All the Ai features
your teams need
Get the most out of your conversational data with built-in Ai across every call, meeting, and customer conversation.
Unlock predictive customer insights with Ai CSAT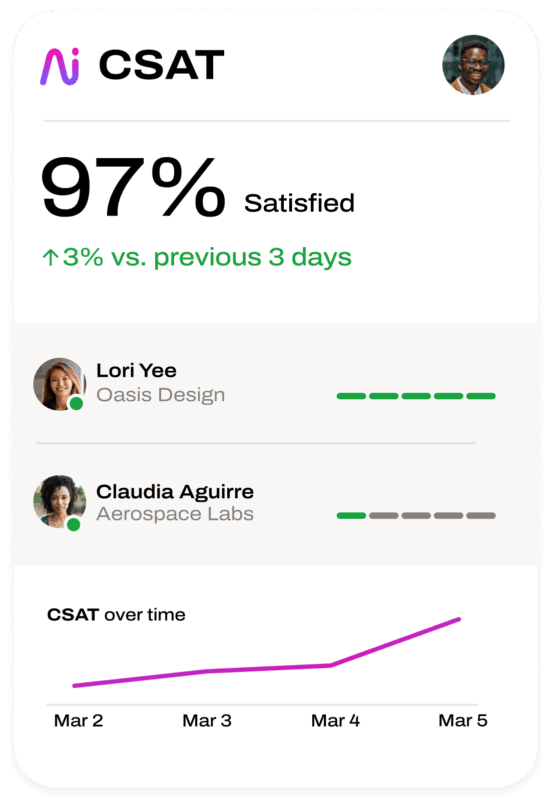 Guide agents & sellers right when they need it with Ai Assist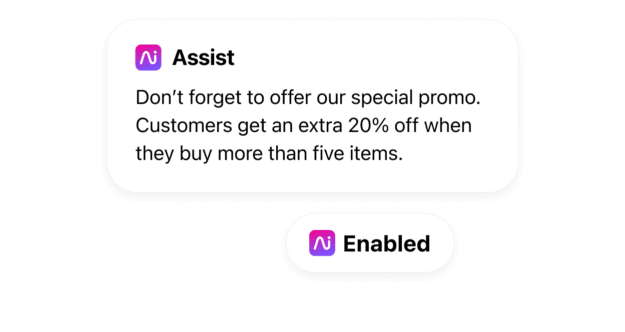 Get Ai-generated summaries & outcomes after every call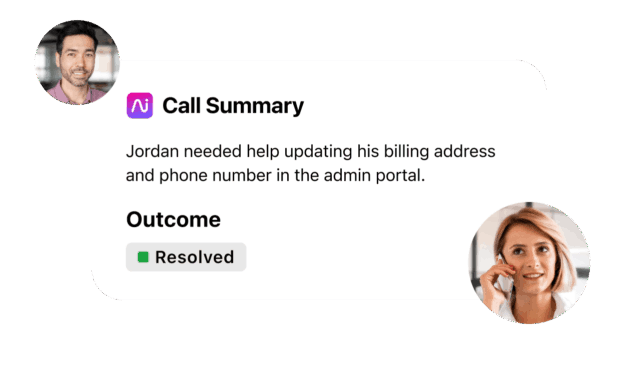 HELPFUL AI, HUGE RESULTS
The ROI of Dialpad Ai

Boost CSAT scores by 14% with our Ai Contact Center

Resolve up to 50% of customer requests with our Ai Chatbot

Boost agent performance by 35% with Ai QA Scorecards
Loved by businesses
big and small
Dialpad's Ai-powered workspace is designed for support agents, sellers, and everyone in between.
ALWAYS SECURE
Enterprise-grade
security, built right in
Your Dialpad data is secure and private at every step. Calls over the VoIP network and in-transit web requests are encrypted using TLS. Plus, Dialpad is compliant with industry-standard privacy and security frameworks including GDPR, HIPAA, and SOC2® Type II.
Talk to a Dialpad
sales expert today
And explore how easy it is to support customers and collaborate with the team—all in one, beautiful Ai-powered app.