Why go to the Cloud?
Benefits of Cloud PBX
Why will switching to a cloud PBX phone system benefit your company's needs?
For starters, Dialpad's cloud PBX phone system gives your team the freedom to make and receive calls from anywhere.
That's because our system enables devices like your laptop to become your business phone. No need to worry about missed calls with Dialpad – all your devices are rung simultaneously, ensuring that you're not missing a moment.
Dialpad Cloud PBX Solution
Dialpad's cloud PBX solution seamlessly connects your callers without the use of wires, hardware, or extension numbers for a fraction of the cost of a legacy PBX provider. Created by the team behind Google Voice, Dialpad is the business phone system PBX that is scalable, device-agnostic, and loved by users at more than 35,000+ companies.
G Suite PBX System
Looking for a Google Apps PBX? Dialpad integrates seamlessly with Google Apps to give us the best G Suite Phone System. Share documents right in the call, launch a call from a Google Calendar appointment, and get your Google contacts on your business phone, all updated in real time. With single sign-on and the enhanced security Google has to offer, pairing a cloud PBX phone system with a cloud based productivity suite like G Suite leads to unprecedented productivity levels.
Office 365 PBX System
If your business runs on Microsoft Apps, you need an Office 365 PBX phone system to power the conversations. The Dialpad cloud PBX solution integrates with Office 365 to ensure your employees have everything they need in one place: documents, contacts, meetings and more. Admins can manage all locations from anywhere in world, creating new users in seconds, and employees needn't miss a single call.
"If you're on an old PBX system, you lean on third parties for help. But with Dialpad, that need is eliminated."
– Dan Wagner, IT Manager at The Second City
Start Your Trial
Dialpad offers a better communications experience for calls, messages, and meetings. Get in touch with our team through the form below and we'll get back to you soon.
Thank You!
Our team will contact you shortly to get you setup with your trial.
In the meantime, check out our free conference calling service UberConference! We eliminate PINs, show you who's on a call, and offer screen sharing, document sharing, and more—all from your browser with zero downloads.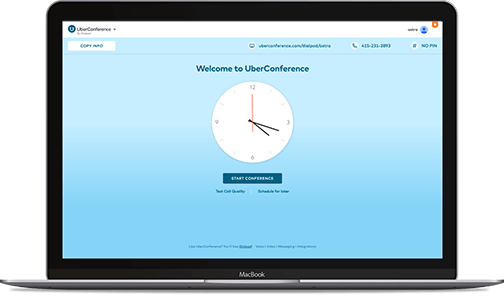 Learn More
Thanks for requesting a trial.
Unfortunately, we're not fully available for international offices without a US-based address at this time.
Should you have a US-based address, please feel free to start your trial here.
Also check out UberConference! Our Free Online Meeting Platform. No Pins. No Problems. No Downloads.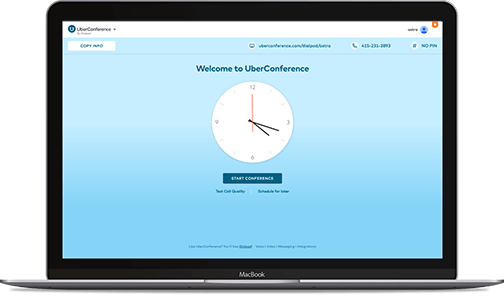 Learn More