Webinar
Voice Intelligence (Vi) for CCaaS

A Three-Part Webinar Mini-Series on Voice Intelligence (Vi) for CCaaS
You might not have 45 minutes to dedicate to a webinar. In this mini-series, each session is under 10 minutes and gets right to the point. Join us as we go through the what, how, and why of using Vi for the contact center.
Part one in the series is now available on-demand.


Part One: What is Vi?

In this session, Dialpad's Product Manager Brian Sinclair covers:
The value of voice intelligence
How Vi works
How Dialpad handles voice intelligence data
Part Two: How to Use Vi to Make Your Customers Happy

In this session, Dialpad's Group Product Manager Shanan Delp covers:
Using Vi to track organizational trends

Using Vi to train your agent

How Vi can track your progress with CSAT

Vi compliance in the contact center
Don't miss the last session in our series - sign up now! If you can't make the live webinar date, we'll send you the on-demand recording!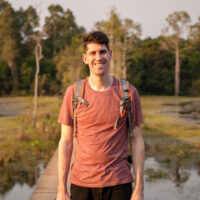 Brian Sinclair
Product Manager
Dialpad