Webinar
Voice Intelligence & AI: Making Every Word Count
We were thrilled to participate in the 2021 Enterprise Connect Virtual Conference and you can watch our session on-demand now!
Voice holds an incredible amount of power for business analytics and insights. Every spoken word transmits salient data points such as action, intent, sentiment, emotion, and context. Given the amount of information spoken language has, it can be challenging to extract useful insights. Voice intelligence simplifies this.
Automatic speech recognition (ASR), machine learning (ML), and artificial intelligence (AI) technologies have had breakthroughs that are leading to significant advancements in voice intelligence. Advances that render deeper insights into organizations and their customers, drive business initiatives, and fuel process transformations.
In this session, we highlighted some of the latest developments in voice technologies and the tangible real-time benefits of integrating voice intelligence in your business communications strategy.
Skip to the topic of your choice:
1:30 Where are we in the AI journey?
2:52 Will we be less reliant on AI tools after we all return to the office?
5:16 How can AI create an overall better meeting experience
8:46 How far have we come in speech recognition?
12:50 How accurate is AI?
19:55 How does AI help organizations with compliance?
23:30 How to address and remove the bias in AI
26:58 Privacy concerns around AI data collection
29:20 Will AI take away jobs?
42:34 How can organizations easily get started with AI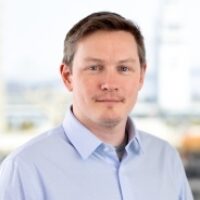 Jim Palmer
Vice President of Data Engineering
Dialpad
Zeus Kerravala
Principal Analyst
ZK Research