Back by popular demand, Josh Braun, CEO of SalesDNA shares the coaching he trains his clients to use with their sales team around how to overcome sales objections on the phone. Despite the "Cold Calling is Dead!" argument, SDRs at Outreach still book 70% of their meetings over the phone. Frontline sales reps today must learn to overcome the fear of cold calling in order to be successful.
In this on-demand webinar you'll learn:
How to coach your frontline sales reps on how to overcome objections on the phone
Best practices to book meetings over the phone
How to integrate sales calls into a multi-channel outbound approach
Loading...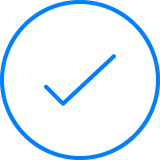 Thank you for contacting Dialpad!
We will reach out soon.