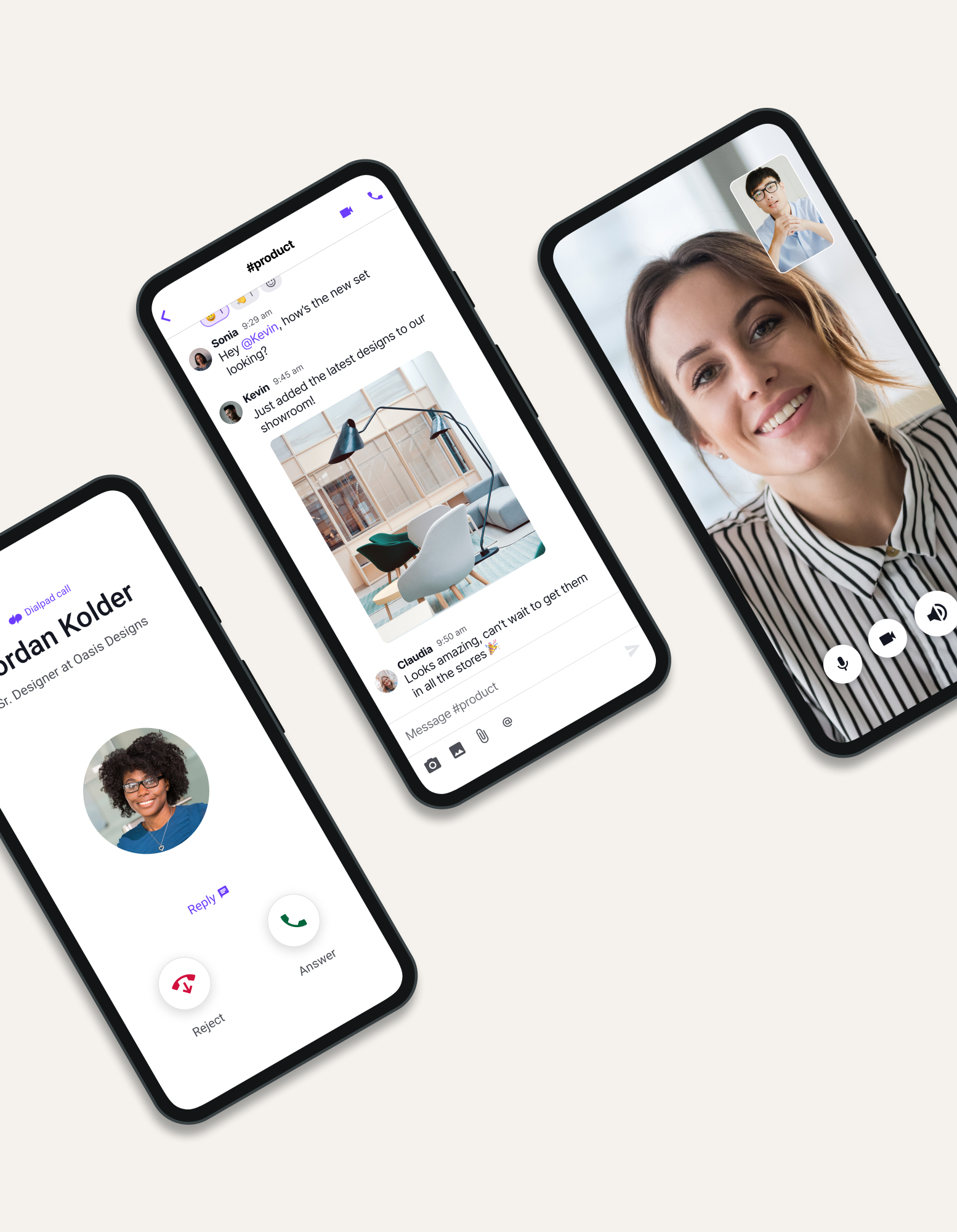 BUSINESS COMMUNICATIONS
Get your
free demo
Welcome to Dialpad. It's a beautiful place where you can talk, message, and meet on any device. See it in action:
Take a tour of our all-in-one workspace
See how easy it is to set up your team (hint: it takes minutes)
Explore use cases for your industry
First, tell us a bit about yourself.
You'll be in good company