COMMUNICATE IN REAL TIME WITH SLACK + UC
Streamline Your Team's Communications with Slack + UberConference
Slack is a great all-in-one communication tool for your team. Not only can you quickly exchange ideas from team to team, but customizable channels help organize discussions and projects.
Trouble is, it can be easy to get lost in the shuffle of all the ideas, question, and answers flying around.
In times like those, you need a voice to cut through the crowd. With the UberConference for Slack integration, your Slack team can hop on a call within seconds.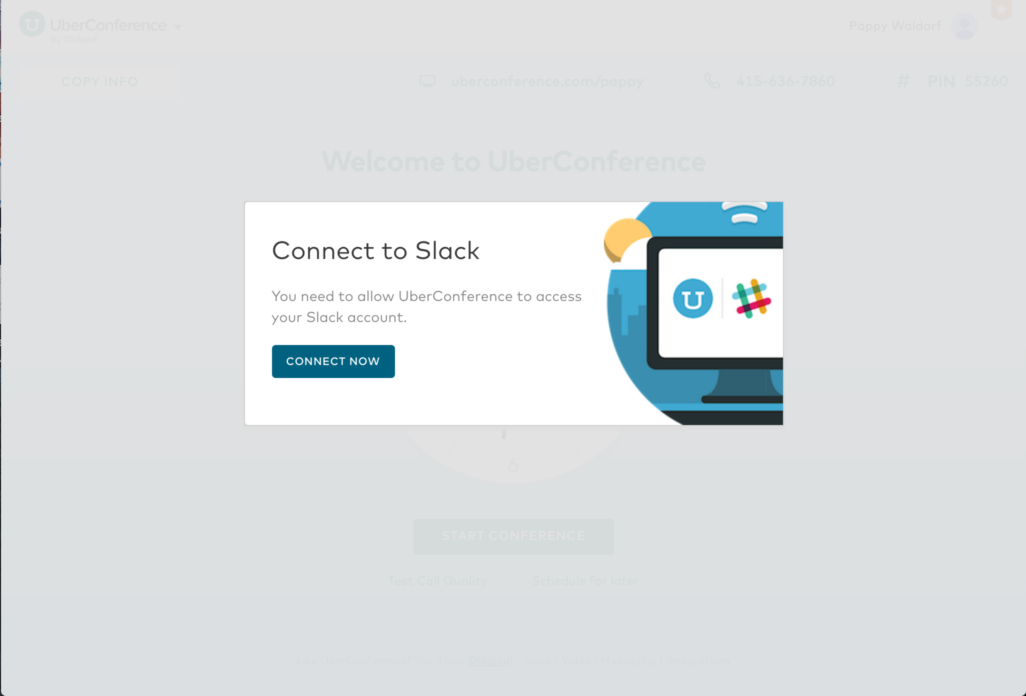 ONE COMMAND LAUNCHES A CALL IN SECONDS
Once you've installed and activated the integration, enter the command /uberconference in any of your Slack messages to instantly invite Participants to a call.
Your conference invite will include all the info your Participants need to join, either over the web or on the phone.
Bonus: UberConference Business members' invites will also include a link to the international access page for participants joining from outside the US.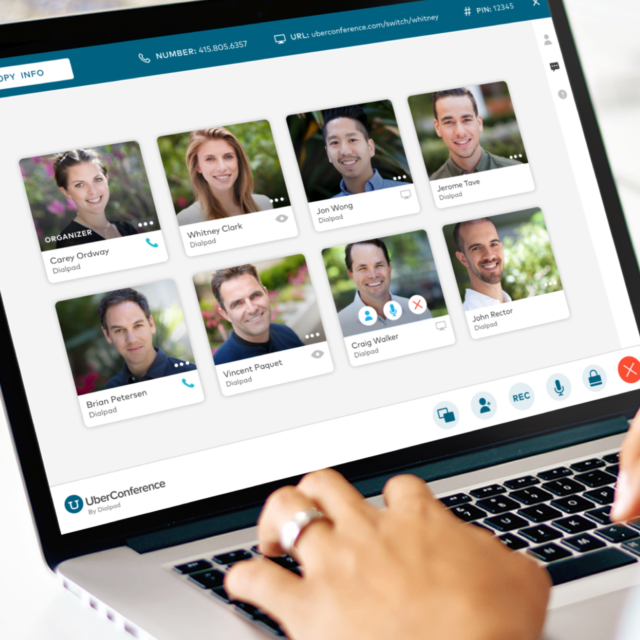 COLLABORATIVE TOOLS FOR YOUR WHOLE TEAM
Collaborative tools like UberConference and Slack make it easier than ever to manage business communications across your entire company.
But what about teams that use more than just Slack to communicate?
In those cases, UberConference teams can use one of the following platforms to collaborate:
Google Handouts
Google Docs
Hipchat
Hubspot
Evernote
Dropbox
Box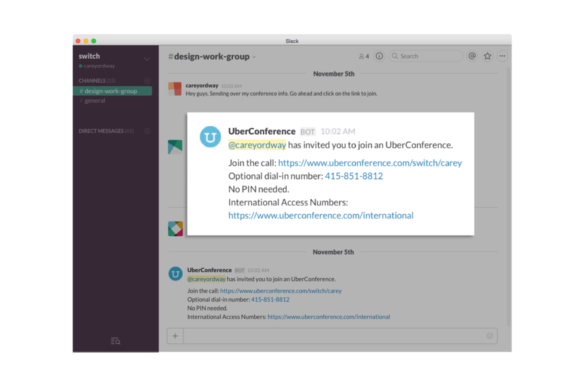 WORK TOGETHER FROM ANYWHERE
UberConference gives your team the freedom to get work done where productivity strikes — whether that's at the office or on the way to the airport.
Thanks to the power of the cloud, teams can invite and join calls from anywhere in the world.
UberConference is the meeting platform that works with your schedule, not against it. Simplify your business communications strategy with UberConference and Slack.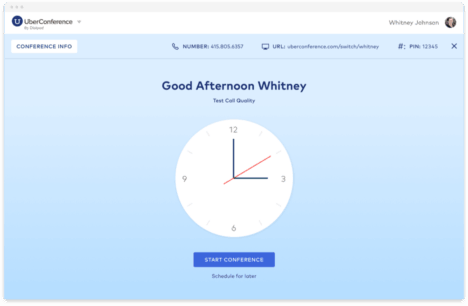 SIGN UP FOR
UBERCONFERENCE
FREE TODAY!
No Pins. No Downloads. No Problems.