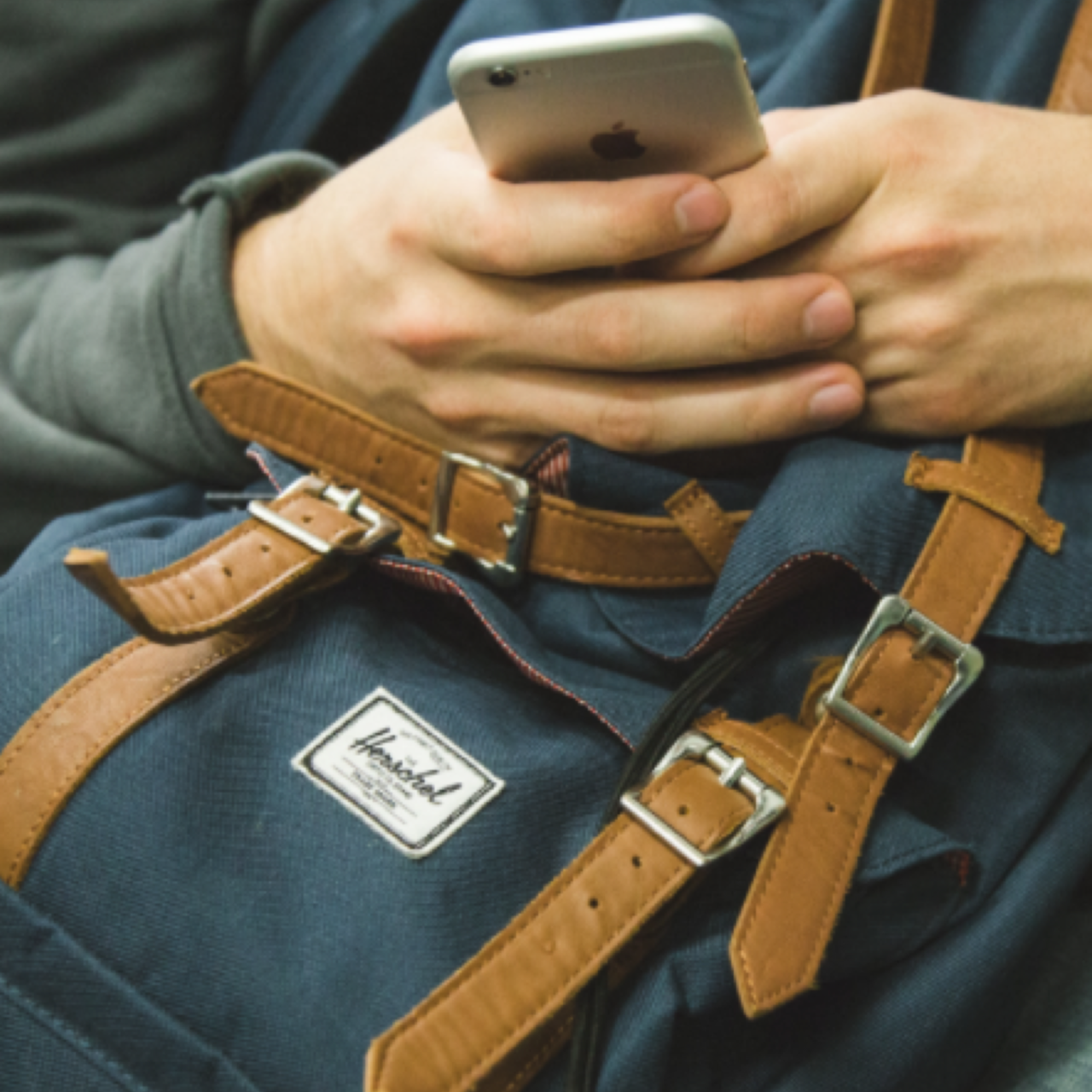 CONFERENCES ON THE GO
This is the era of the Anywhere Worker . Where cords, desk phones, and overcrowded conference rooms just aren't going to work. Today's workers need tools to move with them and business communications that follow them, from downtown to down the coast.
With the UberConference mobile apps, both Organizers and Participants can seamlessly join their conferences from anywhere in the world.
Plus with apps for both iOS and Android , your entire team is covered across their devices.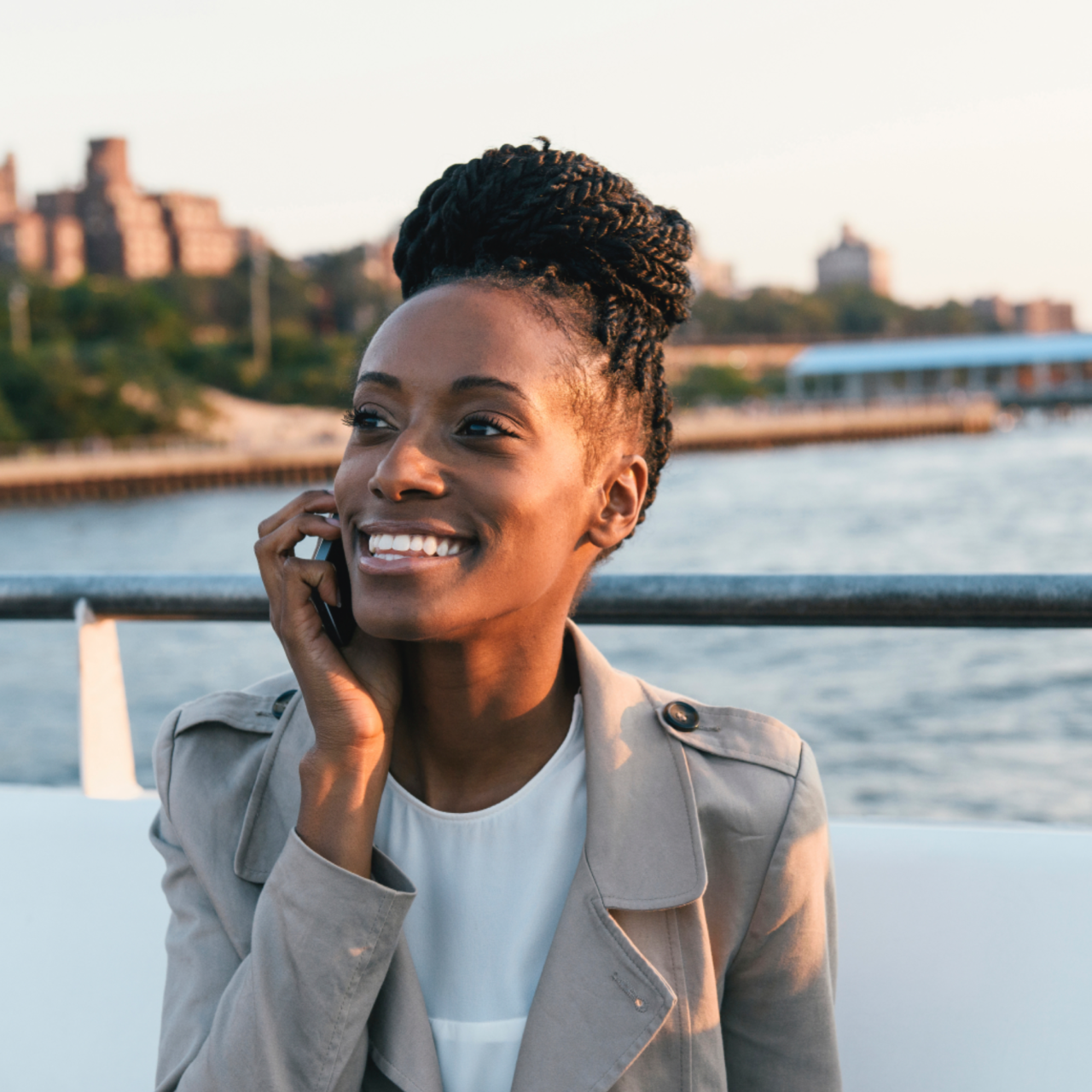 FREEDOM FROM THE CONFERENCE ROOM
Ditch the stuffy conference room and opt for a solution that doesn't limit where and when you can be most productive.
Both iOS and Android apps display your conference information right in front of you, with quick access to your conference dashboard, account details, and contacts.
Why get stuck back at the office? Whether joining another host's call or starting your own, everything you need for your next call rests inside your phone.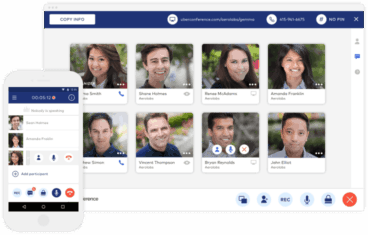 MOBILE CONFERENCING FEATURES AND BENEFITS
Chances are you're probably using your cell for more than just making phone calls. It's our GPS, our concierge, our news outlet.
That's why we built our mobile apps to handle more than just starting and joining calls.
When you download the UberConference mobile app for either iOS or Android, you'll have access to remotely:
View Participant social info like Twitter and LinkedIn
Manage conference controls like Lock and Record
Follow along with broadcasted screen shares
Schedule and adjust upcoming conferences
Screen share to participants
COMMON MOBILE CONFERENCING QUESTIONS
WHAT VERSIONS OF IOS AND ANDROID WORK WITH THE MOBILE APPS?
UberConference for iOS supports iOS7 and above while UberConference for Android supports version 4.1 and above.
DO THE MOBILE APPS USE VOIP OR WEBRTC?
Neither. Our mobile apps use your carrier's service to connect you to your calls.
DO THE MOBILE APPS USE VOIP OR WEBRTC?
For the most part, the mobile app vs the web platform offer the same features. One difference is screen sharing . Both Organizers and Participants can view a screen share straight from their mobile devices, but only Organizers and/or Participants broadcasting must use a Chrome browser from their computer.
DO I HAVE ACCESS TO THE SMAE CALL CONTROLS ON MOBILE?
Yes with the only limitation being presenting a screen share. Otherwise mobile Organizers and Participants will see the same call controls displayed on either platform.
DO I NEED TO DOWNLOAD THE MOBILE APP TO JOIN BY PHONE?
Nope! You can simply dial into a conference straight from your native dialer. For frequent Organizers and Participants, the benefit of downloading and using the mobile app is gaining access to your conference info from anywhere in the world - no laptop required!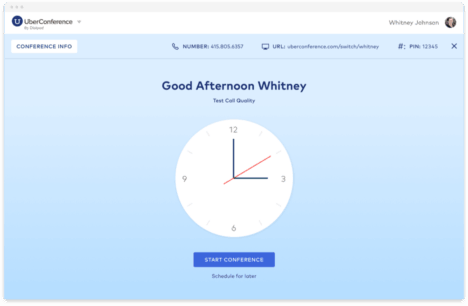 SIGN UP FOR
UBERCONFERENCE
FREE TODAY!
No Pins. No Downloads. No Problems.