CUSTOM HOLD MUSIC
Upload Your Own Hold Music for a Unique Conference Call Experience
You can be honest. You hate hold music. It's okay—we can take it.
In our work-from-anywhere culture, being forced to hold, to wait, to stop is like the kiss of death to our productivity.
On top of that, most hold music out there is some pseudo elevator/smooth jazz combo. And if you're on hold for more than 5 minutes, well...that saxophone solo can get real old, real fast.
At UberConference , we're reinventing how you conference—from screen sharing to visual conferencing to even the dreaded hold music.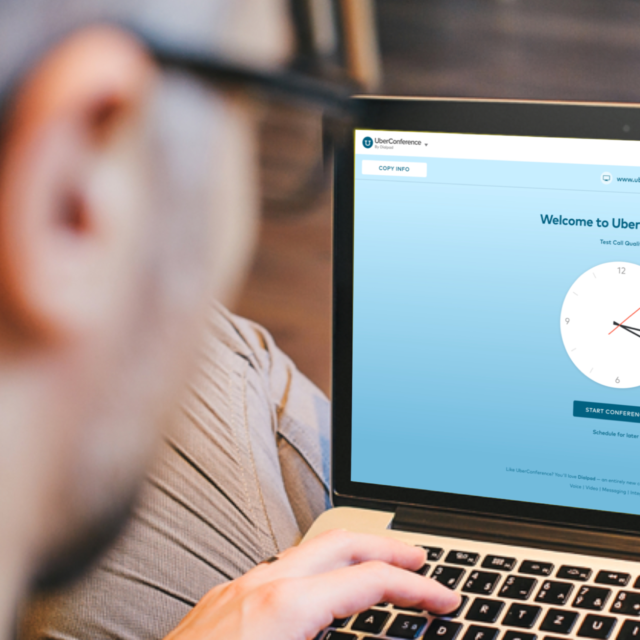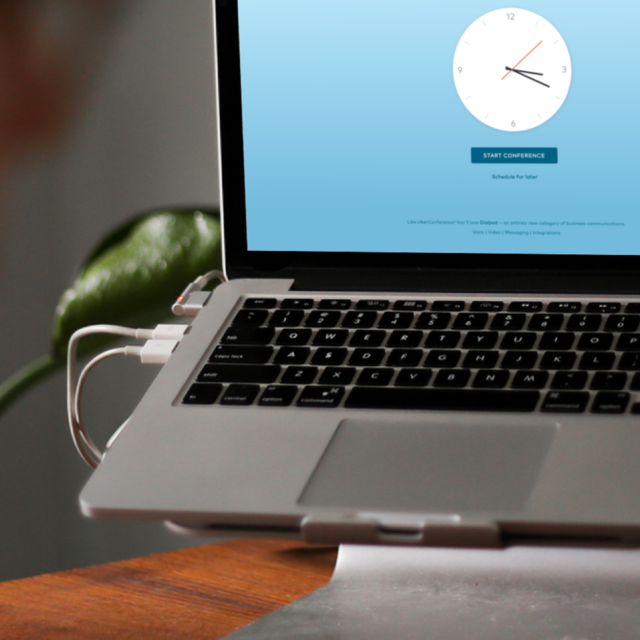 HOLD MUSIC YOU WANT TO HEAR (NO, REALLY)
For starters, every UberConference account has the option to select pre-recorded music that we've hand selected (and we have pretty high standards).
Choose between something soft, something poppy, or Rick Astley. That's right. We've got Rick Astley.
We even created our own hold music, just to prove how serious we were about raising the standards. And as an added bonus, we had our friends over at PostModern Jukebox put their own spin on it.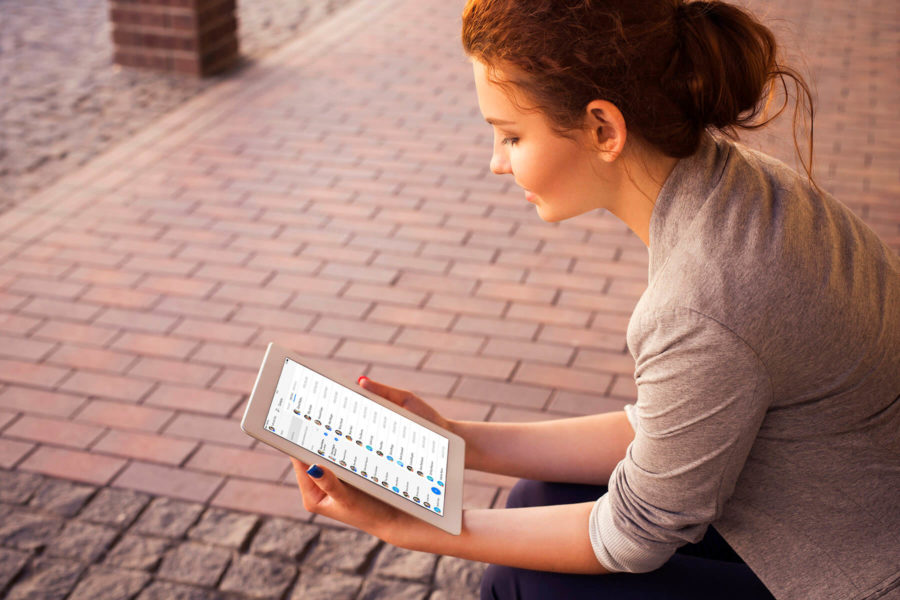 CUSTOMIZABLE HOLD MUSIC
While both Free and Business accounts have the option to select any pre-recorded songs, UberConference Business accounts have the added benefit of uploading their own customizable .MP3s.
Just navigate over to your Settings page to upload your music of choice.
And who knows, maybe your callers will actually like being on hold on for once (or at least, hate it less).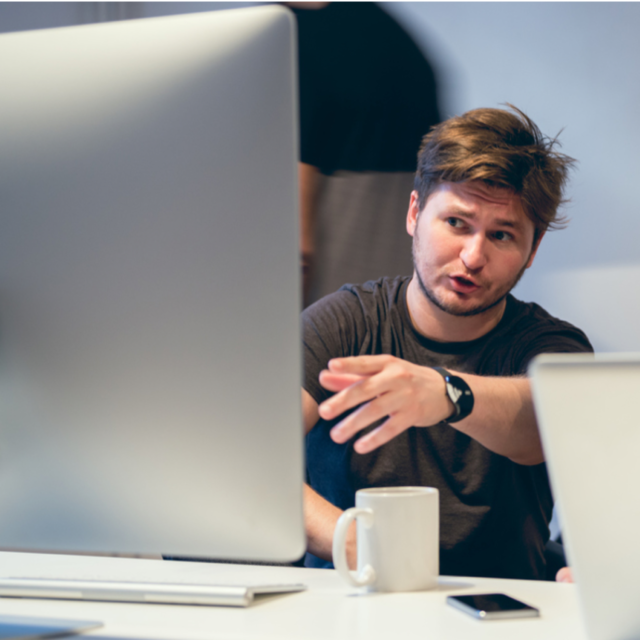 PERSONALIZE YOUR CONFERENCE
Who decided conference calls couldn't be fun? With customizable hold music you can set the tone of your meetings before they even start.
Looking to add a little more personality to your conferences?
With an UberConference Business account, users can upload a custom greeting for their joining Participants in addition to adding their Company logo to both their conference dashboard and active call screen.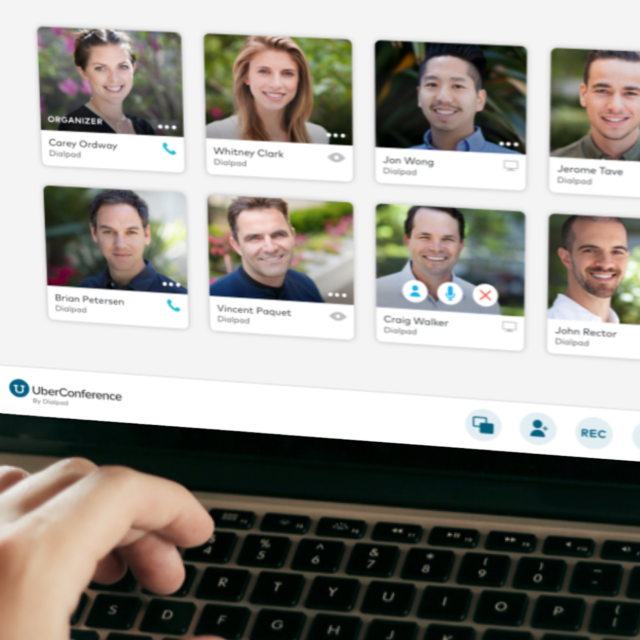 ADD SOME STYLE TO YOUR CONFERENCES
Make UberConference yours. With an UberConference account you don't just gain access to customizable features like Hold Music and Meeting Entry Greetings, but also:
Chat Transcripts
Joining/Starting Conference Rules
Whether it's ditching the PIN, integrating with social profiles , or enabling automatic recording, UberConference is putting an end to bad meetings.
Welcome to the future of business communications.
HOLD MUSIC FAQS
ARE THERE FILE TYPE/SIZE RESTRICTIONS?
Just make sure your file is an .MP3 and is less than 10MB.
I LOVE YOUR HOLD MUSIC! CAN I DOWNLOAD IT?
We love hearing people enjoy our take on traditional hold music. While the song isn't available to download, you can always listen to it directly from the songwriter (and former founder of UberConference) Alex Cornell's international access numbers
CAN WE OPT TO HAVE NO HOLD MUSIC PLAY?
Sometimes silence is golden. That's why we added it as one of your default options. Just navigate over to Settings > Hold Music and select Silence from the drop-down menu. Don't forget to check off the option to not play hold music for the Organizer, too.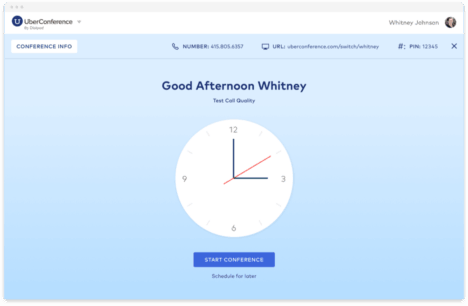 SIGN UP FOR
UBERCONFERENCE
FREE TODAY!
No Pins. No Downloads. No Problems.