Dialpad + Zendesk
Build stronger customer relationships from the first phone call to the last ticket with voice, video, messages, and meetings from anywhere.
STRONGER CUSTOMER SERVICE, ANYWHERE
Introducing Zendesk + Dialpad, the native integration that creates happier agents and lasting customer relationships.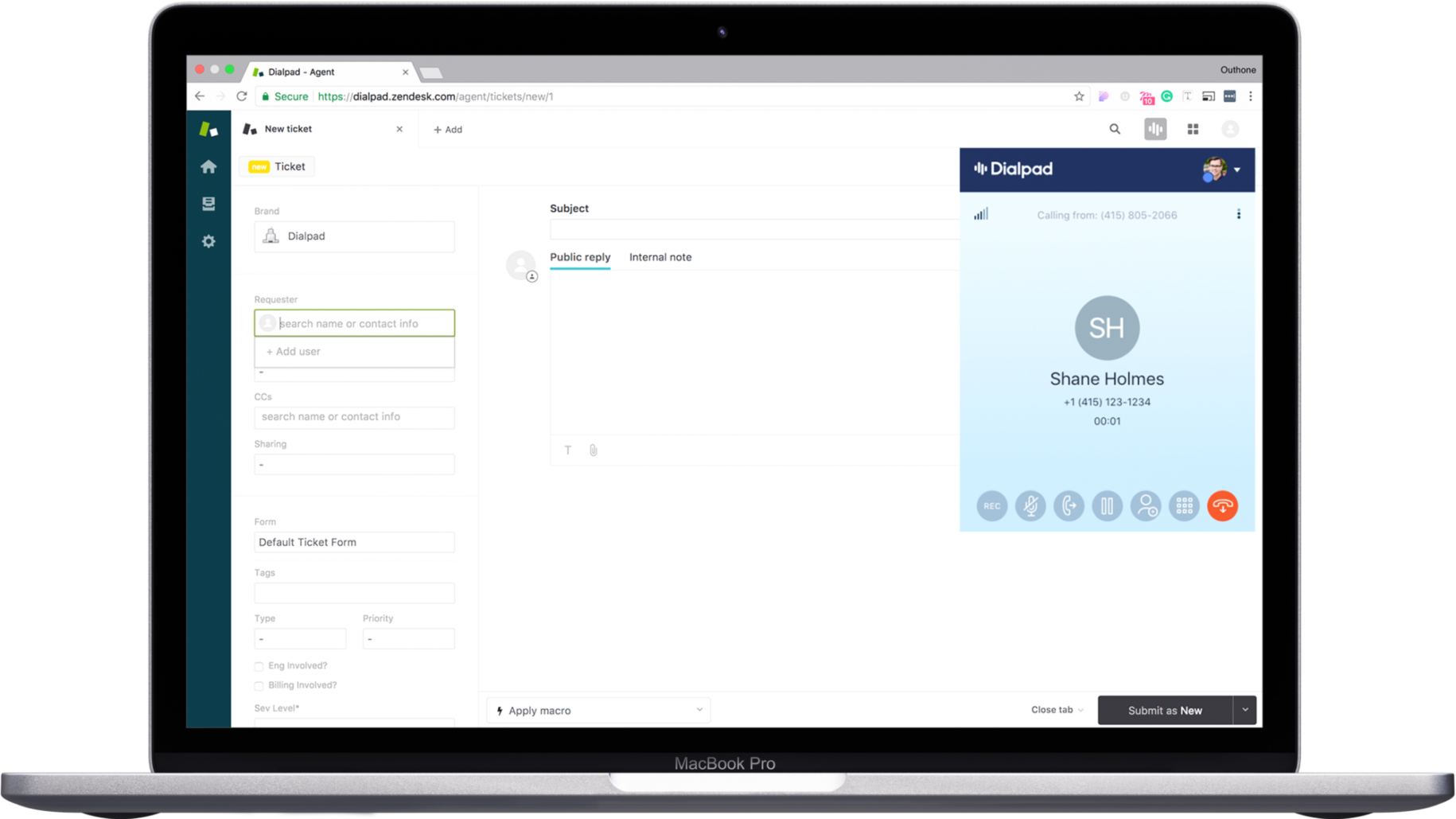 Happy Agents,
Happy Customers
With Dialpad for Zendesk, teams can make or receive calls directly in Zendesk, including click-to-call. As team members receive new calls, new tickets are automatically generated, so agents can focus their time on the most important asset—your customers.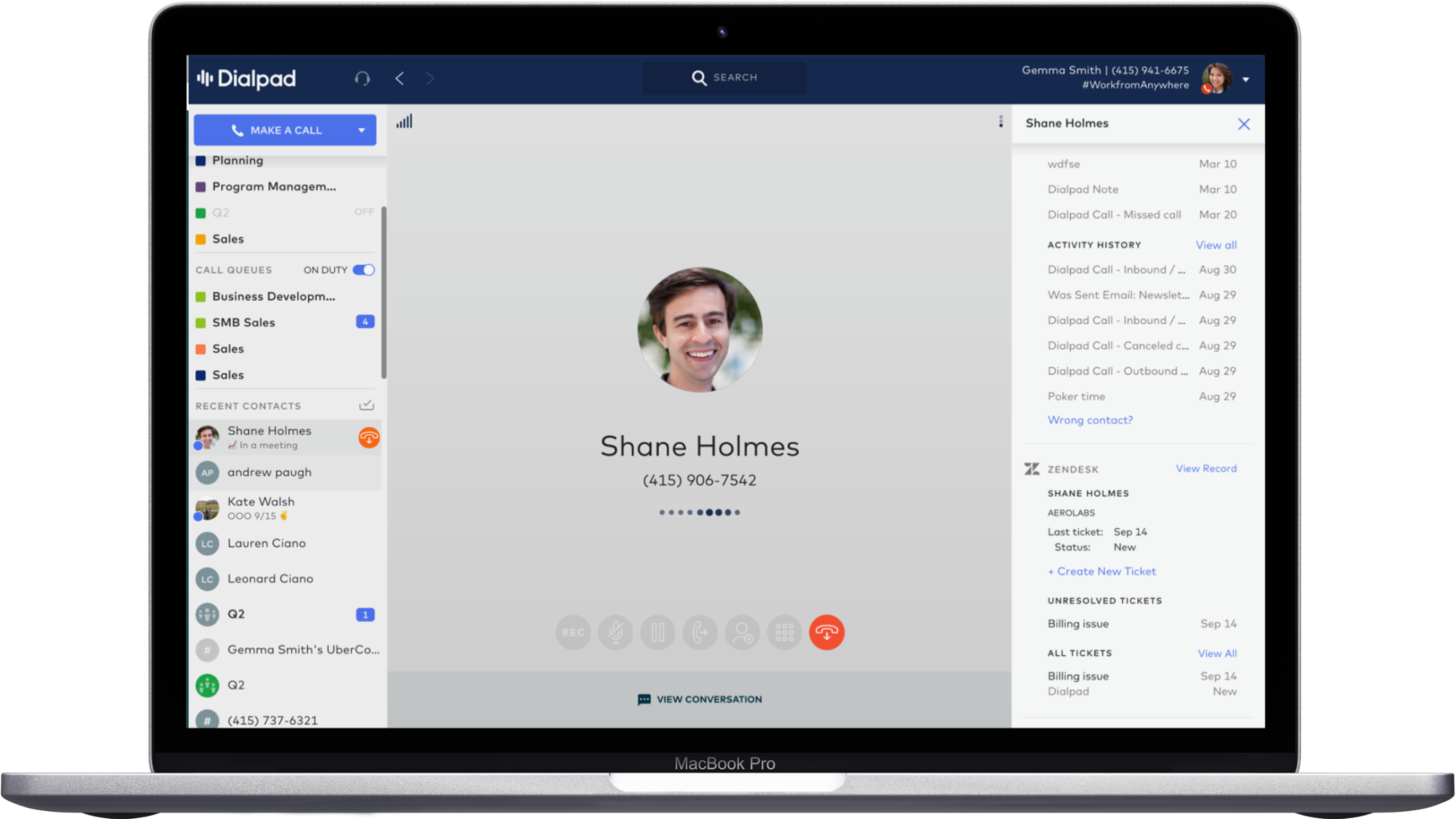 Get your Apps Talking
Some things just work better together. Like your business phone system and customer service platform. With Zendesk inside Dialpad, agents can create, submit, and view Zendesk tickets all from one central interface.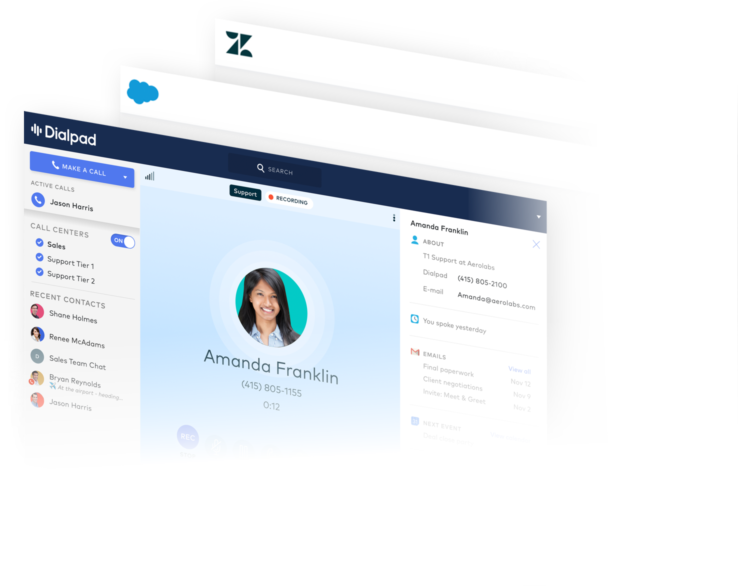 Turn Agents into Experts
Combining Zendesk + Call Centers means one platform for calls, messages, and tickets. Plus, with agent coaching tools like listen in, agents are always equipped with the right answer right when they need it. 
The platform's features are constantly evolving. We don't have to plan for anything.
— Aspi Havewala, Director of Digital Innovation at Motorola Solutions
Frequently Asked Questions
How can I sign up for the Zendesk integration?
Dialpad for Zendesk is available on the app marketplace to users with our Pro or Enterprise plans. Agents will also need to be on Zendesk Talk Partner Edition.
How does the Dialpad in Zendesk integration work?
With Dialpad in Zendesk, agents are able to place and receive Dialpad calls straight in Zendesk. New tickets are automatically generated, with voicemails and recordings automatically logged to each ticket.
How does the Zendesk for Dialpad integration work?
With Zendesk for Dialpad, as agents receive calls, Dialpad will search through your contacts to match and display contextual customer information while on your active call. During active calls, agents will be able to view, open, and update incident reports directly within their Dialpad desktop or mobile app.
Zero Desk
Phones Required
Unlimited Calls.
Unlimited Texts.
One System for
the Entire Company.