Dialpad for Zendesk
With the Dialpad Zendesk integration, agents have access to crystal clear HD calling right inside their service platform. Support tickets are automatically created with incoming calls to the call center, so agents can start taking notes right then and there. And if the incoming caller already has a ticket, you'll see it instantly. You'll never have to scramble to look up reference numbers or have customers repeat details. That means more tickets closed sooner and happier customers.
Zendesk in Dialpad
In Dialpad, important customer and ticket information are displayed and accessible right from your contact's profile—including any open or unresolved tickets. You can also create new support tickets within Dialpad so that way, your focus is on helping the customer rather than toggling tabs, switching programs, and searching for key details to help you close the ticket.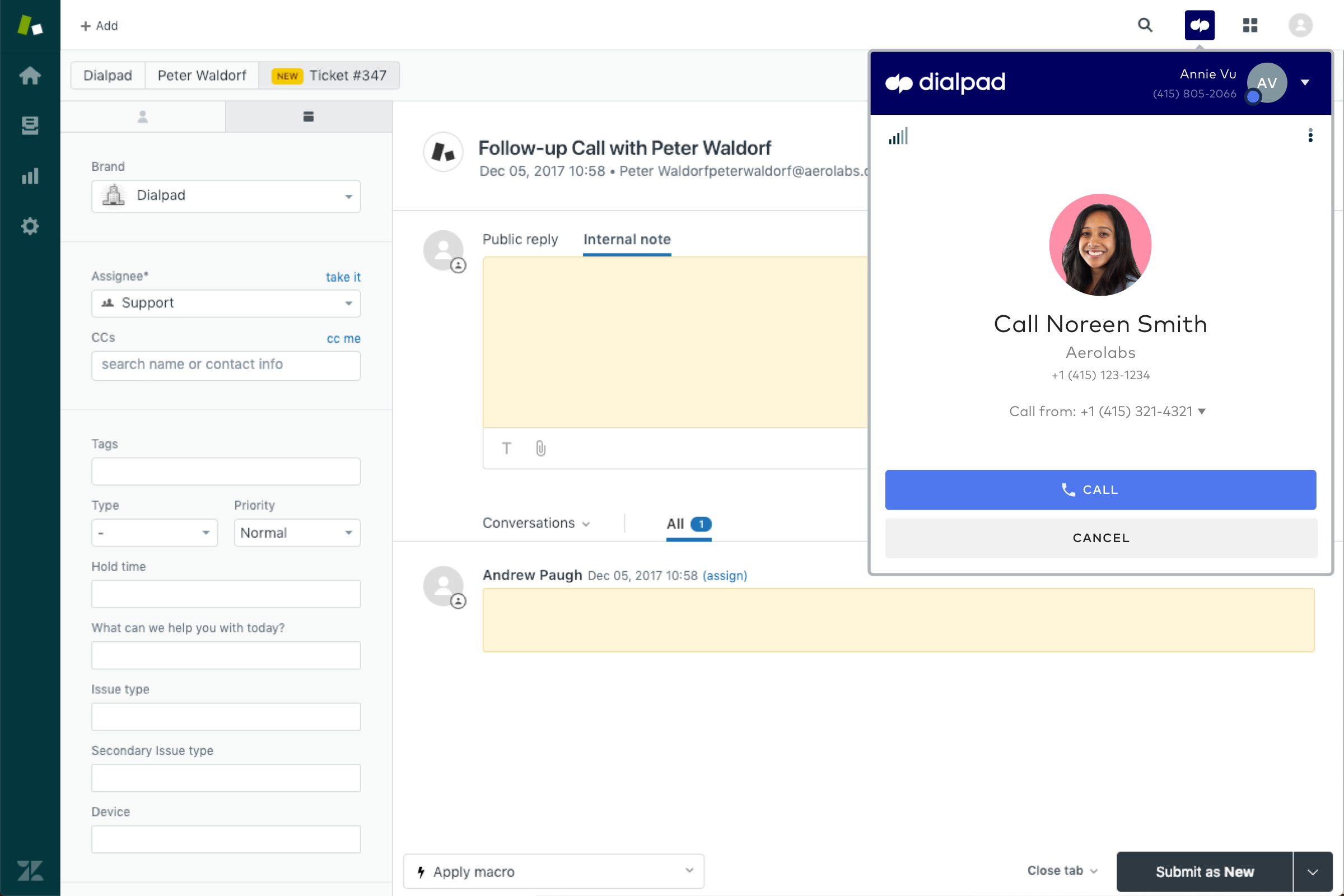 Service from Anywhere
Whether your support team is down the hall or in a different time zone, the Dialpad and Zendesk integration puts all the tools your team need for better customer service in one place. Additionally, with everything stored in the cloud, your data from both platforms will update and sync automatically across all devices so that you can close your customer tickets form anywhere.
Easy Setup and Administration
Connecting Dialpad and Zendesk is easy, and all of your contact information—name, phone number, email address, and any tickets—will automatically sync between the two platforms once they are connected.

Using Dialpad's advanced call analytics, administrators can dig into individual agent activity metrics like average call length and number of incoming calls. These metrics can help reveal insights about where you may need more support, which agents may need coaching, and how to reduce overall call times to eliminate bottlenecks.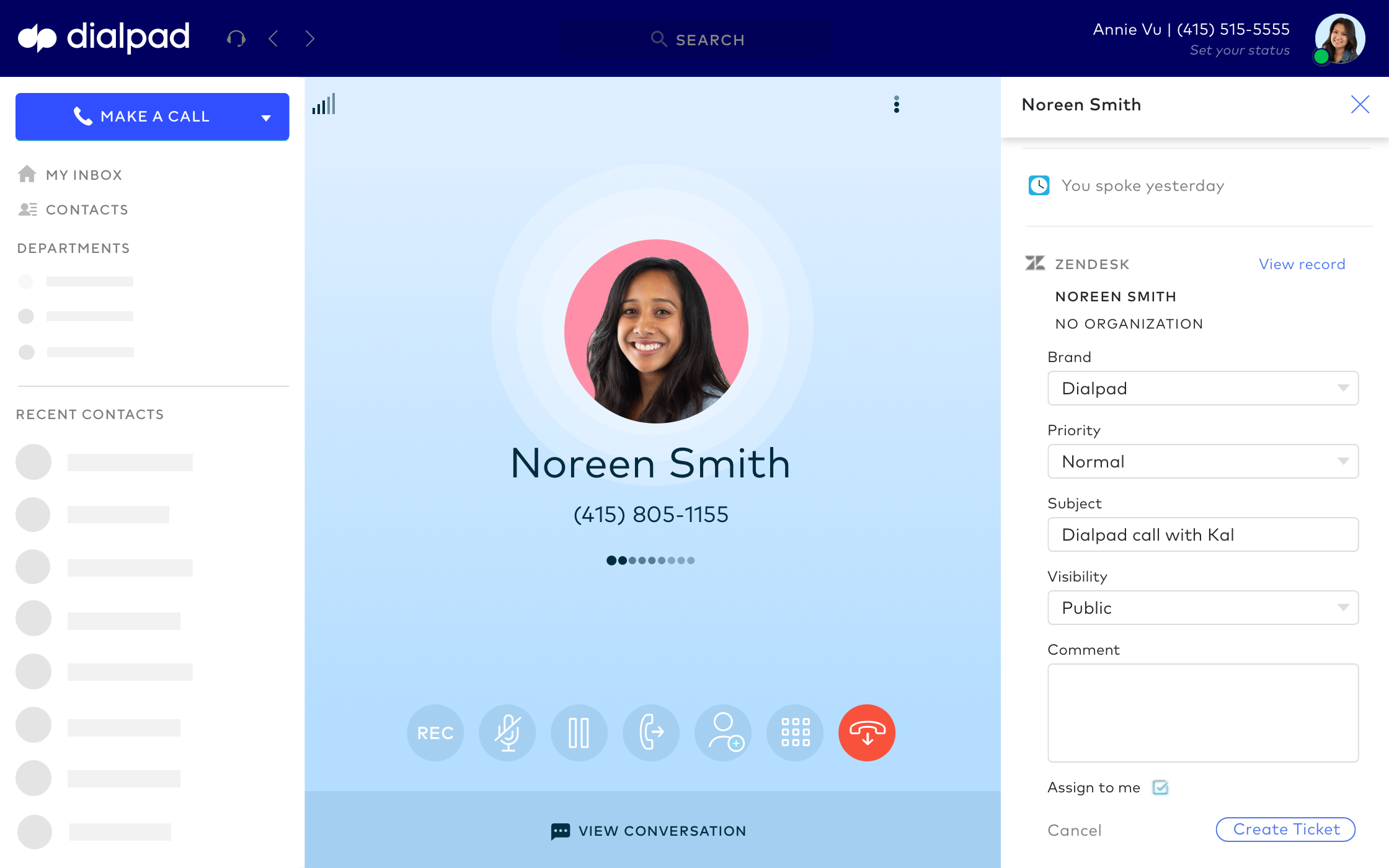 Frequently Asked Questions
How can I sign up for the Zendesk integration?
Dialpad for Zendesk is available on the app marketplace to users with our Pro or Enterprise plans. Agents will also need to be on Zendesk Talk Partner Edition.
Does the integration cost anything?
No. However, you must be a Zendesk customer using the Talk Partner edition of their platform for the integration to be compatible with Dialpad.
Does the Zendesk integration work across all devices?
Currently, the integration is only available for the desktop or laptop version of both Zendesk and Dialpad apps.
Which call controls do I have access to inside of Zendesk when using this integration?
You'll have access to all of your basic call controls including call recording, call muting, call holding, call transfer, and more.
What Zendesk ticket information is available inside of Dialpad?
With the Zendesk inside Dialpad, you'll be able to see basic customer information like name and number, as well as any outstanding and resolved tickets.
If I complete an action in Dialpad, will it appear in Zendesk?
Yes, this integration allows the data from both apps to sync so your records are always up to date.