Outreach Integration
Keep your reps focused in a single place by connecting sales engagement with your sales dialer and coaching platform.
Integrate Your Sales
A single place for reps to call, connect, and receive real-time tips on sticking points like competitors and pricing? This is what sales efficiency should look like.
With the Dialpad integration for Outreach, save reps from toggling between screens and tools and let them do what they do best: close.
Dialpad + Outreach
The Dialpad + Outreach integration lets reps focus their attention on the platform they're already spending the majority of their time in without needing to toggle over to a separate system to place calls, track what was said, or even receive some real-time coaching tips.
Calls initiated or received inside of Outreach will pop up the Dialpad Everywhere widget—your "always on top" dialer that includes quick access to:

Call controls (record, mute, transfer, hang up)

Integrations with CRMs like Salesforce or HubSpot or productivity suites like G Suite or Office 365 that surface contact details

Live call transcriptions as well as recommendation cards for questions around competitors or pricing, courtesy of Voice Intelligence™
And when calls wrap up, details like recording or duration are automatically logged into Outreach's platform without needing reps to spend any time manually adding those details later (your reps dreams come true).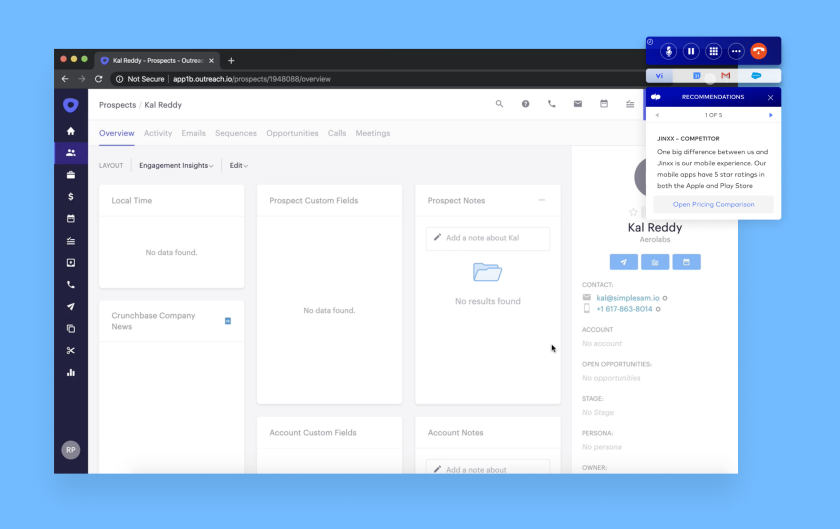 Why Dialpad + Outreach?
Click to call to close
Click to call on any prospect's phone number to initiate a new phone call through the Dialpad Everywhere widget without being pulled away from Outreach.
Accessible call controls
Have single-click access to call controls like record, mute, and transfer from Dialpad Everywhere, no matter what screen you're viewing.

See prospect context with every call
Gain access to see past shared interactions with your prospect across more than just Outreach with displayed contact details from platforms like Salesforce, HubSpot, Zendesk, G Suite, or Office 365.
Capture the entire conversation
With real-time call transcriptions, reps can ditch the note-taking and focus on the conversation at hand.

Coach from anywhere
Sales managers can populate real-time assist cards (i.e. recommendation cards) that automatically trigger during calls when certain topics come up like competitive intelligence, pricing, or supported service areas.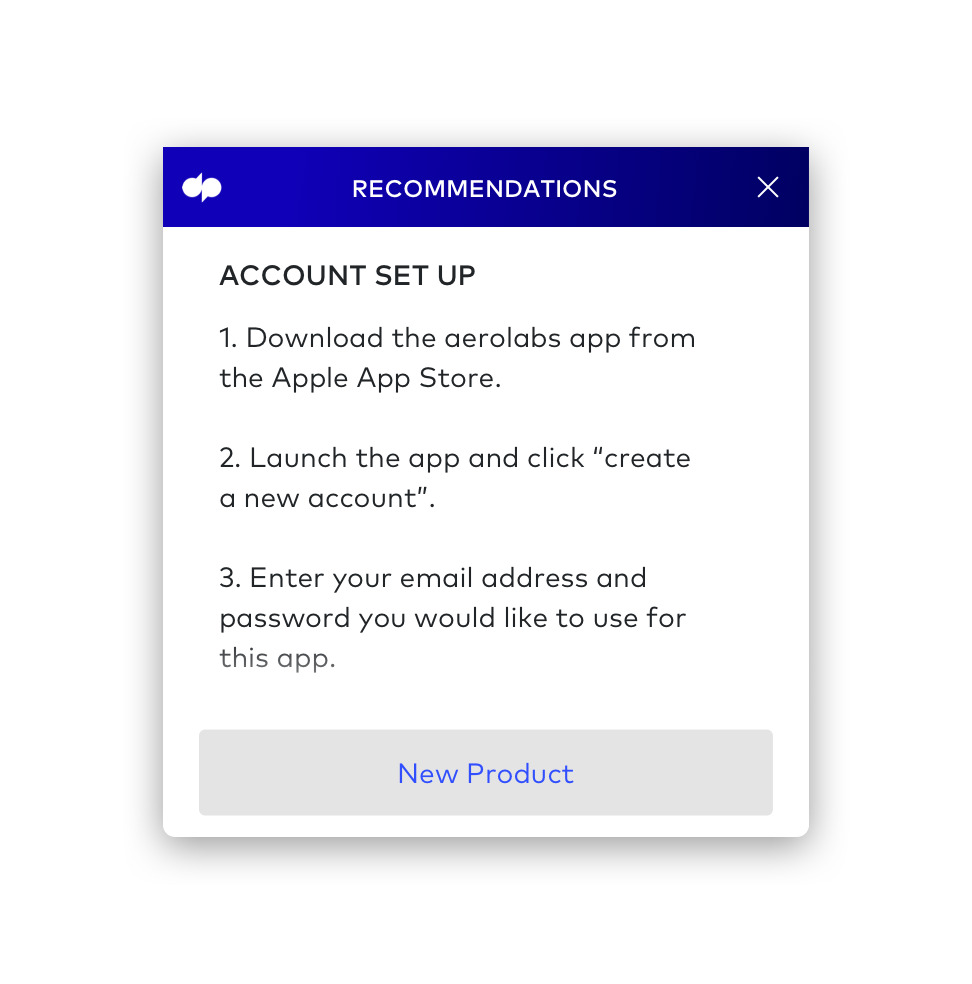 Frequently Asked Questions
What features are supported with the Dialpad + Outreach integration?
The Dialpad + Outreach integration allows you to enable click to dial within Outreach to trigger the Dialpad Everywhere widget which houses call controls, displayed info from other synced platforms like Salesforce or G Suite and offers up Voice Intelligence features like real-time call transcriptions and recommendation cards to help coach newer reps through discussions around competitors, pricing or more. After each call, data like the recording or call duration are automatically logged back to Outreach including of course the call event itself.
What plan types are required for the Dialpad Outreach integration?
The Dialpad app can be added in your Outreach settings and requires a Pro or Enterprise Dialpad plan type.
Does Dialpad support call dispositions inside of Outreach?
Yes. If you're utilizing Outreach's post-call dispositions, reps will see a prompt to set the status of the call once their Dialpad call completes.
How do reps receive coaching inside of Outreach?
The Dialpad Everywhere widget will automatically display the recommendation card right from inside the call widget. Reps will see the card appear if the keyword phrase added previously by their Manager was said during the call. Managers can review how often specific cards are firing and which reps are most often taking those calls straight from the Dialpad analytics platform.