Okta Integration
Build a connected company with Dialpad Okta integration. Securely connect Dialpad across your organization with fast deployment, easy user management, and a simplified user experience.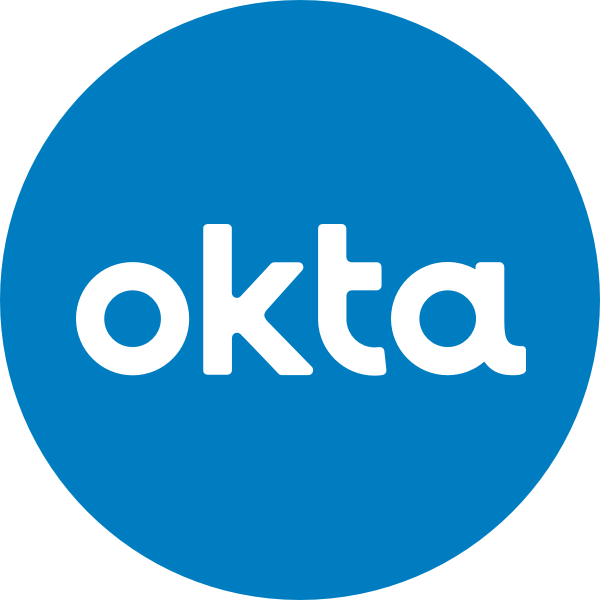 Okta Integration for Administration
When ensuring the safe and secure usage of software within your organization is a part of your job description, you take security seriously. Okta is a powerful and important security platform in the age of cloud-based software. Using Okta, you can enable your organization to safely use the latest cloud applications and technology with strict authentication, without worrying about leaving your organization vulnerable to security breaches.
The Okta integration for Dialpad allows Dialpad to live under the Okta umbrella of security while providing users with easy access to their business phone system.
User Management
A seamless user lifecycle management system is crucial to the security of your organization and the onboarding of new users. The Okta Integration allows for the seamless flow of information from Okta to Dialpad so adding and removing users as required is a snap.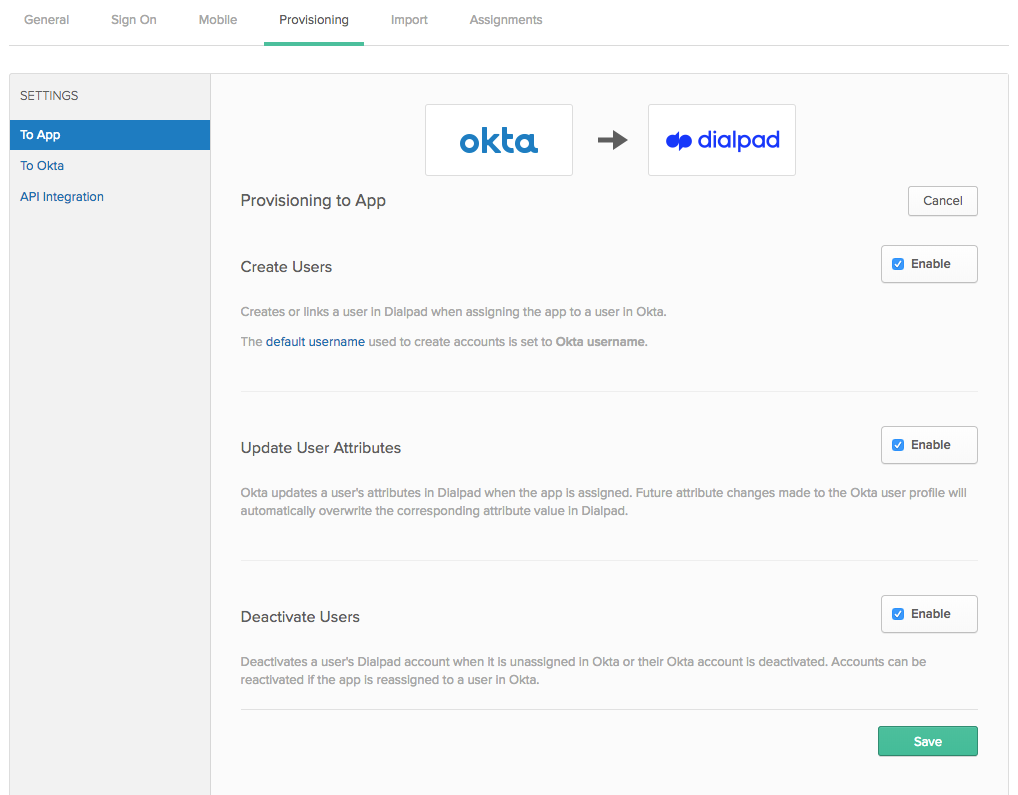 Fast Deployment
The time to deployment with the Okta Integration can be measured in minutes rather than weeks. Administrators can have entire regions, offices, and teams across the organization connected instantly.
To learn more about how to setup the integration within your organization read this Help Center article.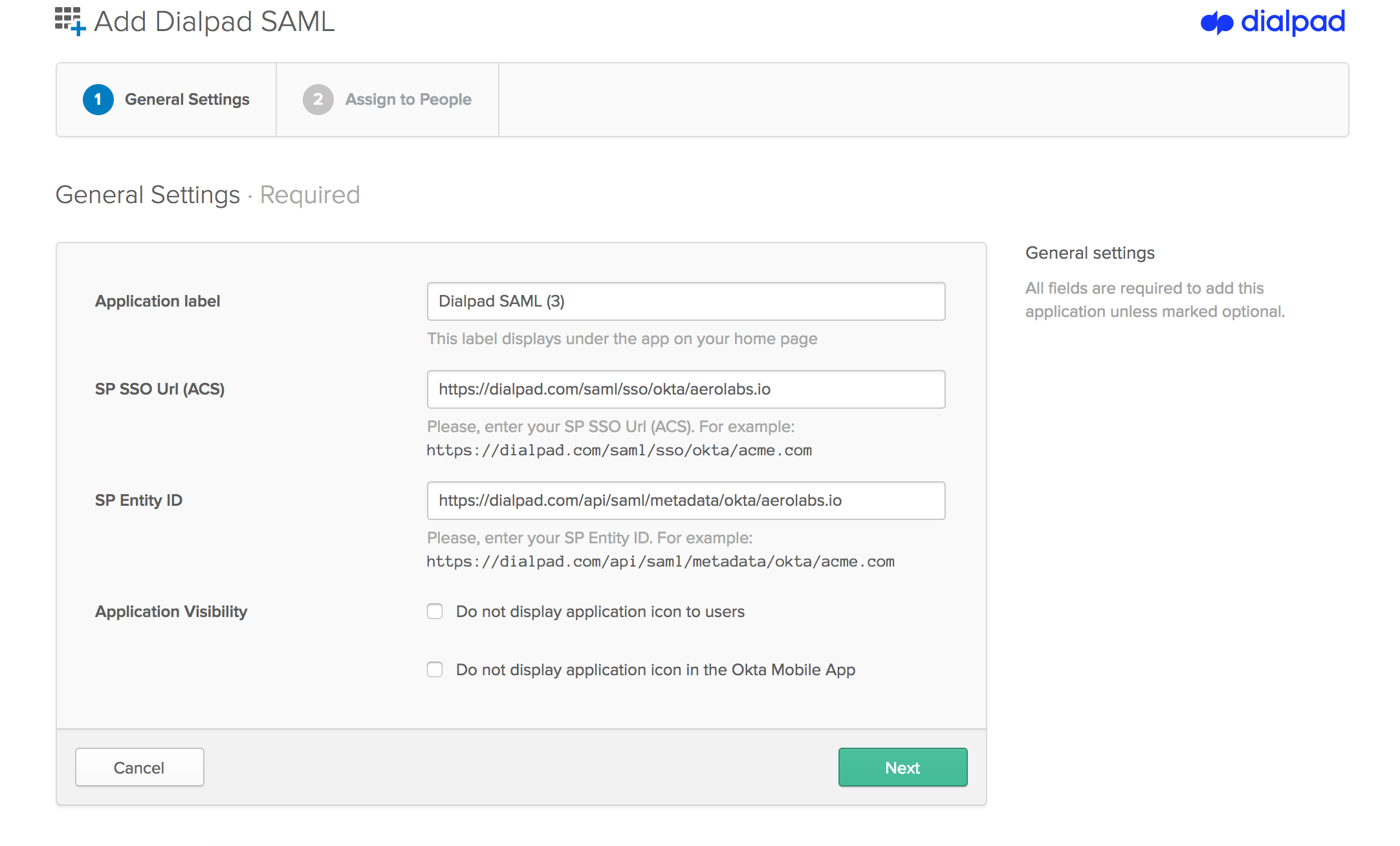 Okta for End Users
Because most software is being developed for the cloud, hundreds—sometimes thousands of users— are trying to access different apps using their own passwords. Okta changes this by providing employees with a secure place to authenticate and access all of their apps with just a click.
Because Dialpad lives in the cloud, enterprise employees simply need to access Dialpad through Okta and enjoy easy sign-on and uninterrupted usage.
Frequently Asked Questions
What does the Okta Integration do?
Very simply, it allows enterprise organizations that use Okta to manage their cloud-based software to access Dialpad securely.
What if my organization doesn't use Okta—is it still safe to use Dialpad?
Absolutely. Dialpad is built on the Google Cloud Platform which provides unrivaled security. However, because many organizations use Okta as a requirement, we developed the integration in order to be compliant with those requirements.
Does the Okta Integration cost anything?
The integration is free. However, it is only available for Dialpad users with the Enterprise Plan.
How easy is it for users?
Will they adopt it? Almost certainly. If your organization is already using Okta, the employees should be familiar with how to access and log into the software.
How long does it take to deploy this integration?
At Dialpad, we've designed deployment to be fast and painless. Though actual time will vary depending on the size and complexity of your organization, we believe the Dialpad-Okta Integration to be one of the easiest and fastest to deploy for a large organization.