G Suite Integration
The Dialpad and G Suite integration seamlessly combines Dialpad's business communications platform with Google's suite of business applications to help your team communicate and collaborate more effectively.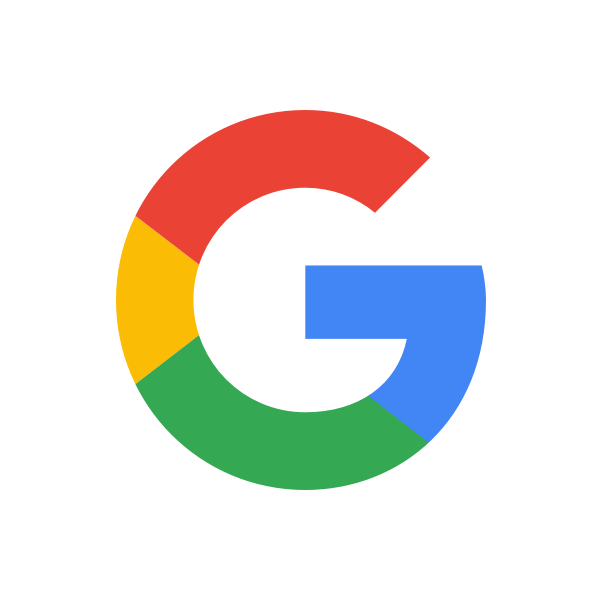 G Suite Means Secure Productivity
Dialpad's G Suite Integration seamlessly combines your cloud phone system with Google's business productivity tools to create a powerful business communications hub.
When workers have access to all of the files, emails, and events they need right inside Dialpad, they no longer have to waste time toggling through multiple tabs and windows. Everything is right there in front of them, making it easier for to stay focused on the conversation at hand.
G Suite users can also use their email credentials to login to Dialpad using Single Sign-On (SSO), making it easy for everyone on your team to securely access their business communications tools without having to remember yet another password.
Easy User Provisioning with G Suite + SAML
Dialpad's intuitive interface allows admins to enjoy easy setup, account provisioning, and instant authorization for anyone in your organization. With the G Suite + SAML integrations, Dialpad Administrators can easily automate their user's full lifecycle in Dialpad like creating departments, adding or removing individuals, and staying on top of ongoing administration is quick and painless.
Dialpad and Your G Suite Data
Creating a productivity ecosystem with Dialpad and G Suite requires access to your G Suite accounts so Dialpad can display shared emails, docs, and calendar events. That said, we take your data security extremely seriously. So while you're granting Dialpad access to your enterprise accounts and data, this is solely so we're able to make the API call for the sync and display.
Features and Functionalities

Shared Events
Any shared events between you and your contact will be listed and each event will display the event name, date, and time. If your contact is currently attending an event, the name of the event will be displayed as well if you were granted viewing permission.

Shared Emails
Any shared emails between you and your contact will be listed and each email will display the subject line and date. You can launch your emails in a new window by clicking "View all." Emails are retroactive, so you will see emails from before you had signed up for Dialpad.

Shared Docs
Any shared documents between you and your contact will be listed and Dialpad will display the most recent files including the title and date of the last edit. Shared can mean either shared by you or shared with you. You will be able to see docs from before you had signed up for Dialpad.

Automatic Contact Syncing
After you grant Dialpad access to your Google contacts, your gmail contact will automatically start syncing with Dialpad. This makes the contact created in Gmail searchable and editable in Dialpad and vice versa. When you create a new contact in one platform, the update will happen automatically on the other as well.

Calendar Presence Status
The shared calendar function makes it so that if one of your contacts is currently in a meeting, you will be able to see that status right next to their photo in Dialpad. This will help to let you know that your contact is not available at the moment and may be slow to respond to your messages. This update in status takes place automatically.
Frequently Asked Questions
What does the G Suite Integration offer?
The G Suite Integration has many benefits. For the end user, it's access to important shared emails, documents, and calendar dates right inside Dialpad. For the administrator, it makes on-boarding, team and user creation, and ongoing management simple and fast.
Which documents does the user see in Dialpad?
Only documents that are shared between the user and the person they're contacting. For example: a spreadsheet that the whole team uses, or a presentation that was shared with the entire department.
Which Calendar events does the user see in Dialpad?
The user sees only calendar events that are shared with the person they're speaking with in their organization. For example, the next team meeting.
Which emails does the user see in Dialpad?
The user sees emails that were also sent the person they're speaking with. For example: an organizational announcement or an ongoing team thread about a project.
Does the G Suite integration work on all devices?
For usability purposes, only core Dialpad functionality is available on mobile devices.
Can sidebar integrations be customized?
Yes. The Dialpad account administrator can control which integrations are available to users.
How long does it take to provision new G Suite users in Dialpad?
Adding new users to Dialpad is almost instant and very easy to do.
Is G Suite the only productivity suite integration Dialpad offers?
We also offer an Office 365 Integration for enterprise organizations on that prefer Microsoft.
How do I move my company directory from G Suite into Dialpad?
Dialpad continuously syncs with your G Suite address book, so the moment a new user is added to G Suite and Dialpad, that contact information is updated across the board.