DIALPAD FOR
AGENCIES
The only Business Communication
Platform designed for Agencies.
Collaborate and share your best
ideas—on any device.
Join 48,000+ companies who've killed the desk phone with Dialpad
CREATE AMAZING CONTENT FROM ANYWHERE
Dialpad for Agencies is the easiest way to move from concept to launch. Turn ideas into reality faster and enable fluid communications across teams, clients, and locations.
SUPPORT STRONGER 1:1 CLIENT RELATIONSHIPS
Remove the friction of online meetings with seamless screen sharing and PIN-less conference calling. Share your latest campaign work, edit in real-time, and partner with creatives around the globe—right from Dialpad Meetings.
"DIALPAD MEETINGS MAKES IT EASY FOR OUR GLOBAL AGENCY TO FEEL CLOSE-KNIT."
—Mariam Aldhahi, Editor at HUGE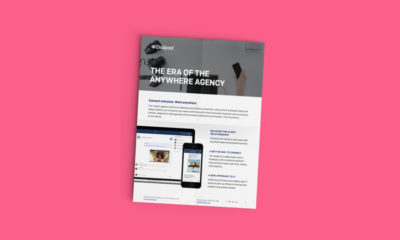 DIALPAD POWERS THE CONNECTED AGENCY
Download our datasheet and explore why agencies around the globe have moved to Dialpad.