What is Hosted PBX?
A hosted PBX phone system typically replaces a company's existing on-premise phone service altogether and is managed by a service provider for a monthly or annual fee.
A hosted PBX is comprised of a single company deployment or instance, not to be mistaken as a multi-tenant service. While a Virtual PBX and a Hosted PBX cost less than premise-based phone solutions, Hosted PBX systems provide robust business communications services without the cost of maintenance and upgrades. This deployment model does require moves, adds, or changes to be submitted for provisioning by the service provider, which may result in costs and longer deployment time.
Dialpad's Cloud-Based Business PBX or multi-tenant business PBX takes things one step further. Designed with the modern worker in mind, Dialpad is built from the ground up to address the need for an end-to-end telephony experience with robust features beyond that of a typical Hosted PBX. Administrators can quickly and easily make changes on demand through the web administration panel. In addition, product features are distributed across the entire multi-tenant solution for all customers so individual companies can take advantage of innovation without having to upgrade or make changes to their environments.
What is Virtual PBX?
A Virtual PBX service is not a complete phone system, but rather a component of a Hosted PBX. Simply put, Virtual PBX works as an automated answering service and call director, rerouting inbound calls via an IVR (Interactive Voice Responder) or auto attendant.
These systems do not replace your existing hosted phone system, they simply add an extra layer of functionality on top.
With Virtual PBX, inbound calls are forwarded to landlines, VoIP extensions, or cell phones, but no call control or extension capabilities are provided.
Start Your Trial
Dialpad offers a better communications experience for calls, messages, and meetings. Get in touch with our team through the form below and we'll get back to you soon.
Thank You!
Our team will contact you shortly to get you setup with your trial.
In the meantime, check out our free conference calling service UberConference! We eliminate PINs, show you who's on a call, and offer screen sharing, document sharing, and more—all from your browser with zero downloads.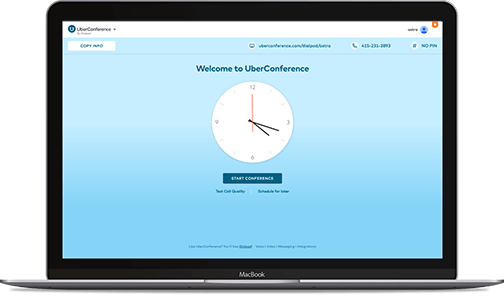 Learn More
Thanks for requesting a trial.
Unfortunately, we're not fully available for international offices without a US-based address at this time.
Should you have a US-based address, please feel free to start your trial here.
Also check out UberConference! Our Free Online Meeting Platform. No Pins. No Problems. No Downloads.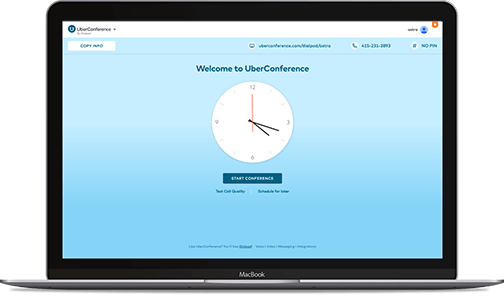 Learn More