Ebook
5 Tips for Better Call Quality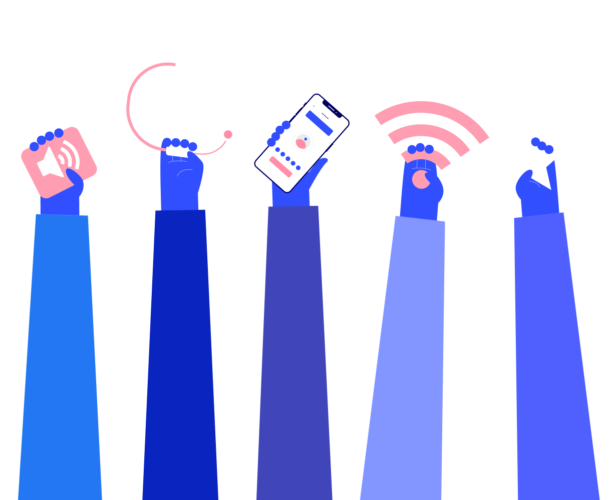 Intro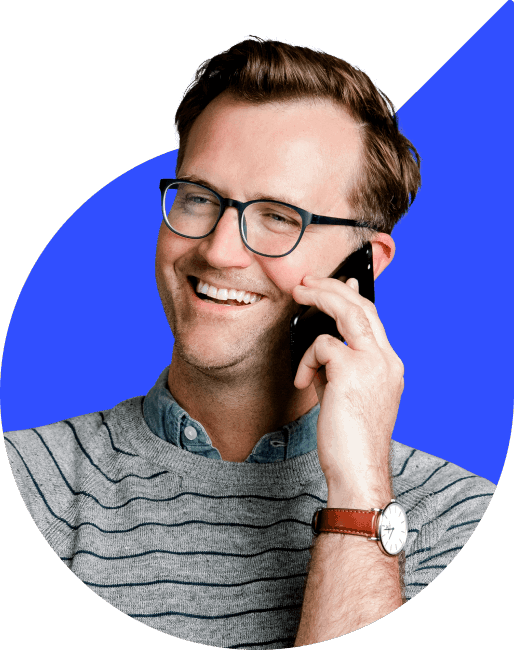 A big part of learning from your conversations is being able to hear them clearly—something that we here at Dialpad work on behind the scenes to improve for our end users every day.

But that doesn't mean there aren't some best practices to get the best call quality possible. Let's take a closer look at our five best tips.

Hang Up The Speakerphone
While speakerphone tends to be necessary for larger group meetings, for 1:1 calls we'd suggest steering away. This is especially true if you're using the mic through your laptop. This can quickly have you (and your participants) experiencing echo.
To avoid that, we recommend sticking with a good pair of headphones for your next call, either that or take the call on your phone (mobile or desk) internal mic.
✅Tip: Dialpad has native integrations with select Plantronics devices that provide higher call quality and headset call controls.
Choose Wisely With Headsets
There's no question that the workplace can be distracting. Not just from physical interactions—meetings, lunch breaks, quick hallway catch ups—but just from the general noise of a buzzing office.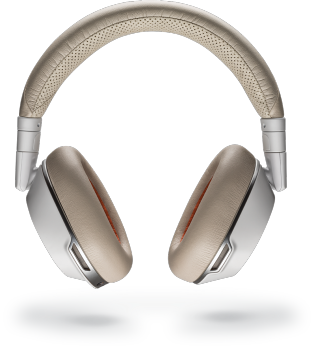 But with the right headset, much (if not all) of that noise can be eliminated. Brands like Plantronics build noise-canceling features directly into their products, including dual-mode active noise canceling (ANC) technology that lets you adjust sound settings to match your environment.
Get The Most out of Mobile
According to one study, employee mobility can lead to 30% better processes and 23% more productivity (not to mention 100% more satisfied employees). However, this only works when employees can trust the quality of their mobile apps vs sticking close to the office WiFi.
That's why Dialpad offers both HD (VoIP) and carrier calling through our iOS and Android apps. This way users stepping out of the office can seamlessly switch off of WiFi and onto a stronger carrier connection without affecting the call's quality.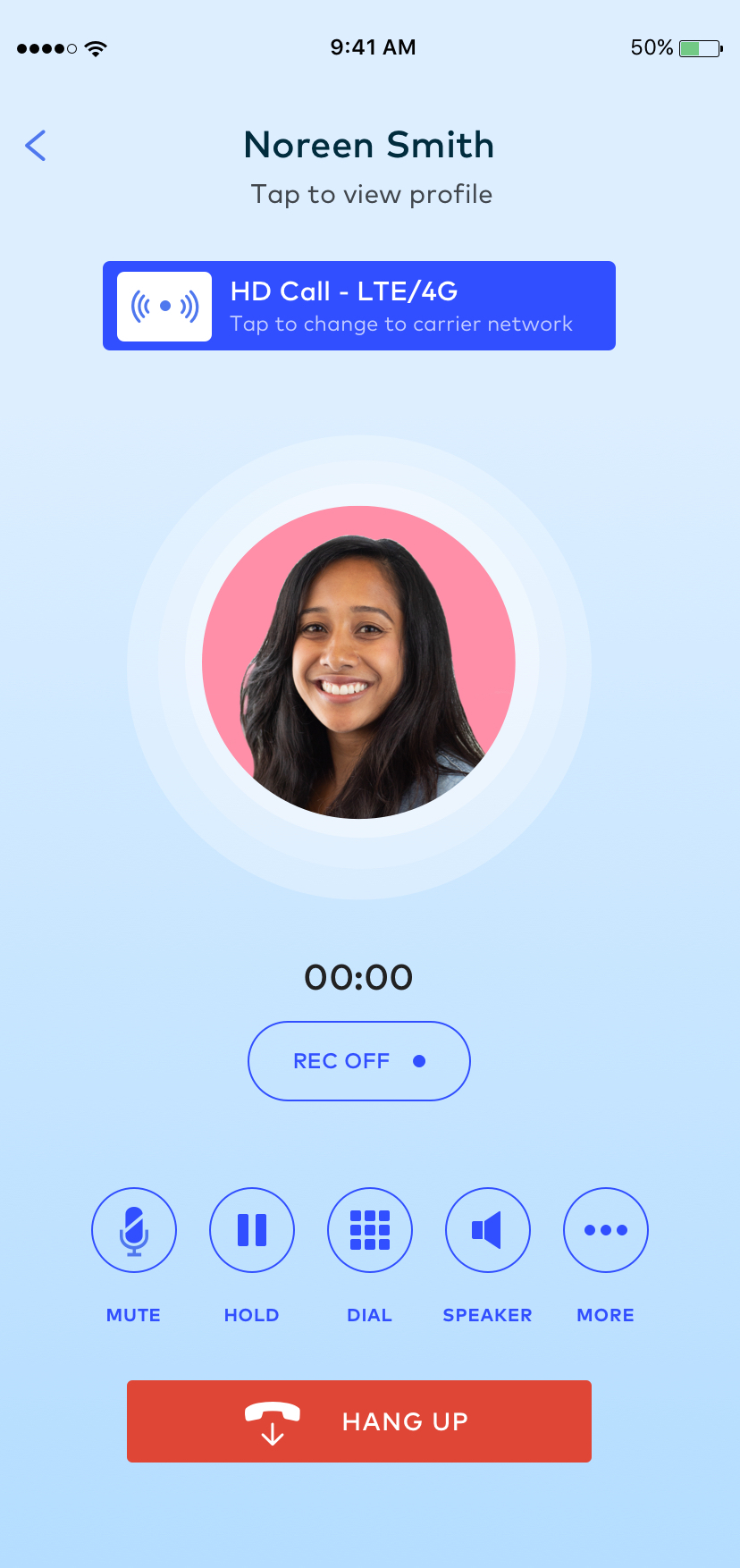 Other benefits of Dialpad's mobile apps include:
Seamlessly switching between devices
Native integrations with Office 365, G Suite, Salesforce, Zendesk, and more
Presence and custom status support
Inbound caller ID settings to differentiate between personal and business calls
Run a Quick Test
Your Dialpad service leverages your office's internet access to provide service (calling, SMS, faxing, etc.). This means that without the right adjustments to your network and/or devices providing service, your call quality will suffer.
VoIP calls can have issues with packet loss, jitter, and latency.
And while you may not be able to adjust your network without the help of your IT team, you can run an individual test on your Dialpad device to test the health of your connection.
Just open your desktop app and select App Settings from your profile drop-down menu to display an option to test Network and Audio Connection.
Our network configuration wizard will walk you through a step-by-step assessment that covers areas like:
Microphone connection
Audio playback
Network connectivity
Data transfer
VoIP
Audio Input
✅Tip: Dialpad's team is available to answer any questions around network configuration and best practices. Just reach out to your dedicated customer success manager and/or our support team via dialpad.com/contact-support.

Dialpad Dictionary | Packet Loss, Jitter, Latency
Packet Loss
To deliver a voice call via VoIP, the system has to break up your call into smaller data packets that travel over the internet before being placed back together for your recipient to hear. During this trip, if some packets are dropped along the way, the result is a partially or fully dropped call.

Jitter
Ever have a call with someone and suddenly it sounds like you're talking to a robot? That's because the packets traveling are being stuck somewhere along their journey—most likely due to a congested network—so they end up arriving to your caller at irregular intervals.
Latency
Similarly to jitter, packets that get stuck or congested within your network run the risk of arriving later than originally intended, which is why you can experience double talk during calls, even when you've stopped speaking ahead of hearing the audio.
Submit Your Ratings
While poor call quality can be frustrating and kill productivity, not having a way to report call errors is just as bad as the problem itself.
When you do run into trouble on a Dialpad call, you can rate the call quality as soon as the call ends whether you're using the desktop or mobile app.

Calls with a 1 or 2-star rating automatically include a drop-down with common issues for you to attach to the call record. You can also add extra details for our team in the notes field.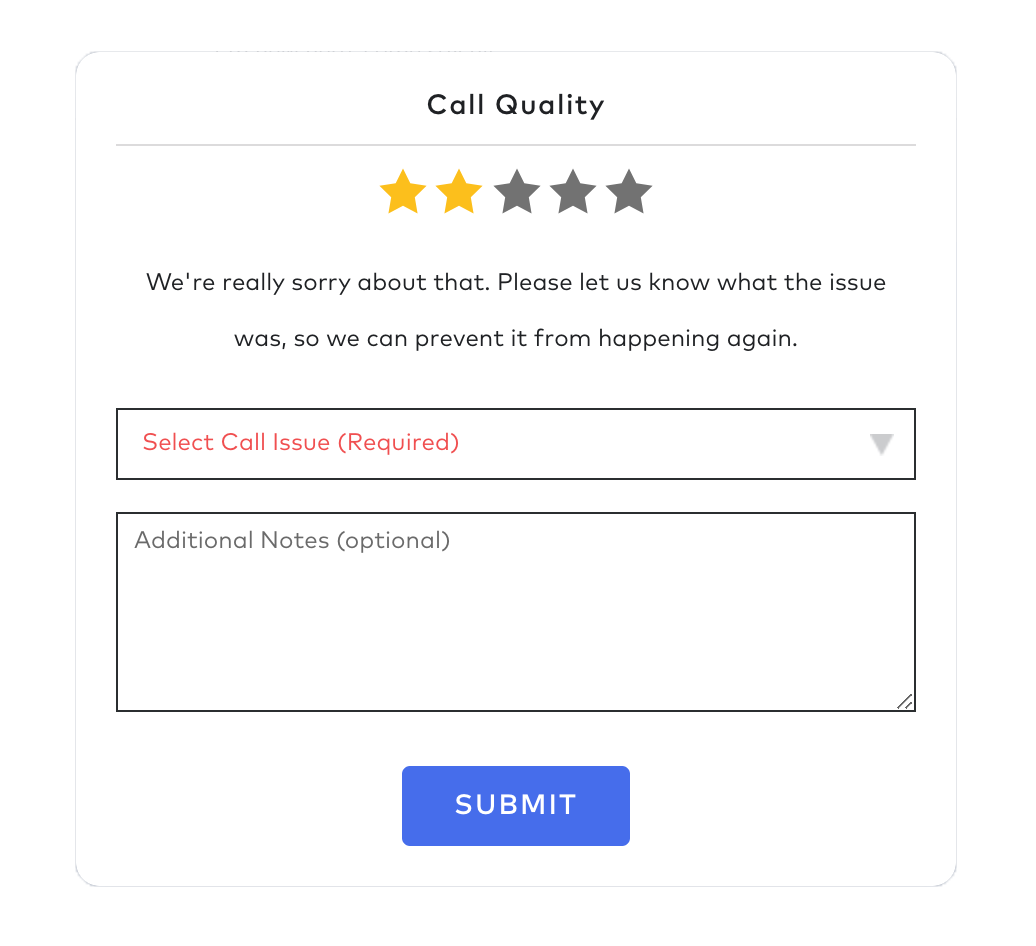 If you're on the Dialpad Enterprise plan, your office admin will have access to our Enterprise Support Portal (/es portal) where they'll be able to see ratings across their entire office and the ability to dive into a specific call to investigate further.
Helpful Links
Need more call quality guidelines? Check out these links for more information, including how-to articles and FAQs:
Interested in other best practice guides? Check out our resources hub for tips on using Dialpad's suite of products, from phone systems and contact centers to analytics.