Get the most out of your contact center software
Dialpad Contact Center Key Features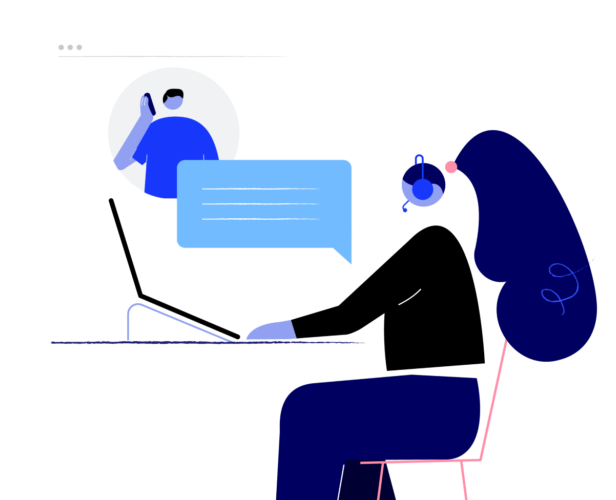 Overview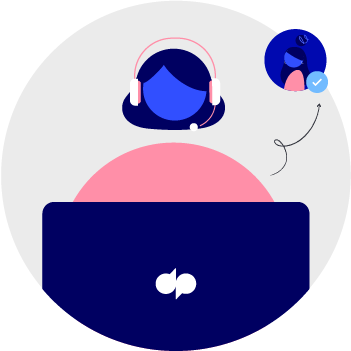 Dialpad's Contact Center enables agents to deliver personalized support at scale. With real-time coaching that offers up answers on demand plus native integrations to help desks and ticketing systems, agents have a single place to focus, troubleshoot, and resolve.

In this guide, we'll highlight some of the key features that enable agents and managers to reach those goals.
Hold Queues
Setting up a hold queue ensures that your callers have a place to go when agents aren't ready yet to accept a new call.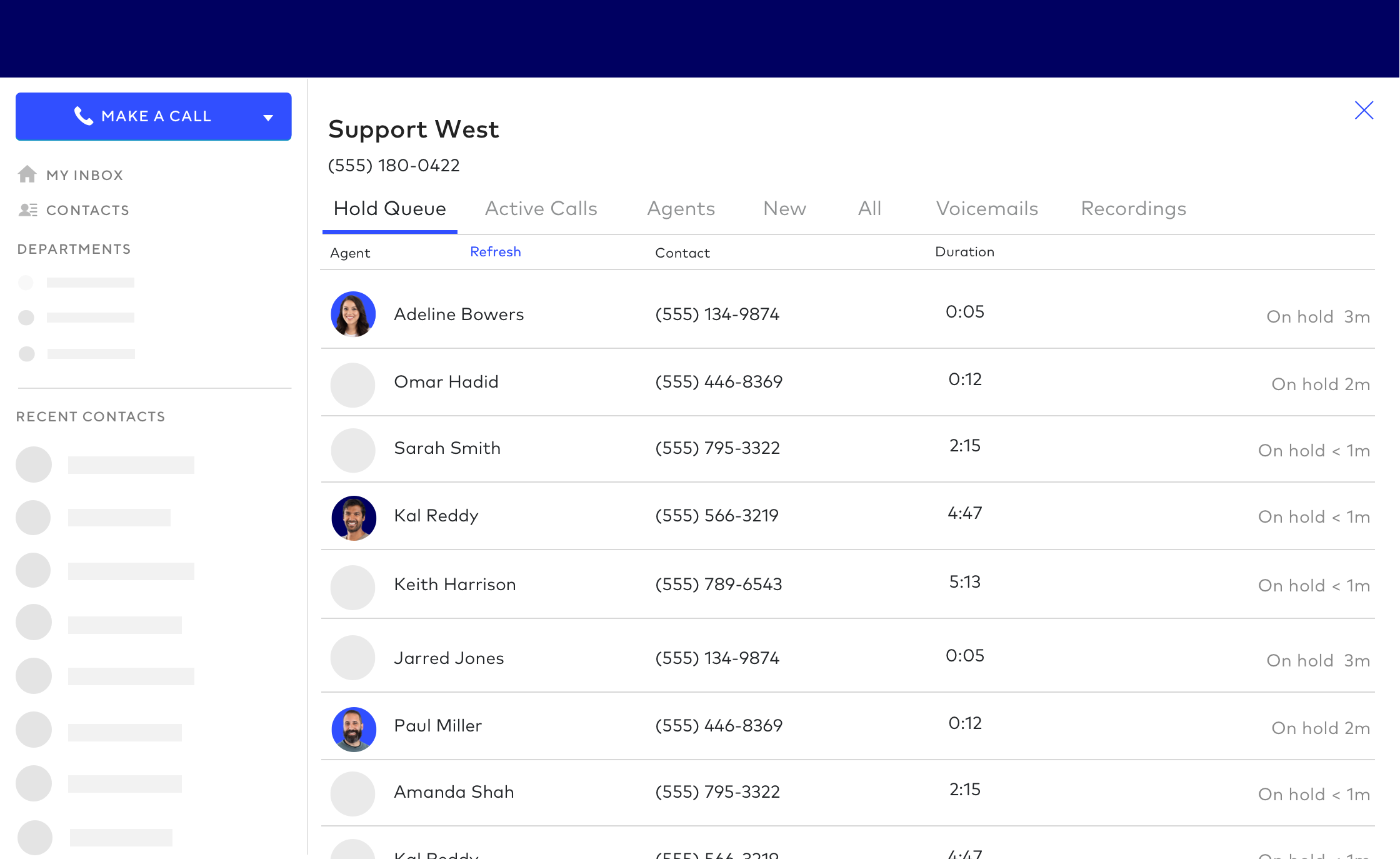 Hold queues include a number of different individual features, so customizing how calls are handled (and how long they're on hold) can happen in just a few clicks. Consider the following:
Is your call or support center 24/7 or specific business hours?
What's the max # of callers you want to keep in the queue at any time?
How do you want calls routed to agents (Fixed Order, Round Robin...)?
Do you want to offer a callback option?
To create a new call center hold queue:
Log in to dialpad.com
Select the gear icon (must have admin credentials)
Next to Call Centers click the + icon to create a new listing
Once you've created your new call center and assigned your agents, you can dig into hold queue settings under Business Hours & Call Handling.
Voice Intelligence
Voice Intelligence™ is our artificial intelligence (AI) technology that's automatically built inside of Contact Center, offering a ton of features that help make data-driven decisions not just possible but really, really easy.
Think about all the conversations your agents or managers are having—more importantly, think about all the crucial information that lives within those conversations and how (if you had the right tools to do it) you could improve your customer satisfaction, agent knowledge, and overall support approach if you could leverage all of that. That's exactly what Vi was built for.
Here are just a few examples of ways support teams can use Vi features to achieve some of those goals:
Live customer sentiment monitors when calls need a manager's attention and pushes a text alert when sentiment changes

Recommendation cards pop up on agent's screens when trigger words are said (by agent or customer or both) to help answer commonly asked questions or provide more context

Customer Satisfaction (CSAT) scores can capture caller's ratings but also their experience in their own words by transcribing their recorded audio back to your analytics which can be read by managers or supervisors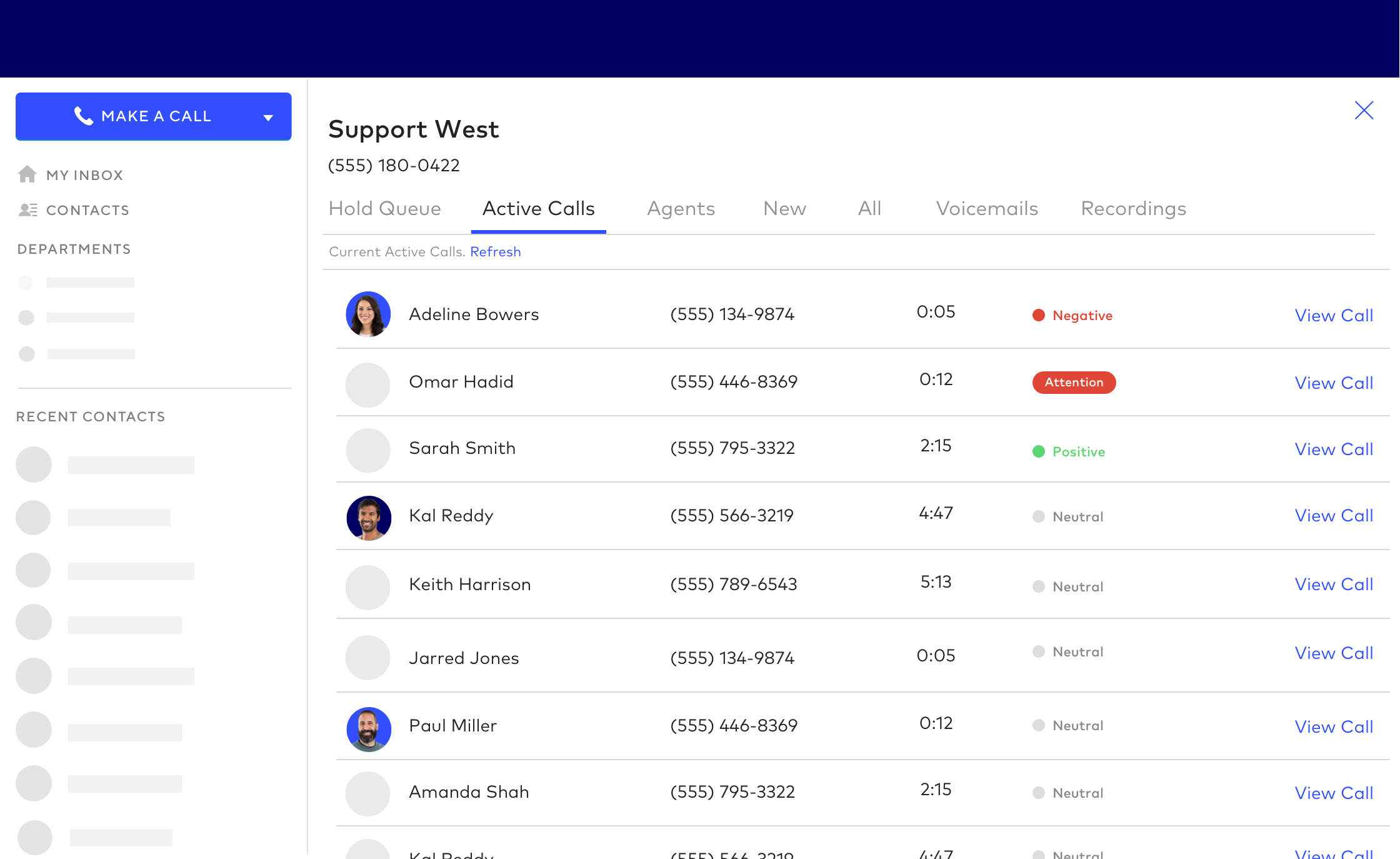 CSAT Surveys
Are you leaving customers happy or well...the opposite of that? With Customer Satisfaction (CSAT) surveys, you can gauge how customers react to the support they were just given with an automated survey that asks them to rate their interaction. Options include:
Survey pre-amble, intro and question
Recording new prompts or uploading existing ones
Adding in a Vi enhancement
Thank you message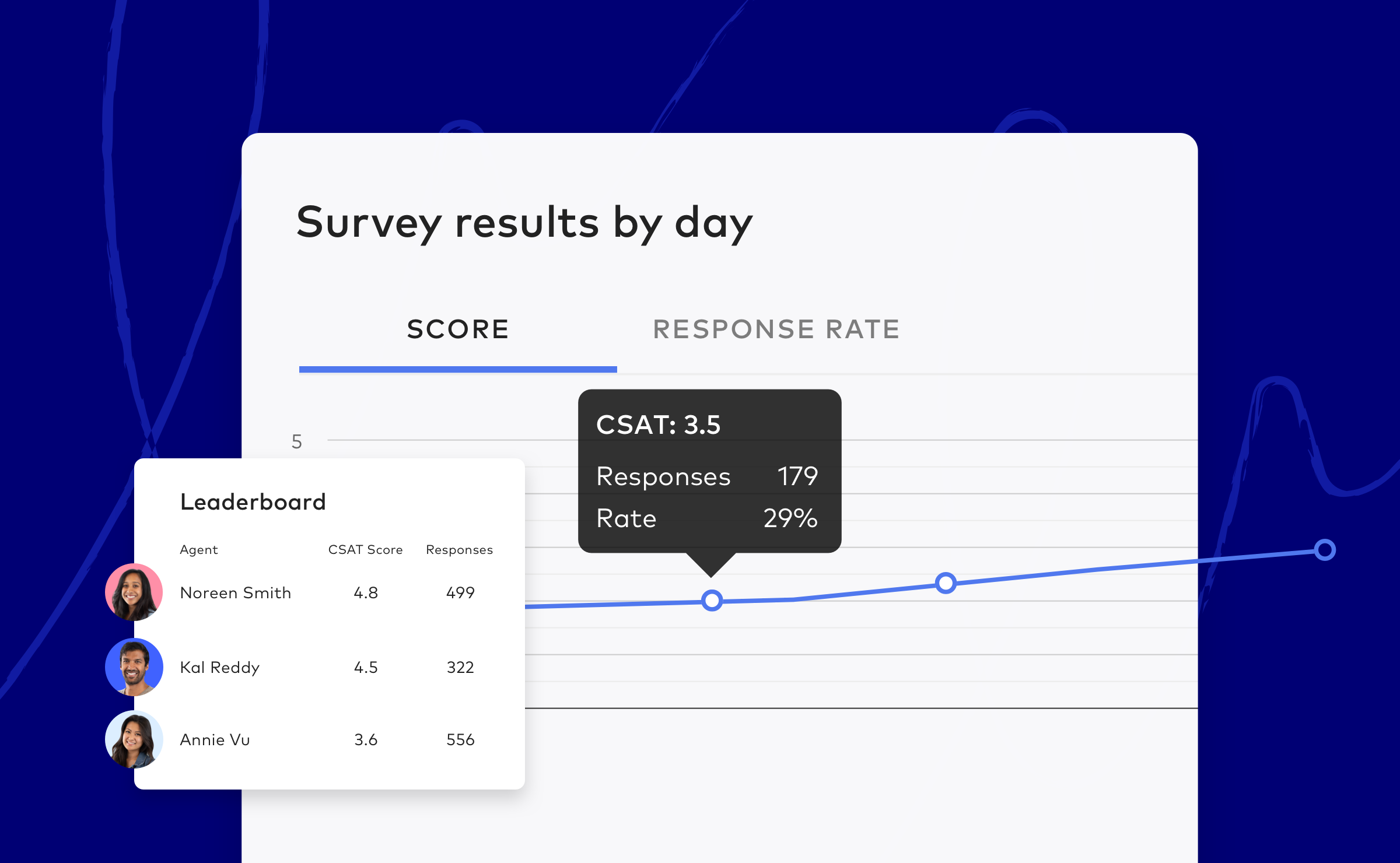 After a caller provides their rating you can optionally ask them to explain why they chose that score. Voice Intelligence will record and transcribe the response.
You'll be able to dig into these responses as well as the Vi transcriptions from your Dialpad analytics.

84% of customers say being treated like a person, not a number, is very important to winning their business (via Salesforce)
Screen Capture
Capture the screen, coach the agent. With screen capture, you can get a holistic view of the exact steps your agent takes once they connect with a caller.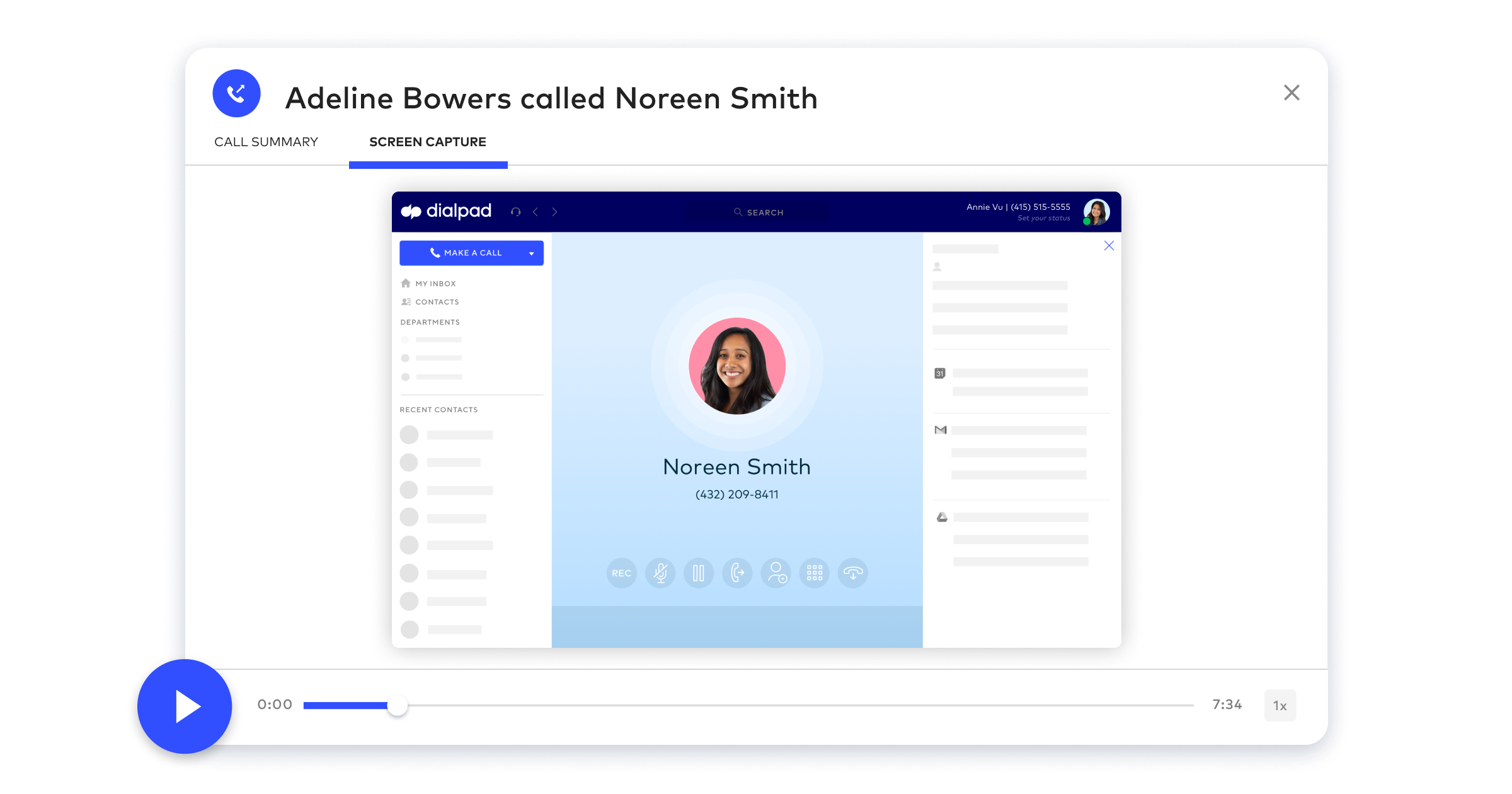 We'd suggest that where you decide to turn this feature on, you pair it with post-call Vi transcriptions so you not only get what was said but (in the case of recording the audio), how it was said and the steps your agent took.
You'll find screen capture recordings saved in call lists under analytics.
Real-Time Dashboards
It goes without saying that access to real-time metrics is pretty clutch for support and call center managers. How do you know how to solve a problem you don't know exists?
Every Dialpad call center includes a link to a real-time dashboard that includes metrics for areas like:
Completed, total, missed, and abandoned calls
Agent status (available, on a call, wrapping up)
# of live calls
Wait time, abandon rate, and agent to callers ratio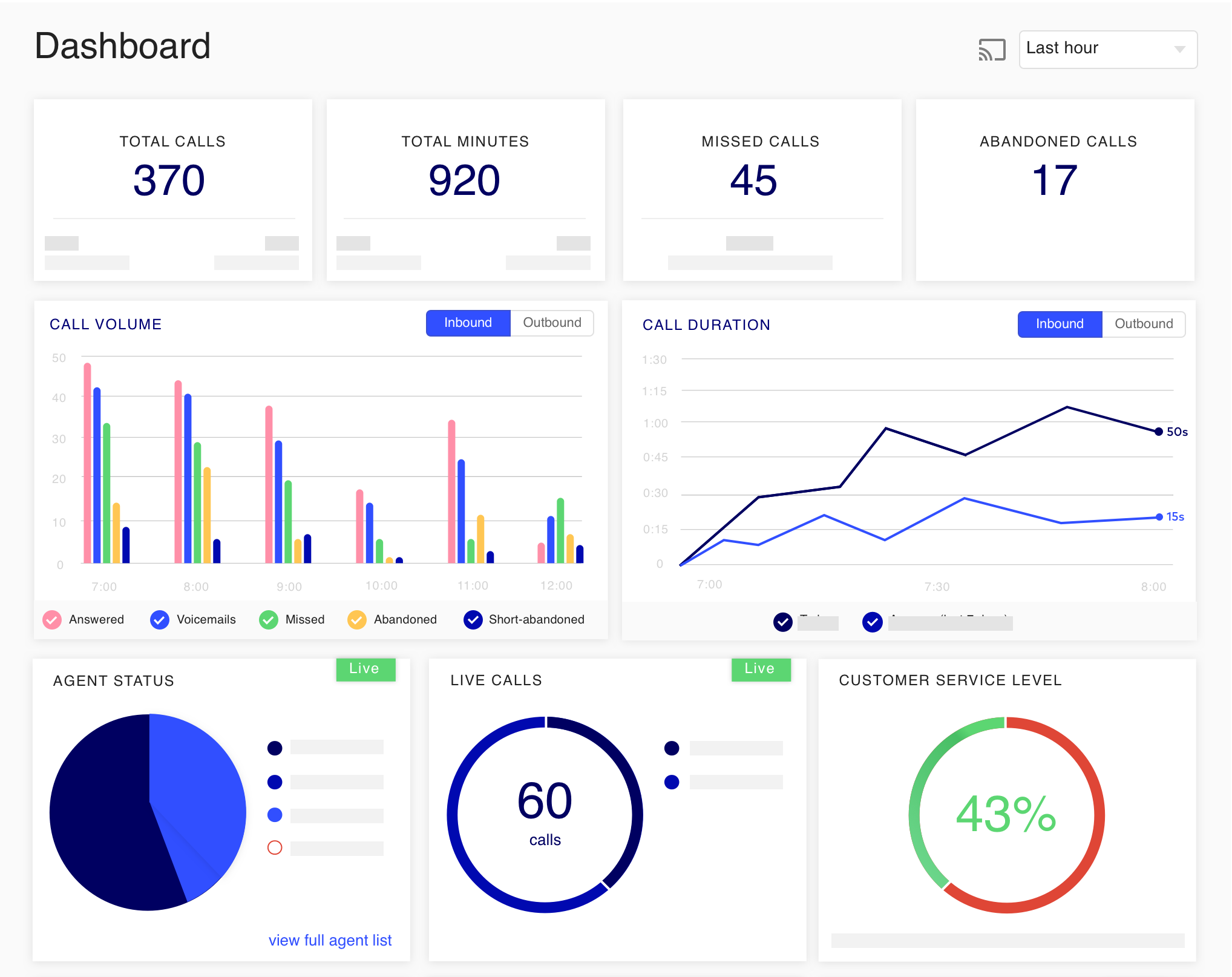 To access your dashboard, just follow these steps:
Log in to dialpad.com
Select the headset icon (must have call center admin credentials)
You'll see a pick-list on the sidebar for you to toggle between all your call centers
Keep in mind this is only one half of the picture—you'll also be able to jump over to your analytics to dig into historical call data as well as see larger trends.
Post-Call Analytics
Your Dialpad analytics platform offers up a ton of great stats to dig into, whether that's charting call activity over time or accessing an agent leaderboard with specific call metrics like placed vs received.
There's a lot to unpack here but from the charting tab managers can:
Filter & search for calls by group or user (ex: Customer Support East vs West) whether that's together or separate searches
Filter & search for calls by date, time, or even keyword mentioned
Chart call volume over time (placed, answered, missed, etc)
Chart agent status, service levels, dispositions, and more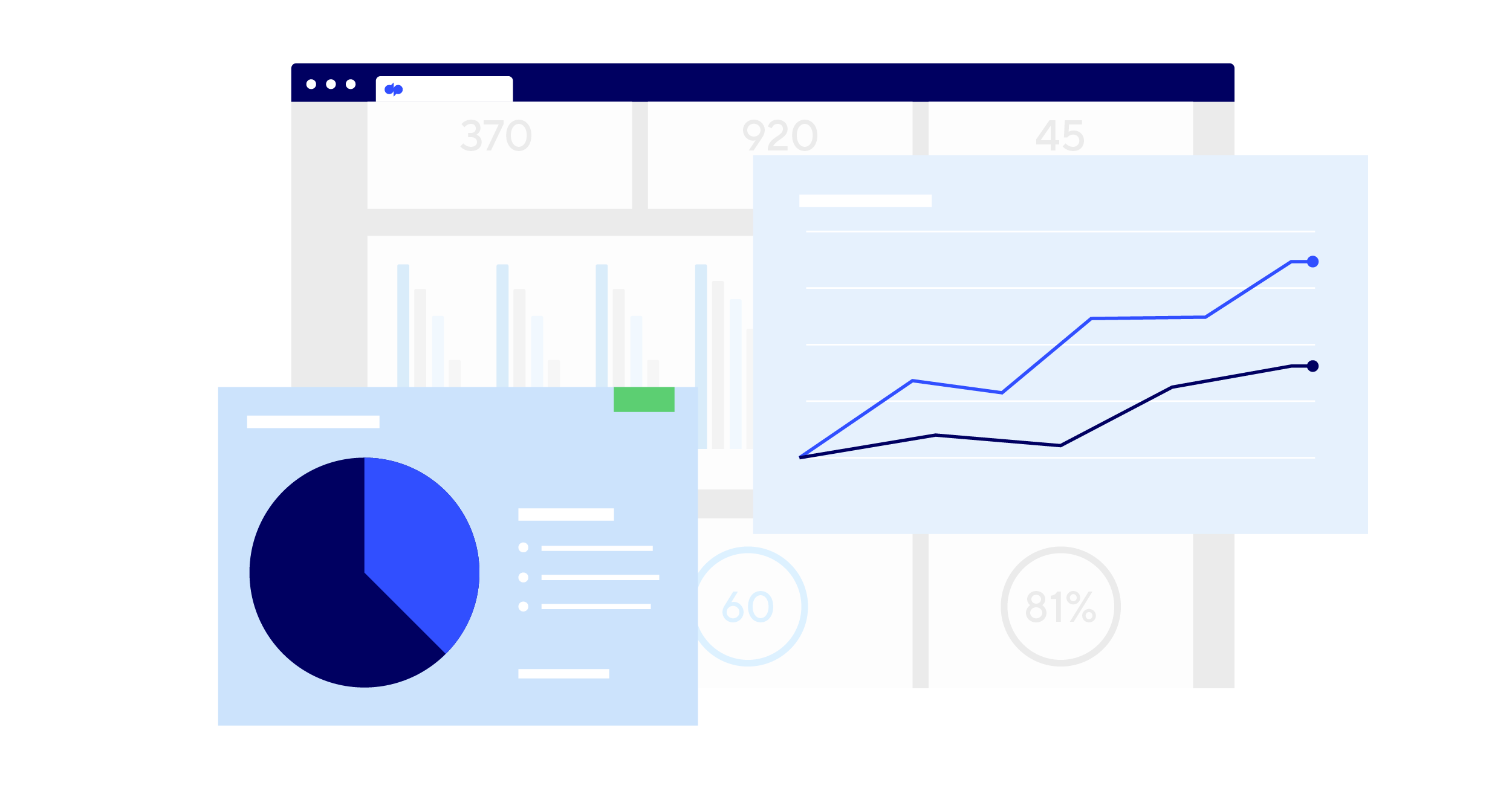 Where your charting tab gives you high-level aggregate data, your call list tab will give you a breakdown of each call that applies to the filters you've set on charting (or you can set net-new filters under call list).
Here managers can:
Set search filters for calls with specific keywords mentioned or sentiment expressed
Set search filters for a specific group or user whether that's together or separate searches
Expand call details to show Vi call summary
Expand call details to watch agent screen capture
✅ Tip: We've got a few areas of analytics we think are particularly useful to check out in this best practice guide.
Helpful Links
Looking to learn more about Dialpad's Contact Center solution and setting up call centers? Check out these links below for more information including how-to articles and FAQs:
Interested in checking out some more best practice guides? We've got a ton more under our resources hub.