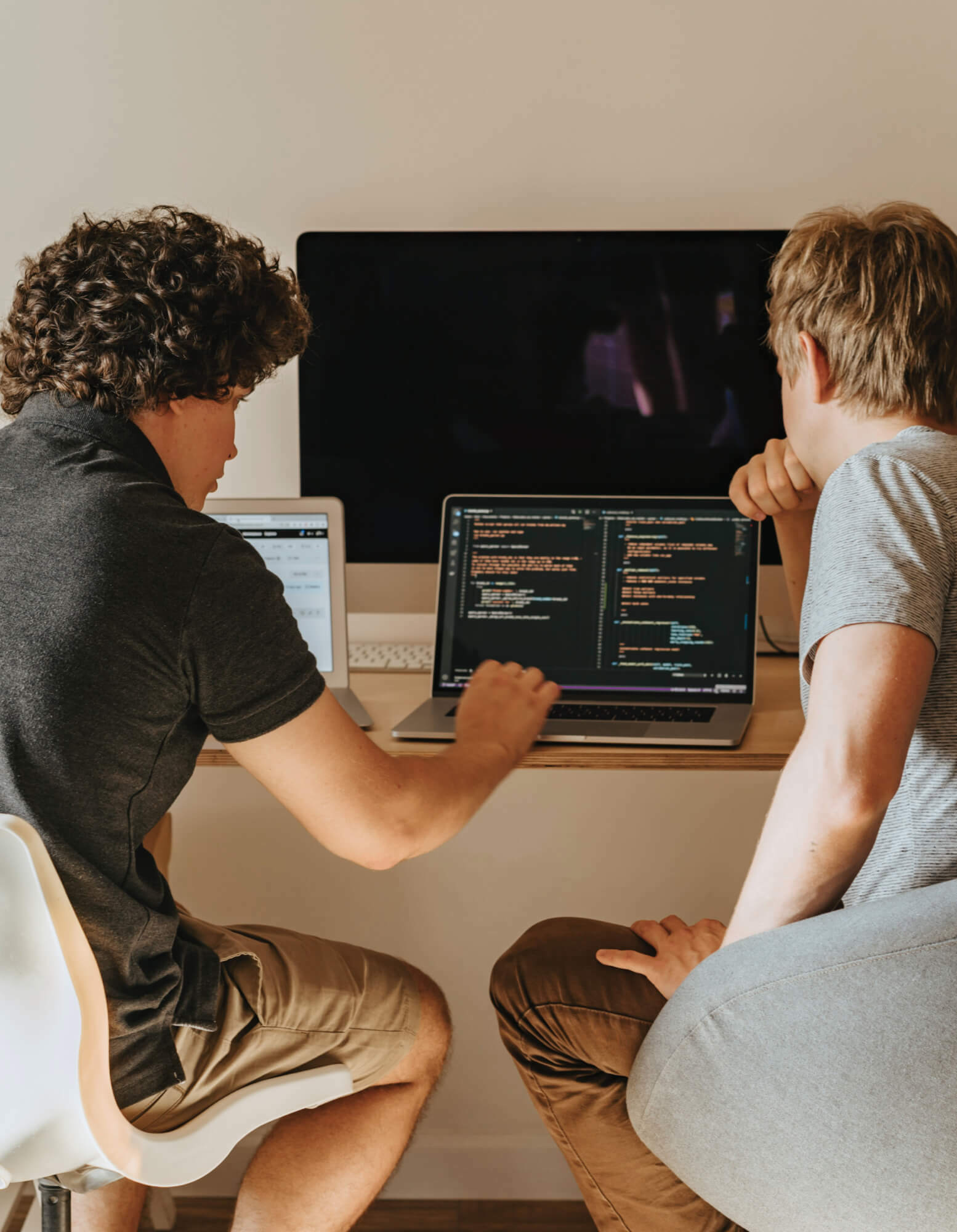 VoIP gateway solutions
Ready to move your customer engagement and collaboration to the cloud? With Dialpad's VoIP gateway solutions, you have a few options when it comes to your cloud journey, whether you're retiring your PBX or facing other telephony limitations (like number porting availability). Book a product tour to learn more!
What is a VoIP gateway?
A Voice over IP or VoIP gateway is essentially a hardware device that converts a traditional analog phone signal into a digital format so that it can be transmitted over the Internet. It then organizes the converted signal into data packets and encrypts it for transmission.
VoIP gateways are useful because they enable connections between legacy telephony infrastructure and modern VoIP networks. You'll also sometimes hear them referred to as SIP gateways, FXS gateways, FXO gateways, or ATAs (analog telephone adapters).
Basically, if you have analog phones and you want to start upgrading to cloud-based communications, you can do that with a VoIP (Voice over Internet Protocol) gateway.

Dialpad's on-premises solutions
Dialpad offers organizations two on-premises gateway options: PBX gateway or PSTN gateway.
With a PBX gateway, you can:
Phase-out and/or decrease dependency on legacy PBX systems
Deploy a cloud communications provider more easily—on a global scale
With a PSTN gateway, you can:
Benefit from real-time infrastructure delivered through existing systems
Procure local and toll-free numbers as well as port them into the system
PBX gateway: How it works
With a PBX gateway, Dialpad will place a physical media server (PBX gateway) for each individual site on-premises. This server acts as a proxy to route internal calls through Dialpad rather than the PBX.
PSTN gateway: How it works
Dialpad will place a physical media server (PSTN gateway) for each individual site on-premises. This server acts as a proxy for all calls to or from Dialpad users to the local PSTN.
Inbound calls
PSTN gateway will proxy inbound calls to Dialpad users
Sends calls to Dialpad cloud
Dialpad cloud rings users on their software endpoint (e.g. mobile phones, computers, and desk phones)
Outbound calls
User places a call through Dialpad
Dialpad cloud sends call to PSTN gateway
PSTN gateway connects call to local PSTN
Thinking of moving your organization's communications to the cloud?
Get in touch with our team to get a personalized walkthrough of Dialpad and how our OPG solutions can help!
Talk, message, and meet on the cloud with Dialpad
Dialpad's VoIP gateways let you access all the benefits of a VoIP business phone system, along with a ton of other communication channels in one convenient app: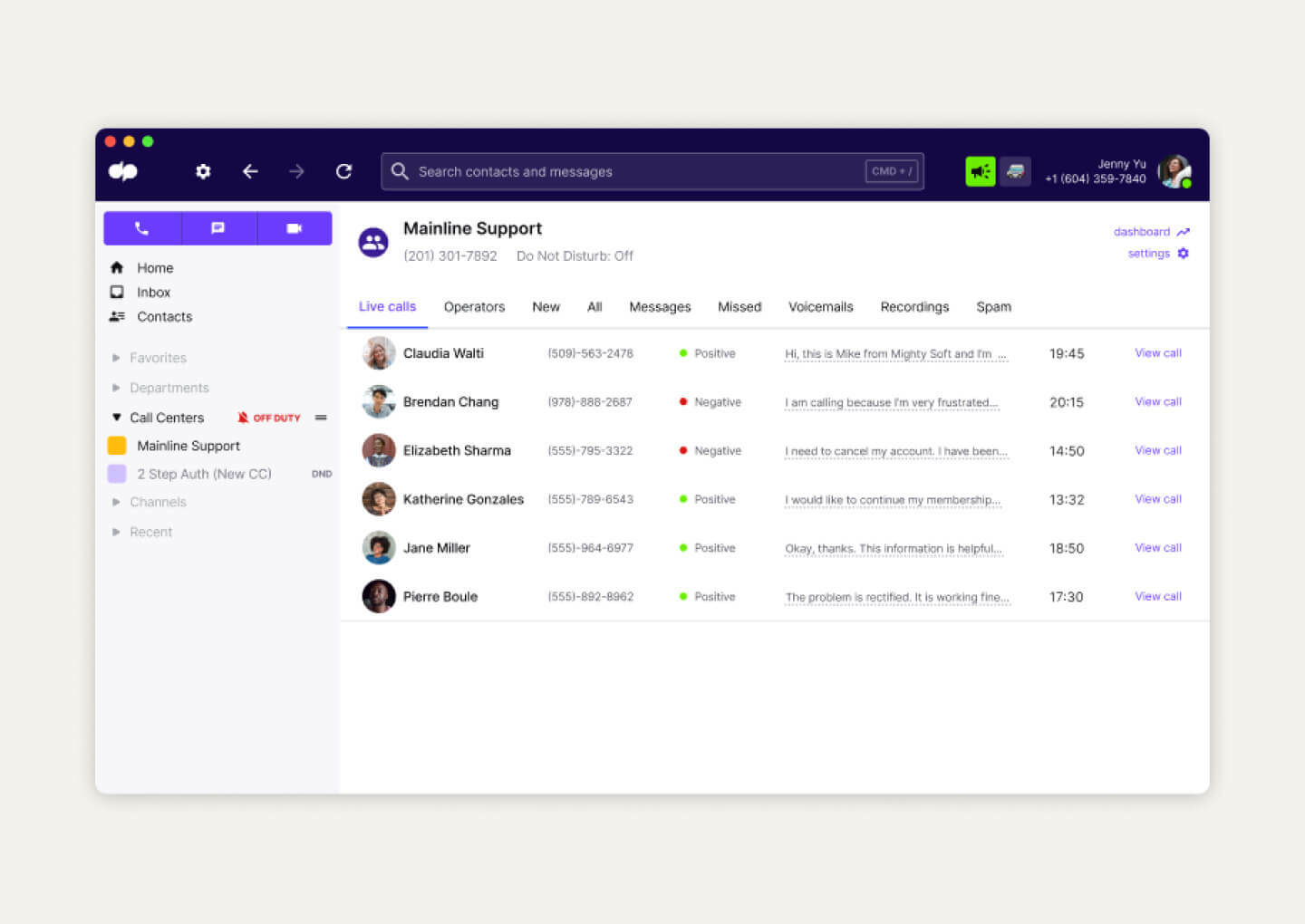 Truly unified communications
Dialpad isn't just a business phone system. It lets you make phone calls, send instant + SMS/MMS messages, have video conferences—and there are even fully integrated cloud contact center features—all in the same app. One login, one account, one cohesive user experience. Let us walk you through it!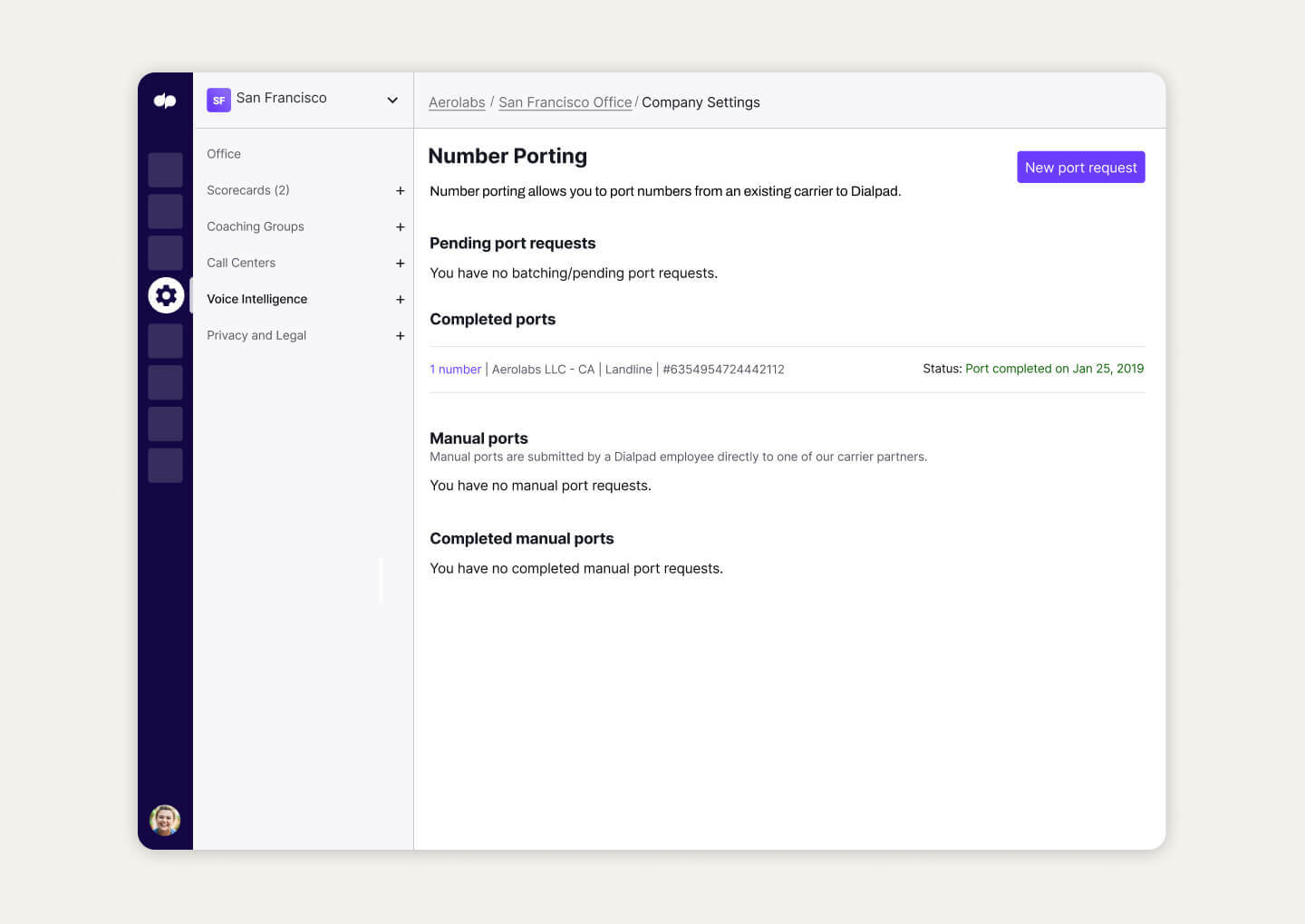 Keep your existing numbers
With Dialpad, you can port over any phone numbers you want to keep. Just go into your online dashboard, and we can get the process started for you in a few clicks. (Of course, your existing provider has to cooperate and release the numbers before we can complete the port!)
"
Migrating our company's numbers over was key and Dialpad made this super easy. We've been in business for over 30 years and changing our phone number would have been detrimental to our business operations.
"
Stanley Fukuda
Systems and Technology Manager, Mediasmith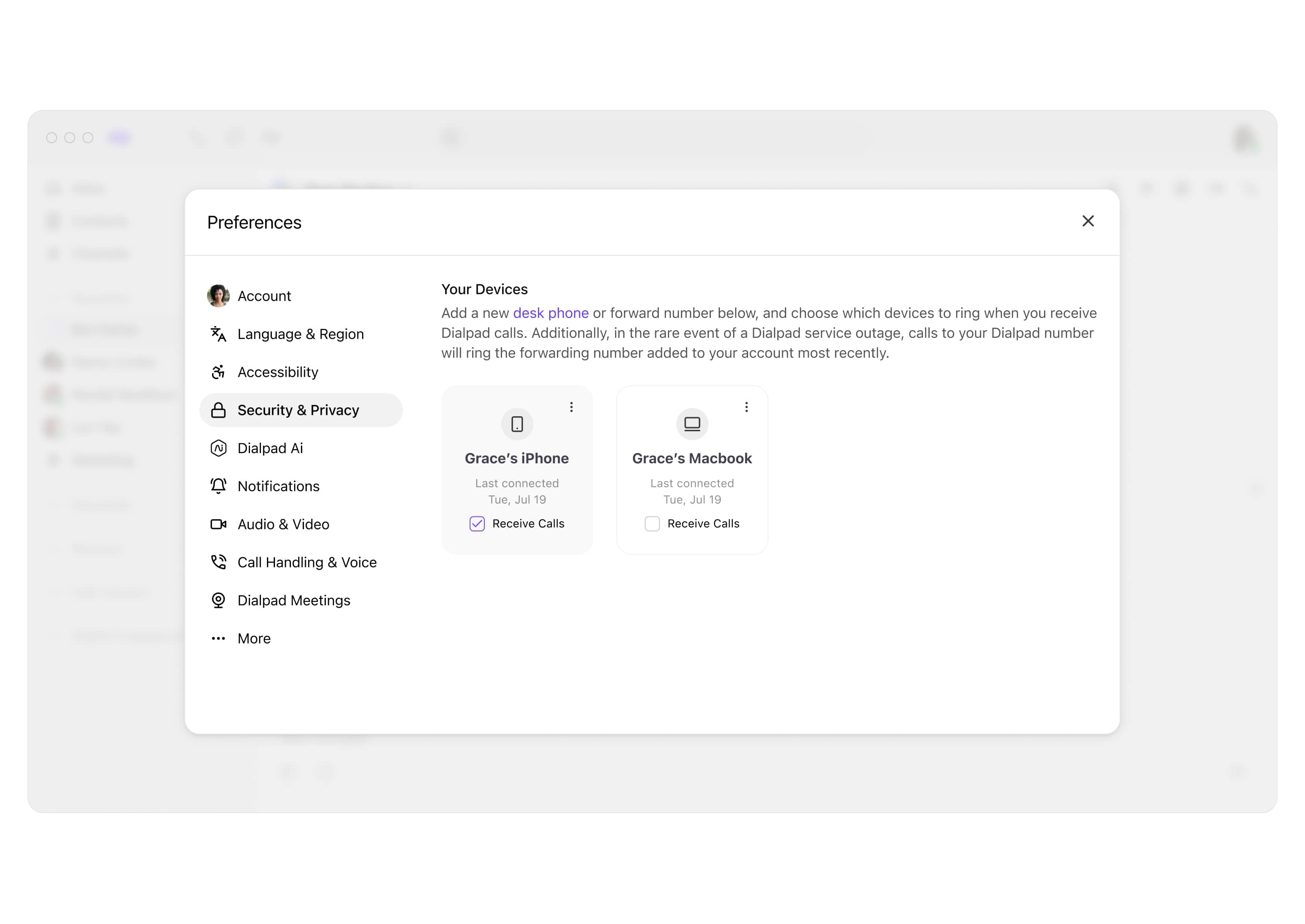 Easy call forwarding
Never miss a call again. If someone calls you while you're busy, you can have the call forwarded to a phone number of your choice—a landline, another department, or your colleague. You can choose up to five call forwarding numbers and change them whenever you want from your settings.

Plays nice with any device
With Dialpad's desktop and mobile app, you can work from literally anywhere with an Internet connection. It's designed for remote workers and hybrid offices! Android, iOS, Mac, PC—Dialpad even works on web browsers, no downloads needed!

Built-in AI
Dialpad Ai not only transcribes your calls in real time more accurately than most leading competitors, it can also automatically log action items from meetings, and even pop up Real-time Assist cards for contact center agents when tricky questions come up!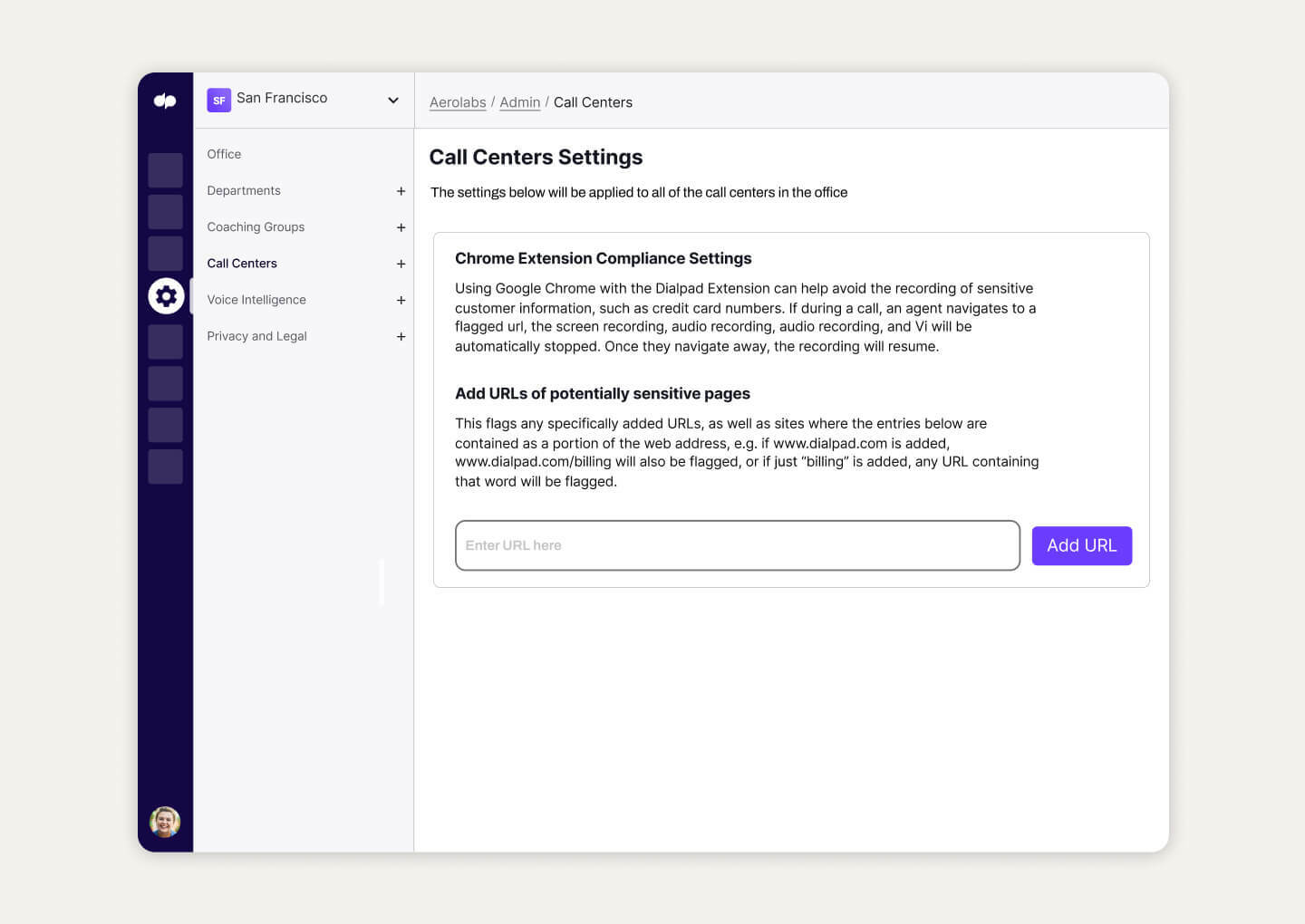 Call recording
Whether it's for training purposes or to protect you and your customers in a dispute. Dialpad offers unlimited call recordings in all paid plans. You can set it up to automatically record all your calls, or do it manually if you have strict compliance rules. There's even APIs that can automatically pause recording when agents are taking down sensitive information like credit card numbers!
Need mobile and flexible communications?
Dialpad's AI-powered collaboration platform lets you make phone calls, have video meetings, send SMS/MMS messages, and more—from one intuitively designed app. Book a product tour to see how it can work for your organization!

HD call quality
Dialpad's unique dual-cloud architecture and global voice network are designed to give you crystal-clear HD sound and video, wherever you are. Dialpad also offers a 100% uptime SLA for Enterprise customers, so your communications will be glitch-free, professional, and always on.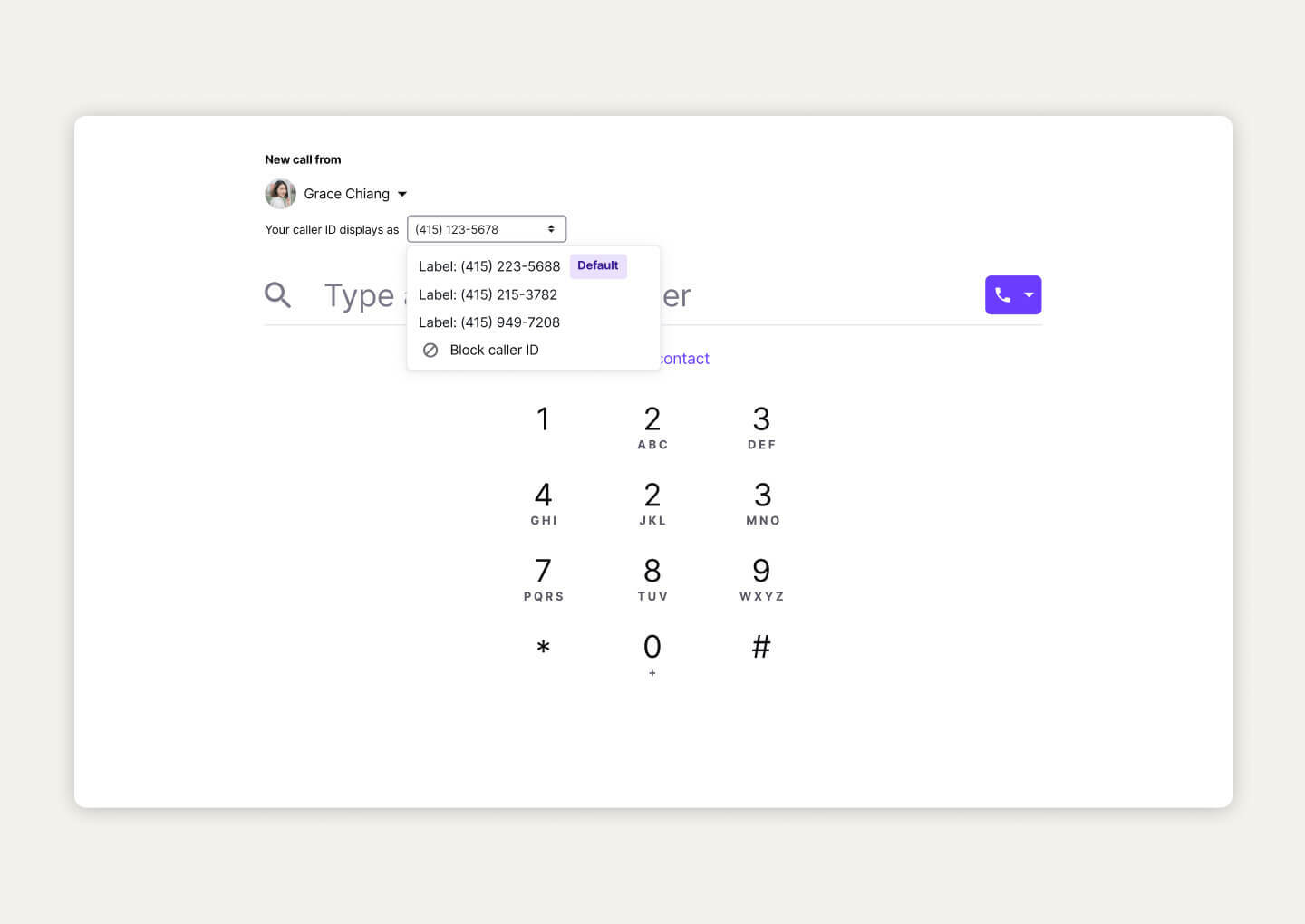 Custom caller ID
Make a lot of calls from your personal cell phone? Dialpad's caller ID feature lets you choose which caller ID to display when you're calling clients or prospects. No more carrying around two phones to work on the go.
"
Being able to switch between the desktop and mobile interface has been big. When I'm on a call and have to step away from my computer, I just hit a button and the call flips from my computer to my phone as I'm going out the door. With most other platforms, you don't really find that kind of seamless transition.

"
Michael Case
IT Manager, SpinCar
FAQs about on-premises gateways
Why are VoIP gateways useful?
If your business wants to transition to VoIP services but you still have traditional infrastructure in place, your budget may not allow you to make the switch all at once—and it may not be practical to do it right at this moment.
Small businesses can choose a hybrid approach where on-prem equipment is combined with VoIP gateways to connect an ITSP (Internet Telephony Service Provider) over SIP trunking. That way, you can keep using your familiar equipment but still access the advantages of VoIP.
Another handy aspect is that VoIP gateways have "failover" modes, where they can switch to the PSTN if the Internet isn't available.
Can you tell me a bit more about about VoIP gateways work?
What are "POTS" and "PRI?"
How does Dialpad's PSTN gateway work?
Are there other types of analog VoIP gateways?
Does Dialpad's on-premises gateway solutions require a specific plan or license type?
Can I access internet faxing through a VoIP gateway?
Is it easy to troubleshoot VoIP?
Which countries is Dialpad's PBX gateway solution available in?
Where can I go to learn more information?