Conference Call Controls
With Dialpad's web conferencing software, organizers can access conference call controls both on the web and on the phone. Functionalities such as Mute All Participants and Lock Conference Room give organizers full control of the online meeting to ensure that everything goes smoothly.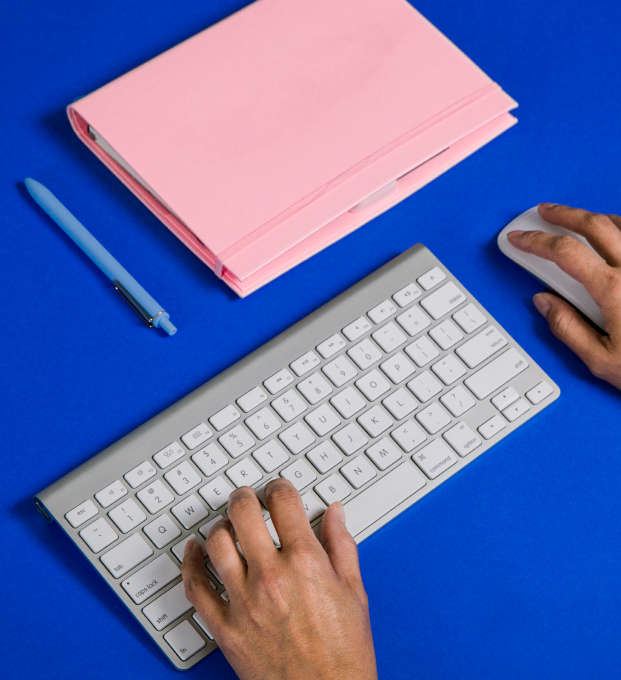 Conference Call Controls on the Web
Using Dialpad's web conferencing software, you have access to a comprehensive list of conference call controls as a participant, and the list is even longer if you are the Organizer. Below are the call controls you can access on the web, please refer to the image to locate them on the web app.
Speaker: The participant who is talking will have a green box around their participant card.
Conference Information: Here you have the option to name your meeting, check the duration of your conference, invite additional participants, or enable/disable voice intelligence and call recording functionalities.
Participants: Click here to see all of the participants on your call. As a conference Organizer, you will also have the ability to lock your conference, mute everyone, or mute/unmute individual participants.
Chat: This is where you can start a conference group chat with the other participants.
Change the Call Layout: During screen share mode, click here to flip back between viewing the screen share and viewing all the participant cards. When no one is sharing the screen, click here to switch between the grid view and the video view.
Share your Screen: Click here to start a screen share. You have the option to select which screen or browser window you'd like to share with the other conference participants.
Change Device Settings: Click here to change the audio settings for your call.
Organizer Controls: Additional controls like Mute All or Lock your Conference are available for conference organizers under the "Organizer Control" button.
Mute: Call participants have the option to mute/unmute themselves.
Video: Click here to switch the video conferencing option on or off.
Hang up: You will be able to select if you want to end the conference or hang up yourself only.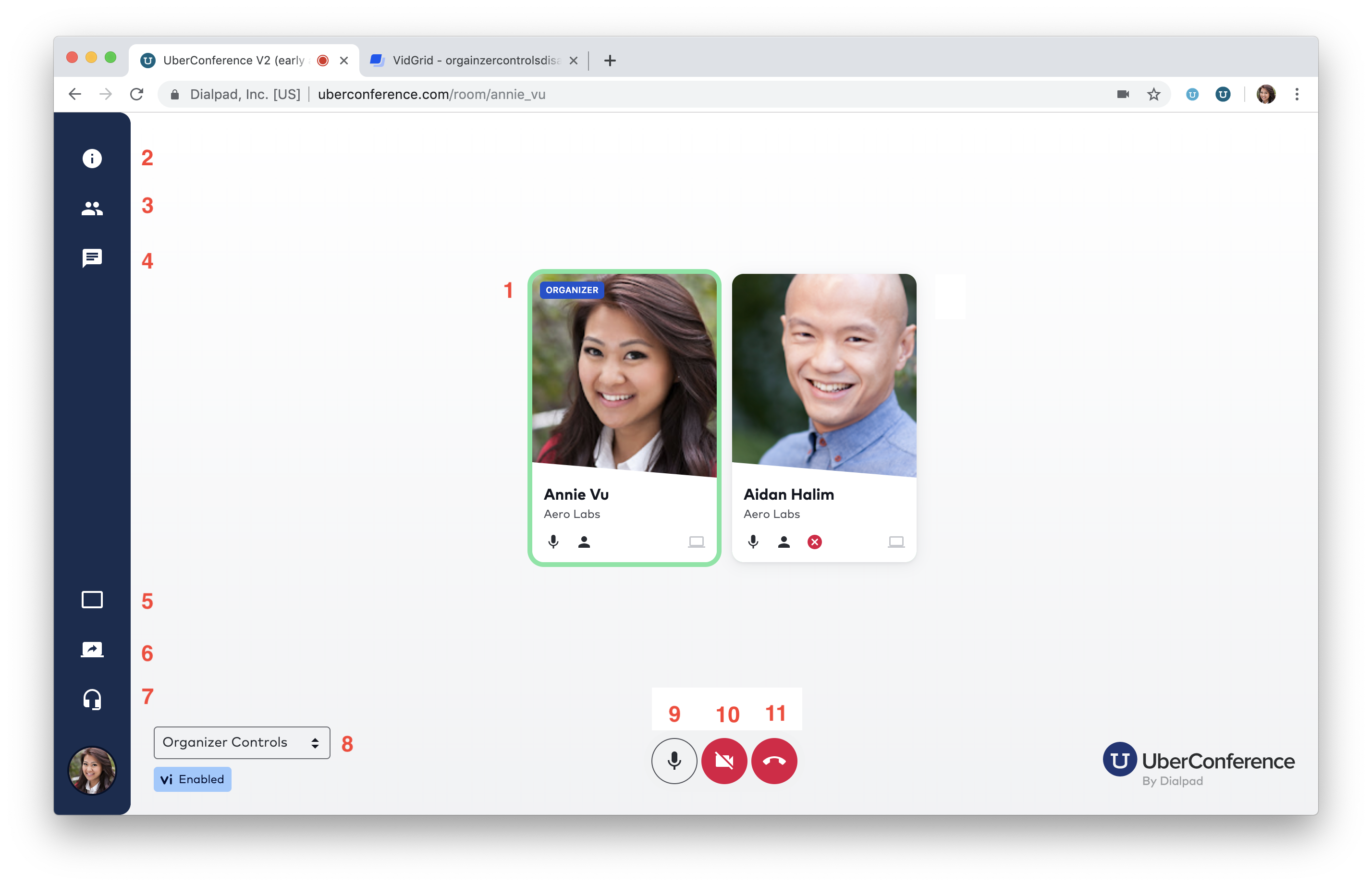 Conference Call Controls on the Phone
When people have to join a conference call on the go, they often opt for dialing in through the phone. Even though the conference call controls you can access over the phone are not as comprehensive as what's available on the web, you will still have all the major capabilities you need at your fingertips.

When you join the conference call from your phone by dialing in the Organizer number, here are the major conference call controls available to you:

Lock a Conference: Press ##
This functionality is only available for the conference call Organizer, and using this allows you to lock the conference so that no additional participants can join.

Record a Conference: Press 00
Conference recording is another key feature that can be done quickly on the phone, so you can easily have your online meeting recorded to revisit later.
Unmute Participants: Press *
Muting and unmuting all participants is another special privilege given to the conference call Organizer in case there are a lot of background noise and distraction coming from call participants.
Frequently Asked Questions
Do conference participants who are not organizers have access to call controls?
Yes, there are a few conference call controls reserved specifically for the conference Organizer, but the majority of call controls are available for every call participant.
Are conference call controls only available for certain plans?
Conference call controls are available for all Dialpad Meetings users, regardless of plan.
Is there a way to disable Call Recording and Voice Intelligence?
Yes, you have the option to disable Call Recording and Voice Intelligence features in the Conference Information section.
Why are conference call controls useful?
Conference call controls come in handy in making sure that all participants have a positive web conferencing experience.