API and Webhooks
Dialpad's admin API and webhooks provide organizations with more call data and additional user management functionality. This can help organizations create more business efficiencies and make smarter, data-driven business decisions.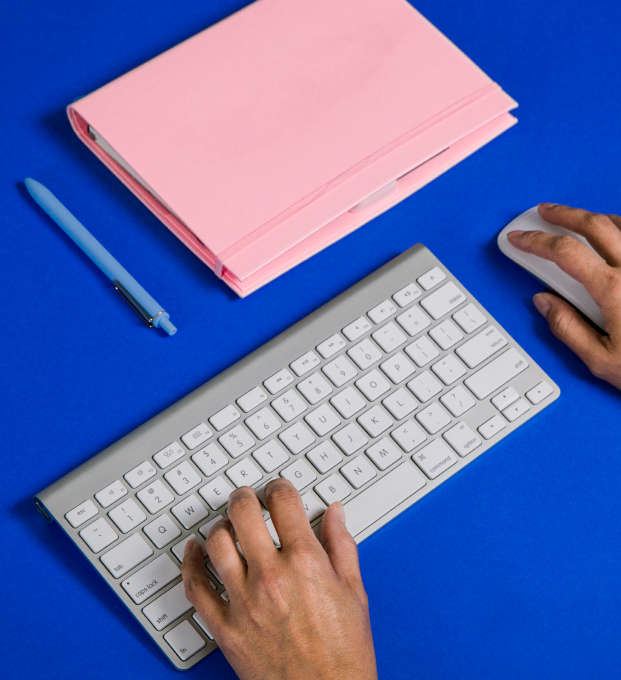 Smarter User Management
Save time and make user provisioning infinitely easier by automating the process of adding or removing users across all the platforms that require it. For example, when a user is added to your organization's HR platform, they can automatically have a profile created—including adding the user to a department and establishing permissions—within Dialpad. This leaves team leads free to focus on properly on-boarding new employees and getting them up to speed rather than wasting time trying to complete small administrative tasks.

Similarly, when an employee leaves the organization, removing their profiles across all platforms—including Dialpad—is just as easy. And there aren't any messy, out-of-date, or mismatched records left within the system.
Pull Call Logs
Having access to your call data is important. The Dialpad Admin API allows you to export logs in .csv format to programmatically access call logs, summary analytics, call recordings, and voicemails.
This data can then be uploaded to a business intelligence platform used by your organization so you can do a deep dive to review metrics, identify opportunities for coaching, retain data for compliance purposes, and uncover insights that can help you make smarter business decisions.
Frequently Asked Questions
What does the Admin API do?
It provides access to certain advanced user management features and the ability to pull your organization's call log data.
Who typically accesses the Admin API?
This is a feature typically used by web developers.
Why would I want to pull call data?
Call data—including call records, call recordings (must be enabled), and voicemails—can provide your organization with important information about how people are communicating and how to improve it.
Why would I want to have access to advanced user management features?
Having access to advanced user management can help you automate many of the on-boarding tasks and remove many manual tasks involved with hiring new employees.
Does API access cost more?
No. API access is completely free and available to Dialpad customers on the Enterprise plan.
Will API capabilities grow in the future?
As Dialpad grows and adds new features, it is possible that more API access will be provided.
I only want user management functionality through my IAM provider, though, is that a issue?
No problem. Dialpad for Enterprise has Okta, Google G Suite, Microsoft Office 365, and OneLogin integrations.
My question wasn't answered. Where can I learn more about Dialpad's admin API?
We have an in-depth technical Help Center article that you can read here.