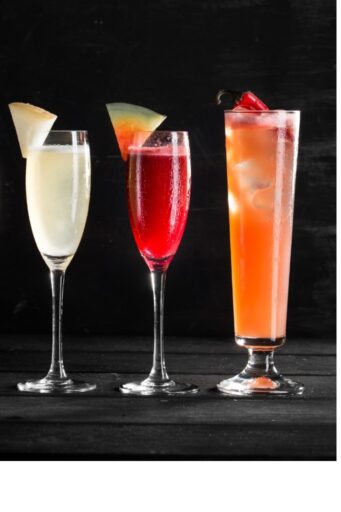 Rockin' Cocktails with Dialpad
Hosted by Dialpad + Leandro of "The Educated Barfly"
Let's Rock Out With Rockin' Cocktails
It's an invite-only mixology class...and the drinks are on us.

Sign up to receive a kit with ingredients for three unique cocktails plus a guided session by Leandro of "The Educated Barfly." (He's been a boss of bartending since 2008 + stars in his own YouTube channel he launched in 2017.)

So don't hesitate to join this educational, fun and interactive class where you'll learn how to elevate your cocktail game with a real pro.

WHEN: Tipsy Tuesday on July 12th. Pick the class that works best for you:
Session 1: 5:00 pm EDT/4:00 pm CDT

Session 2: 5:00 pm MDT/4:00 pm PDT
WHERE: Virtual, so you can work (and sip) from anywhere. Join us from home, the office, or vacation! Your meeting link will be sent upon confirmation.

Date & Time
Tuesday, July 12, 2022 @ 5:00pm EDT
Rockin' Cocktails | Virtual Experience With Dialpad