Event
Halloween Treat with Dialpad and Crown Castle
Date and Time
Tuesday October 26th at 11:30am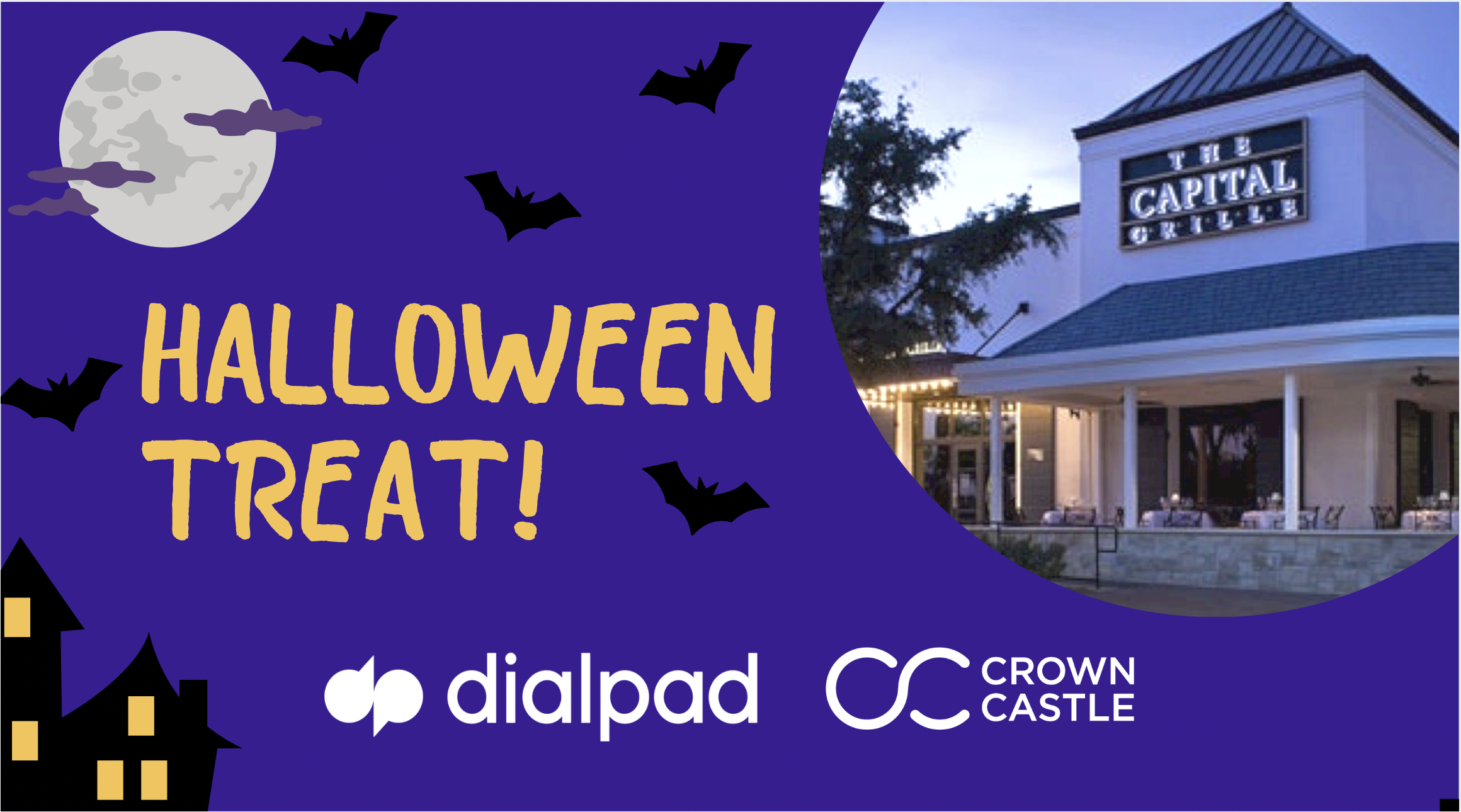 Enter if you dare... and join Dialpad and Crown Castle at The Capital Grille on October 26th! Learn how their unique solutions can help solve those eerie connectivity and communication problems that are keeping your clients up at night. All treats, no tricks!

Where: The Capital Grille
Address: 7300 Dallas Parkway Plano, TX 75024
Date: Tuesday, October 26th
Time: 11:30 AM
Don't 👻 us, register now!