VIP Event with Dialpad + ChromeOS
GAME ON: Nets vs. Knicks | Hosted by Dialpad + ChromeOS
Join Dialpad and Google ChromeOS for an up-close, action-packed outing at Barclays Center where the Nets will take on the Knicks, December 20. Register here to claim your spot!
Join Our Waitlist
This event is at capacity. Please register if you'd like to join our waitlist.
ChromeOS devices result in improved agent productivity, security, and return on investment. They also deploy faster than the competition.
And Dialpad's Ai-powered customer intelligence platform is truly in a league of its own.

Allow us to tell you more about how ChromeOS + Dialpad work beautifully together at this two-part event which includes:
- Webinar presented by ChromeOS & Dialpad on 12/19 at 11:00 AM
- Your ticket to the Nets game on 12/20 at 7:30 PM
(Guests must attend the webinar in order to receive their Nets ticket)
In collaboration with: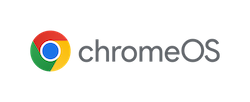 Date & Time
Wednesday, December 20, 2023 @ 7:30pm EST
Location
Barclays Center | 620 Atlantic Ave, Brooklyn, NY 11217