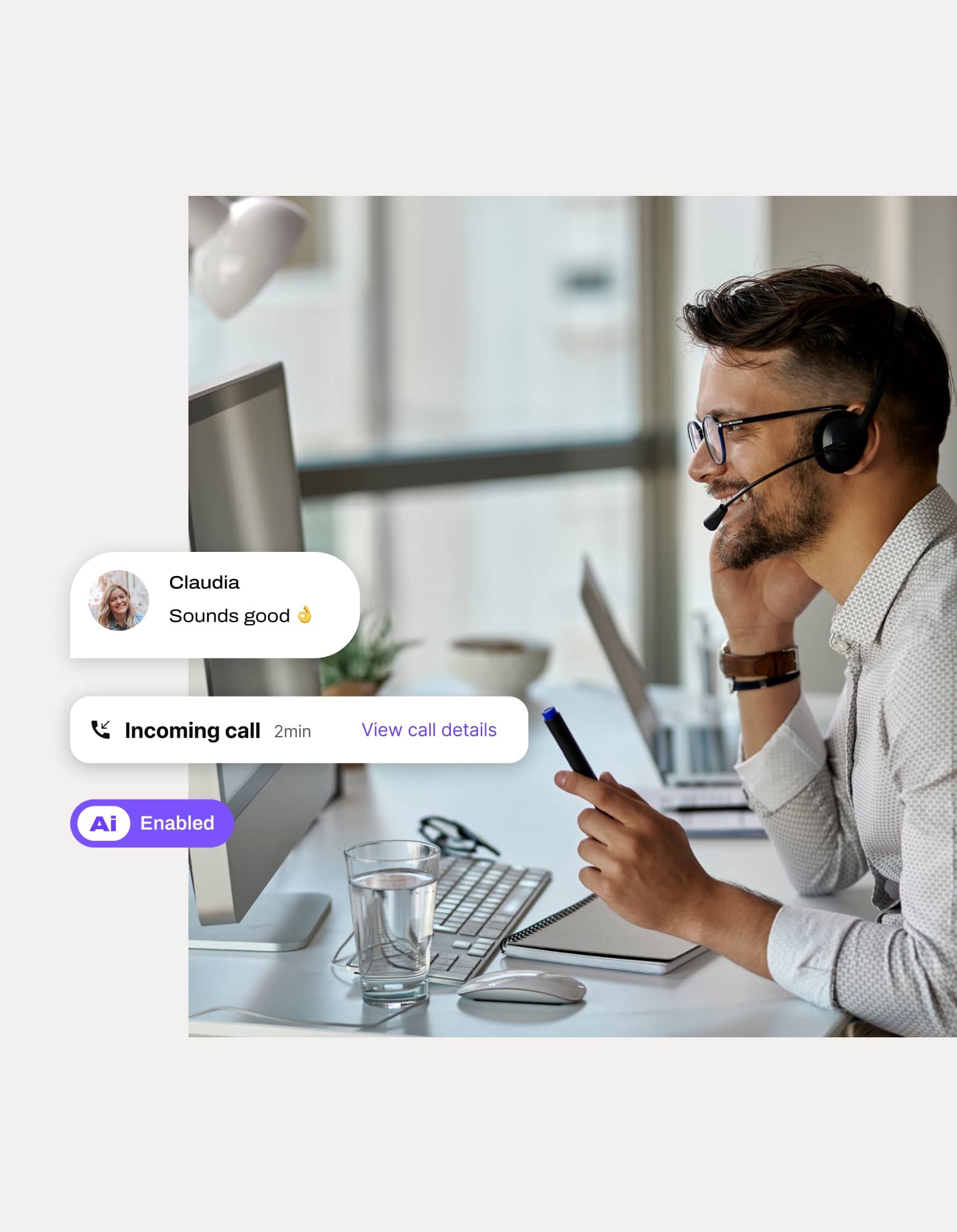 DIALPAD FOR AUTOMOTIVE
Shift your
communications
into high gear
Whether you work in automotive sales or repairs, you need to be able to reach your customers quickly, clearly, and from anywhere. With Dialpad, you'll get all the tools you need to call, message or text, and have video meetings with your customers, no matter where the road takes you. Get a personal walkthrough of the product!
Loved by dealerships and repair shops across the industry





See why the automotive
industry loves Dialpad
Case Study
See why Smart AutoCare chose Dialpad over the big name brands.
Case Study
SpinCar took Dialpad for a spin, and uses it for over 1,800 calls a week.
Case Study
See the difference Dialpad made after Andy Mohr Automotive Group made the switch.
Get your communications up to speed with Dialpad