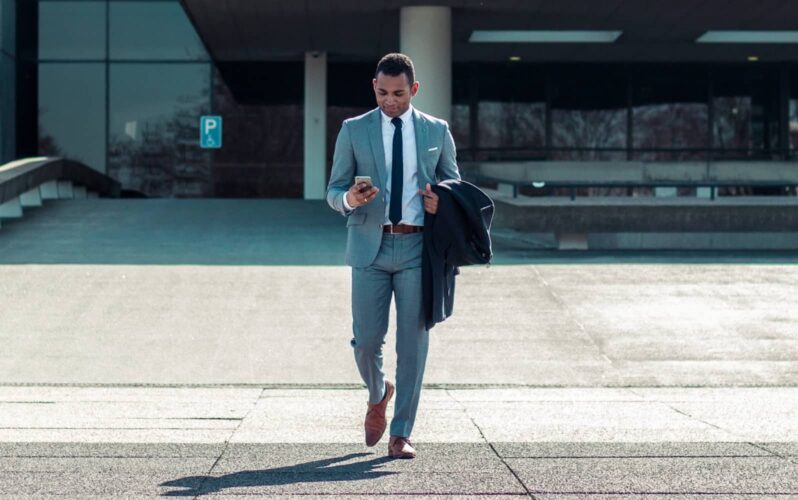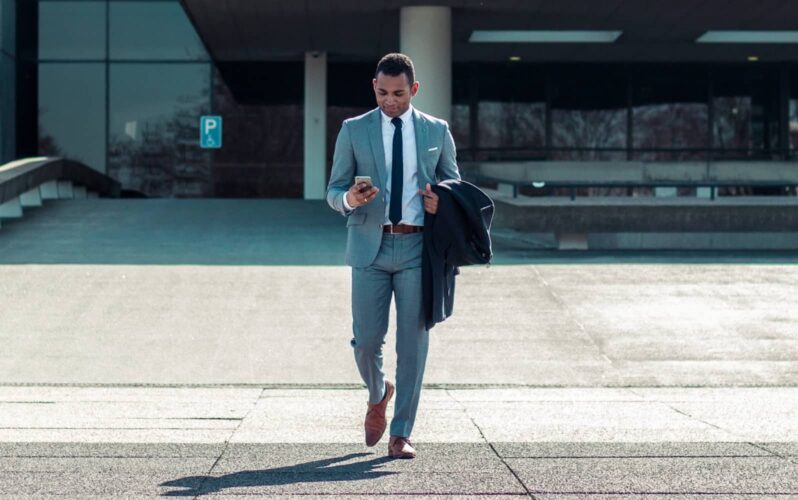 ---
What's more challenging than finding the right legal team for your business? Try running the premier legal search firm in the U.S. with only a handful of staff members and an old, outdated phone system.
For 22 years, Solutus Legal Search has helped companies of all sizes, from early startups to large enterprises (we're talking Google and Netflix-large), grow their legal departments by adding world-class lawyers. They have a global reach, from the West Coast to East Coast, EMEA to APAC and everywhere in-between, ready to help businesses hire their legal executives.
And they do it all—while achieving an impressive average search completion time of 38 days (from the start of the search to job offer) with a team of just 10 people.
So, how do Solutus' employees stay connected with each other—and their clients?
From "clunky" to the cloud
At first, Solutus used a phone system that relied on desk phones which were, in the words of founder and CEO Julie Brush, "clunky," and could only be used from the office.
There was one admin phone they could use to transfer calls, and aside from that, they were pretty limited in what they could do with their phone system.
When you're constantly on the go, a desk phone isn't especially useful. "We couldn't just unplug our phones and bring them with us when we were on the road, so the phones themselves just ended up gathering dust," says Julie.
And the worst part—they had to pay each month to rent the phones!
Julie wasn't having it. Why pay monthly fees to rent desk phones that no one used? She knew Solutus needed a modern, cloud-based phone system that would enable her team work from anywhere and on any device.
She started searching for a new law office phone system with two key features. "I have employees who are dispersed throughout the U.S. and work from home or in different geolocations. I needed a seamless product where my team could work anywhere and maintain the same phone number, so our clients and candidates would experience continuity," says Julie.

Calls and conferences on the go
Now, Solutus' team can use the Dialpad app to take and make calls from anywhere, on their phones or computers.
What if a staff member has to head out while taking a call at their desktop? It's not like they can pick up their computer and walk out with it. Well, all it takes is the tap of a button to flip the call over from the computer to the phone. Julie herself enjoys that feature.
"
One thing I really like about Dialpad is how you can take calls from your computer, and easily transfer the call over to your cell phone if you need to get up and go. I use this feature often, when I have to leave work early to pick up my daughter from school.
"
Julie Brush
Chief Executive Officer
What about missed calls? Dialpad's visual voicemail lets Julie and her team check the transcript to instantly view the content of a message. "That's really important," Julie explains. "The transcript feature lets me review the content of the message to determine whether the call is mission critical and I need to prioritize the return call. If it is not as time sensitive, I can still preview the caller's message/request before I get back to them."
Now, if all Dialpad offered was the cloud calling and visual voicemail, that would already be a huge step up from Solutus' old system. But why stop there?
How about conference calls? Check! Solutus' team can launch conference calls on any device, and join them just by clicking a link (no pesky meeting PINs or access codes required):
SMS messaging? Absolutely! Solutus' employees can send messages, photos, and files from the Dialpad app, even during a meeting. In fact, they often message each other to chat and share important information, which has been great for communication and teamwork:
And on top of that, they can always check each others' status to see who's busy on a call and shouldn't be interrupted (because no one wants to suddenly get a call when they're already in the middle of one).

"The analytics feature is huge for lawyers"
Because Julie and her team are on their phones all the time, it's especially important for them to be able to see their call metrics in real time. This includes, for example, things like how many calls are made and received, and how long they take.
And they can see all that in their online dashboard in Dialpad:
"
I can see the number of calls and their length, which are good metrics to get a sense of how we're working. It helps with productivity and shows how effectively we're using different resources to be productive.
"
Julie Brush
Chief Executive Officer
In fact, Julie thinks the analytics are great for larger law firms as well, since they can use the data to track how long their calls take:
"
One of the biggest pain points for law firms is tracking their billable hours. They need to track each minute spent talking to clients or on their behalf, so Dialpad's analytics feature is a critical resource for lawyers.
"
Julie Brush
Chief Executive Officer
With a small team working with businesses and lawyers around the globe, things are never slow at Solutus Legal Search—the team needs to be able to meet, strategize, and help one another with multiple clients and tight deadlines, which wasn't easy with their old desk phone system.
Now, after switching to Dialpad, they can now work from anywhere without worry.

Better client
experiences start here
Stay connected with a legal phone solution that brings all your communications into one beautiful workspace.