Customer Stories
Rocket Matter Raises the Sales and Service Bar with Dialpad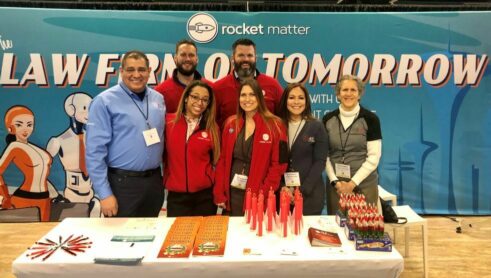 "Dialpad is secure and compliant which is a must, but it's also so easy to use."
Rocket Matter is a leader in legal practice management software. As the first SaaS practice management solution in the legal market, they serve thousands of law practitioners and firms.
Before Dialpad a couple of years ago, Rocket Matter was using a Broadsoft product for their business communications. "We were experiencing constant packet loss and poor call quality," said Jeff White, CRO at Rocket Matter. "I'd used Dialpad previously and knew it was time to consider it at Rocket Matter."
Jeff oversees all things revenue, including client acquisition, onboarding, channel, and customer success. He knew that having a reliable business communication system was critical for the conversations he and his team have regularly. "We considered other solutions, but Dialpad really offered everything we needed," explained Jeff.
Getting up and running with Dialpad proved to be easier than Jeff hoped. "The implementation manager from Dialpad who worked with us was absolutely incredible. I had a poor prior experience with another major phone company in the past and wanted to ensure that was not going to happen with moving to Dialpad. He not only ensured that we were satisfied, but he completely exceeded our expectations."
Soon, Rocket Matter had deployed all four of Dialpad's products across its three offices in two countries. "We have team members on Dialpad Talk and Dialpad Meetings, our Sales and Success teams use Dialpad Sell, and our Support Team uses Dialpad Contact Center," said Jeff. "And my team loves the mobile app!"

Staying compliant in a regulated industry
Dialpad's ability to service such a regulated and critical industry like legal has helped Rocket Matter remain competitive.
"Dialpad is secure and compliant which is a must, but it's also so easy to use. This allows us to offer our attorneys the ability to easily, securely, and effectively reach us no matter where we are. That's so important," said Jeff. "Because of Dialpad and Salesforce, our team is able to pack up our laptops and continue providing the 7-time Stevie Award-winning service no matter where we are."
Today, Rocket Matter takes advantage of Dialpad's robust features and integrations to make their internal workflows seamless. "The Salesforce integration is bar-none the best. Integrated experience with call dispositions that work with our high-velocity sales setup is incredible," explained Jeff. "We're able to track calls, coach new team members, track call dispositions with prospects and customers, and view reporting to ensure high call quality."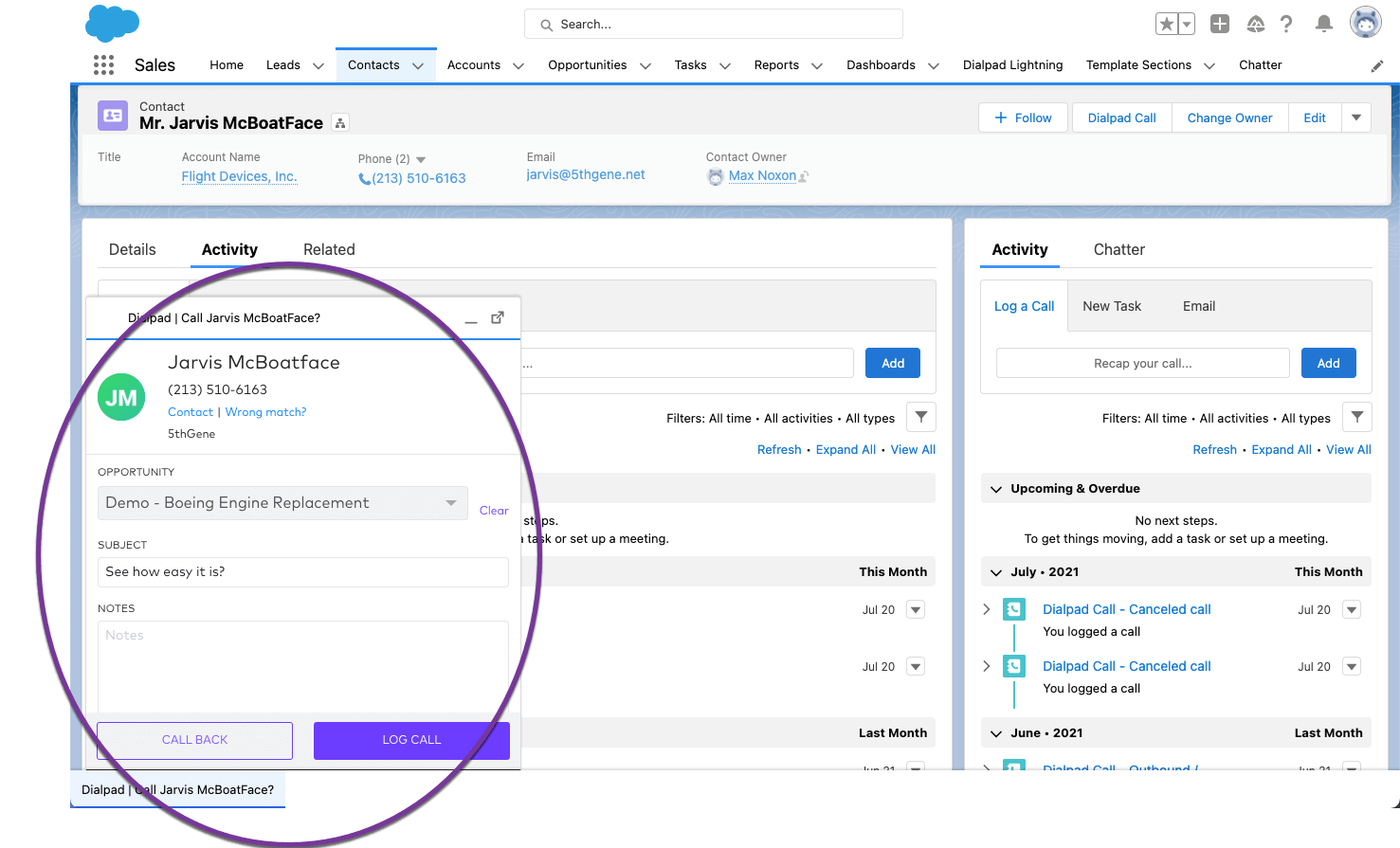 Saving $3,000 a year
And to top it all off, Rocket Matter is saving thousands annually since switching to Dialpad. "We save roughly $3,000 a year since moving to Dialpad." said Jeff.
"However, that doesn't account for the amazing savings we are seeing in churn reduction by providing an HD phone experience for our customers. No more dropped calls or poor call quality!"
"We're able to track calls, coach new team members, track call dispositions with prospects and customers, and view reporting to ensure high call quality."