What's a Dialer?
Dialers are
world travelers
Dialers are
marathon runners
Dialers are
coffee enthusiasts
Dialers are
aspiring playwrights
It's hard to describe the average Dialer because there is none!
We're a diverse group of people with a wide range of interests, expertise, and identities. Inside the office we share a passion for the work, but outside the office we're world travelers, home bakers, lead singers, and trivia geeks — and these are the traits that allow us to thrive in such a fast-paced, high-growth industry.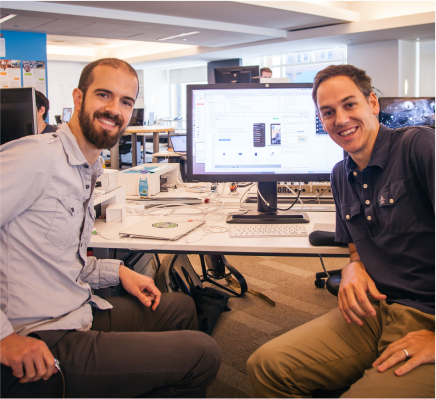 We're on a mission to make business communications great.
Whether our customers are in the office, running to a client meeting or on their way to yoga, our award-winning cloud-based business phone system is there to support them.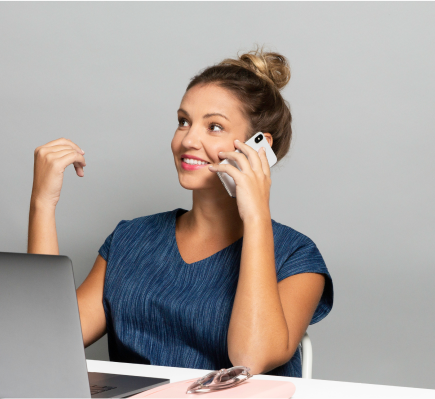 Do the Right Thing!
This is what it all boils down to. We let it shine through our friendships, our products, and our customer relationships.
Skill & Will
Slaying Goliath takes more than just skill, it takes will. A can-do attitude lets us do more with less and push that much harder to beat the competition.
Delight Our Customers
It's not just one person's job to make amazing things—it's everyone's. Dialers across teams make it their business to go the extra mile for our customers.
Respect Every Voice
A good idea can come from anywhere. Share your voice. Stop to listen. Encourage and partake in open and respectful debate.
Fed up with the legacy hardware that had overrun every workplace they'd ever known, they aspired to build a future-proof product that modern workers would enjoy using. It had to be intuitive, scalable, mobile and above all, a seamless part of the work day.
Inspired by the work they'd done with Google Voice, the team founded an instant classic: Dialpad UberConference, the world's first PIN-less, browser-based conferencing solution. Before long, Dialpad UberConference gave way to a complete unified communications suite spanning the full range of business communication needs, better known as Dialpad.
In 2010, three Xooglers set out on a mission to make business communications great.
2011
founded by the same team who created Google Voice
70k+
companies using our technology
800+
employees and growing
Benefits
Compensation & Equity
Teamwork makes the dream work! Our dedicated team members are what make our success. That's why we offer competitive salaries in addition to stock options.
Healthcare for All
An apple a day keeps the doctor away, and it doesn't hurt that we offer 100% paid medical, dental, and vision plans for our employees.
Reimbursements
We offer stipends to help cover your cell phone, home internet, and gym membership costs as well as continued learning and education expenses.
Office Meals
Bon Appetit! Enjoy catered lunches, free snacks & drinks (both health and unhealthy - no judgment!)
Dialers See the World
1-week, all expense paid vacation for 2, anywhere in the world! Every quarter we collectively nominate and recognize an employee who went above and beyond the call of duty. This is an extra special way to say 'Thanks for all you've done.'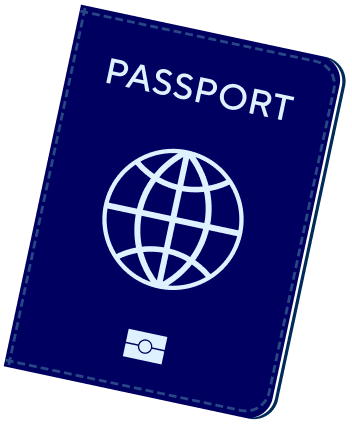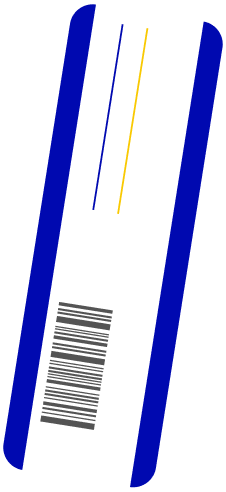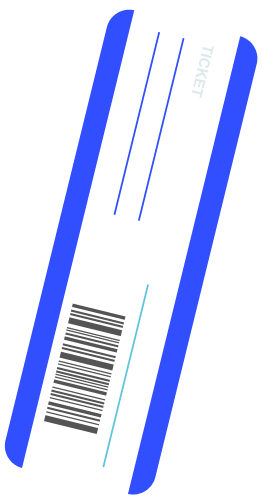 Diversity & Inclusion
At Dialpad, diversity fuels our company culture, product roadmap and overall approach to delighting customers. As a "work from anywhere" organization, Dialpad is committed to recruiting and hiring the best talent globally through active and deliberate sourcing & networking, building partnerships that foster a diverse pipeline of candidates from all backgrounds. We strive to eliminate bias from the recruiting process with diverse interview panels and regular internal training. We aspire to create a sense of belonging and an environment where every employee, candidate and partner is welcome and feels safe being their authentic self.
Virtual Hiring with Dialpad
Find out how Dialpad is Navigating Remote Interviews and Onboarding
Dialpad really fosters an environment of problem-solving. Our work is both task and team-driven, we have smart people working together to solve problems because it's what we love to do. It's not necessarily easy, but it's fun.

— Chris, Director IT
Everyone I have met at Dialpad from San Francisco to San Jose to Austin to Vancouver has been kind, smart and willing to help and share their knowledge. I have gotten the wonderful opportunity to work closely with a Product Manager, a role I hope to someday hold, as well as a generous educational stipend to complement my on-the-job training with online courses. I am excited to see where Dialpad will take me next!

— Anne Paling, AI Engineering, Kitchener, Canada
Dialpad is a fast paced company, we're constantly pushing the limit on industry innovation and it always feels like a team effort to get to the finish line. When you come to work at Dialpad, get ready to join a huge extended family!

— Bridget O'Brien, Sales Enablement Specialist, Austin
I believe the right pieces are in place to take this company to the next level. Dialpad does an exceptional job of recognizing people and motivating them to go above and beyond. If you are up for challenges garnished with an awesome culture and amiable environment you are welcome to knock our doors.

— Jerin Roy, Software Engineer, SF
Great Places to Work
Certified 2019-2020
2018 Wealthfront Career
Launching Companies
Internet Telephony
Product of the Year 2016
Deloitte Fast 500
2016, 2017
Internships
At Dialpad, our interns actively solve business problems, engage with employees across the company, and are full contributors, like the rest of the Dialpad team. Interns will get hands-on experience and an insider's perspective on the way Dialpad functions. Working with talented, authentic, and engaged employees, you will be challenged and gain valuable work experience—directly impacting the company. From attending department and company-wide meetings to social events, you will experience the innovative, celebratory, and inclusive culture at Dialpad.
We offer internship opportunities across all of our departments, which vary depending on education level and location. As an intern, you will receive competitive pay and many other awesome perks! This is your chance to show off your talents and shape the future of the workforce. Check out our internship opportunities to see which one is right for you! View current opportunities
View current opportunities