Save time and money compared to traditional phone systems
Traditional phone systems require paying multiple license fees to access additional features. In addition, monthly phone bills can add up with all the per minute charges. Our clear and simple pricing gives you all of your end user and company level features, as well as unlimited domestic calls and texts.
Dialpad's business phone solution doesn't require any hardware, carrier integrations, or costly IT maintenance. With Dialpad, your new office phone can be set up in minutes across the country or around the world. Not only is this cost-effective but time-saving as employees automatically receive the latest features and upgrades.
Enable true mobility for your team
Today's employees are constantly on-the-go, working from their desk, from home, at Starbucks, or at the airport. Dialpad enables true mobility by allowing seamless communication through the mobile app. Your team can easily install the Dialpad mobile app to send and receive business calls on their personal device. Mobile apps include:
Ability to send and receive calls with your business caller ID
Access to company directory
Ability to send and receive SMS and instant messages
Access to voicemails and call recordings
Increase productivity through seamless integrations
Having more context on a call makes employees more productive. Traditional business phone systems provide dial tone and basic caller ID. Dialpad integrates with other cloud technologies, giving phone calls rich context. Inbound calls have caller ID with LinkedIn information. While on a call, users can seamlessly access information from Google Apps such as recent Gmail messages, future Google Calendar events, and share Google Docs.
"What's most exciting to our team is the 'plug and play' nature of Dialpad. To be able to get setup quickly and do things that you wouldn't be able to do on an old-school, traditional phone system, with a click, is really compelling."
– John Karlo Torres, Development Project Manager at CoachArt
Get a modern phone system for your business with Dialpad
Start Your Trial
Dialpad offers a better communications experience for calls, messages, and meetings. Get in touch with our team through the form below and we'll get back to you soon.
Thank You!
Our team will contact you shortly to get you setup with your trial.
In the meantime, check out our free conference calling service UberConference! We eliminate PINs, show you who's on a call, and offer screen sharing, document sharing, and more—all from your browser with zero downloads.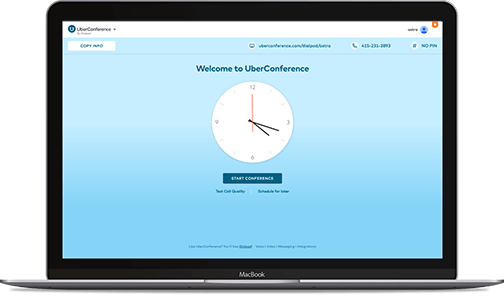 Learn More
Thanks for requesting a trial.
Unfortunately, we're not fully available for international offices without a US-based address at this time.
Should you have a US-based address, please feel free to start your trial here.
Also check out UberConference! Our Free Online Meeting Platform. No Pins. No Problems. No Downloads.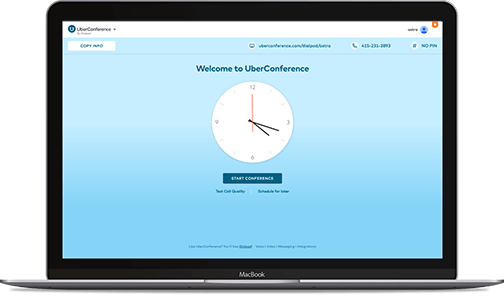 Learn More