Clear Space & Minimum Sizing
Primary Logo
Clear Space & Minimum Sizing
Logomark
Incorrect Usage
The success of the brand depends on the Dialpad logo maintaining a consistent appearance in all communications. In order to preserve the integrity of the logo, the following examples illustrate how it should not be used.
01. Do not substitute the letter forms for another
02. Do not colorize individual parts of the logo
03. Do not use logo in a container
04. Do not rotate randomly or change the angle of the logo other then 90 ̊ or 180 ̊
05. Do not add effects or treatments to the logo
06. Do not warp or stretch the logo
Color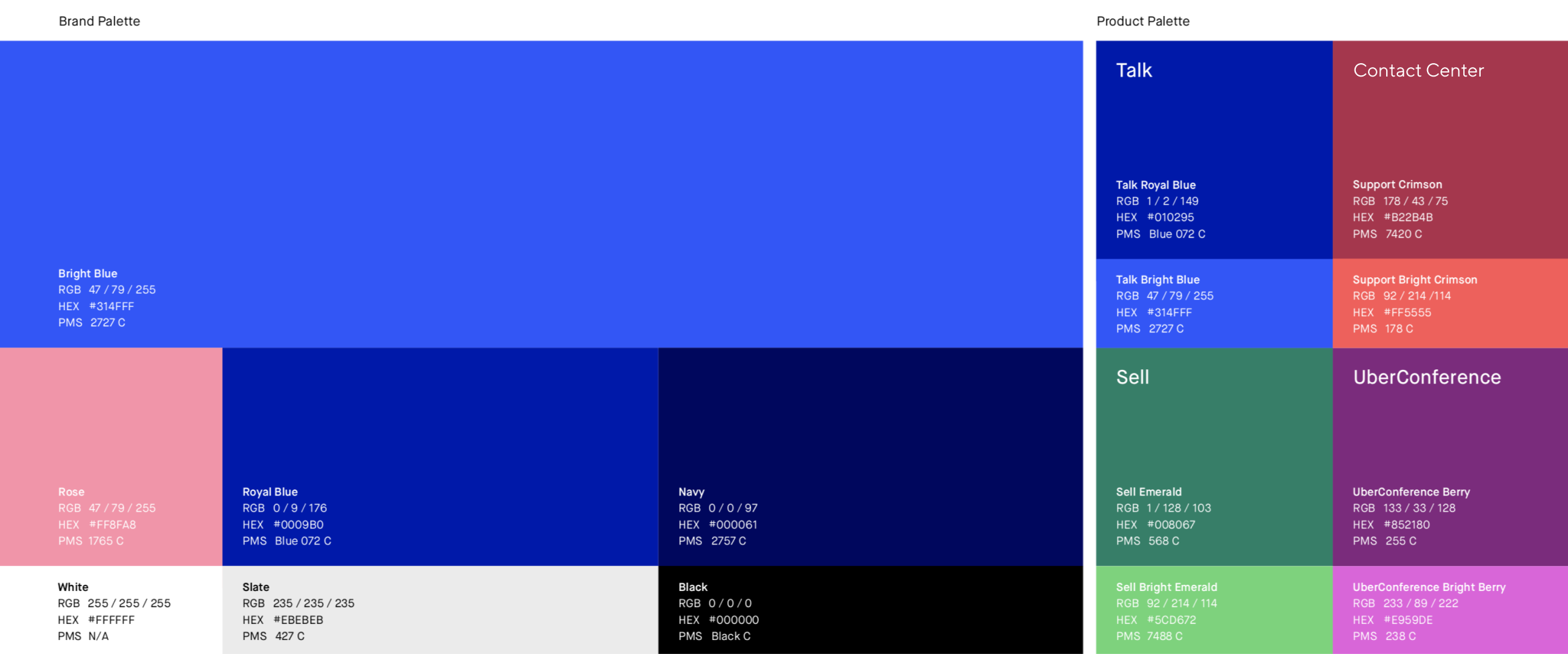 Brand Color Usage
Brand Color Usage
The Dialpad brand palette is made up of colors to appear in different use cases and across different media. Here is an approximate breakdown of the intended color usage, denoting the colors that feature most and least across the brand system.
Note: This visual representation is just a guide, and best judgment is favored above exact percentage breakdowns.
01 Used Most
Bright Blue
White
02 Used Often
Navy Royal
Blue
03 Used Least
Rose Slate
Black
Typography
The primary typeface is TT Norms
TT NORMS REGULAR
ABCDEFGHIJKLMNOPQRSTUVWXYZ
abcdefghijklmnopqrstuvwxyz
1234567890
TT NORMS MEDIUM
ABCDEFGHIJKLMNOPQRSTUVWXYZ
abcdefghijklmnopqrstuvwxyz
1234567890
TT NORMS BOLD
ABCDEFGHIJKLMNOPQRSTUVWXYZ
abcdefghijklmnopqrstuvwxyz
1234567890