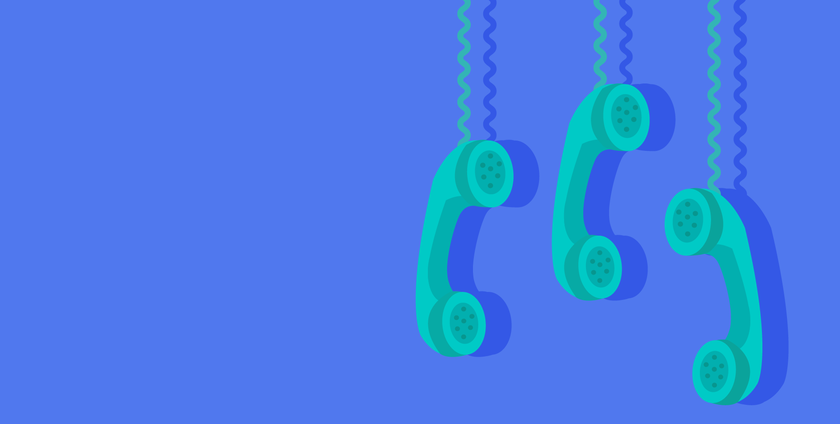 March 15, 2019
March is here which means so is spring, college basketball, and the start of the conference season. While we may not be able to help you pick your bracket, we can help you find your way around all 60+ sessions happening at Enterprise Connect, March 18-20th in Orlando.
Check out our top picks below to make your time at the show a slam dunk.
Monday
MOBILE STRATEGIES TO FINALLY ELIMINATE THE DESK PHONE
Monday, March 18 | 8:00am - 8:45am
Panelists: Dan Thompson (Dialpad), Greg Zweig (Ribbon Communications), Doug Wadkins (T-Mobile for Business), Caitlin Clark-Zigmond (Verizon Wireless)
Get up to speed on enterprise-oriented mobile services, how offerings compare, and what use cases might best.
TEAM COLLABORATION GROWING PAINS
Monday, March 18 | 9:00am - 9:45am
Panelists: Lorrissa Horton (Cisco), Christina Kosmowski (Slack), Lan Ye (Microsoft)
How do you make sure that Team Collaboration systems will be enterprise-grade and truly production-ready?
COMMUNICATIONS & COLLABORATION 2022: EMERGING TECHNOLOGIES REALIZING THEIR PROMISE?
Monday, March 18 | 1:00pm - 1:45pm
Panelists: David Chavez (Avaya), Dan Thompson (Dialpad), Adam Champy (Google Cloud), Kira Makagon (RingCentral)
Cloud, artificial intelligence (AI), and Internet of Things (IoT) have made the way we collaborate more efficient and cheaper, but that shouldn't be the end goal.

Tuesday
MODERN, SECURE BUSINESS COLLABORATION WITH SLACK
Tuesday, March 19 | 12:10pm - 12:30pm
Speaker: Karishma Kothari (Slack)
CUSTOMER SERVICE IS A TEAM SPORT: HOW TO PLAY IT WELL
Tuesday, March 19 | 3:30pm - 4:15pm
Speaker: Venkitesh Subramanian (ServiceNow)
Wednesday
GOOGLE KEYNOTE
Wednesday, March 20 | 11:30am - 12:00pm
Speaker: Rany Ng (Google Cloud)
AI IN THE MEETING ROOM…SERIOUSLY?
Wednesday, March 20 | 2:00pm - 2:45pm
Panelists: Tom Richards (Cisco), David Danto (Plantronics - Polycom), Robin Zueger (Google), Joan Vandermate (Logitech), Dan Acquafredda (Ricoh)
AI in the meeting room: The value it brings, the current state of readiness, and what's coming in the future.
EVOLVING ENDPOINT DECISIONS AND STRATEGIES: ENTERPRISES WEIGH IN
Wednesday, March 20 | 2:00pm - 2:45pm
Panelists: Matt Diioia (Cigna), Neal Piliavin (HubSpot), Pankaj Patra (Brinker International)
Enterprise leaders share their unique approaches to communications endpoint decisions.

Wednesday, March 20 | 3:00pm - 3:45pm
Panelists: Daniel Hong (Forrester), Taj Singh (Uber)
Contact Center/Customer Experience thought leaders discuss scaling conversational AI in customer engagement.
Bonus points
Swing by booth 2224 in the Expo Hall to meet our team of business communication MVPs. We'll be giving demos, handing out socks, and helping other IT leaders write plays for smarter collaboration.
See you there!