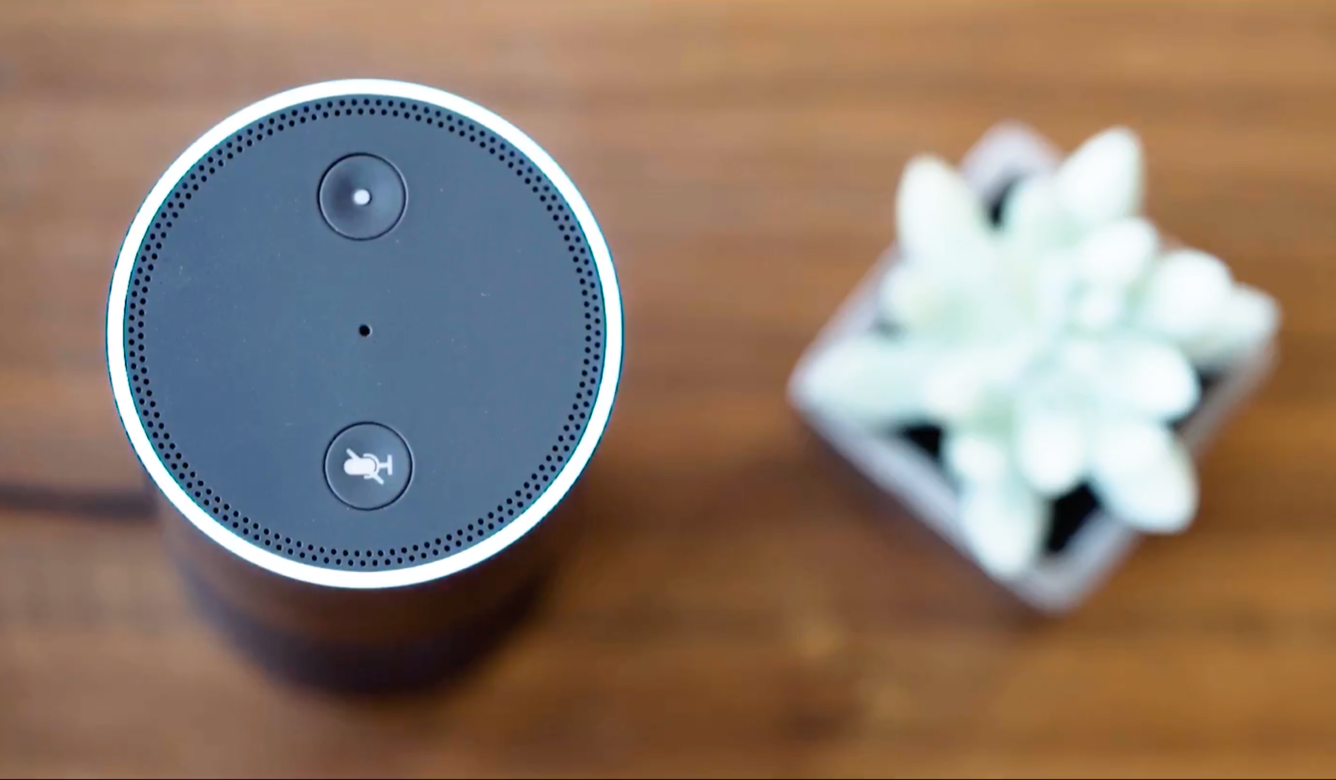 April 25, 2017
"Alexa, call Brian with Dialpad."
"Alexa, add Vincent to the call."
Dialpad just announced its integration with Alexa, the intelligent virtual assistant powering the Amazon Echo. This new capability means users have yet another way to use Dialpad to make and receive business voice calls, check messages, and access a variety of other features. Administrators can even use Alexa to track company-wide call analytics. To coincide with this announcement, Dialpad Cofounder, Brian Peterson, and Vincent Paquet, VP of Product explore their take on what this means for the future of business communications.
What's possible with Alexa and Dialpad?
Brian Peterson: Using just your voice, you can now use Alexa to check your voicemail messages, track call analytics, initiate a call to any of your contacts, record a call, transfer a call, and so much more.
How does this push the boundaries of what's possible for business communications in the modern workplace?
Brian: Being a pure-cloud business phone system, Dialpad makes it easy for people to communicate via desktop, mobile, tablet—you name it. Integrating with Alexa, another cloud-connected device, takes business communications into the Internet of Things (IoT). Alexa is truly your personal assistant: instead of paging a person or pressing some complicated key combination on your desk phone, you just say "Alexa, transfer the call to the sales department."
Vincent: I'd also add that integrating Alexa with Dialpad gives workers complete mobility to work from anywhere. Before you could technically take your calls from anywhere, but you still needed physical access to some endpoint, be it a laptop or smartphone. With Alexa we extend mobility to not just the last mile, but the last yard, so you can now make a call with Dialpad without even having physical access to any device.
---
---
What do you see in the near-future for virtual assistants like the Amazon Echo?
Brian: That's definitely a hot topic right now in the world of artificial intelligence (AI) and machine learning (ML). Google has a competing "smart speaker" device called Google Home. Soon enough, you're going to see text- and voice-based assistants across every device, extending the power of the cloud. No matter where you are, you'll be able to control anything.
Vincent: If you think about it, voice recognition has been around for a long time. I had a cordless phone at home that I could talk to—that was 15 years ago. The critical difference now is that we have access to the cloud so there's no limit to what you can do with these systems.
---
---
What makes you most excited about Dialpad's integration with Alexa?
Brian: It's amazing to think these AI assistants will be everywhere—on your devices, in your home, in your car. And Dialpad will fit right in perfectly. One app lets you order pizza from Domino's, another app lets you play a song, and our app will be the nexus for your business calls and messages. We're filling the void of communications in these new virtual assistants, connecting everyone to the global telephone network of billions of people around the world. That's what makes me passionate. There's nothing stopping you from using Dialpad wherever you happen to be.