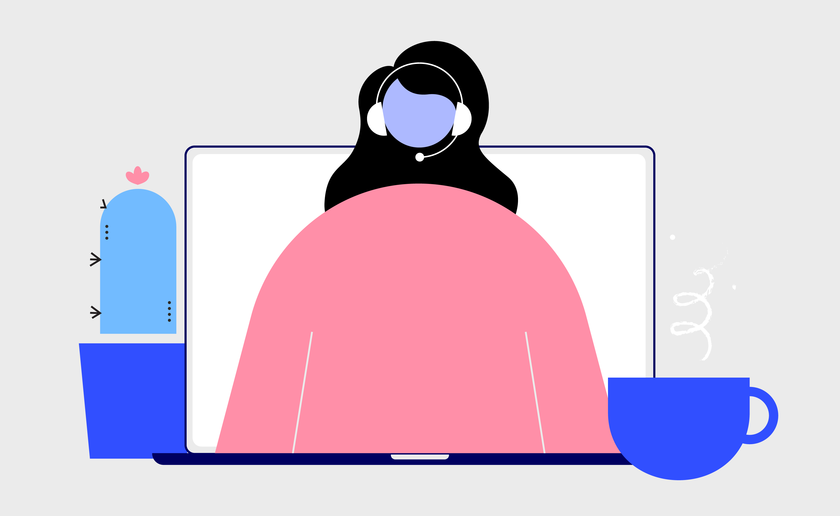 July 08, 2020
The "boiler room" call center is almost extinct. The contact center industry is headed full-steam into the age of the virtual contact center—and not a moment too soon.
Virtual contact centers replicate the form and function of a physical contact center but in a cloud-based format, which allows contact center managers to more efficiently manage their tech stack that enables the business to best support its customers, including:
Live chat capability
Customer relationship management
Virtual supervision and coaching of contact center agents
Support tickets
Searchable knowledge bases
Virtual training modules
Automated customer intelligence collection at every touchpoint
It's been an appealingly tech-forward solution, but what's the point? Whatever happened to "if it isn't broken, don't fix it?"
Whether or not old-school call centers were a broken model, virtual call centers and VoIP call centers offer a myriad of innovative fixes. Here are six reasons why you should make the switch to a virtual contact center.
6 reasons to switch to a virtual contact center

1. Deploy and scale with a customized solution
One of the critical advantages of having the contact center in the cloud is how scalable it is. If overnight, you need to transition from 10 customer contact agents to 100, or if your team suddenly got a massive spike in call volumes, a cloud-based virtual contact center has you covered.
A considerable benefit of a virtual contact center is only not having to rely on an on-premises call center that's hardware-based and requires frequent expensive upgrades. With an on-premises contact center, all business communication hardware, software, and infrastructure are kept onsite with dedicated servers. Having an on-premises call center means your IT overhead is much more significant as they're responsible for installation, scaling, and maintenance of everything from headsets to servers to support.
Instead of being a one-size-fits-all solution like an on-premises contact center, virtual contact centers hosted in the cloud are incredibly easy to deploy and scale, and can be customized to your exact business needs.
If you don't have a high volume of contact traffic or a large team of agents, you can purchase a smaller plan. As your contact center requirements expand, you can upgrade your plan seamlessly, without having to buy new servers and equipment, re-do your integrations, or start over in any way. You don't have to weather costly downtime as IT engineers configure your scaled-up system. As your needs grow, you just rent a more significant piece of the cloud.
2. Enable a remote workforce
Another key advantage of a virtual contact center is that it lets you manage a remote workforce. Not tied to any one machine, virtual call centers can be accessed anywhere, from any smart device, with the right credentials.
Call center agents can choose to work from their own devices, and you can set up new agents remotely too. So whether your contact center has always been, is temporarily, or will forever be remote going forward, a virtual contact center allows agents and supervisors the mobility to be more accessible to their customers no matter where they work.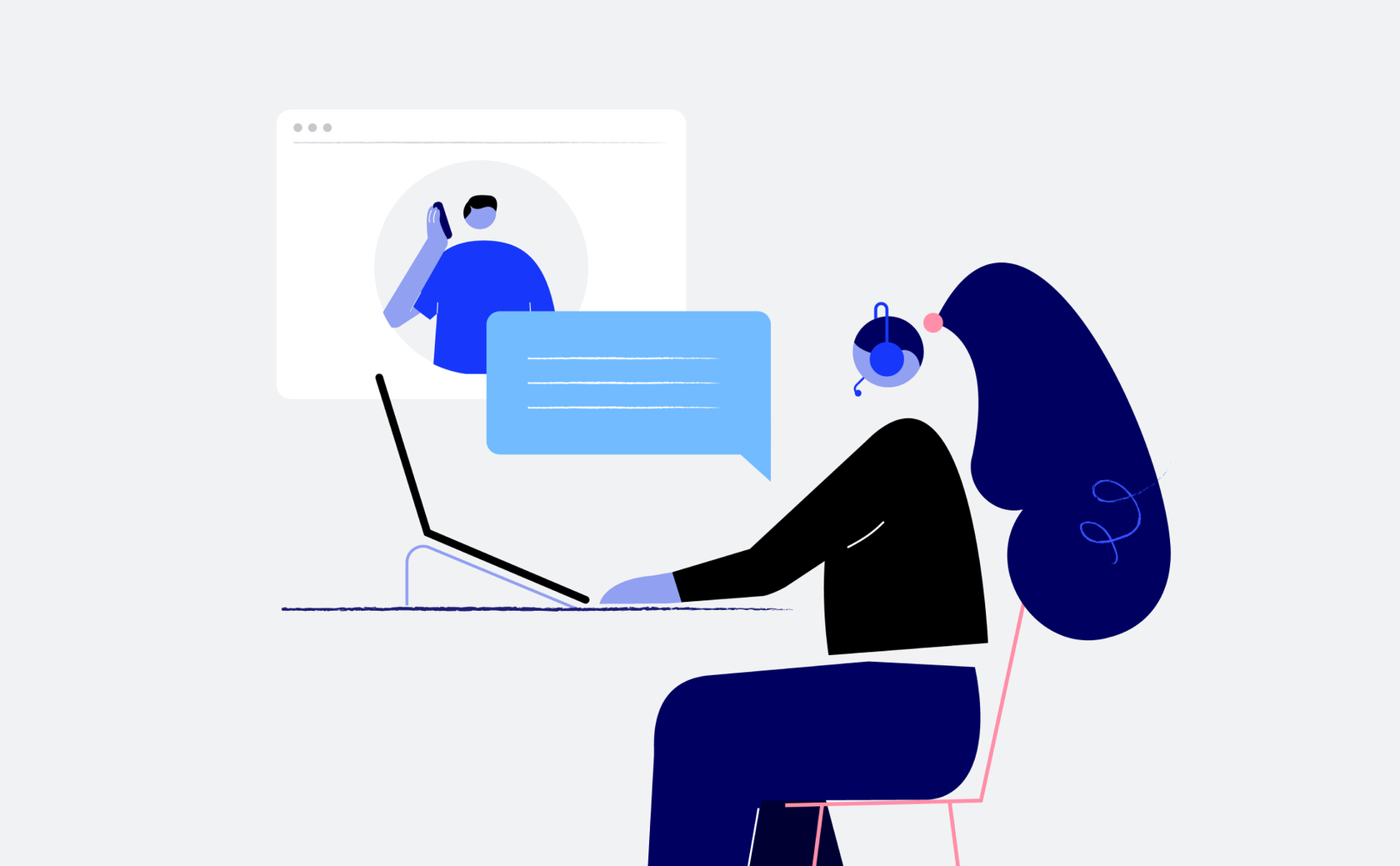 3. Better understand the customer journey
With an integrated virtual call center, touchpoint-specific data is stored in the cloud where agents and supervisors from anywhere can access it, collated into graphs and tables, so that problem areas make themselves apparent right away. If any problem areas need further scrutiny to understand the logjam, chat transcripts, and call recordings stored in the cloud are always available for review.
Leveraging customer journey insights through robust call analytics can help identify growth, expansion, and upsell or cross-sell opportunities.
4. Easy integrations
Virtual contact centers interact with popular apps through flexible APIs to share information between systems rather than them continuing to run as information siloes. These integrations allow reporting, coaching, and other processes to all have more strategic initiatives fueled by data sharing across the systems/platforms with which customers interact.
5. Increased productivity
Virtual contact centers include features that help contact center agents work with greater efficiency and improve contact center optimizations.
For starters, effectively-calibrated interactive voice response (IVR) and conversational AI chatbots help customers get answers to their questions faster by either solving the issue right away or helping route customers to the right person for help.
Omnichannel status sync helps agents be more productive by allowing systems to know what an agent is working on and only surface interactions to them when they're ready—otherwise, they'll be bombarded with too much at once and can't focus.
Virtual contact centers also allow companies to establish a multi-time zone contact center staff, enabling agents daytime work hours around the clock, with no sacrifice of productivity due to the physical challenges of a night shift.
6. Save money
Businesses don't change practices just for the excitement of it. Every company that invests in a new process wants a return on that investment. The ROI on a virtual call center turns out to be excellent.
Not only do virtual contact centers save companies an average of $300,000 per year, but excellent customer support increases sales and decreases returns, and enhances brand loyalty, driving more revenue and brand strength. The touchpoint data alone is worth the cost of admission, thanks to an increased ability to identify and eliminate chokepoints that inhibit an omnichannel customer journey.
Converting to a virtual contact center presents a company with numerous opportunities to save money. We addressed many of these above, but to recap:
Establishing a remote contact center allows a company to save on office space.
By choosing a platform that scales efficiently to your needs, you never have to pay for more functionality that you require. When you need more, just buy more.
Improved efficiency, quick implementation, and faster virtual training mean agents get to work faster and are more engaged, leading to higher agent retention.
Studies have shown an average savings of $300,000 a year for companies that switch from a traditional call center to a virtual call center.
As more and more services move to the cloud, the superiority of SaaS virtual contact centers will become evident to companies across all industries. Make the transition now, and you stand to benefit from:
A global workforce
Increased efficiency and scalability
Reduced costs
More satisfied customers
What business would pass on that?