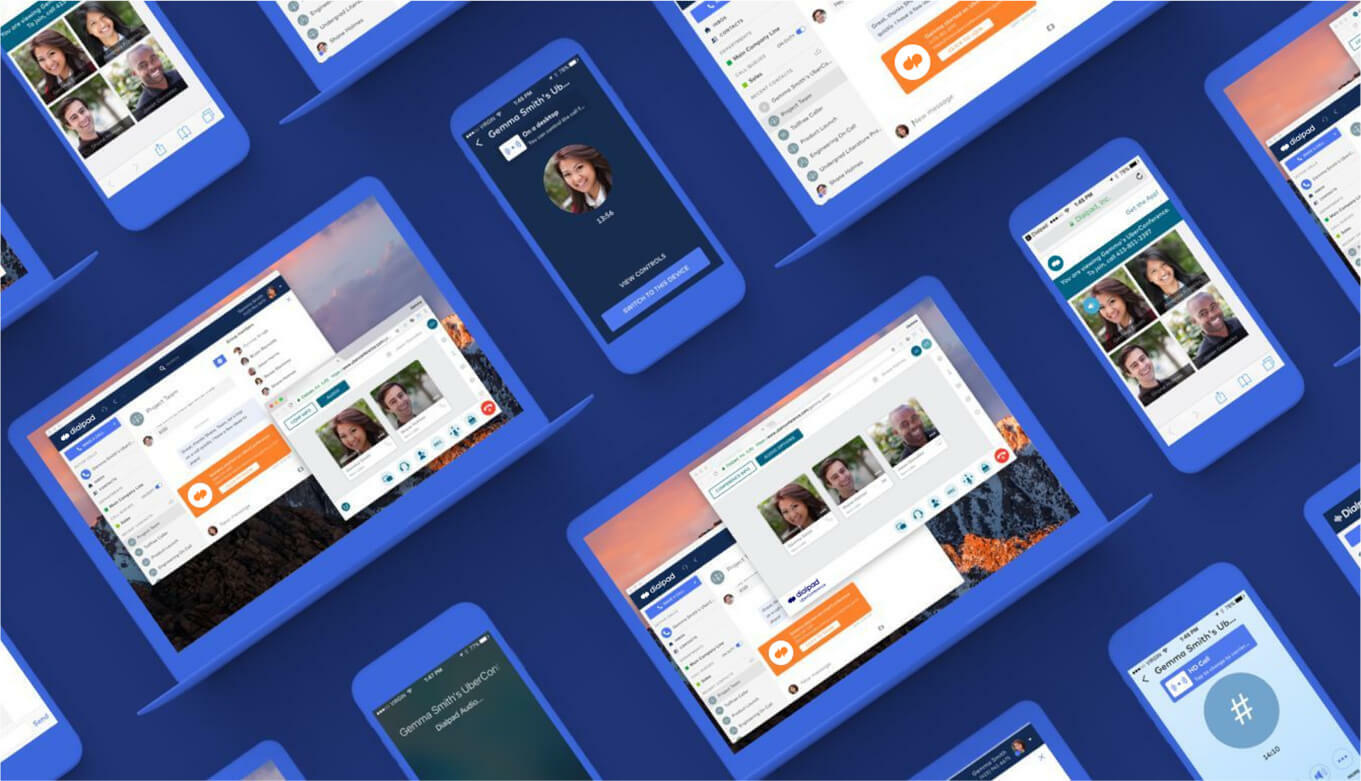 May 26, 2017
The Era of Bad Meetings is Over
The world's most loved conferencing solution is available right inside Dialpad. Plus, admins can easily manage billing and provisioning from one centralized location. Happy conferencing!
Collaborate on-the-fly
Want to work on a doc together? Is a problem too complex for group chat? Now you can seamlessly jump into a conference call for faster problem solving and easier collaboration. Simply 'start a conference' from the 'make a call' drop down or click on the 'Dialpad Meetings' button in group chat to get going.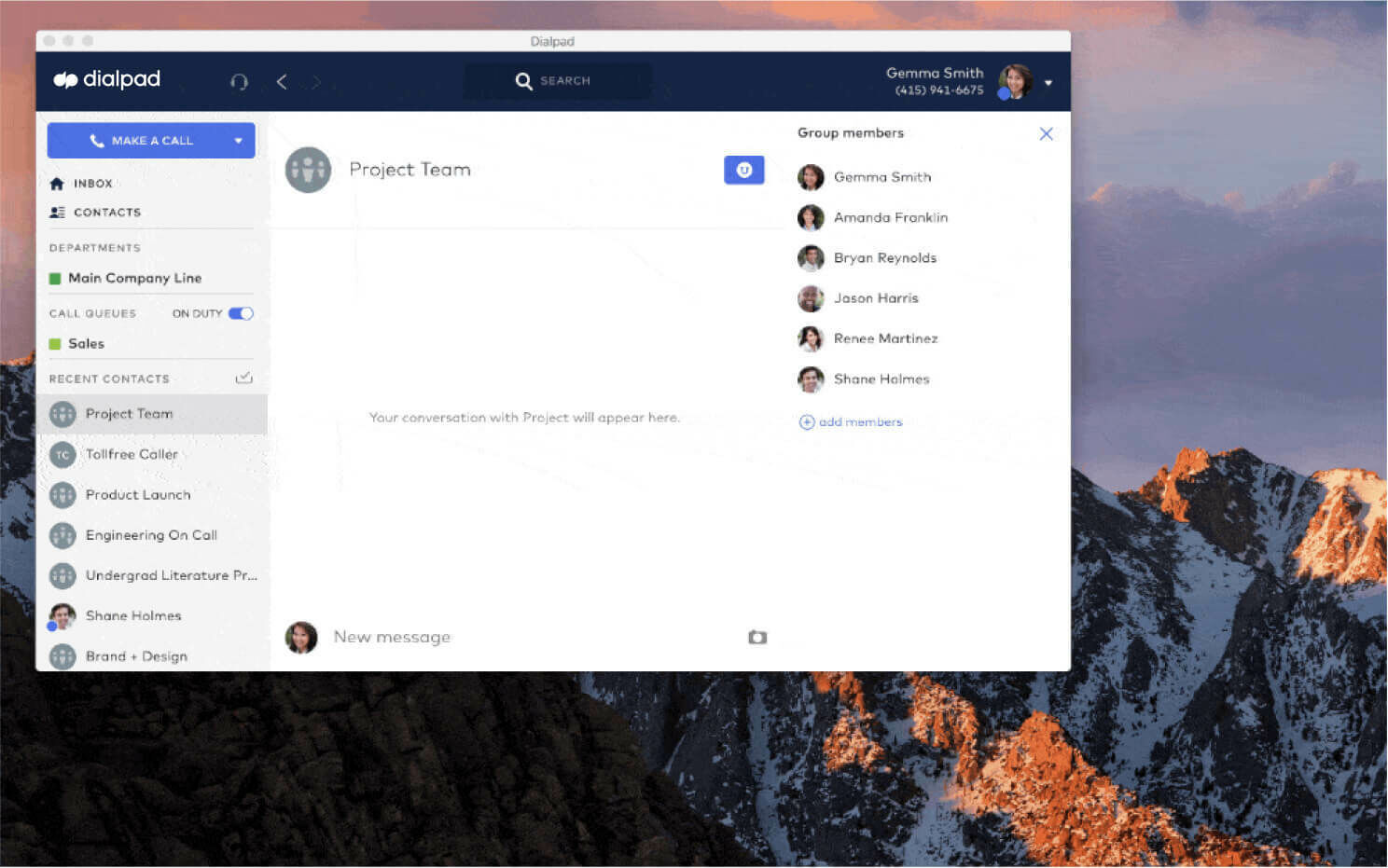 Invite customers and partners
Collaboration inside your company is critical, but the real power of Dialpad Meetings is how easy it is to collaborate with customers and partners. Unlike competitors, Dialpad Meetings requires no PINs and no downloads. Plus, it's versatile, so customers can call in using their browser or over their phone.
Using Dialpad, you can text a conference invite to a customer or partner, so they can dial in by phone or web.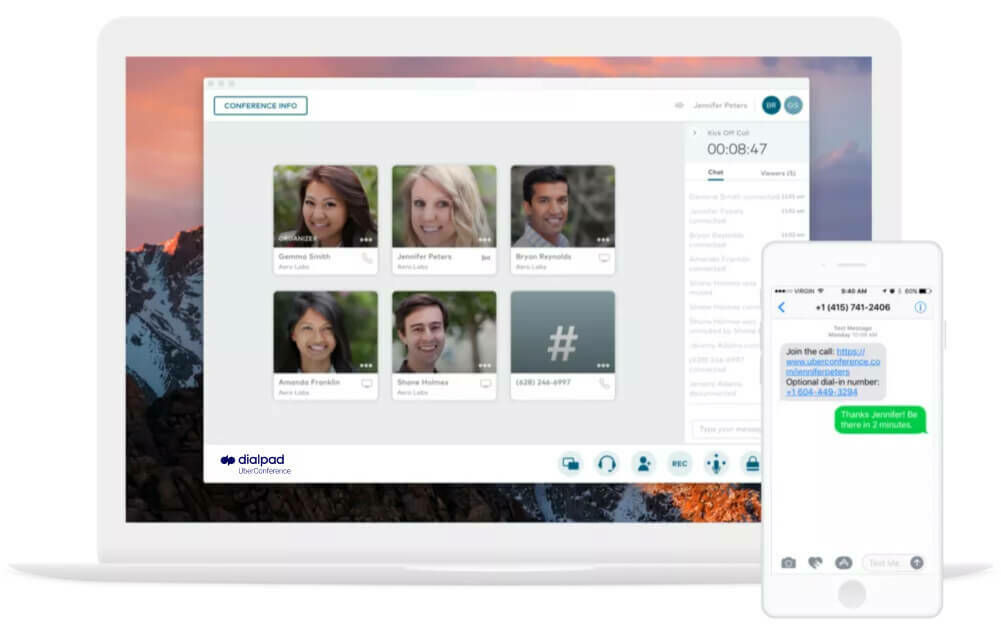 Dialpad Meetings Free or Dialpad Meetings Business: You decide
Every Dialpad phone line comes with a complimentary Dialpad Meetings account. That's right—every single line. Simply 'start a conference' for your first time to get set up. Dialpad admins also have the option to upgrade users to Dialpad Meetings Business for only $10/month on annual billing (or $15/month on monthly billing).
Why upgrade?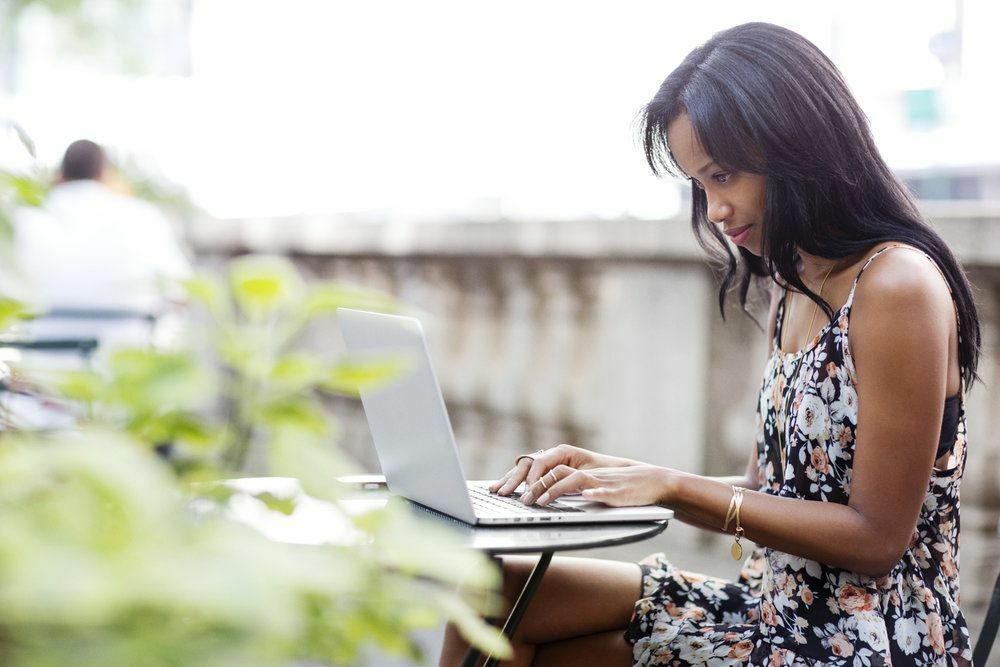 Dialpad Meetings Business includes:
• Up to 100 participants per call (upgraded from 10)
• Your own local phone number (US & CAN), no PINs!*
• Dial-in numbers for over 50 countries.
• Dial out to add participants
• Custom hold music and conference room logo
• Team management and analytics
• Toll-free conference numbers (+$10/line/month)

*Contact sales for availability outside of US and Canada. Minimum license purchases apply.



Manage conference lines for your whole organization

With Dialpad Meetings Meetings in Dialpad, you can now manage Dialpad and Dialpad Meetings lines from the centralized Dialpad admin dashboard. Buy licenses, provision lines, and add toll-free numbers in an instant.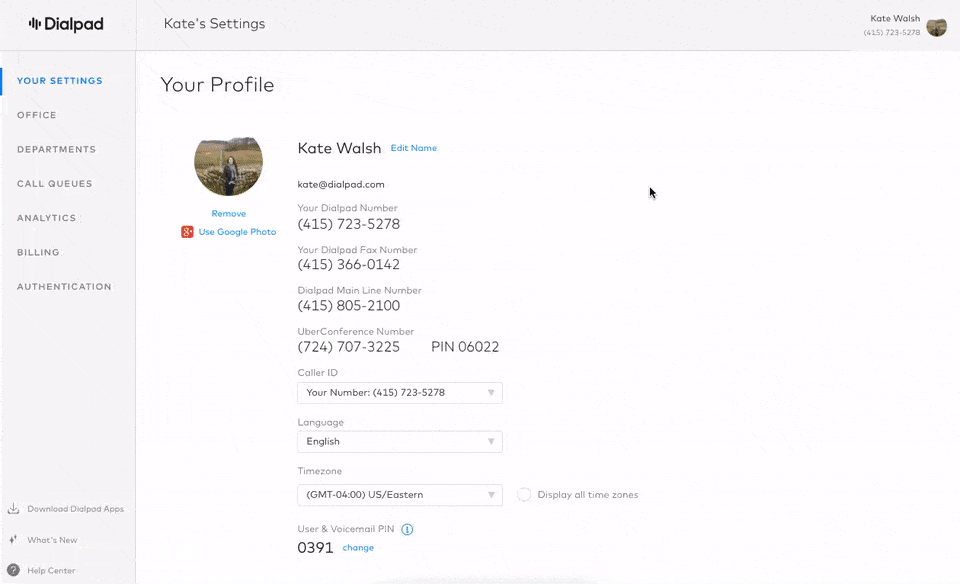 Ready to get started?
Existing Customers:
Existing Dialpad customers can login to Dialpad and Start a Conference as of Tuesday, May 30. Admin's can also start buying licenses and upgrading users to Business via the Dialpad admin portal as of that date. If you're an existing Dialpad and Dialpad Meetings customer, your accounts will automatically be linked, so no action is required.
Notes on availability: Currently, Dialpad Meetings in Dialpad is available in the United States and Canada only. We do, however, have international conference numbers available for Dialpad Meetings Business customers as a standalone product. Contact our sales team to learn more. If you're a legacy flex license plan, you won't be able to utilize the integration until you transition to license billing. To make this transition, reach out to our support team.
New to Dialpad and Dialpad Meetings:
Dialpad is more than a next generation business phone system– it's an entirely new category of business communications that enables you to connect everyone and work anywhere. Sign up for a free trial of Dialpad and Dialpad Meetings today.