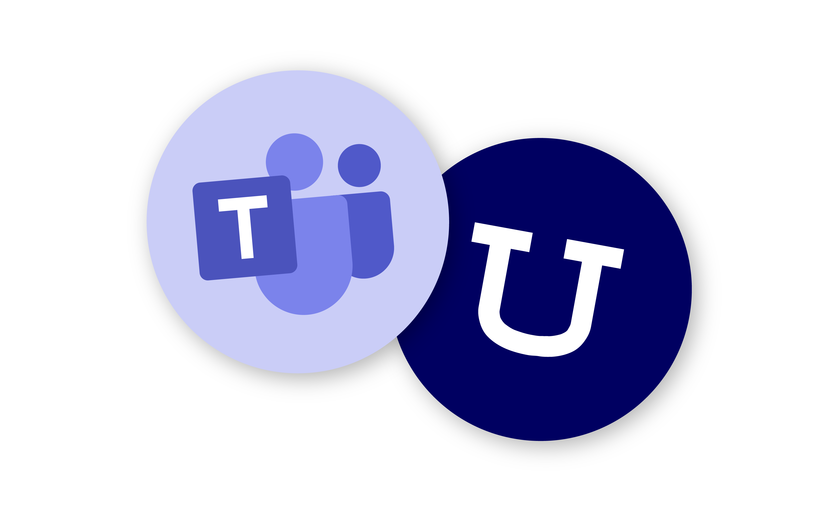 May 13, 2020
@Dialpad Meetings in Microsoft Teams
There's just something about hearing someone's voice that clears the air. It's why so many platforms out there—productivity, CRM, help desk—now offer the ability to integrate voice into their own systems.
Now that's not to say that email, text, or chat aren't valuable (because they are) or going away anytime soon (because they're not). It just means that at the end of the day, people still want to hear a voice...to help solve problems, cut down on back and forths, and really...to connect.
As a voice provider, we're always on the look for ways to partner with other platforms to help bring some clarity to collaboration. And starting today, we're happy to announce that MS Teams is now part of that list.
MS Teams & Meetings: How It Works
With Dialpad Meetings for MS Teams, users can simply add the @uberconference command in their 1:1 chat or group channel to create a new meeting invite card.
Each meeting invite card includes details like:
Organizer's conference URL & dial-in information
Invited participants
Easy join option (click to join)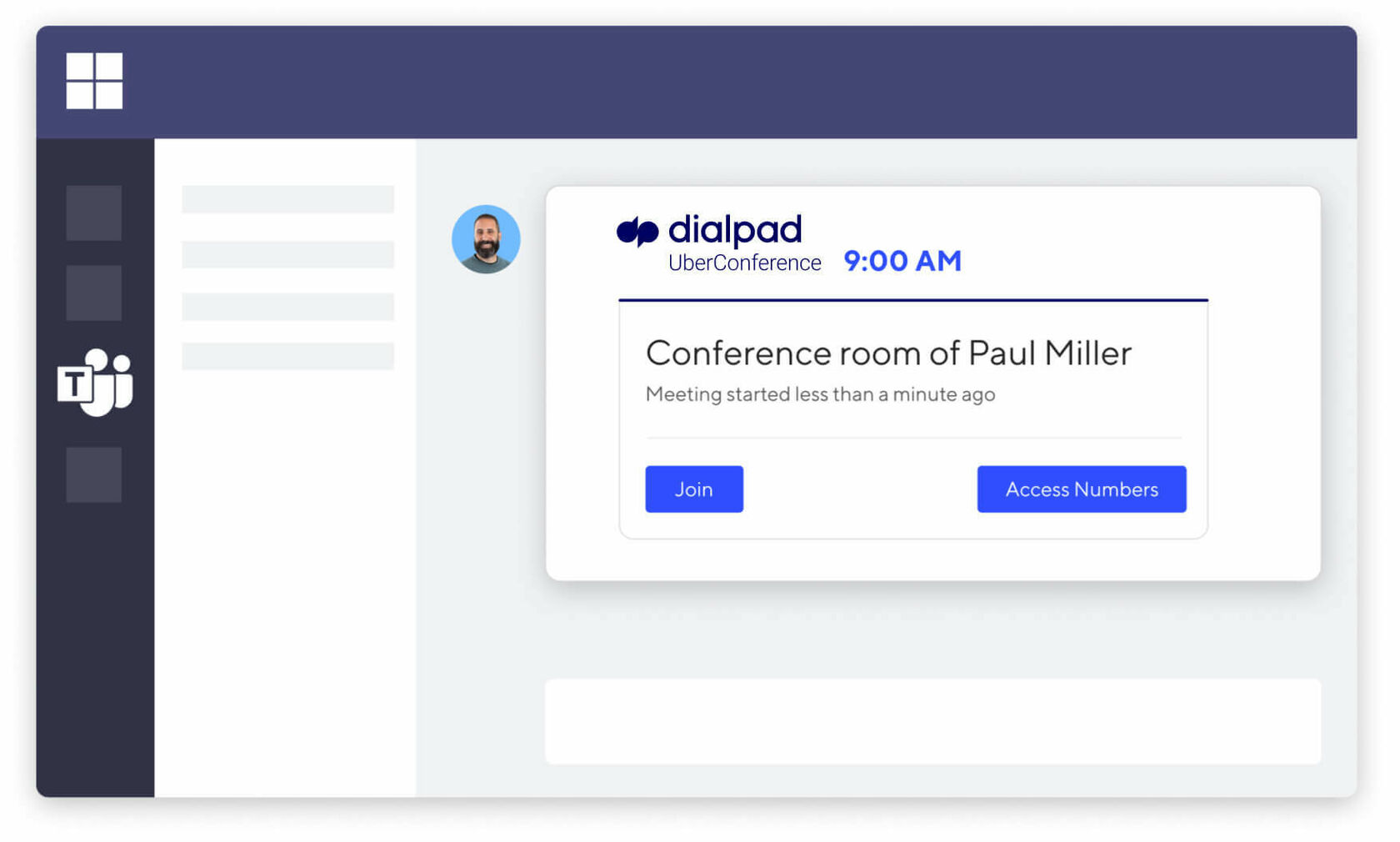 Once inside Dialpad UberConference, invited participants can join via voice or video. Plus with screen sharing, users can add a bit more context to their conversation.
When your meeting wraps up, everything that was said including an entire call transcription (powered by Voice Intelligence™️), recording, and even action items are included for you—right inside your Teams channel. To access, simply navigate back to your channel or chat to view the call summary and links to the transcript and recording.
To learn more about the integration, supported functionality, and to get your FAQs answered, check out our feature detail page. Ready to integrate? Click here to add Dialpad Meetings to your MS Teams account.