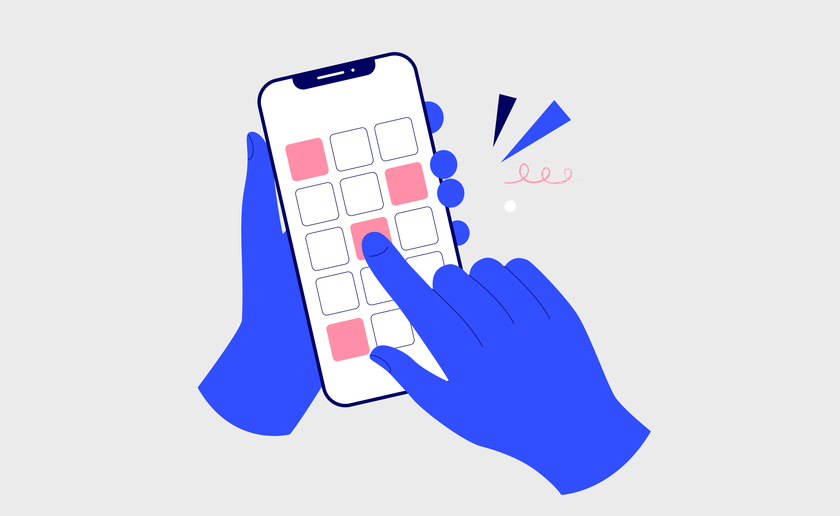 August 17, 2020
Offices have changed a lot over the last ten years. In-house computer networks and multi-line phone calls have modernized to cloud-based systems that save money and reduce disruptions. But that's not all.
Today, it's possible to integrate new productivity tools into your business phone system to help you be more efficient during your workday. Companies that upgrade their communications systems with modern business phone apps and technology are more competitive — and less stressed.
There's a lot to learn about business phone integrations, with new apps gaining favor among experts. Still, some app integrations are proven to be valuable time-savers that can help professional teams with workflow and other business applications.
Dialpad, built on the Google Cloud Platform, provides comprehensive communication tools for businesses of all sizes around the world. With Dialpad, these apps can be seamlessly integrated into your daily workflow to help your team work smarter and get better results.
Salesforce
Sales is all about relationships — and Salesforce is the ultimate relationship tool. In the past, potential customers would have to track down a phone number and manually dial to connect with your sales team. What if they could click a number and be connected?
Salesforce is a customer relationship management (CRM) tool that's designed to streamline the communications process. With this app, your sales team can click-to-call, store information about potential customers, record service issues, manage marketing campaigns, and find new leads.
It's even possible to store social media information on your prospects so you can develop a database to understand your customers better. Not only can you refine your sales pitch messaging with Salesforce, but you can also make it easier to close the deal.
Microsoft 365
Many team members in modern companies work remotely, but that doesn't mean they don't need access to files, contact lists, event invitations, and emails. That's where Microsoft 365 comes in.
By integrating it into your business phone system, it's possible to access all of the information you need without endlessly toggling to different computer programs. Best of all, your contacts sync automatically, and you can easily share documents, emails, and calendar events through Dialpad with the entire team.
Google Workspace
Chances are, your business is already using a Google product in some way or another. Combining the Google Workspace productivity tools within your business communication platform makes everything easier.
Google Workspace is protected using single sign-on, so your team won't have to remember another password to share events, emails, documents, and contacts within departments. Plus, by integrating this app, you can also share calendars so that you'll know when your contacts are busy.
Zendesk
If your company uses a contact center for their customer service needs, you'll appreciate the organization and clarity from combining Zendesk with Dialpad. This system creates support tickets for incoming calls to resolve concerns quickly.
When a customer calls in, your team can start taking notes right away. Details about previous issues will appear immediately on the screen, saving time and headaches. Because the entire system is cloud-based, this work can be done from anywhere.
Zendesk also makes it simple to dig into call analytics to find ways to improve efficiency. You'll be able to look at metrics such as the average handle time, average speed to answer, the number of incoming calls, and more to help agents improve through coaching and reduce bottlenecks that can impact the bottom line.

Zapier
If your company has repetitive tasks, combining Zapier with Dialpad can allow you to automate some of the workflows. There are more than 1,500 different apps within the Zapier marketplace, making the workday simpler without knowing a single line of code.
For example, integrating this app with your communication system can automatically log inbound calls to Copper CRM. A voicemail you receive can immediately generate a new Helpdesk ticket. Or, for every recent call, you'll get a new row in Google Sheets.
You'll be able to turn business conversations into action steps, freeing your employees to focus on more critical tasks.
Clio
If your company happens to be a law firm, you've probably already heard about Clio. This cloud-based legal practice management software is designed to organize cases and enhance collaboration with clients.
Now imagine that you can access this system within your business communication system.
You'll no longer need to manually input data, which can save assistants a lot of time. Firms can benefit from real-time transcriptions and time-stamped call logs, so you'll know precisely when which items are being discussed. (Learn more about running a virtual law firm.)
Many other apps available
If you can imagine a way to improve your company's productivity and communications, it's likely there is an app for that. When you're able to integrate that app into your existing cloud-based business phone system, you can improve your team and your customers' overall experience.
Even with the technology available in today's app marketplace, you don't need a team of IT experts to handle the business phone integrations. Dialpad offers an open API that can ensure everything is synced up properly. Your team will not only be able to work from anywhere, but they can also perform all the tasks needed to push your company to more tremendous success.