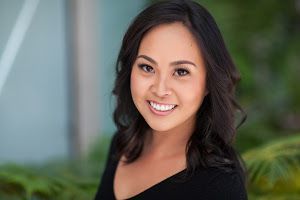 January 10, 2018
In my time as a professional recruiter, I've learned that landing a tech job in San Francisco is tough. The talent pipeline is seemingly endless for the finite number of positions we fill each year. And as a result, we end up turning away more people than we can accept.
A few years ago I felt a desire to do more with my recruiting knowledge, and joined Dress For Success as a volunteer career coach. In this role, I mentor women who are ready to jump back into the workforce but seek guidance on career issues ranging from resume building to interview preparation.
It's a pleasure mentoring this diverse group of women and providing them with the confidence and courage they need to navigate our city's crazy job market. In the spirit of National Mentoring Month, I thought I'd share the top three qualities that have helped me be a more successful mentor.
1. Be Empathetic
One of my biggest keys to mentoring is listening and having empathy. When I meet with my mentees I try to remember that our time together isn't about me — it's about them. It's about their professional goals and futures, and my role is to provide the guidance they need to get there. This means being okay with them taking or leaving any advice I put on the table. As a mentor, my job is not to judge or take things personally, but rather to be a positive and supportive force in their professional journeys.
2. Be Committed
Taking on a mentoring role is a lot like taking on a second job. It's work getting to know someone and building a rapport. If you aren't prepared to commit not just time but mental energy to your mentee's professional growth, the relationship is likely to be unfulfilling for the both of you.
One way I practice a commitment to my mentees is by always showing up prepared with at least one new job lead or career article that I think they'd be interested in. You'd be surprised how far a genuine effort like this will take you, even if it is small!
3. Be Passionate
People who know me know that I love my job at Dialpad. I'm passionate about the work and so grateful to be part of a team that feels more like a family, with managers who allow me to truly own and shape my career path.
Having worked in tech for more than five years, I know that not every workplace provides this same level of opportunity or satisfaction. When I mentor, I strive to carry a little piece of that passion and gratitude with me in the hopes that it will rub off on them. I want to inspire my mentees to seek more out of a job than just a paycheck, and to find their workplace family as I've found mine.
With 2017 behind us, I feel now more than ever that being a mentor, especially to other women in tech, is such important and necessary work. I hope to empower even more women to achieve their career goals in 2018 and grow more mentors out of our team here at Dialpad!

If you're interested in joining a company that values a culture of continuous growth and development, we'd love to hear from you. Check out our open positions below.
Join Dialpad